Hi there! We are Tigren, a professional eCommerce development company that specializes in Magento. Our team has been working with this platform since 2012. These days, we provide a wide range of PWA Magento 2 theme choices and custom PWA development for Magento.
Today we are excited to share that Tigren has just started contributing to the TemplateMonster Digital Marketplace. We have been following this community for a while, and it was so easy to be blown away by the creative people who keep it so alive. Now we are a part of the family, and each of us is eager to contribute to this platform and share our experience and items.
What is more, you can get familiar with our first ready-made solution in the marketplace.
Who Can Take Advantage of TigrenPWA Magento 2 Theme?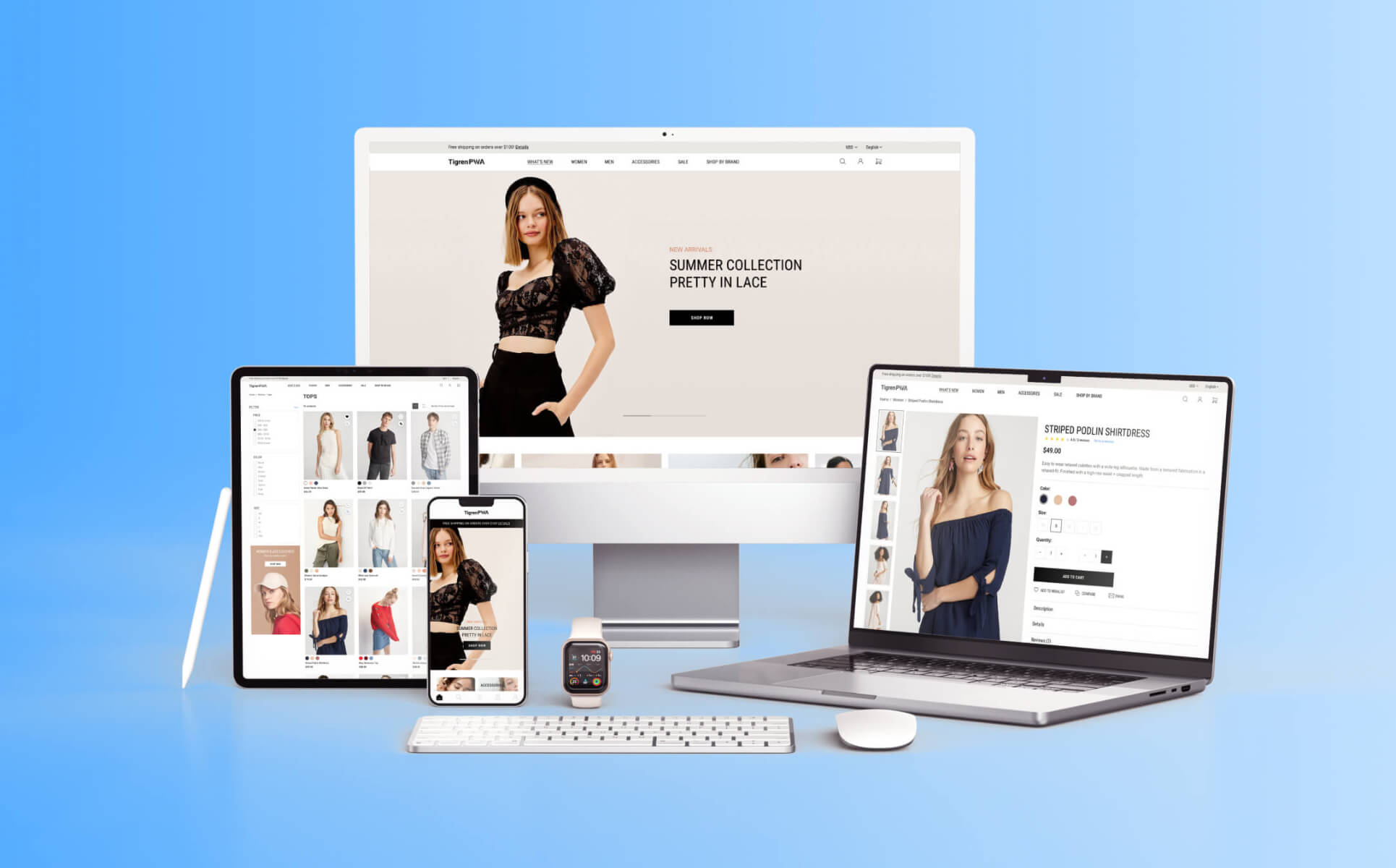 To start with, it is worth saying that this incredible Magento 2 theme provides three demos. The first one is a universal variant that allows showcasing all possible topics without any exceptions.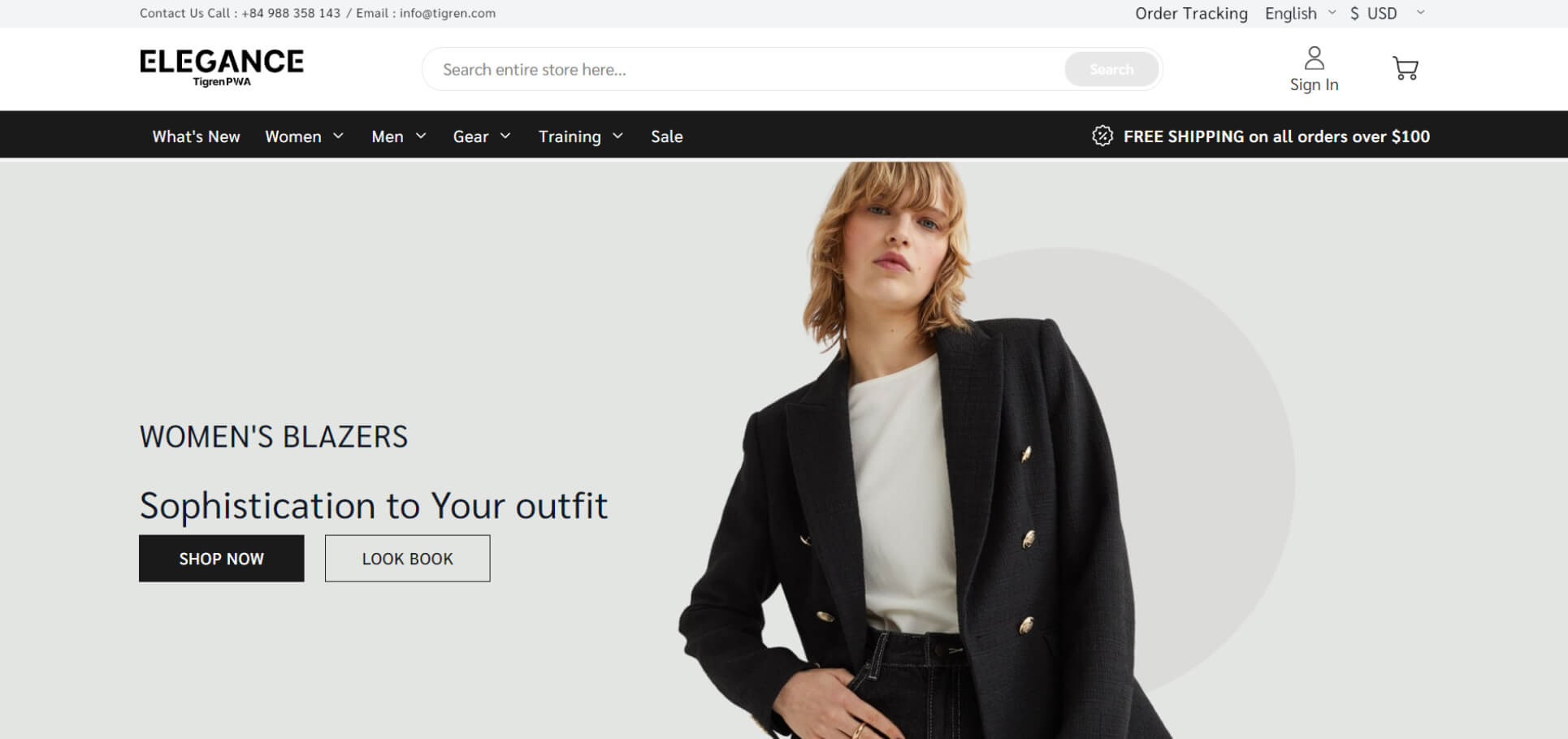 The second choice is all about fashion and related niches. Thanks to a modern and stylish design, you will be ready to demonstrate your professionalism and boost brand recognition.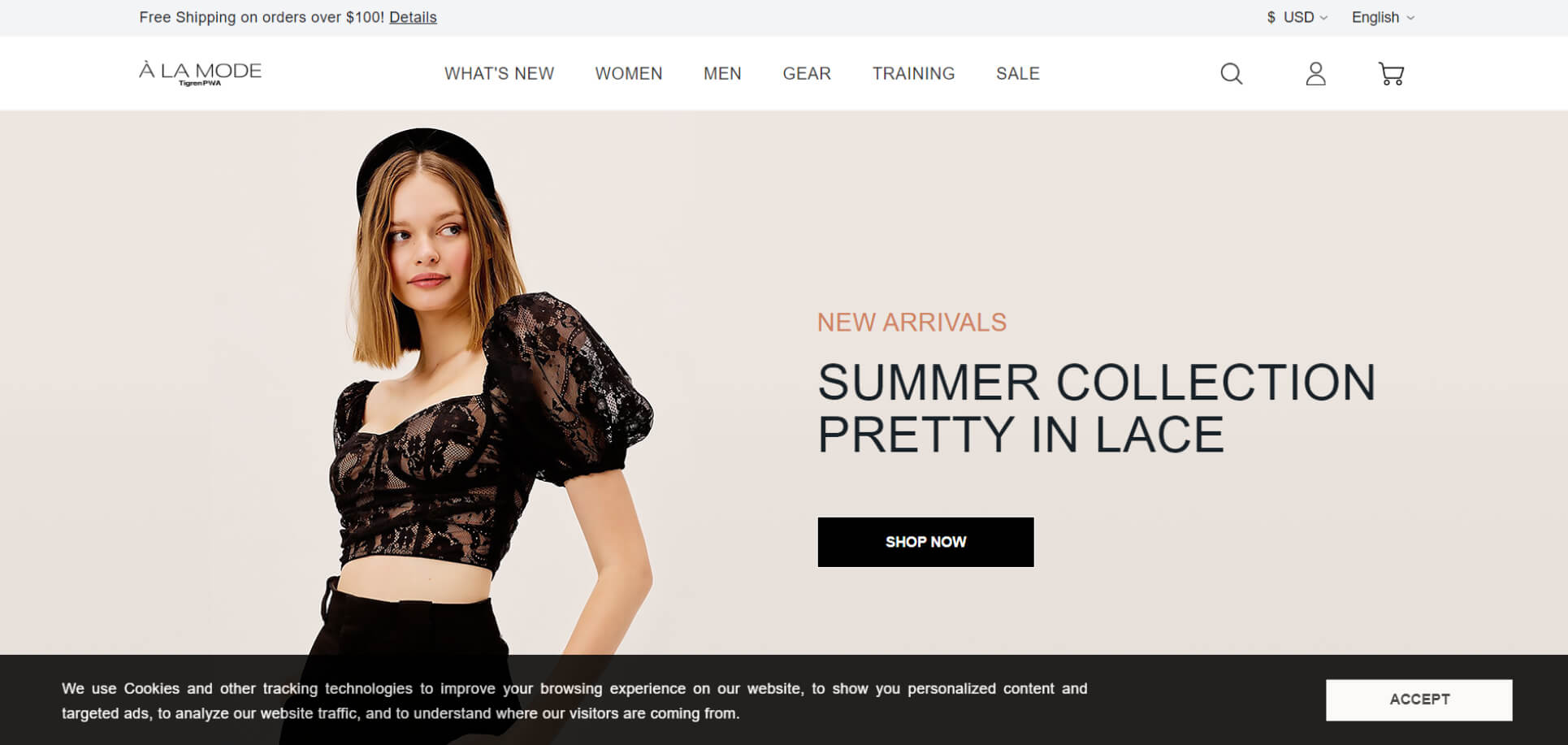 The final option is suitable for those who have an interest in promoting technology-related topics. For example, you have a chance to sell smartphones, headphones, gaming products, and many other items.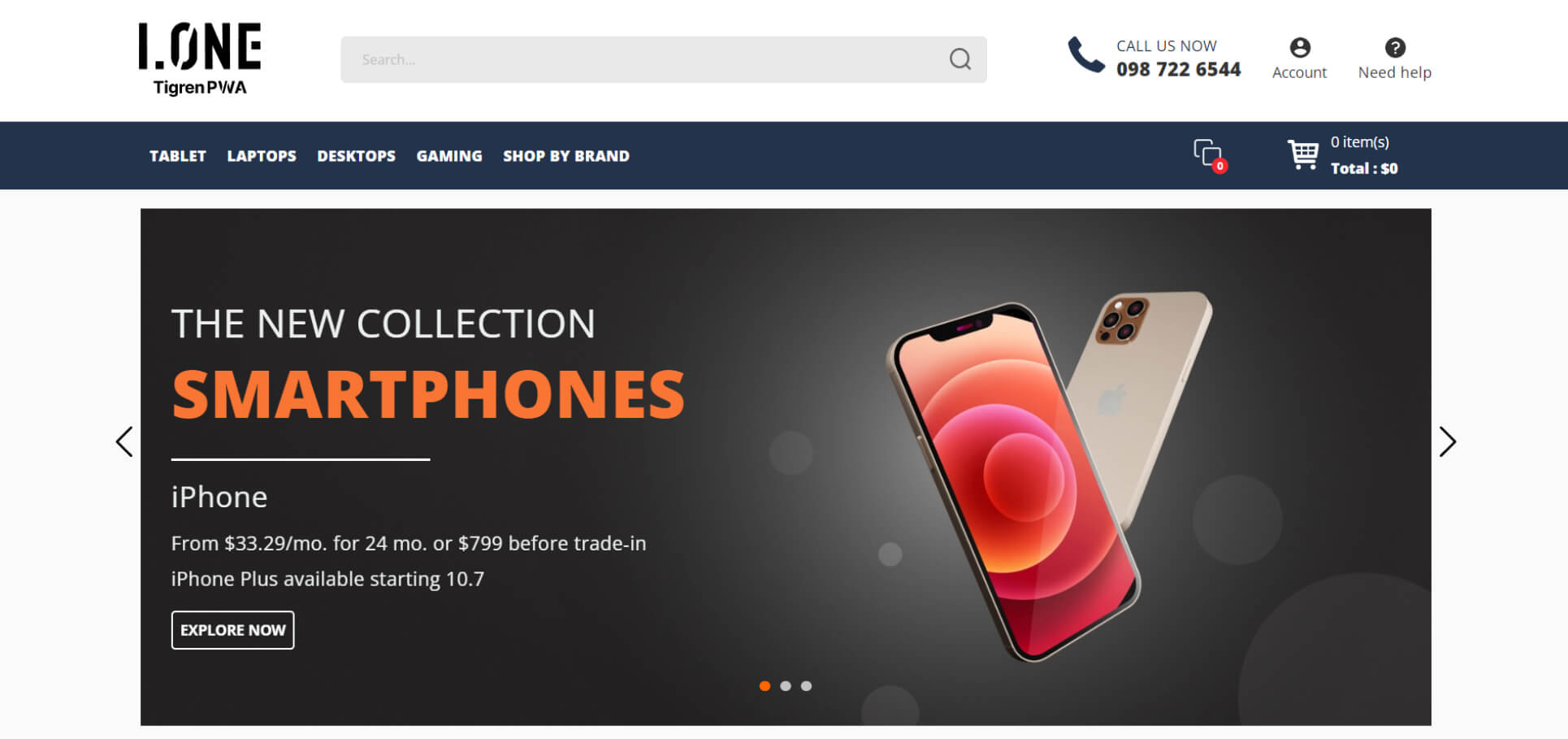 All of them are flexible and highly customizable, so it will take you nothing to personalize their look without any coding skills.
Buy Now | Demo | Download for Free in MonsterONE
Why PWA Studio Is So Important for a Smooth Performance?
Together with this high-quality Magento 2 theme, it is unbelievably simple to transform a standard website into an SEO-friendly and speedy Magento Progressive Web App (PWA). It complies with all strict coding requirements and gets rid of any potential issues since it is built using PWA Studio. Do not forget that it is an official Magento tool.
Main Advantages of TigrenPWA Magento 2 Theme
Thanks to this marvelous Magento 2 theme, you can quickly transform your Magento website into a robust PWA. As a result, it will be possible to enjoy all the advantages of this cutting-edge technology. These quick loading speeds, cross-device compatibility, icons on mobile home screens, push notifications, and more. You will not find such powerful functionality in Magento 2 free themes.
Key Features of TigrenPWA Magento 2 Theme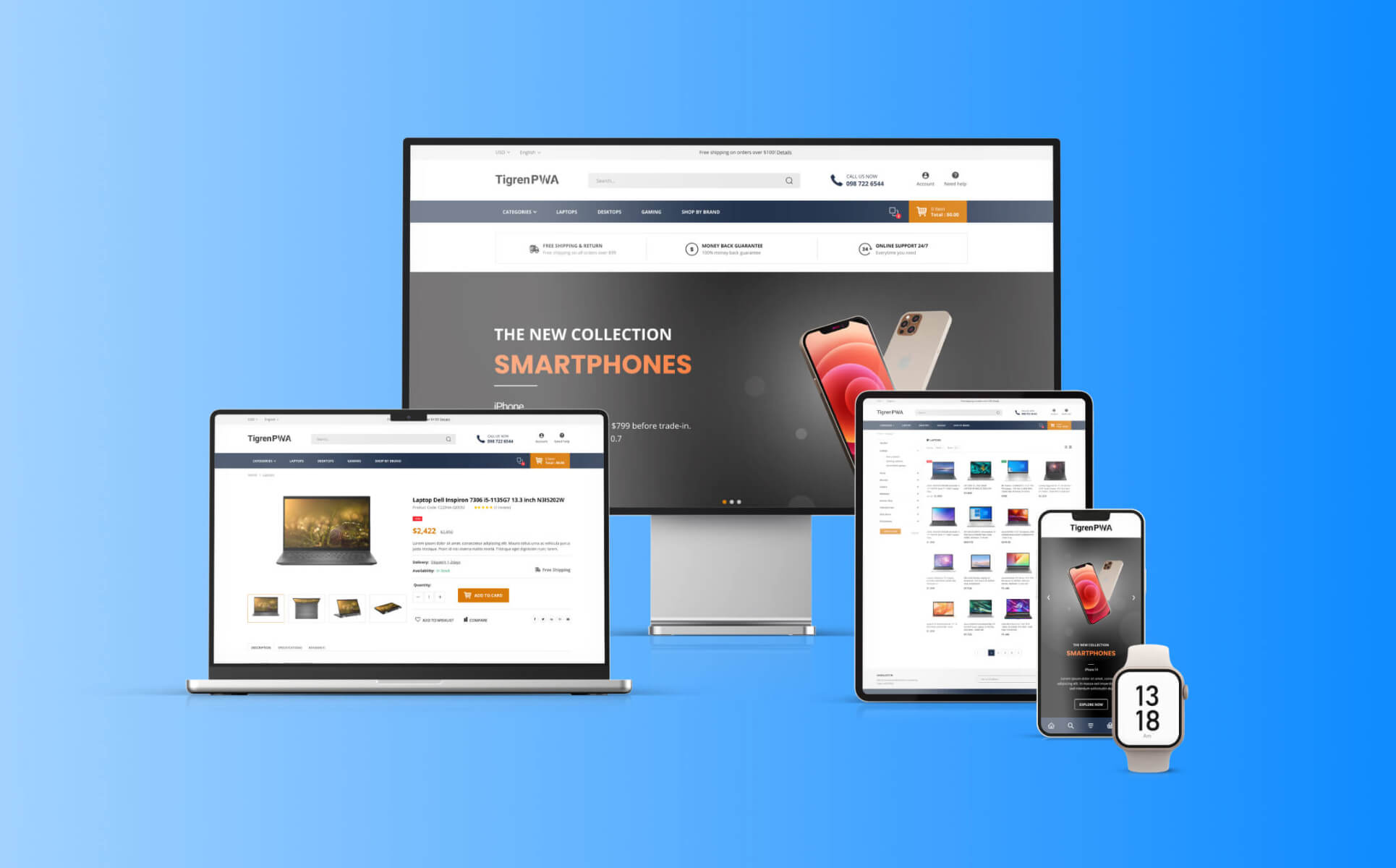 In addition to this, this stunning Magento 2 PWA theme enables you to preserve strong Magento core capabilities alongside its PWA features. It means that you can get a perfect solution for companies trying to give their customers a more contemporary and superior shopping experience.
Now let us go through its numerous possibilities and understand what is so special about them.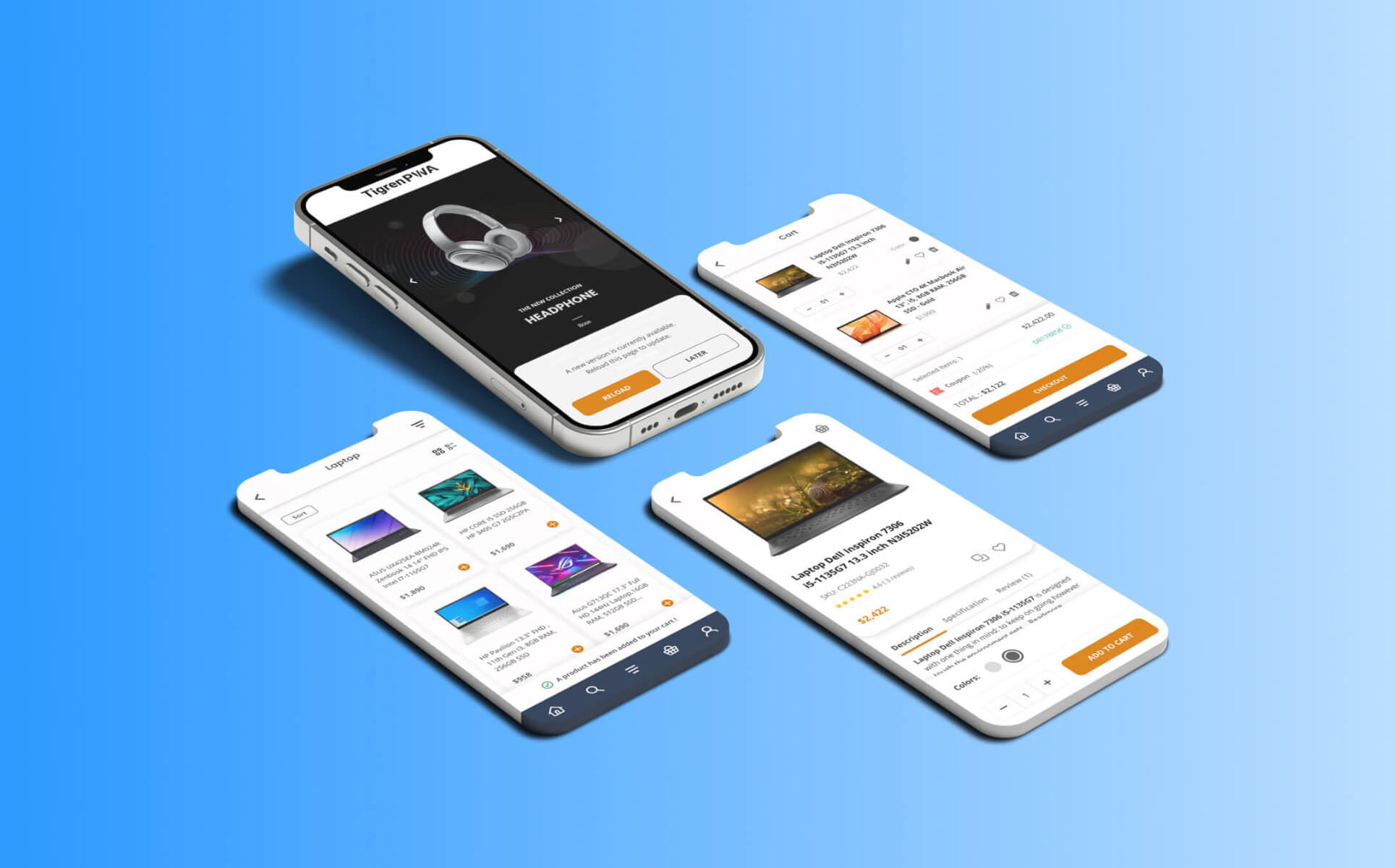 First of all, it has all the significant characteristics of Progressive Web Apps. These enhance the usability and engagement of your online business. Among them, you will find the following ones.
An opportunity to create an icon or shortcut on the Mobile Home Screen
A chance to send push notification
A fully-responsive design that adjusts to different devices and their screen resolutions
A splash or welcome page display
A full-screen view without the URL bar
An incredibly fast loading time
One-click demo installation that will save you time and energy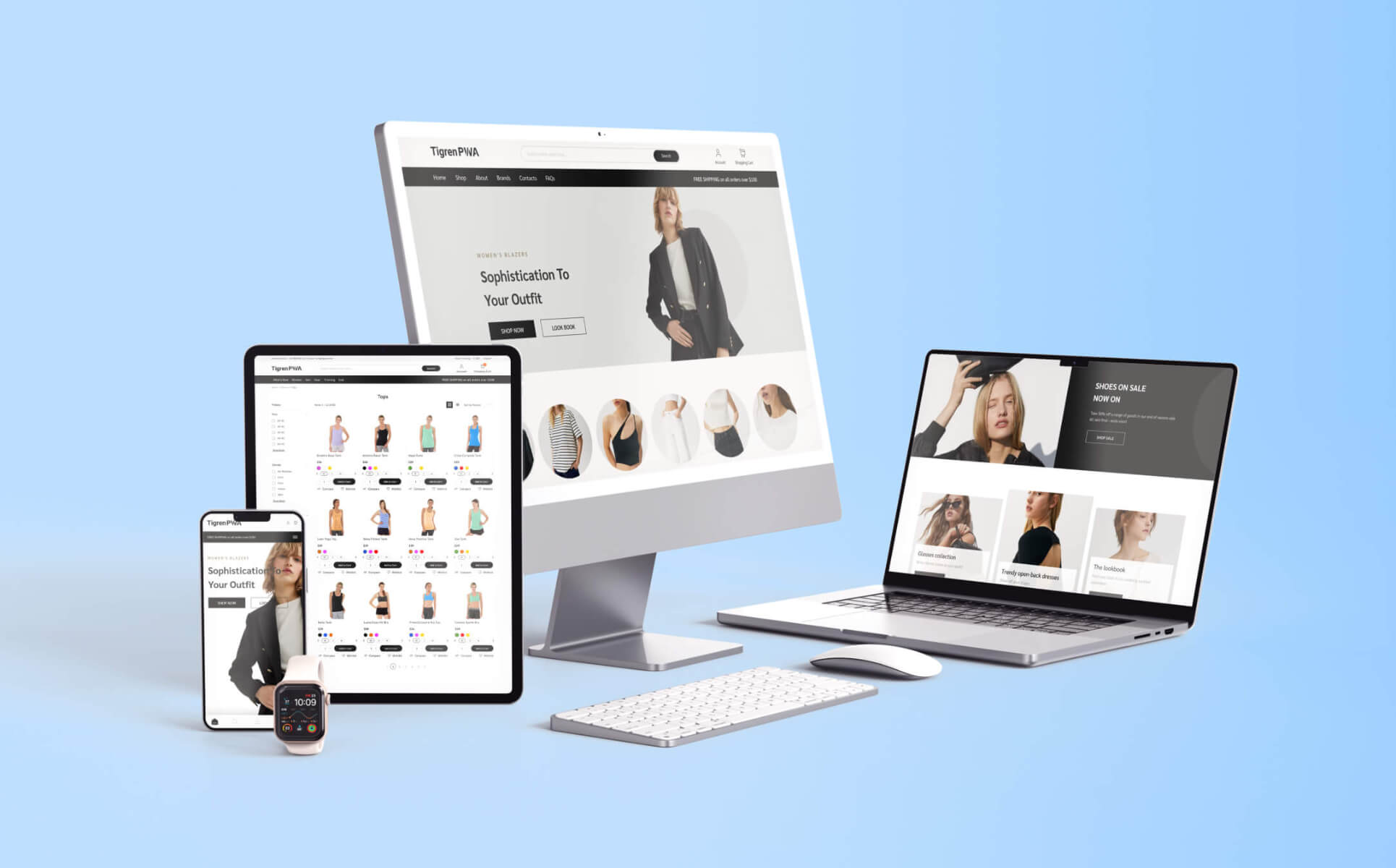 You may know that many PWA themes abandon a number of core functionalities to provide a lightweight and streamlined experience. However, this Magento 2 best theme avoids such compromises and continues to be fully functional and feature-rich. For this reason, it is wise to get familiar with more tools available in the package.
Social sharing will make it possible to spread the word about your business through various channels.
Cookie consent will make the site more reliable.
A sticky header allows people to get a better user experience.
A live chat is an excellent chance to communicate with your audience, answer their questions speedily, and solve all the issues.
A product quick view will help your potential customers to understand if the item is suitable for them in a flash.
An advanced page builder is a user-friendly assistant for those who have never faced the website-building process before.
Multiple options are designed for conversions. These include today's deals, featured products, new arrivals, and products on sale.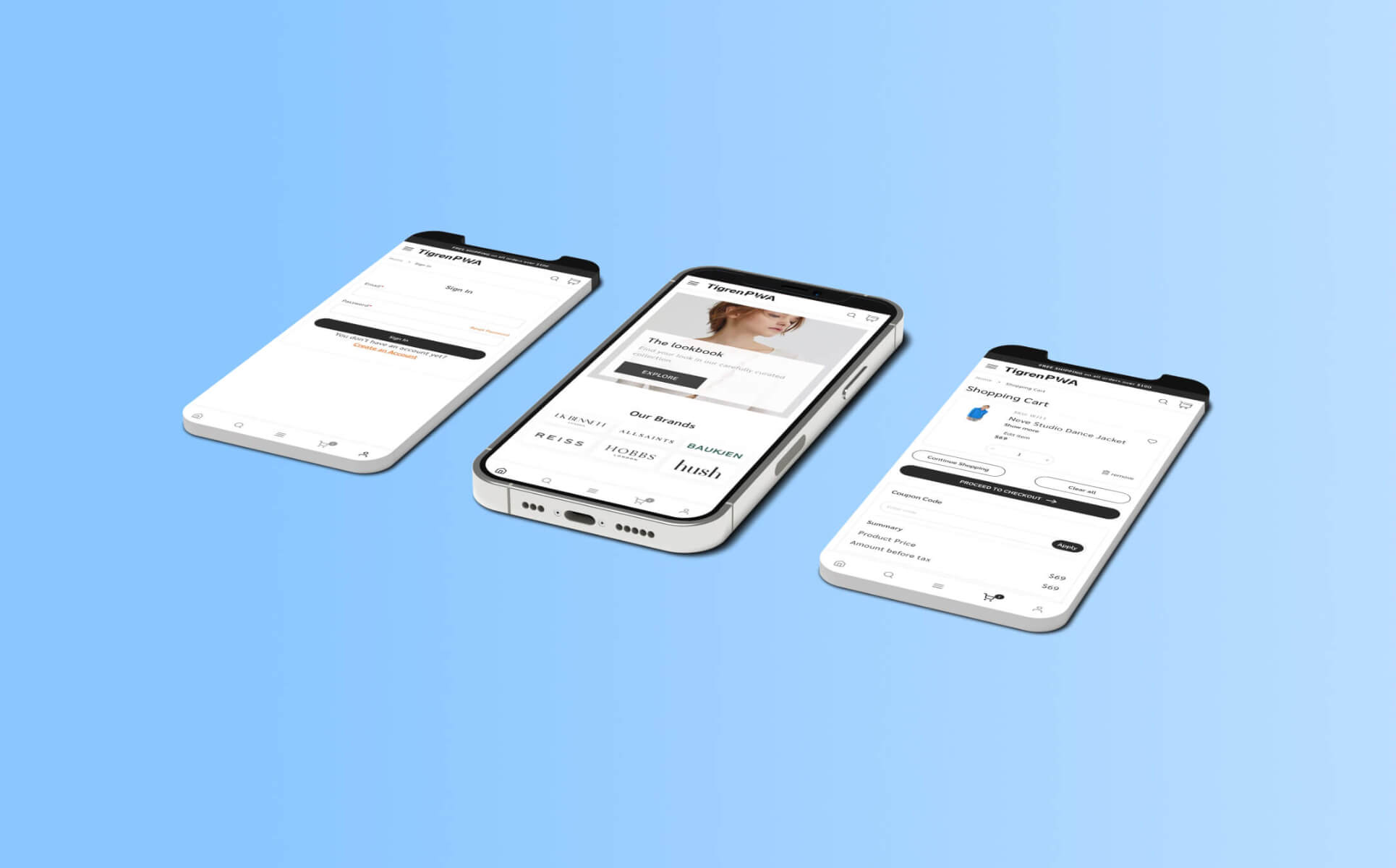 How much does Magento cost? Without a doubt, some of you have an interest in getting free Magento themes. In this case, you will pay $499 for an advanced set of tools that guarantee a full-fledged site.
Qualified Support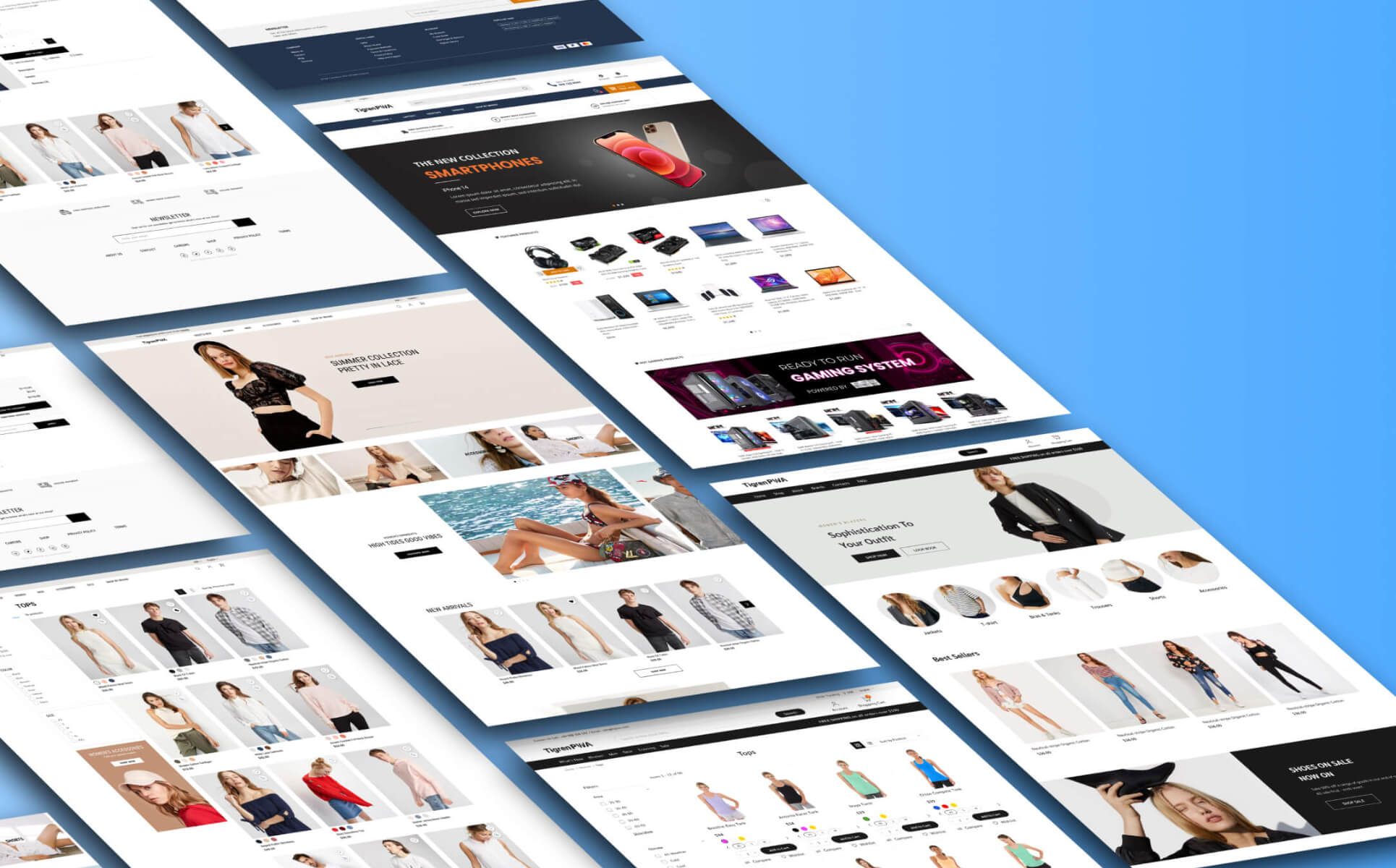 You can always contact our team if you run into any issues installing or utilizing this Magento theme design. We have knowledgeable technical support personnel that is ready to provide help and guidance. For this reason, we believe that the victory in the battle of Magento 2 vs Shopify themes is ours.
A Few Words in Conclusion
In our opinion, TemplateMonster Digital Marketplace offers us a special chance to present our work and broaden the audience. Furthermore, we can actively contribute to a group of people that respect innovation, variety, and brilliance. Our team is excited to be a part of it and contribute significantly to its development and success. By the way, our promotion code "tigren" provides 7% OFF on Magento themes on TemplateMonster. Thanks for reading!