WooCommerce is an open-source eCommerce plugin that ties to WordPress. It is suitable for small to large WordPress-based businesses. However, you can not establish an online store based on WooCommerce from scratch without additional fees. In this blog, to give you a general view of the different expenses for launching an online business, we will break down the WooCommerce price. As a result, you can decide how much to spend on various factors of your business, such as customer service, hosting, design, and security to get the most out of WooCommerce.
Scroll down to learn more about the WooCommerce price in detail!
How much does it cost to run an online store based on WooCommerce?
Compared to other eCommerce platforms, WooCommerce powers more than 25 percent out of the top 1 million eCommerce websites worldwide. Considering how adaptable and user-friendly it is, the number of users still keeps rising. Like any other plugin, WooCommerce is easy to install. It is accessible and free to use from the WordPress admin's plugin directory. However, this open-source platform has its hidden WooCommerce fees.
The original WooCommerce software is free of charge. However, it lacks several essential resources like web hosting and domain registration for launching an eCommerce website. Below, we will classify all the WooCommerce prices into two categories: fixed costs and variable costs. Hence, you can easily organize them in your accounting software.
Let's analyze all these costs so you can ensure WooCommerce price optimization for your online store.
1. Mandatory costs
Web hosting
Many business owners misunderstand that they can sign up for a free account on WordPress.com, install WooCommerce on it, and then start selling products and services from their website. However, this is not the case. Remember that WooCommerce is a plugin. Therefore, you will need a WordPress website that supports plugins. And the very first step you'll take is to choose a host for your online business and buy a plan.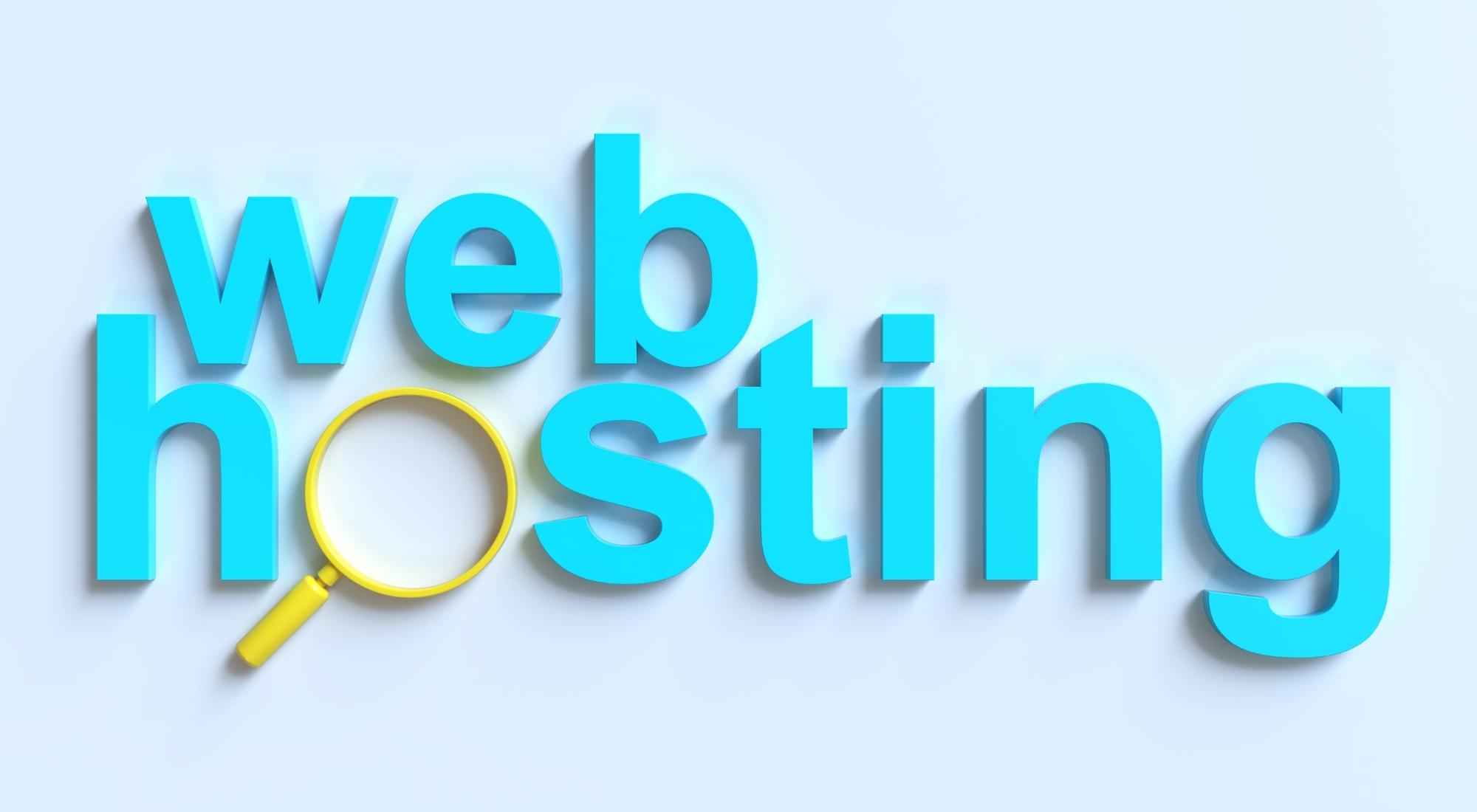 The cost of web hosting for WooCommerce will vary. You can obtain an independent host for less than the $300 annual cost of a WordPress.com Business account. However, cheaper web servers almost always come with bandwidth limitations. In addition, you will not be able to upload many high-resolution product photographs or videos. Not all web hosts have high performance, some of them struggle with heavy organic traffic.
WooCommerce and WordPress themselves recommend some web hosting third-party providers like SiteGround, Dreamhost, Pressable, and WP Engine. While the most affordable option starts at $3.95 per month, recommended hosting for growing stores costs a minimum of $45 per month, and more complex hosting (as required by larger firms) quickly reaches from $549 to $999 per month.
Domain name
A domain name is the name of your website and the internet address at which users can access it. In addition, potential customers quickly look for your website on the internet according to its address. Thus, a professional domain name with a .com or .et address is a must-have for professional online stores.
Like other web hosting providers, WordPress offers a free domain name with its hosting plan. Purchasing a domain name usually requires a low beginning cost that increases over time. However, they give discounts for multi-year contracts. Many servers provide free domain searches, allowing you to determine whether the name you want is available, already taken, or for sale.
You expect to pay about $15 per year for domain registration, but it will cost more if purchasing a domain from a private seller.
Designs and themes
The interface of your online store determines your ability to draw in and retain clients. All business owners want to create an intuitive and neat website. Besides, it affects your SEO because search engines prioritize quick and mobile-friendly websites.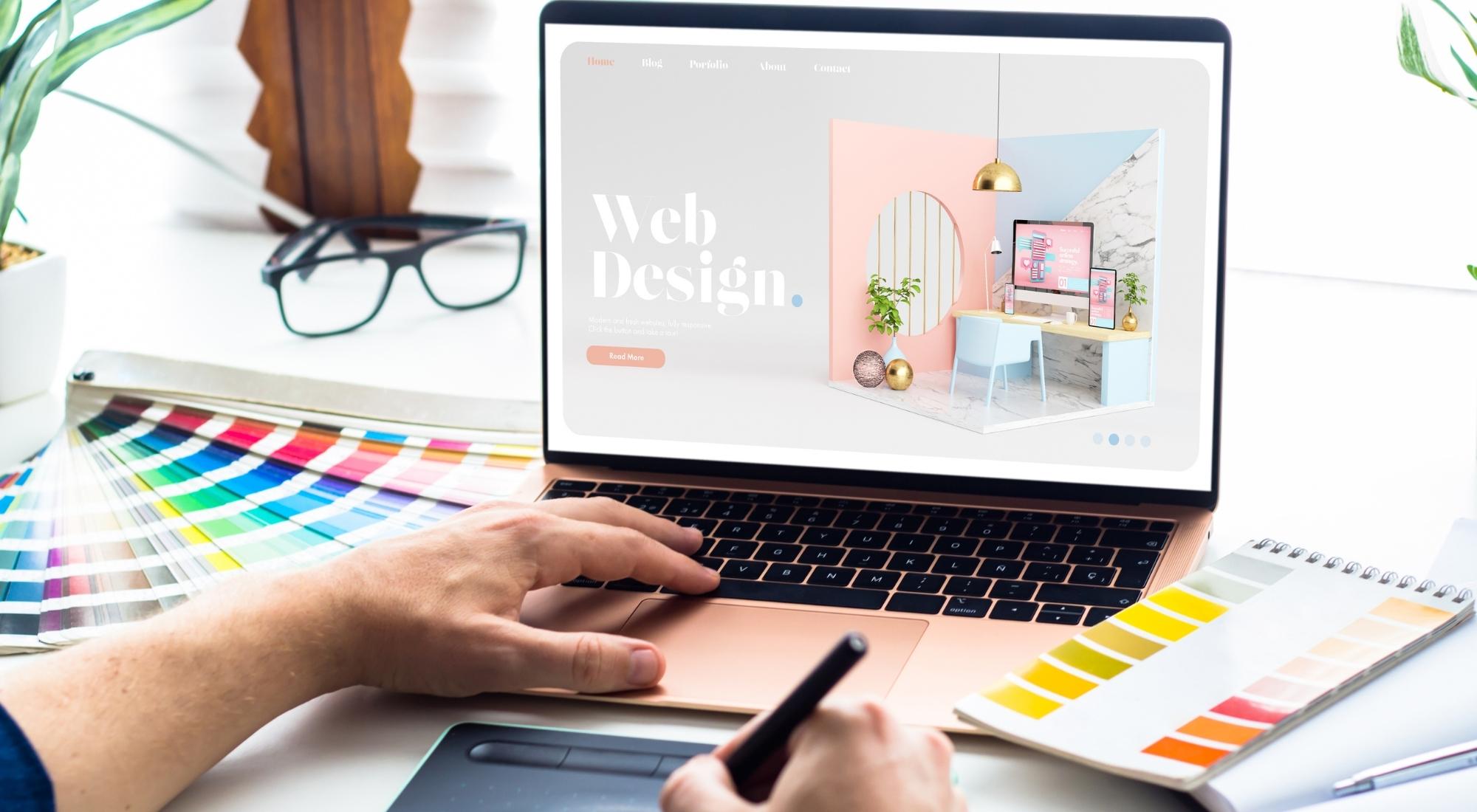 Many eCommerce platforms typically provide themes or templates for creating a complete design for your store. There are several WooCommerce themes available on its official website. However, the diversity of WooCommerce themes available does not suit users' needs. Besides, WooCommerce themes do not meet the quality requirements. In addition, you cannot remove the author credit that appears in the footer of nearly all free themes.
Even though most free themes won't offer as many features as premium themes, you should still identify all the essential features required to create an e-commerce store. Some of the top free WooCommerce themes are listed below: Astra, OceanWP, Zakra, Hestia Lite, Storefront, and Shopping Cart.
Utilizing an excellent page builder like Elementor or Thrive Architect is a terrific way to make up for some of the lost functionality of selecting a free theme. As a result, you will have more possibilities to personalize the appearance of your store. You can also utilize a lot of free plugins to expand the capabilities of your store.
Like web hosting, the pricing of themes can vary, both free and paid. Additionally, you may have to pay for your themes' support. Free themes don't provide any support to assist you if you have difficulties when developing your store. With WooCommerce Storefront, there are diverse WooCommerce themes for you to select, regularly ranging from $0 to $79 annually. You need to spend over $200 with a one-time payment. You can also browse various themes from third-party sites like ThemeForest.
Store management
a. Shipping
WooCommerce offers key options: flat rate delivery, local pickup, or free shipping. WooCommerce Shipping is a free solution that links to USPS. Online merchants can print shipping labels directly from the WordPress dashboard and reduce costs.
If you acquire more advanced options, you can consider shipping extensions like Table Rate Shipping ($99), ShipStation Integration (starting at $9/month), and Distance Rate Shipping ($79). Or you can visit the WooCommerce Extensions Store to see the full list. For shipping fees, you need to pay from $0 to $108 per year on average.
b. Payments
A payment gateway is the next thing necessary for your online business. It is a tool made specifically for safely accepting online payments from customers. Each option comes with a different price and structure. In addition, most WooCommerce payment extensions will require extra fees for additional features like emailing invoices or printing labels.
On the other hand, WooCommerce Payments will be the ideal choice for your online merchant. It costs you $0. Moreover, it allows you to control all transactions from your WooCommerce Dashboard. Transaction fees begin at 2.9 percent + 30 cents for each transaction with no monthly fees required.
Fortunately, WooCommerce can connect to all reputable payment gateways such as Stripe, PayPal or WooCommerce Apple Pay. In other words, your WooCommerce-based store can also accept payments from diverse sources.
For a basic PayPal account, you don't have to pay a monthly charge. However, you will have to pay Paypal 2.9 percent plus 0.30 cents for each transaction.
With the PayPal Pro version, the license fee will cost $35 per month and a 2.9 percent + 30 cents transaction fee.
With no monthly fee and the typical transaction price of 2.9 percent plus 30 cents, Stripe provides a reliable WooCommerce payment extension. Besides, you can accept Apple Pay with Stripe.
Security
Although almost all hosts pay extreme attention to security, it is necessary to strengthen your security system further. With a shared hosting WordPress platform like WooCommerce, it is wise to add another security layer to keep your store safe. Besides, there are three crucial security factors determining the protection of your WooCommerce store against brute-force attacks:
a. SSL Certificate
A secure socket layer (SSL) certificate is critical for your e-commerce store's security. SSL certificates help encrypt sensitive data like credit cards, customer personal data, transactions, or payment data that flows between a customer's machine and your website. An SSL certificate prevents vulnerable information from being intercepted by potential threats.
You can simply identify whether your website has an SSL certificate. A website with an SSL certificate will start with HTTPS instead of HTTP and have a lock icon next to them.
Free SSL certificates are available, however, they do not meet all your security requirements. In addition, SSL certificates will fluctuate from $8 and $65 per year.
b. Malware Scanner and Malware Cleanup
If you want to improve your security system for your web, anti-malware tools should be adopted. Web hosting packages sometimes come with anti-malware software. SiteLock is one of the most widely used anti-malware programs. SiteLock inspects every part of your online store to look for security holes. Apart from your website, emails, and applications, it also examines spam filters and search engine blacklists. You can prevent hackers thanks to SiteLock's 360-degree scan and strong firewall. It helps identify complex flaws before they harm your website. In addition, SiteLock can automatically remove potential threats for you.
There are three monthly plans which respectively cost $15, $30, and $50.
c. Firewall
A web application firewall handles organic traffic management and prevents sensitive bots from accessing the store server.
Cloudflare is the most often used WAF for WooCommerce websites. It will guarantee that your store is PCI Compliant and can easily integrate with WordPress. As a PCI compliant, a company must adhere to a minimal set of security requirements, including frequent audits and a vulnerability management program. WooCommerce claims that its platform is not PCI-compliant itself. But it depends on the owner of the online store. PCI compliance is compulsory so that you can accept credit card payments. Depending on your web host, you may incur additional costs to become and maintain PCI compliance.
You must buy at least the Pro plan at $20 per month to unlock the WAF. Their most expensive package, which costs $200 per month, offers even more performance advantages.
In short, SSL certificates will be included free of charge in hosting plans; a separate purchase can cost you up to $65 per year. In addition, you need to spend another $0 – $300 per year for additional tools.
2. Optional costs
Marketing functions
An effective WooCommerce price plan must always have marketing functions. Customers won't find stores until owners begin running marketing and promotional efforts. In other words, an online store won't survive on its own without marketing techniques. Not only will you enhance purchases this way, but you'll also acquire targeted leads or private contact information. Thereby, you can successfully scale up your business.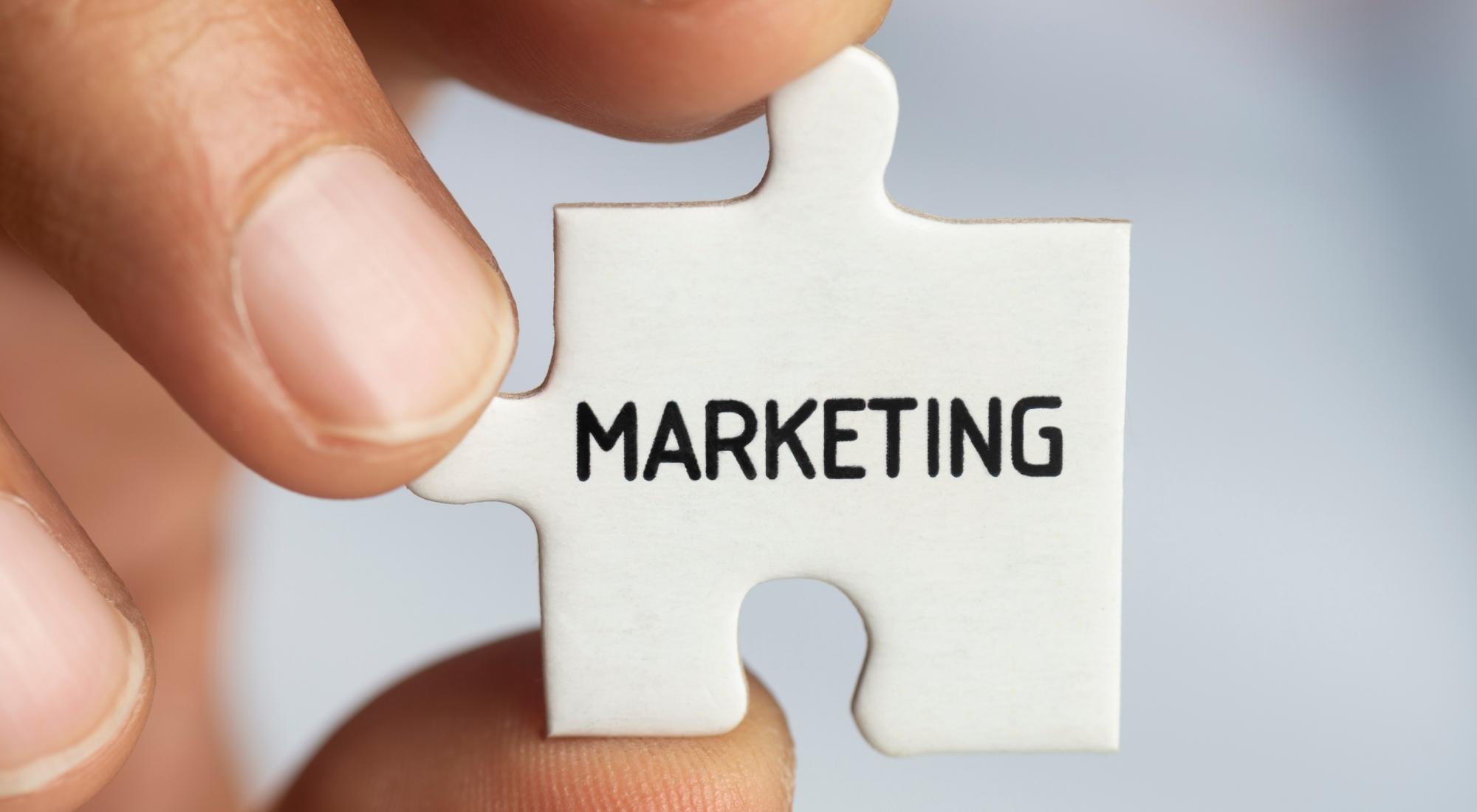 You should enhance marketing functions as much as possible. However, there are two fundamental factors that online merchants should not ignore.
– Customer communications imply the business's interactions with its customers. A merchant identifies touchpoints and develops relationships through diverse channels, including live chat, email, and phone.
On the other hand, Mailchimp is the most popular marketing service. It offers both free and premium plans. You can get 2,000 contacts, with 10,000 sends per month and a daily limit of 2,000 for free. The paid plan starts at $9.99 per month.
– Search engine optimization (SEO) is the technique of increasing a website's or webpage's visibility on a search engine results page (SERP) to make a business's website more accessible.
Yoast SEO is a leading solution. It provides both free and paid plans. The premium package typically begins at $69 per year.
Customer experience enhancement
Customer service is the practice of supporting and promoting customers when they discover, utilize, optimize, and troubleshoot a product or service. It helps increase conversation rates and build long-term relationships with customers.
Many strategies are available for developing a streamlined, unique, and satisfying customer service experience. For example, you can aim to enhance communication, accelerate response times, and enhance convenience. If you want to improve customer service when clients have inquiries or issues, you can implement live chat to assist consumers in making purchases. Or else, you can improve search and navigation to make it easier for them to find products. Some signature customer service integrations include:
Wish lists: Wish lists allow customers to save collections of items they want to buy to their user accounts. They help decrease shopping cart abandonment and seal the deal with clients who show interest but didn't make a purchase. Wish lists have two purposes: they give customers a convenient way to remember a product and assist retailers in evaluating interest in a product other than a straightforward sale.
Abandoned cart remarketing features: Each year, abandoned carts result in billions of dollars in lost income. With so many competing options available with just a click or scroll away, online businesses will find it hard to recapture the attention of hyper-distracted and overstimulated customers. Hence, you should adopt essential tools to bring customers back and make purchases.
Quick checkouts: with a one-page extension.
Loyalty programs: include membership cards and exclusive VIP offers.
WooCommerce email template customizer: WooCommerce basically allows you to change the heading and body content in the email templates, but if you wish to add personalized messages and dynamic blocks, you gotta use a WooCommerce email customizer like YayMail.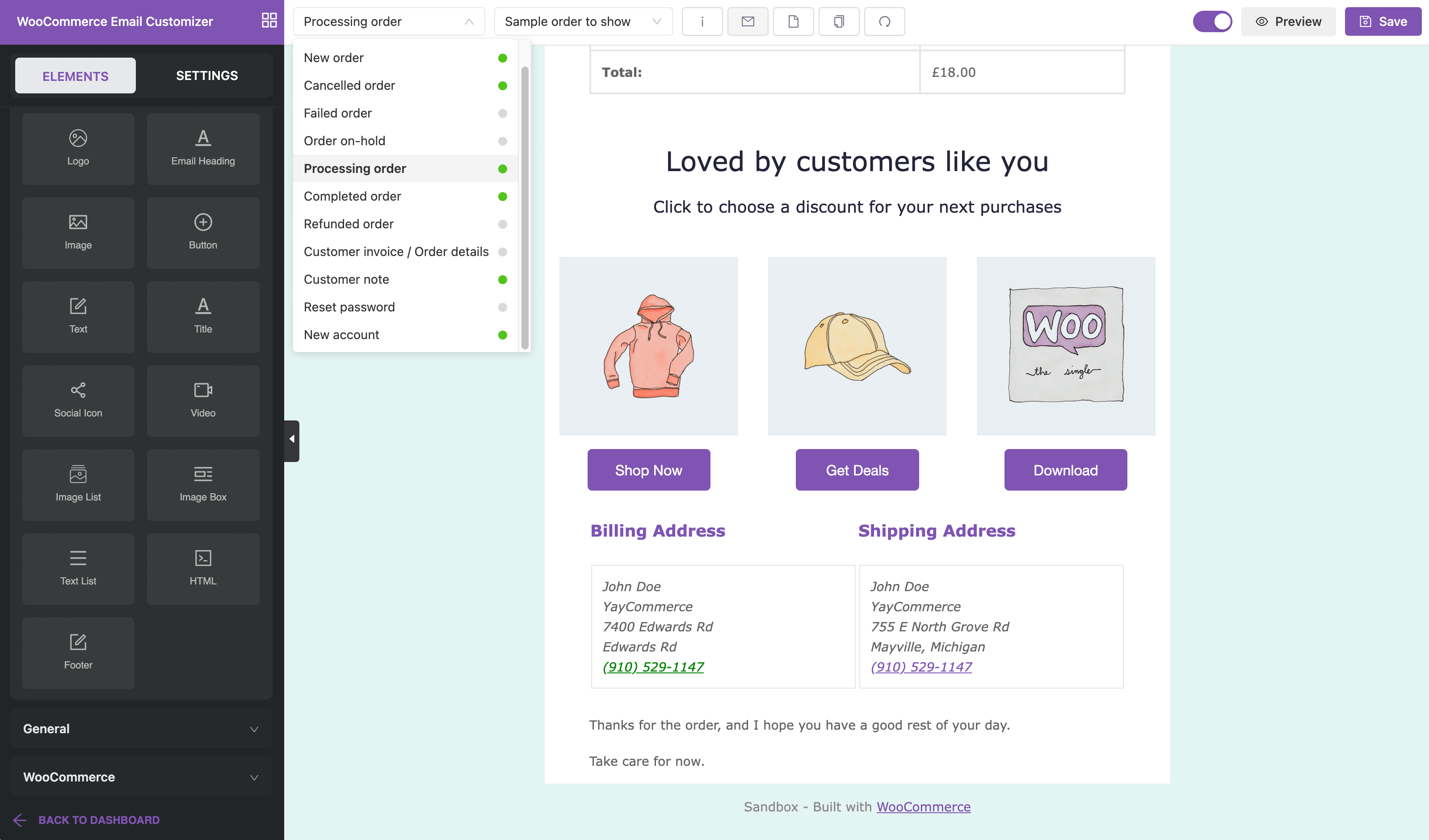 If you have a large number of products and customers, you must invest in customer support to handle all customer inquiries. Online merchants should install chatbots factor to provide 24/7 customer service.
You can use free and premium extensions from WooCommerce which range from 0 to $200 per year.
Developer fees
It is hard for you to set up your store on your own. Therefore, if you do not have high-level coding or technical expertise, you should partner with a reliable third-party provider. Professional experts will help solve emerging problems outside of your expertise. The hiring cost often ranges from $20 to $100 or more per hour. Otherwise, depending on your needs, hiring developers to build an online store from scratch could cost you thousands of dollars.
If your business locates in regions with high living conditions like Europe, we recommend that you should offshore a part of your IT processes to countries with more reasonable IT labor prices. For example, you only have to pay from $25 to $40 per hour to hire offshore developers in Vietnam.
Can you afford the WooCommerce Price?
Every business should have adequate expense monitoring and reconciliation procedures. However, when it comes to expense control, startups only consider their monthly expenditures. As a result, they may spend more than they can afford.
Fortunately, WooCommerce is an open source and highly customizable platform. How much money you decide to invest in your WordPress website is totally up to you from scratch. You have the freedom to add and remove WordPress plugins and extensions. Besides, you won't have to stick to any fixed plan to establish or expand your firm.
Hence, you can set up your WooCommerce Price plan and customize billings. Online business owners can disable or enable certain features for different pricing plans based on their unique business needs. In other words, they can set up a suitable WooCommerce price plan for their budget.
Some tips to manage your WooCommerce price
There are some tips for your business to manage your WooCommerce price. So you can save money and build a highly scalable site at the same time.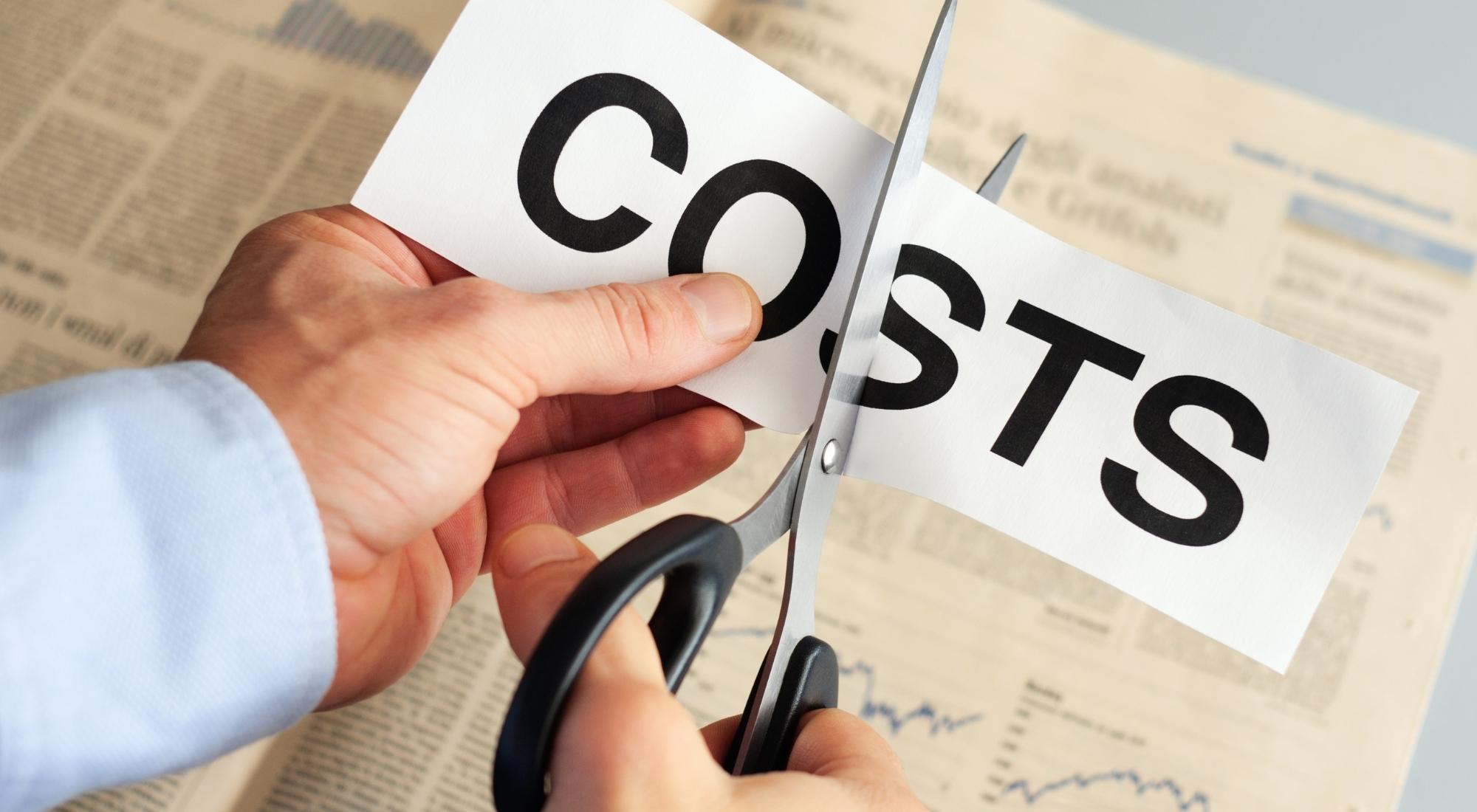 – Start tracking expenses from the very beginning of the business.
Because when your business expands, it will take much more time and effort to keep track of your expenses for previous months or years. Hence, setting up an expense management system from scratch can save time and eliminate trouble later. It's crucial to clarify company policy about expenses. Ensure that your staff members are aware of the acceptable expenditure and the process of submitting their expense reports.
– Use expense management plugins
As your firm expands, you'll want to start using cost management software to store expense information, produce expense reports, and manage charges. Almost all accounting software (like QuickBooks or Xero, for instance) supports integrations with cost management software, which can automatically import, sync, and categorize spending data and make your finance team's expense management system run more smoothly.
– Recording expenses in a highly granular way
In this way, you can find areas in which your firm is overspending by tracking expenses in a very detailed manner. For example, the overall WooCommerce price for Marketing functions may appear reasonable. However, when you break down these costs to expose more specific costs, you can discover that you spend twice as much as others while producing below-average results. Additionally, it is crucial to list the precise expenses rather than simply listing them.
How much does WooCommerce cost in total?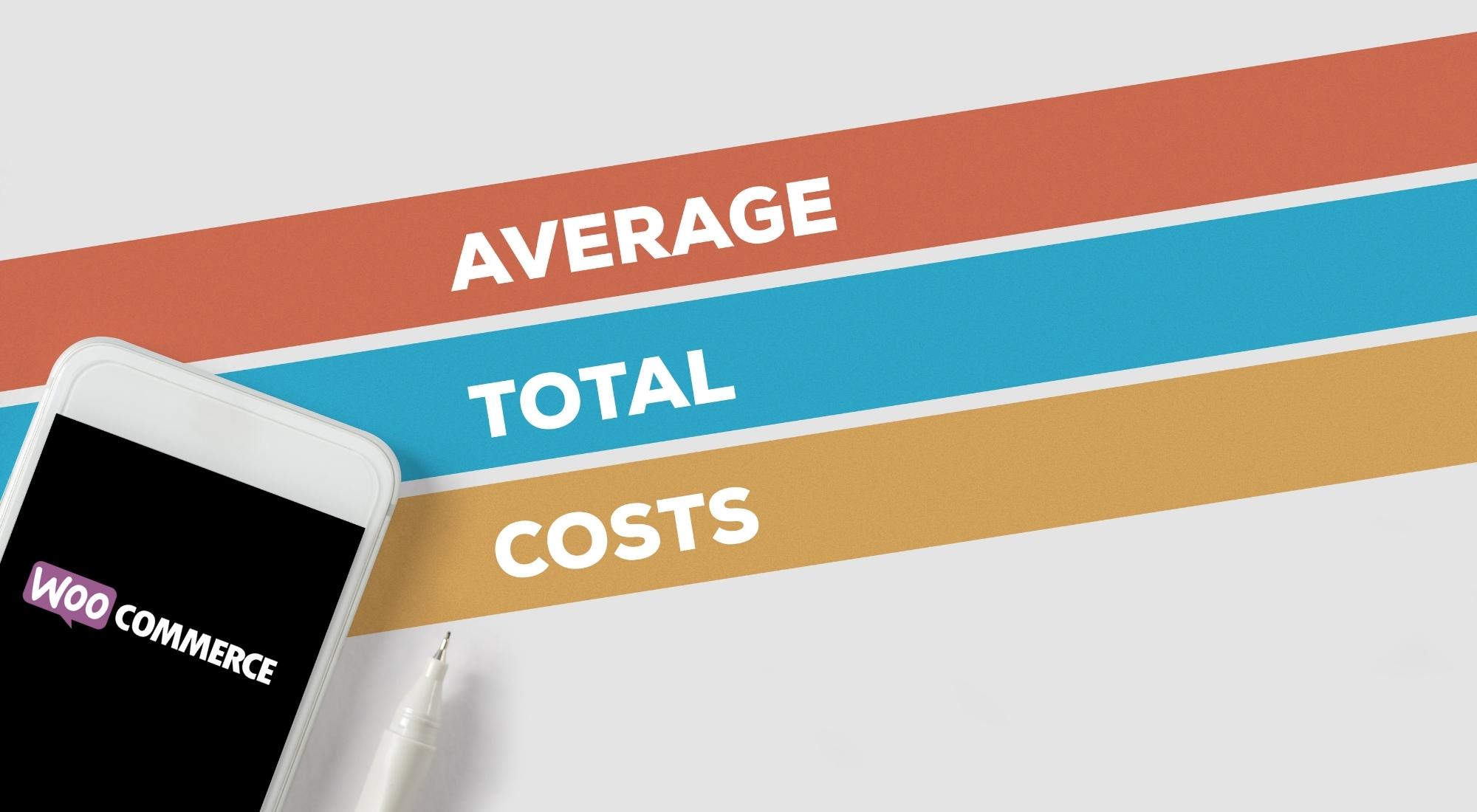 There is no one-size-fits-all approach for WooCommerce prices. Like WordPress, the plugin is available for free. You'll need to budget for several extra expenses if you want to add more advanced functions. A WooCommerce-based store will be incredibly adaptable and scalable. Hence, you need to investigate the cost of the many tools you want to employ to identify solutions that meet your budget.
You can build a modest e-commerce website for as low as $1,500 plus a few basic monthly fees. You can further modify your website and make your online store more outstanding if you have the resources to invest additional money.
If you have a tight budget, you can build a fully operational store for as little as $135 per year for a domain name and hosting package. Whereas established or well-funded stores may require thousands of dollars or more investment.
Wrapping Up
Although the WooCommerce plugin is free, your store will only function properly with basic web hosting and other applications. You can decide how you spend money on WooCommerce add-ons. Thankfully, there is plenty of options for all budgets. WooCommerce high customization not only means a distinctive design and functionality but also refers to expenditure customization in setting up and maintaining a store.
Nevertheless, you'll have to pay extra WooCommerce costs like web hosting, plugins, and extensions. Fortunately, it would cost almost the same for BigCommerce or Shopify plan plus applications. But you will have complete control over how your e-commerce website expands.
WooCommerce is appealing to many businesses thanks to its "free" price tag. However, you'll have to pay for everything else except for the software. Build your website carefully, try out all possibilities but start with modest solutions first, and then upgrade as necessary. A WooCommerce site won't be free of charge. However, once you start running your business, you'll probably start to see its value.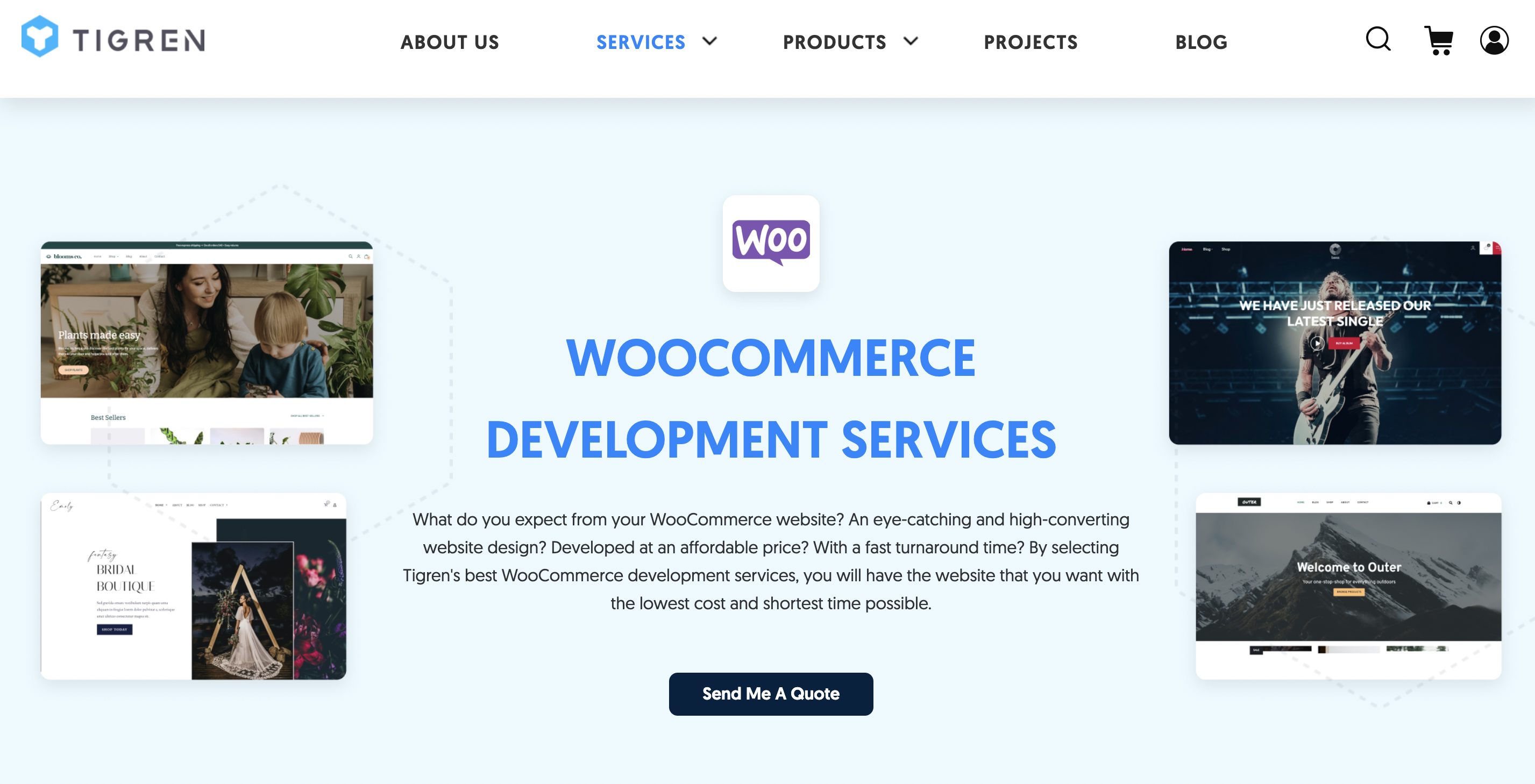 If you are looking for a trustworthy WooCommerce development services provider, Tigren will be the top choice. With over ten years of operation in eCommerce solutions, we are confident to help you build an intuitive and powerful business website. Contact us and talk with our dedicated developers. We will give you immediate consultations and support to write your own inspirational story!
Read more: Magento vs WooCommerce. A Quick Comparison