The globe is rearing towards digitalization. When fighting over the pandemic ended, customers picked up a new buying habit, eCommerce, and online shopping. New e-stores are built every day, existing brands are launching websites to compete for users, and it's getting tougher than ever to stand out in today's online landscape. The rising scale and pressure led WordPress to offer more advanced solutions and addons to assist its merchants. One major update among all calls out the name of WordPress PWA. Are you curious about this new technology and want to know how it can help your business thrive? Then keep on scrolling.
What Is PWA And Why Should You Care?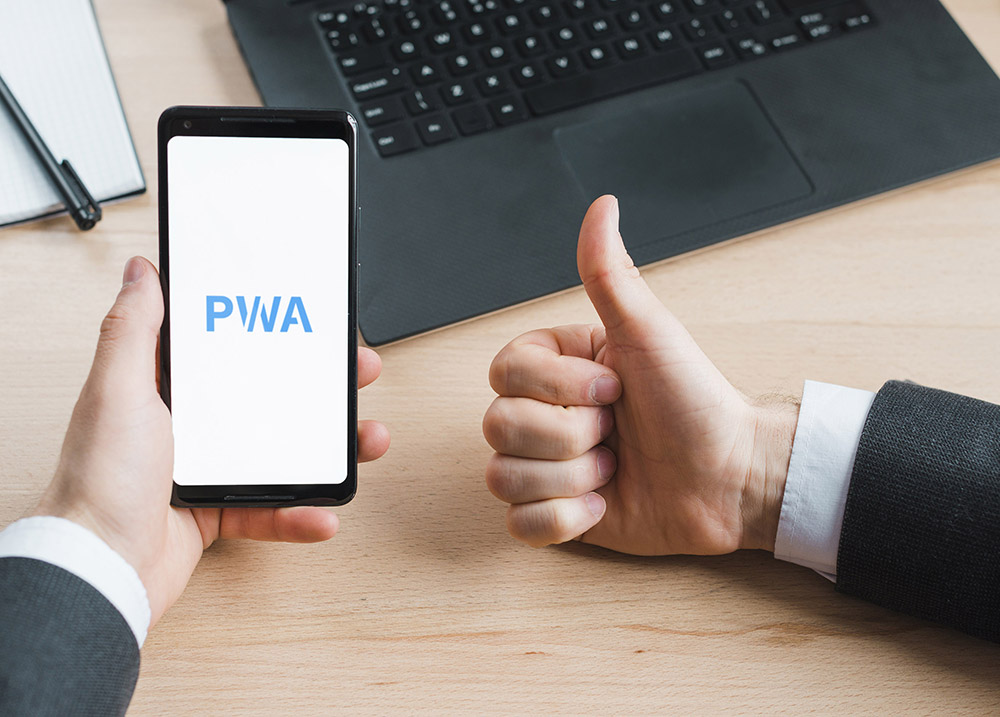 Intro To Progressive Web App
The progressive web app is the modern web app technology that is based on the new adoption of Service Workers. The notion of PWA isn't something brand new. It was introduced before (and served to) the born of native apps by Steve Jobs.
PWA aims to bring a faster, more lightweight, more secured web-based browsing experience and the opt for repetitive engagement that was once dominated by native apps.
Examples Of PWA Adoptions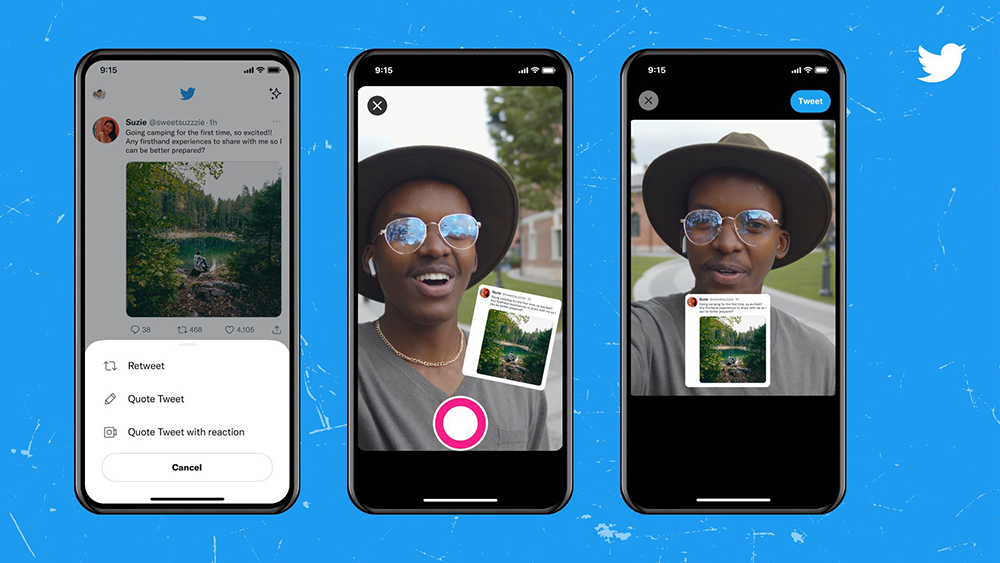 Twitter Lite (Twitter PWA) disrupted the risk surrounding the PWA's early adoption in 2017 with major success, witnessing favorable changes in user behavior and an impressive upward trend in the engagement rate.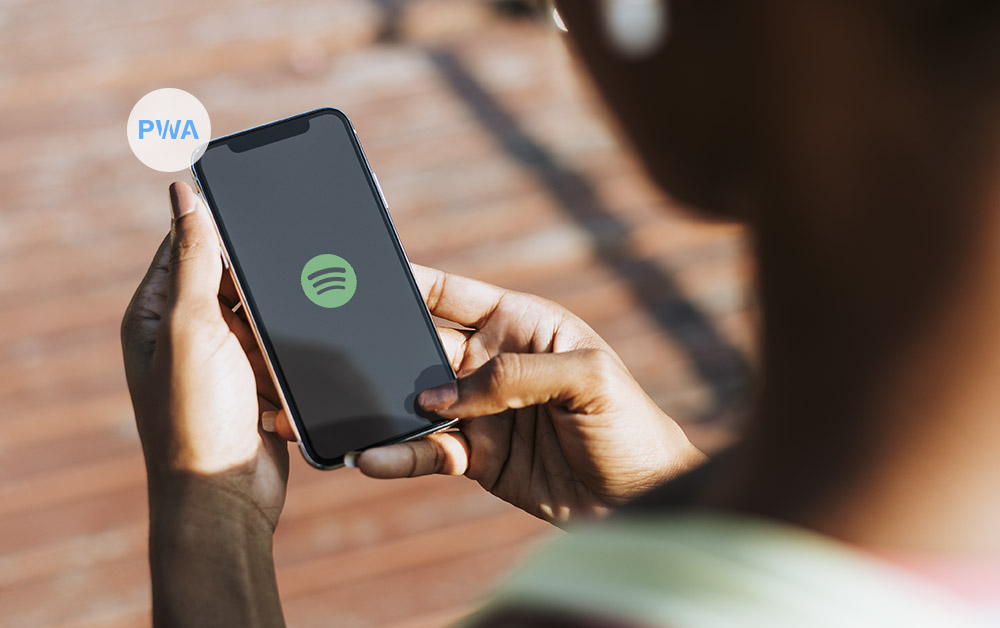 Other big brands also saw the spark in PWA and followed its footsteps, such as Uber PWA optimized for the ultimate speed, AliExpress PWA prioritized conversion rates, and Spotify PWA opted for the responsiveness.
4 Reasons Support The Integration Of PWA To WordPress Website
WordPress is many businesses' favorite platform to build online empires. It gives you everything an aspiring merchant could have asked for, high scalability, powerful performance, extreme flexibility for customization, and beyond.
The thing is, it's open and free for everyone. And when everyone gets the same advantages as you, there's no advantage, but basic, and basic is never enough. This is where PWA's robust features come to help.
Lightning-Fast Loading Speed
The secret sauce of PWA lies in the ability of service workers to intercept Internet connections. Tweaking the code and handling the use of resources to the optimal state will enable PWA to start fast at the initial load and stay fast after repeated visits. PWA's capability to recache data saved from the background appears almost in a blink of an eye for the subsequent click onwards.
Higher Engagement Rate
Native apps own many engaging features and design patterns of our beloved. Now, some prominent of them are available on PWA. Installing and using a PWA site on the mobile browser and the majority of users won't distinguish which is which!
Prompt is shortly made after users land on the mobile site, encouraging them to add the PWA to the home screen. Then, they can see the little app icon with an app name that allows them to view the web-based data on a full screen, preferably with the native UX, and on the app switcher.
Higher Appearance On SEO
Google may shake things up with the algorithm once in a while, but the crucial part of the evaluation remains, which is to measure how satisfied users are when visiting any given site. Going with the non-technical SEO that works for the human side and PWA will provide you with a little competitive edge here.
A swift loading speed and smooth transition throughout the site diminished bounce rate; app-like features with viewing protection to build authority, trust, and engagement? Yes!
Least Expensive Way To Upgrade WordPress Performance
Counting down on ways to level up while staying in the website lane, PWA is the best possible solution for actual profitable results. It's tested and trusted by many brands, large and small, in the world.
Opting for native apps is another solution but way more expensive. The whole architecture takes a long time to build, not to mention you need to double the investment to reach out for both operating systems when things can get swift and easy with a PWA that works seamlessly across different browsers.
How To Develop A WordPress PWA Site?
General Requirements
PWA insists your WordPress needs to be operated via HTTPS. Moreover, it should be updated to 3.5.0 or higher, and from 5.3 onwards is the request for the PHP version.
Types Of WordPress PWA Integration
You have the freedom to choose the right service for your PWA development, either creating a brand-new WordPress PWA or integrating the PWA into an existing WordPress. Either way, it's a complex process.
Types Of WordPress PWA Integration Method
Outsource To A PWA Development Agency
Other than the biggest benefit bump is that you don't need to touch any technical stuff or hassle yourself with trials and improvements. Outsourcing to a PWA development agency will help you get practical insights, efficient consultation, and advice to create the result you ask for but better. Plus, you can control the launching time and the ongoing support with professional quarterly optimization.
Use PWA Builder Tools
Then there comes the hard one, manually build PWA using the provided PWA builder tools. Keep in mind that you will need to read quite a significant amount of materials relating to the PWA framework and functionality and the use of each building tool.
For a brand-new PWA, check out PWA Starter for starting with a template. Then move on to the extension for visual studio code that assists the expansion of PWA development with PWA Studio. Finally comes the main course, the PWA Builder, with a fully prepared packaging tool. These are 3 separate but closely related to building a complete PWA with PWA Builder Suite.
Use Ready-To-Use PWA Templates And Plugins
In case the PWA Builder tools are too complicated, WordPress offers the best way to help. Plugins and templates from third-party services will handle all the heavy-lifting stuff.
It's been pre-made for most of it so that the performance can be limited, but you can just plug and play and choose the suitable development package and update them at designated times. Many basic plugins are available for free but don't deliver significant improvement.
Highly Favored PWA Themes And Plugins On WordPress
WordPress PWA Themes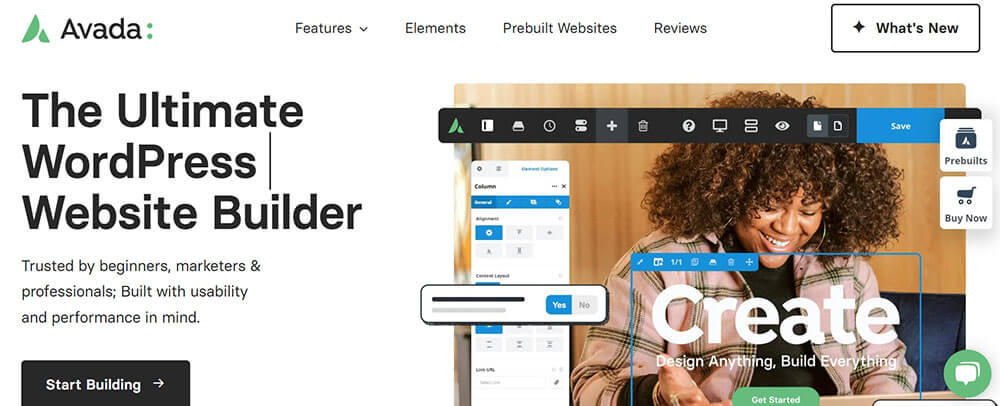 Best for fast and light websites with WordPress & WooCommerce by ThemeFusion. The updated version of the theme integrates with the PWA plugin to deliver a better overall experience, especially on mobile devices.
Price: $60.

A perfect WordPress theme for schools, educational institutions, and certification programs. Trusted by over 26,742 up-and-running online classrooms, course holders, and many more in the future. The theme offers a handy tool for seamless conversion from a WordPress store to a mobile app under a single-source code.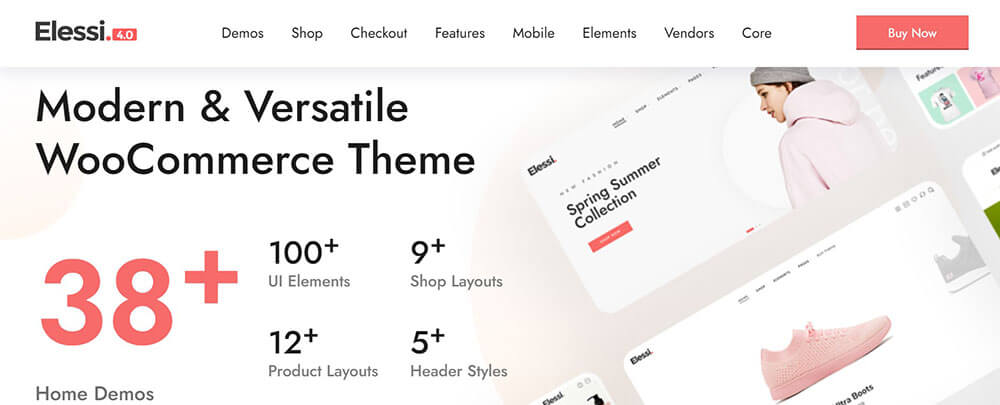 A great WordPress theme in the eCommerce field. It's designed for your ultimate conversion, with an easy, hassle-free, convenient, and out-of-the-box design. They have over 35 stunning demo concepts and an optimized check-out page for online business owners across all segments to take a visit.
Price: $641
WordPress PWA Plugins

Using this PWA plugin for your WordPress, you will experience the transformation in no time. It's super easy to use. With its excellent performance, you'll be happy with how it turns out.
Another big plus point would be its ability to fine-tune the cache for the expired date, time, or URL exclusion. It has had more than 700 installations.
Features
Simple PWA integration
Great customization over PWA functionalities
Web applications configurations
Fine-tune caching
Price: Free

Progressive WordPress is a perfect integrated solution for your WordPress site, it both accelerates your PWA development in a no easier way and supports the Accelerate Mobile Pages (AMP) to speed up your WordPress site with an incredible and powerful push. It holds an impressive record of over 3000 active installations.
Features
Allow adding WordPress site to the device's home screen
Enable push notifications for higher engagement
Additional PWA features are available
Offer an integral user experience with a reliable security
Price: Free

WP Kit provides a handy tool to transfer your WordPress site to a PWA or a mobile-first strategy. It offers you all the most popular and beloved technologies such as JavaScript, HTML, and CSS to build a PWA and mobile apps. However, with version 1.5.3 and beyond, native iOS apps aren't in support. The plugin is completely compatible with WordPress and fully supports PWA, so you can customize it the way you want.
Features
PhoneGap/Cordova
Easy online compilation
Create app themes
Android support
Hook into our API to add the features you need
Price: Free

Over 60,000 downloads have been made with this amazing plugin from Super PWA. Diversified opinions are inevitable with as many usages as such, and the overall rating falls between 4.0 and 4.6 stars over 5. Super PWA is a comfortable solution for configuration, costing you very little time to bother to set up your new PWA WordPress site. It also offers a clean and neat space for uninstallation, removing each database entry for created files, so there is no pressure. Give it a try.
Features
Allow the "Add to Home screen" prompt
Aggressive caching of pages
Can edit Application Name and Application Short name
Allow setting the start page of your PWA and custom offline page
Can change the color of the Chrome browser address bar
Allow setting Accelerated Mobile Page version for the starting page
Price: Free

Amped up your WordPress site for incredible speed and beyond with the combo of PWA and AMP. More than 20,000 site owners have trusted this speedy plugin. Imagine how satisfying the user experience you can provide with the full support of PWA basic features for engagement and the seamlessly smooth transitions across pages and elements. An APP in the lost connection is also perfectly compatible.
Features
Easily change to the start URL
Caching Strategy for PWA enabled assets
APP Banners in Home-screen
UTM Tracking
Continuous Development
Multisite OneSignal support
Cache Expire option available
Price: Free

WordPress Mobile Pack is your reliable plugin for a decent performance quality under any network connection. Transform your content into a better, more engaging app-like user experience. Keep the navigation handy and the animation smooth and silky because this plugin will provide your WordPress site with an impressive near-instant load for an integral journey.
Features
Web app installation banners
Web push notifications
Responsive UI.
The default app theme offers 6 abstract covers that are randomly displayed on the loading screen
Posts and Pages auto-sync
Comments saved and auto-sync
Easy integration with Google Analytics.
Allow Adding to Home screen
Price: Free

The WeSuite PWA is another reliable solution to transform your WordPress site into a PWA. The plugin will provide full support for all smartphones and tablets, perfect for heading toward the mobile-first strategy. No more worries about double app development for different operations, as well as it brings you the cross-browser escaping route.
Features
Full customization to the appearance
Allow adding the mobile web application to the home screen
Increase engagement with web alerts via popups
Simple integration with Google Analytics
Preview display settings
Price: Free

Webkul has brought a hassle-free solution for WordPress owners to transform their performance with PWA. Apart from the simplified one-time payment with unlimited updates, this plugin is a perfect selection for an impressive and engaging app-based performance. Moreover, all of your presence will be kept consistent with the theme.
Features
Offline/Poor Network Connectivity
No Update Required
All Themes Compatible
All Plugins Supported
Add To Homescreen and Push Notifications features
Price: $49
Wrapping Up
After discussions in fancy technical jargon, top developers from Google popped out with the idea that leaves the coin of the name PWA. They know what they're doing and understand what most web owners ask. With the support from WordPress PWA, your performance will be excited in a way that assembles native apps better.
A regular website could ask for near-instant loading for a lightning-fast experience, reliability with high stability and excellent security, and super engaging with app-like features. PWA has helped generate millions of cash on conversions, attract numerous new visitors and make their experience meaningful.
Accelerate your online business growth with PWA today. If you're looking for a good, reliable name to outsource the PWA development service, check out our service page at Tigren.
Related Posts:
Twitter PWA: Discover Its Exciting Features
TikTok PWA: Another Great Example Of Progressive Web App
Trivago PWA: The Future Of Mobile Experience