One of the first things to consider when starting a clothing business is finding catchy clothing brand names. If you are stuck with ideas, this post is for you. We will show you some ideas for clothing brand names and name generator tools.
Why Do You Need A Strong Clothing Brand Name?
Attract customers
Your brand name is the first thing customers pay attention to. So an impressive name means it's easy to remember and recall for prospects.
Additionally, the brand name is one of the most effective ways of marketing. You may properly envision their names, products, and logos when thinking of top fashion brands. Thus, a memorable name can remind buyers of your business.
Increase your company's value
A brand name with a story or an idea behind it is definitely more engaging. If you come up with the brand name from an idea and can explain it to your employee, it will enhance your brand's value. It makes people feel that you run the business with a specific purpose and do put effort into it.
That's why businesses usually have an "About Us" page on their website. Also, you can further introduce your brand's goal or belief, building a reliable image in the customers' eyes.
Criteria For A Strong Clothing Brand Name
Easy to pronounce and remember
If people can't pronounce or remember your clothing brand name, it brings no value. If they can recall your brand name, they may return or recommend your brand to their friends. Therefore, it is good to help potential buyers quickly remember your brand name.
Also, your clothing brand name should be simple and clear. If customers cannot understand those words, they may not remember them. A good name does not require much effort to memorize.
Unique
Your clothing brand name's uniqueness is linked to customers' likelihood of remembering it.
A unique name makes your brand stand out in the market. Start with a different, cool, catchy name that may help you grab your potential customer's attention at the beginning.
Available
Check if it has a trademark and if that trademark is registered. Do a quick research on the market if your brand name or similar ones are already taken.
Sometimes, you cannot choose a name already chosen by someone else. Suppose you may still use the name and have ways to make them unrelated; try to avoid this situation.
Next, check if the matching domain is taken.
Flexible
Do you plan to focus on one product category or want to leave space for diversity in the future? If you may sell other products later, make your brand name flexible. How?
Avoid a name that is tightly linked to specific products. Make sure you can evaluate your business's potential growth before you start.
Also, think carefully before using a trendy name. It is easier to choose, but it may soon become obsolete.
Legal
Depending on local laws, there are names that you cannot use. Make sure the brand name follows the full rights within the industries and the countries you want to build your business.
Sometimes, an illegal name can lead to unnecessary problems later on. And you will have to spend a lot of effort on handling them.
5 Clothing Brand Name Creation Tools
With this tool, you enter one or more keywords. Then they will create a list of catchy clothing brand names for you to choose from.
BizNameWiz helps generate company names in various industries, such as construction, web design, food, marketing, etc.
You can also check the availability of the domain name that you want to choose for that brand. And all is free.
This is also a free brand name generator. However, you cannot choose a specific industry to create a brand name.
You can enter keywords, select a level of randomness and a style of the brand name. After a few seconds, it will generate potential names for your business.
The site will direct you to the registration page to choose a domain name and a hosting plan if you select a name.
Business Name Generator offers a specific name generator based on the object you want to name, such as blog name, brand name, store name, product name, domain name, startup name, etc. It also helps you check if the domain you want is available for registration.
On the other hand, it has business-related services, such as e-commerce store builder, web developer, logo maker, etc.
TRUiC Business Name Generator creates brand names based on two or more keywords, industry, and location you provide. It lets you know whether the exact name you want with the matching domain name is available. Then they recommend you some similar ones.
Besides, TRUiC provides tools to generate business ideas, logos, business plans, entrepreneurship quizzes, business phone numbers, and QR codes.
Looka generates brand names from one or more keywords or industries. It allows you to choose the length and the style of the name, such as invented or compound name, etc.
When you click a name on the list they create, you can see how to pronounce it, its online reputation, the domain, and social availability. Additionally, you can see some instant logo ideas. Looka will also suggest some related terms to the words you provide.
With Looka, you can also make a logo, create social profiles, design business cards, etc.
Clothing Brand Name Ideas
Here are some clothing brand name suggestions specified in the groups of targeted customers or name styles.
Lady's clothes brands
Girlsjet
Land Girls
Women Amaze
Womenio
Candygirls
Man's clothing brands
Men Heal
Boy A+
MenCenter
Men Dome
Boy Circles
Baby's clothing brands
Baby Mode
Baby Treasures
RainbowCute
Children Clues
CuteSeries
Luxury clothing brands
Clothtastic
Luxgenix
Luxadri
Luxworks
Darling luxury
Clothing brand names with numbers
MamaNMe
Cheers 4 Kids
Clues4You
Boys 2 Men
9Shift
Vintage clothing brands
Vintage Phenom
MuseFlair
Lemons and Suns
Stella Vintage
Blings and Rainbows
Takeaway Notes
So, what's next?
After you get a catchy name for your clothing brand, the next is to find a company to build the best e-commerce website.
If you feel confused between too many web developers on the market, consider Tigren. We are one of the leading web development providers in Asia.
Tigren offers multiple e-commerce-related services, such as web development, mobile app development, etc. If you have an idea for your e-commerce website, don't hesitate to contact us at [email protected].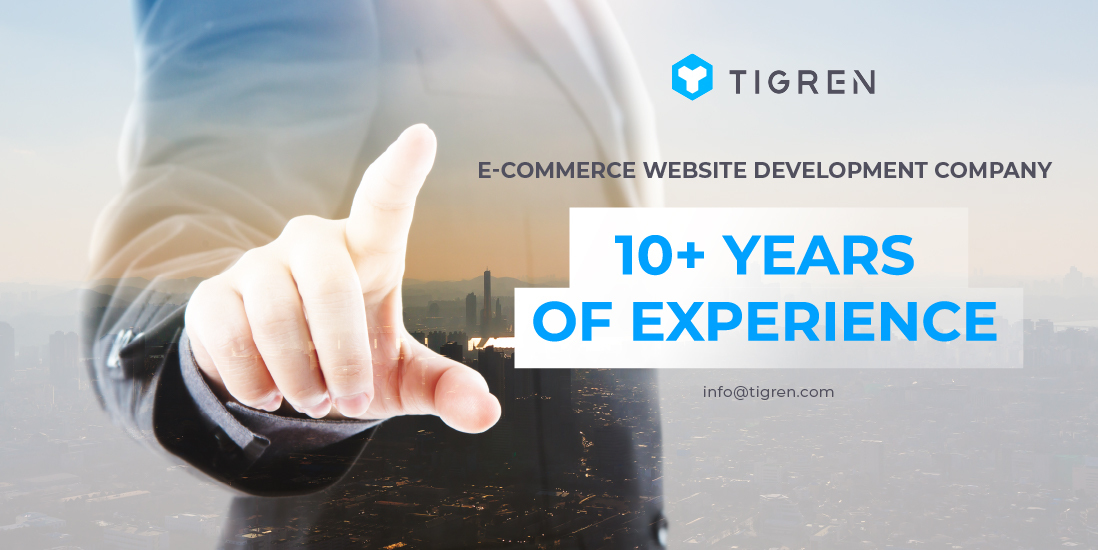 Read more: