To survive and grow in the competitive marketplace, more and more Magento businesses are choosing Progressive Web App to enhance their online stores. The thing is, not all of them pay attention to the Magento PWA development time. In fact, having a clear understanding of this factor will help merchants minimize both time and effort to convert a Magento website to Magento Progressive Web App (PWA). So how long does it take to build a Magento PWA? The answer is hard to predict since it depends a lot on the scale of the project and how complex the Magento PWA store needs to be.
In this article, we will find out why Magento PWA development time matters and break down its timeframe so that businesses can make their own decision.
1. How To Convert A Magento Website To A PWA?
Basically, Magento Progressive Web App is built from an already fully-developed Magento 2 website. That's why Magento PWAs inherit all PWA features and benefits while maintaining e-commerce functionality.
Magento PWA Development Process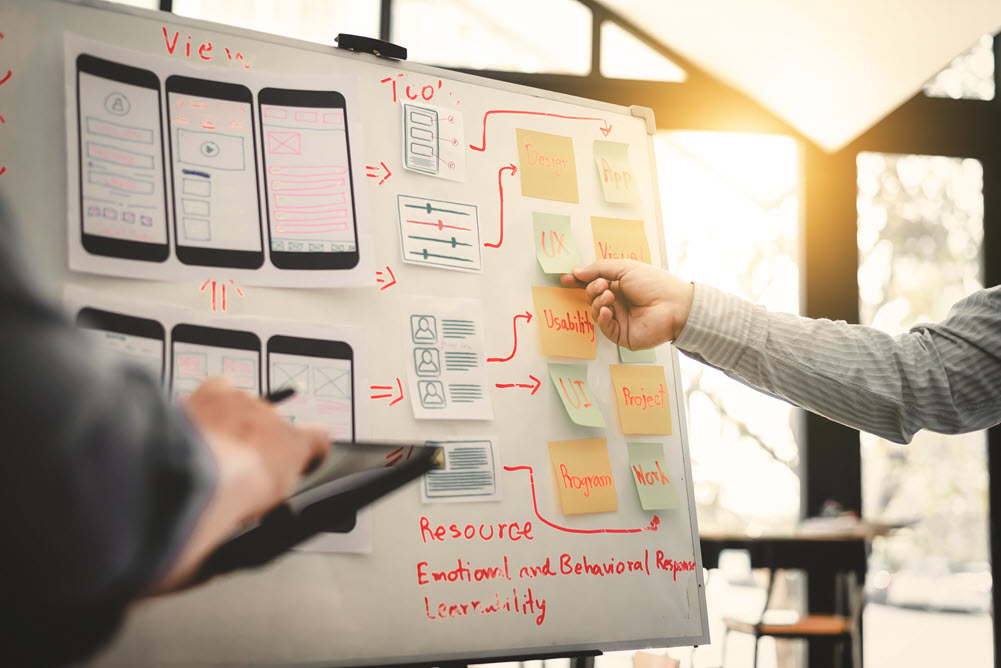 In order to convert Magento website to PWA, the original website's frontend will be completely removed and replaced by a Progressive Web App storefront.
That storefront comes along with various advanced features of PWA technology.
It's worth noting that the stores can't apply the old website template to the PWA storefront but they can build the new storefront with a similar look.
Furthermore, the development process of Magento PWA includes developing APIs to connect the new storefront with the original backend of the Magento website.
Also, these APIs play an important role in connecting the custom functions or extensions of the initial website in the PWA.
Overall, this PWA-Magento transformation can be a very complex process that requires patience and meticulousness.
Read More: The 7 Phases Of Magento PWA Development Life Cycle
Most Common Misunderstanding
Many merchants think that installing a Progressive Web App extension to their Magento website makes it a complete Magento PWA. But actually, this add-on only mimics some minor features of a real PWA and has limitations in several aspects.
As a result, it is essential to recruit a team of experienced developers who have ample knowledge about both Magento and PWA. They will be responsible for building the PWA storefront and combining it with the original Magento's backend via APIs.
2. Why Does Magento PWA Development Time Matter?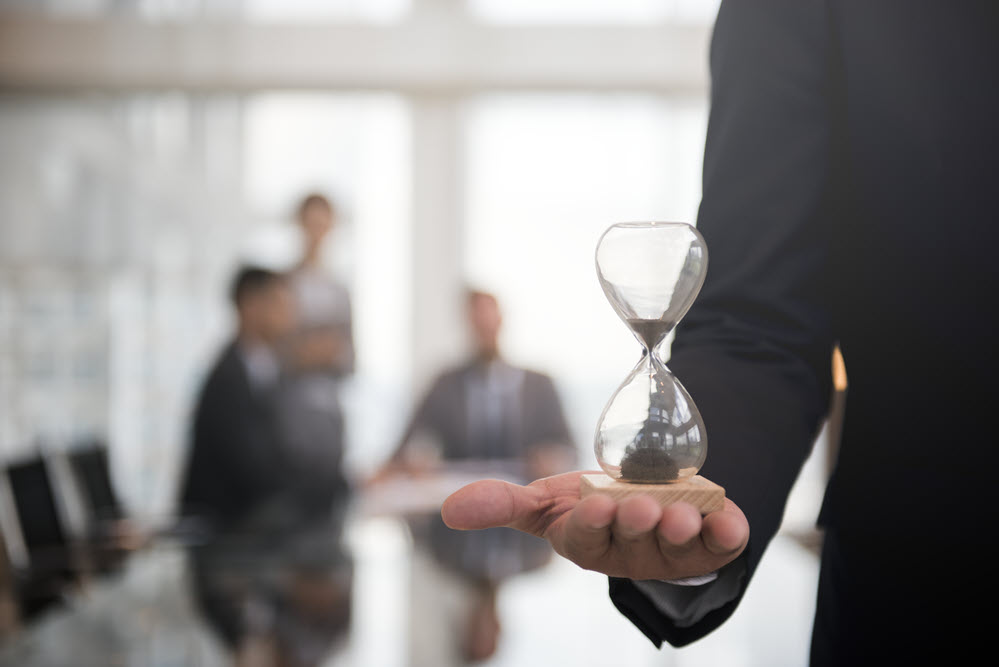 To Magento website owners who are paying attention to PWA integration, development time is an important factor to take into consideration because of the following reasons:
First and foremost, knowing how long it would take to develop Magento Progressive Web App helps merchants decide when will be the right time to start.
Moreover, understanding this factor will make it easy for merchants and developers while working together. Business owners can negotiate with developers about their plans and keep track of the development process.
3. How Long Does It Take To Build A Magento PWA?
There is no exact answer to this question because it depends on which kind of solutions business owners choose to build their Magento PWA. But it usually takes take at least several weeks to months.
To convert a Magento website to PWA, the two most common approaches are applying ready-made PWA themes and developing a custom one from the scratch. Each method has its own specific time frame of development.
If a Magento PWA Theme is used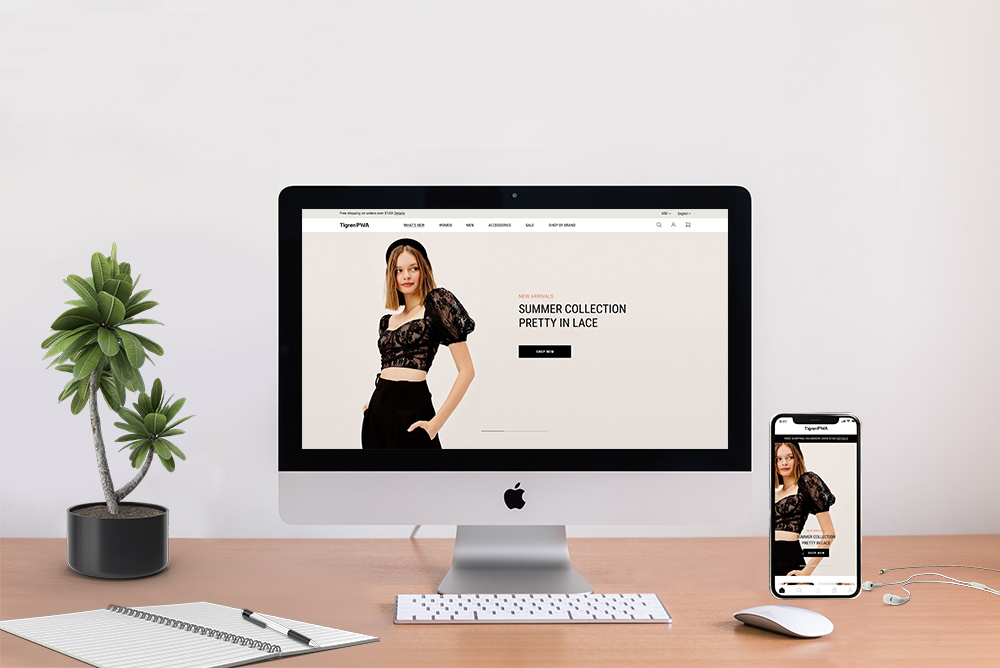 As its name suggests, Progressive Web App themes for Magento will provide online stores with a storefront design that is ready to use.
However, unlike regular Magento themes, Magento PWA themes are not just about the interface. Its strongest point is delivering PWA features such as an app icon, offline mode, push notifications, automatic updates, etc.
Here, we will divide the process of merging Progressive Web App templates into Magento websites into 3 phases and give an estimate of time for each phase:
It involves analyzing and determining what the Magento stores are missing and need improvements. After that, businesses can move on to choosing the Magento PWA template. Then, it's essential to examine the theme to see whether it can be applied right away or needs customizing.
Merchants need to note that the quality of the template is very important. Generally, free or cheap PWA themes for Magento are usually not eye-catching and have poor functions, thus needing a lot of time to enhance and customize, and vice versa.
In terms of design, it usually takes about 4 to 5 days to install and configure a basic Magento PWA theme into the website. However, the time can be lengthened from weeks to a month in case business owners want to customize the design.
When it comes to function, depending on the number of extensions and additional features businesses want to move from the website to the PWA, it can take extra time.
However, both design and function can be implemented at the same time. Therefore, in general, the total time for this phase is around one to two months.
After finishing the installation process, Magento store owners should spend a few days running the trial version and check if there are any errors or bugs that need fixing.
With a brief development process, Magento Progressive Web App theme is suitable for most Magento stores.
If a custom development service is selected
When choosing this option, business owners will have their Magento PWA stores built from the ground up.
Therefore, the time frame for tailor-made PWA for Magento usually takes at least three months. Here is the reference time frame: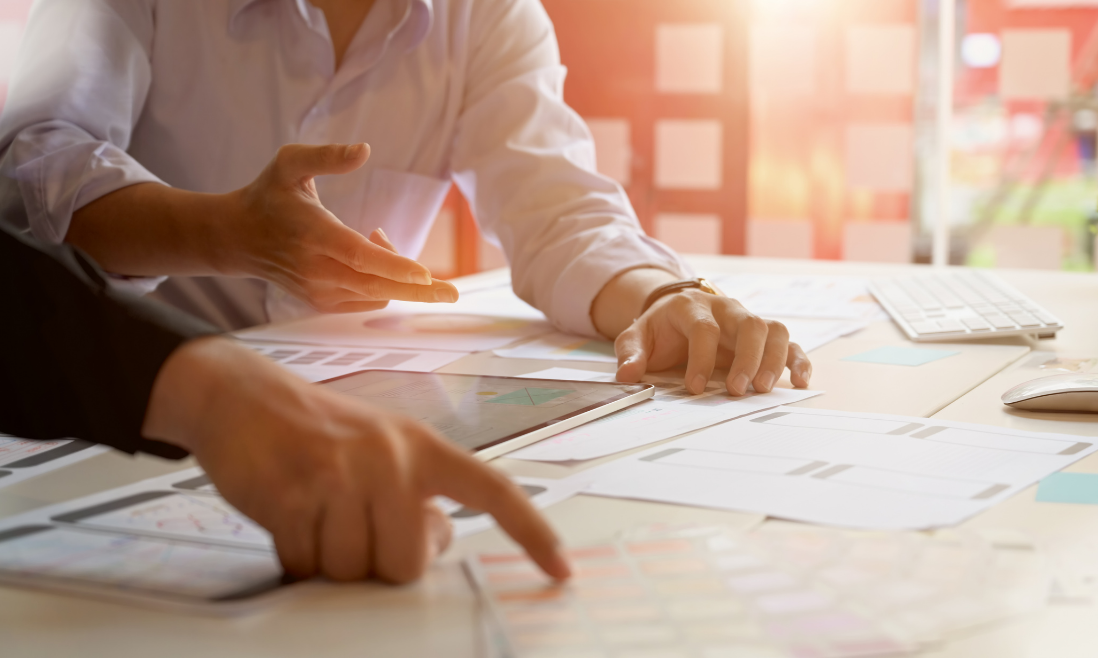 The first steps are quite similar to the previous option. However, instead of choosing PWA themes, businesses now need to find a trusted PWA development company.
Then, they will have to discuss and negotiate the development plan carefully to find out the most effective route to get to the destination.
Average time for this stage: 3-4 weeks
When the plan is agreed upon, PWA developers will start designing the new PWA storefront based on the requirements of merchants. The design could stay the same as the original web design or be a brand new one.
The total amount of time for this phase is estimated at around 3 to 4 months.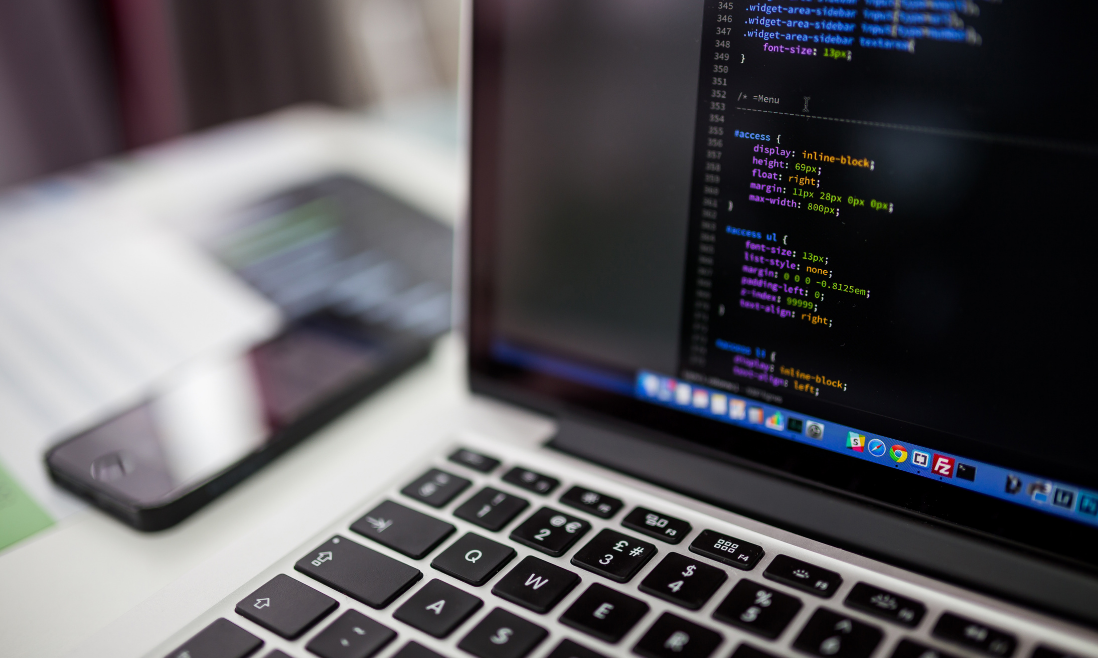 After introducing the Magento PWA store, business owners need to observe and regularly check the web app's performance since bugs can occur post-release. This phase can take place within 1 to 2 weeks after launching the web app.
Overall, it seems that bespoke PWA development services would be appropriate for large companies that seek sophistication and distinctiveness.
Wrapping Up
Now you got the answer to "how long does it take to build a Magento PWA."
To convert the Magento website to PWA, it can take a minimum of weeks. The time also depends greatly on the size of the project, the number, and the capability of PWA developers involved.
Among Magento PWA agencies, Tigren is the most outstanding one – delivering a professional Magento PWA development service since 2017. Contact us if you want to get a specific estimate of time and cost for your project!