It's no secret that starting an eCommerce business today is harder than it has ever been. With high-cost shipping, stringent regulations, and intense competition, it's hard to stand out from the crowd. However, that doesn't mean that there are no opportunities out there. In this article, we will share with you a step-by-step guide on how to start an eCommerce business without money in 2023. So what are you waiting for? Get started!
What Are Your Opportunities When Starting An Online Business In 2023?
There's no doubt that online shopping is on the rise, and it's expected to continue doing so in the future. According to Nasdaq, by 2040, it's estimated that more than 95% of all purchases will be made online. This means that there are a lot of opportunities for businesses that are willing to get ahead of the curve and start selling their products and services online.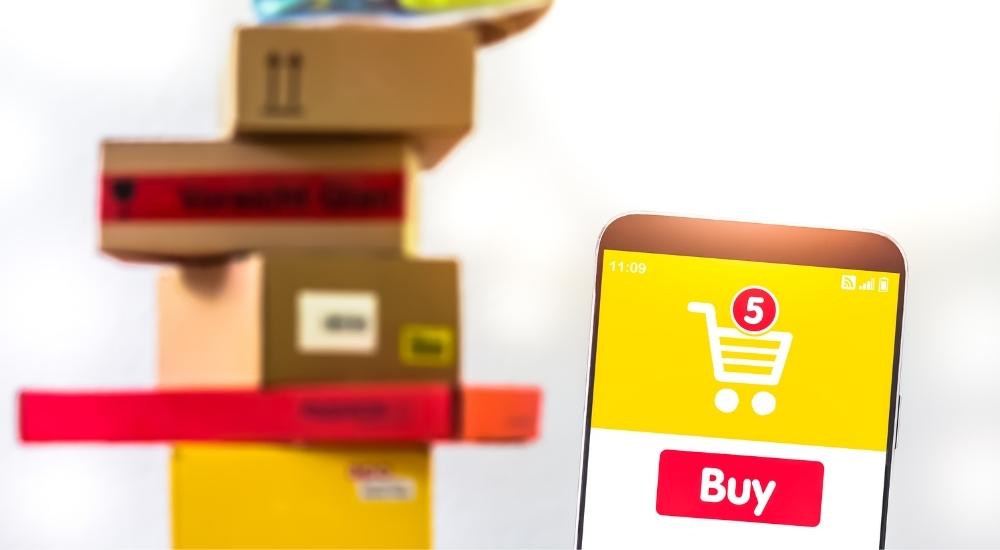 One of the most important things you can do to prepare for this era is to build a strong online presence. This means creating a website and doing everything you can to make it look professional and attractive. You should also aim to create content that is both informative and engaging, so potential customers will feel compelled to learn more about your product or service.
In addition, you should also consider setting up an e-commerce platform so you can easily sell your products and services online. This gives you greater flexibility in terms of pricing and delivery times, as well as additional marketing tools like email marketing and social media marketing campaigns.
Overall, there are plenty of opportunities available for businesses who are willing to jump on board the online shopping bandwagon – so don't wait any longer!
How To Start An Ecommerce Business Without Money: A Complete Guide
1. Have a solid business plan
Starting an online business is difficult. Starting an online business without money is even more difficult. That's why you need to prepare a comprehensive plan. Without a plan, you're likely to make many mistakes that will cost you time, money, and potential customers.
A business plan will outline your goals and strategies for achieving them, which should include:
Your overall strategy
Your target audience and their needs
Your product or service offerings
The resources you'll need to execute your plan
How you will measure success
Once you have a business plan, you need to develop your business development strategies. This will tell you how you will reach your target market and what marketing tactics are best suited for your product or service. Without all of these elements in place, it's almost impossible for your online business to thrive.
2. Choose a proper model for your eCommerce business
There are various business models that you can choose from when starting an eCommerce business without any money. However, the most important thing to remember is that you need to select the right one for your situation.
You should also take into account your goals, target audience, and what resources you'll need to get started, as well as how long it will take you to make money (and how much risk there is associated with this). Ultimately, the best way to determine which business model is right for you is by doing some research and testing out different options until you find one that works best for you.
Popular Models To Start An Ecommerce Business Without Money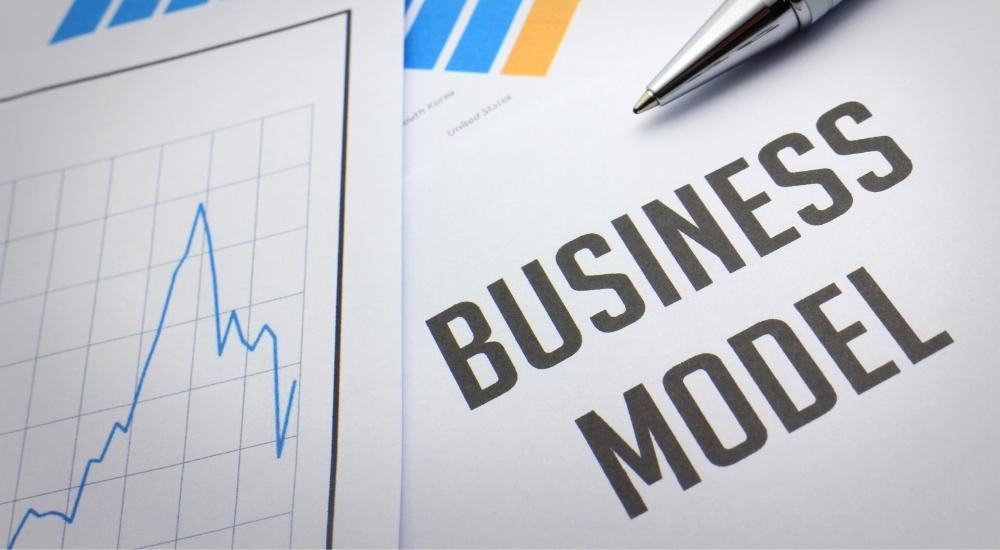 Dropshipping & Drop Servicing
Dropshipping is a popular business model for entrepreneurs looking to start a small business with no money. It's also one of the simplest eCommerce models you can use.
To dropship, all you need is an online store and a supplier. When an order is made, your eCommerce platform will forward the order information to your supplier. Your supplier then ships the product to the customer and charges you a commission based on the sale (usually around 30%).
The biggest benefits of dropshipping are that it's very easy to set up, you don't need any expensive software or hardware, and you can easily scale your business as you increase sales. Plus, since you're not responsible for shipping or taking care of customer service yourself, it can be a great way to focus on other parts of your business.
Besides dropshipping, more and more people are considering drop servicing to start their business without initial investment. Drop servicing is a business model where you, as the business owner, play as the middleman without your customers knowing about it. This means that you don't actually have any contact with your customers – you simply provide them with the service they need and then make sure that everything runs smoothly. This business model has been on the rise in recent years because it offers a lot of advantages over traditional businesses. You won't have to employ any staff or worry about overhead costs.
Print on demand is one of the most recommended ways to start an online business without financial investment. It's a great option if you want to produce a limited number of products quickly and without the need for a large inventory or lots of upfront capital.
To get started, you'll first need to create your print-on-demand product. This can be done in a variety of ways, but some common methods include:
Upload your design files onto an online platform
Use an automated printing service
Create a custom PDF order form and upload that onto your website
Once you've created your product, it's time to start selling them! You can do this through wholesale websites like eBay or Amazon, or you could try starting your own shop on eCommerce platforms like Shopify or Magento. There are also many print-on-demand services available that will help manage all the logistics for you.
There are a lot of ways to start an eCommerce business without money, but one of the simplest and easiest ways is to offer your services to other people. This can be done in a variety of ways, such as freelancing, running a virtual assistant or social media marketing firm, or providing handyman services.
Each of these businesses has its own advantages and disadvantages, so it's important to carefully consider which one is right for you before starting up. However, all of these businesses have one thing in common: they're all about putting your skills and talents to use for other people. So whether you're someone who's good at writing articles, managing social media accounts, or fixing things around the house – there's always room for you on the market.
You'll also need to create a good website and social media profile so that potential customers can find you easily. Once they've found you, it's important to provide high-quality customer service and keep up with trends in the industry so that you stay ahead of the curve.
Digital products offering
Digital products are something you can create and sell with just an Internet connection, making them a superb way to start an online business with no money.
There are many different types of digital products that you can sell, including e-books, e-courses, e-learning modules, white papers, and more. Basically, anything that you could create as a document or article in a traditional format (like PDFs or Word documents), you can now sell online as a digital product.
The great thing about digital products is that they can be sold in any market niche – from health and fitness to self-development and business advice. You simply need to find a market for your product and then develop a sales strategy that will work best for that market.
Digital products offer several advantages over traditional physical products: they're easy to ship and handle, they don't require any significant investment in terms of manufacturing or inventory, and you can easily track customer feedback. Plus, since digital products don't have any physical limitations, you can sell them worldwide without any restrictions.
So whether you're looking for a simple way to make money online or want to launch your own successful online business, selling digital products is a great option.
Crafted and handmade items selling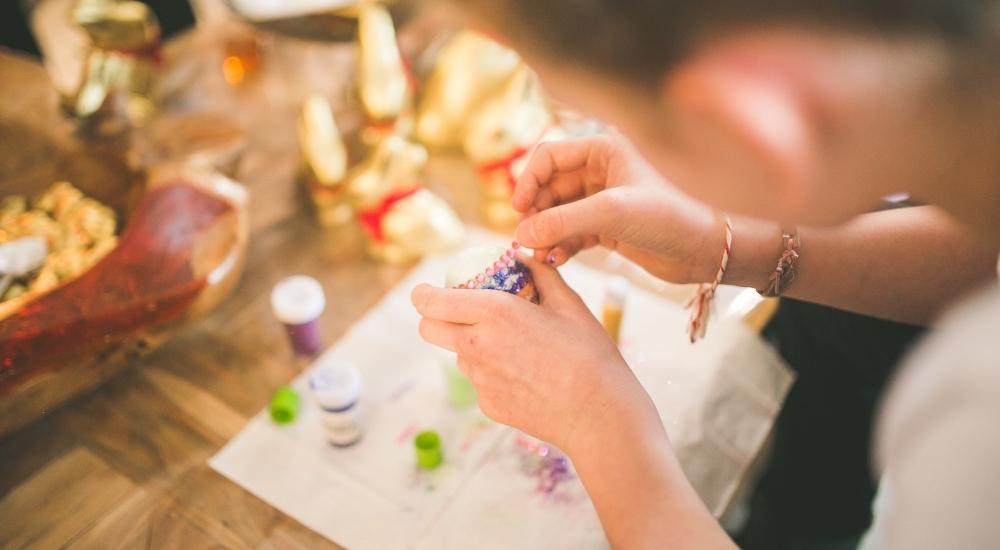 Handcrafted goods are a great way to start an online business without any money. Not only do they have high demand, but they also have a high return on investment.
When you sell handcrafted goods, you're not just selling something that someone else made; you're selling something that you've created yourself. This makes your product more special and exclusive, which is why it's likely to sell well.
To get started, find an interesting niche to focus on, and then start producing quality content about your products. You can also try out marketing your goods through social media platforms or online directories. Once you've built up a following, it's time to start pricing your products correctly and scaling up your operation.
3. Build a website to let your online business be known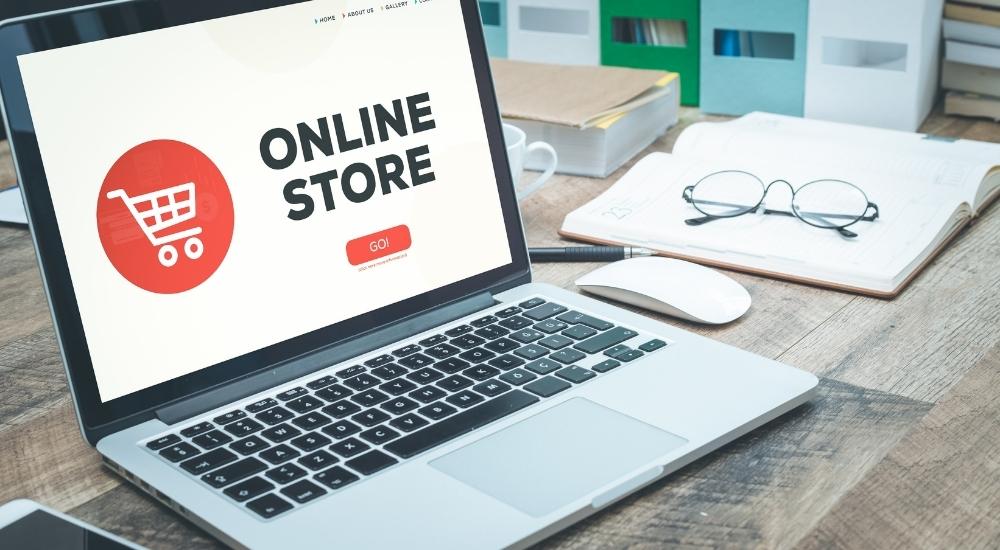 Building a website is a great way to let your business know that it's out there. No matter what your business model is, you need to have a website in order to be visible to potential customers.
There are a few reasons for this. First of all, a website makes it easy for people to find and contact you. It allows you to showcase your products and services in an organized and easily searchable format, making it easier for potential customers to find the information they're looking for. And lastly, having a website can help build trust and credibility with potential customers – which is especially important when selling online.
Below we would like to suggest several platforms you can take into consideration for your website development.
The Best Ecommerce Platforms To Start An Ecommerce Business Without Money
WordPress is a popular platform for website builders and online merchants. It's free to use, which makes it a great option for starting your own business without any upfront costs. Plus, WordPress is also used by many large companies and organizations, so you're likely to find support if you need it.
WooCommerce is one of the best platforms available for WordPress users. It's an eCommerce plugin that makes it easy to create, manage and sell your products online. It also has powerful features like automated shipping and custom product creation.
If you're looking to start an online business with little money upfront, then WordPress + WooCommerce is definitely the way to go!
Explore Tigren's WordPress web design and WooCommerce development services.
Magento is a popular eCommerce platform that offers a wide range of features and capabilities for online businesses of all sizes. It's also free to use, making it a great option for new business owners who don't want to spend a lot of money upfront.
One of the most important things to consider when choosing an eCommerce platform is pricing. Magento Open Source is one of the most affordable options out there, making it a great choice for small businesses that don't need too many bells and whistles or high-powered features. In addition, Magento has an extensive customer support system that can help you with any problems that you may encounter.
Overall, though, Magento is one of the best platforms available for starting your online business without spending money on start-up costs or fees.
Square is one of the best platforms to start an eCommerce business without any money. Not only does it accept and manage orders from social and mobile showrooms to stockrooms, but it also has a free plan that includes every feature you need to get started. You can also add features as you go along if you find that they're helpful in running your business. Square also offers a money-back satisfaction guarantee, so you can be sure that you're getting the best possible service.
Overall, Square is a great option for anyone looking to start an online business. It's simple to use, efficient and reliable, which makes it a perfect choice for those just starting out or those who want an easy way to expand their business.
Ecwid is a leading choice for small business merchants to easily set up a store and start selling fast. It allows merchants to set up an online store in just minutes, without any upfront costs or obligations. Now, Ecwid is providing four different plans: Free, Venture, Business, and Unlimited. The free plan is enough for most small businesses, while the paid plans offer more features and benefits.
This platform offers a variety of features that make it the perfect platform for small business owners. For example, a user-friendly interface, a wide variety of templates, inbuilt payment processing, etc.
4. Launch & promote your eCommerce business
From creating your own marketing campaigns to enlisting the help of direct to consumer marketing agencies, there are many different ways to promote an online business without spending any money. Here are some of the best options:
Social media marketing is one of the most effective ways to promote an online business without any money. When it comes to social media, the best way to start off is by building a healthy following on popular platforms like Facebook, Twitter, and Instagram. You can then use these platforms to share your website's content (and anything else that's relevant), as well as connect with potential customers. It's also important to create engaging posts that draw people in and keep them coming back for more.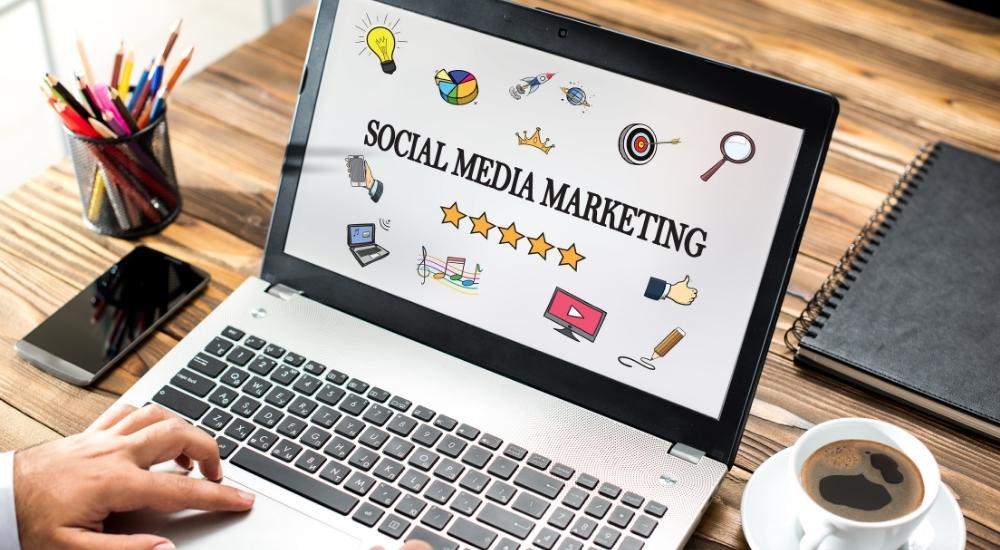 Search Engine Optimization (SEO) is an essential part of social media marketing; if you don't have it set up correctly, your posts will never reach the top of the search engine results pages. This is where skilled professionals come in who will help you improve your website's ranking and increase traffic to your site.
Email marketing is another powerful tool that can be used to reach out to potential customers and sell them your products or services. Sending personalized emails that contain relevant information and promo codes is a great way to increase engagement and conversion rates. Additionally, creating email campaigns that are timed perfectly with major holidays or events can really tap into the holiday season hype.
Directories are a great place for businesses of all sizes to list their contact information and digital assets free of charge. Not only do they help people find you quickly when they're looking for something specific, but they also provide valuable SEO benefits.
Frequently Asked Questions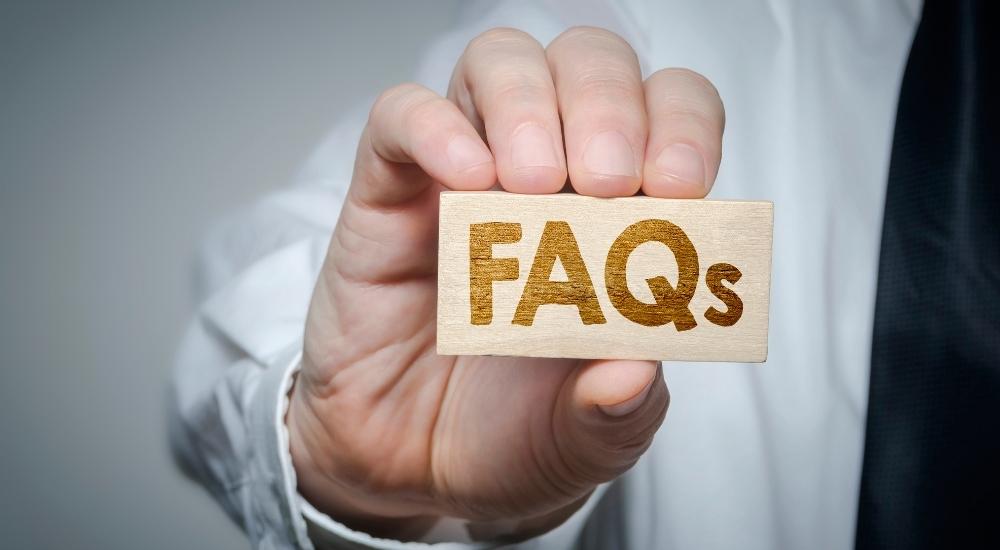 What is the easiest business model to start with no money?
From our perspectives, dropshipping might be one of the easiest ways to start an eCommerce business without money, because you only pay for inventory when a customer buys it. This means that you don't need any initial capital to get started, and you can start selling products online immediately.
To drop ship, you first need to find a product that people are interested in buying. Next, find an online store that sells the same product as yours and sell the product directly to your customers through your own website or store. When someone buys your product from your store, you will then ship the product directly to them.
This model is extremely popular because it's very easy to set up and manage. You don't need any specialized knowledge or skills to get started, and there's no need for expensive marketing campaigns or advertising. All you need is a good product and some patience – which is something that everyone has in abundance!
What are the top 10 online business ideas to start without money?
You simply need to find a niche that you're passionate about and offer your services to the world. Here are some of the most prevalent online business ideas that can help you get started:
Become a virtual assistant
Organize online courses
Build a quality blog
Do translations
Be a content writer

Sell photographs

Provide online coaching
Offer data entry service
Sell handmade items
Provide sitting services
Once you have your business idea settled in your mind, it's time to figure out what you need to start your business, determine your business goals, figure out who your target market is, create a marketing plan and budgeting guidelines, and get started.
How to start a retail business with no money?
If you're looking to start a retail business with no money, then you'll first need to identify your niche. This can be done by researching what people in your area are buying and exploring the trends that are emerging. After having a good understanding of what people want, it's time to write a business plan. This will help you figure out how much money you'll need to invest in order to start your business and establish relationships with vendors and suppliers.
Next, you should register your business and build an online store on a free eCommerce platform like WooCommerce, Magento Open Source, Ecwid, or Square. Once your business is up and running, it's time to market it effectively. You can do this through social media campaigns, email marketing, directory listing, and word-of-mouth recommendation. Finally, keep an eye on the competition so that you can stay ahead of the curve and ensure that your customers always have the best experience possible.
Wrapping Up
There will be no shortage of eCommerce opportunities in the next decade. The ones that have a solid business model and are in good shape can easily take off. The way you manage your e-business should become more important than ever before to ensure it becomes a success.
Our listed steps can be used to start an eCommerce business if you don't have enough money to invest in the first stage. To begin with, you should prepare a detailed business plan and work on it for at least six months. In addition, choose a model that can make use of your strengths and start filling orders as soon as possible.
However, it is also important to keep in mind that not every business model can work well in the long run. Thus, you must use your judgment and analyze the situation carefully before launching a new venture.