Images, especially in Ecommerce, are undeniably powerful. Customers' first impression of an online store is the photographs of its products. A 360-degree product viewer and product page videos can also help you exhibit your products in a fresh way that genuinely interacts with customers. We'll go over Magento 2 360 Product View Extension list in 2023 for increasing engagement and conversion rates for every business in this post.
Top 10 Best 360 ° Product View Extensions For Magento 2 

Magetop's Magento 360 Image module makes it simple to add a dynamic, adjustable 360-degree image rotation to your Magento site. You can replace the product's featured image with a gorgeous image rotation by adding a set of ideas to the product's gallery.
It's responsive, touch-enabled, and simple to operate. 360° photography displays different elements of your store items so that customers may get a clear picture and make a rapid purchasing decision.
Features:
Auto-spin.
On startup, enable 360° one-turn.
Configure the 'Play' button's function and 360° container image.
Zoom in and out button.
Lightbox and Full-screen mode.
Price:
Open Source: $69
Commerce: +$119
Installation: +$50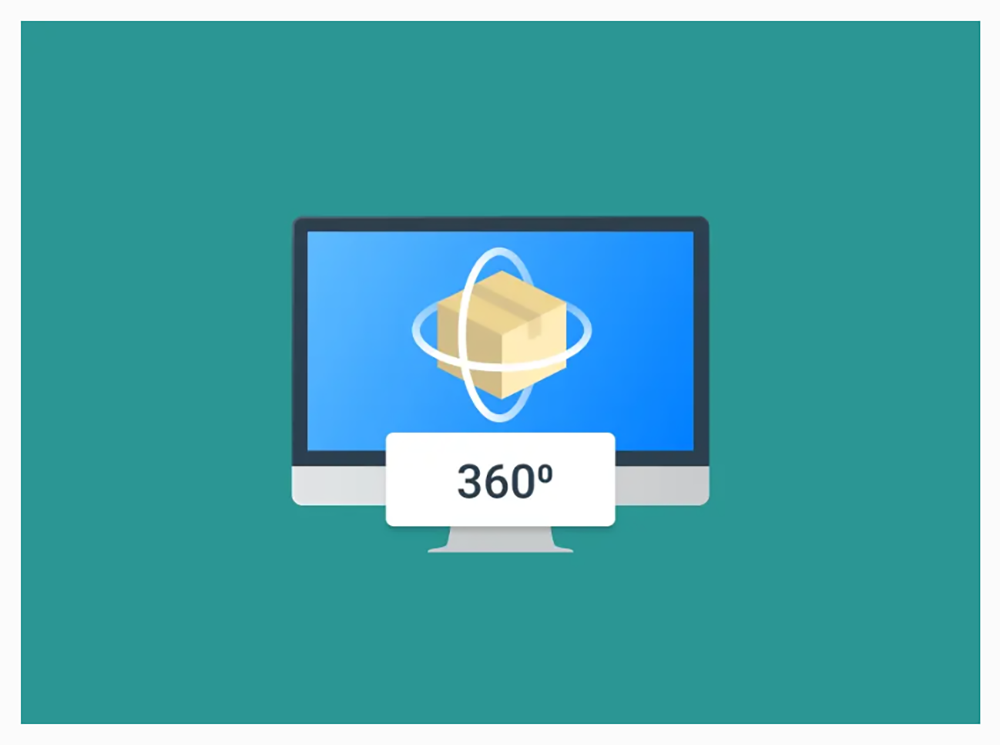 Amasty's Magento 360 product viewer helps you increase sales while lowering the number of returned items. This addition enhances your store's aesthetic by providing a superb display of the product's profile from every aspect. Furthermore, the extension was created with SEO in mind, and it will reveal the beauty of your products.
Features:
Create a different 360-degree view for each product on your website.

Customize the product's width and height.
Adjustable animation effects and speed parameters.
Import the 360 icons as a CSV file that is fully mobile responsive.
Price: Revising demand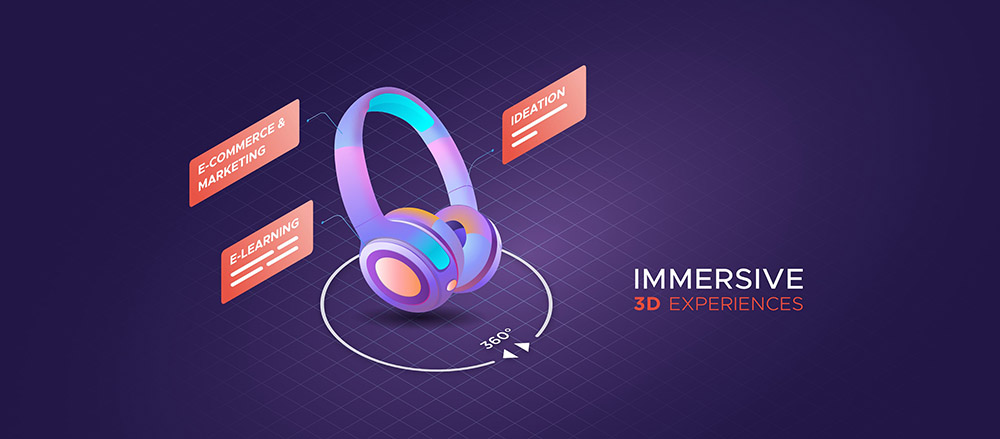 WebRotate 360 Product Viewer for Magento is a free extension that you can integrate into your Magento 2 store. It uses the top 360 and 3D product viewing engine for the best experience. Plus, it works perfectly well with responsive themes.
Features:
Dynamic 360-degree product spins or multi-row 3D product views.
Implementation of the "best of breed" 360 & 3D product viewing engine.
Personalize viewer skins, track analytics (M2), or use advanced APIs (M2) or CSS to customize further.
Seamless integration into the native product gallery (M2).
The 'Master' configuration allows for efficiently deploying a large number of 360 product views.
No recurring charges.
Price:
Basic: FREE
Pro: $399
Enterprise: $599

Elners' Magneto 2 360 Degree Extension allows a complete exhibition of the product's profile from all angles. This is the most effective technological adjustment you can make to your web store to encourage customers to buy more items.
Features:
Straightforward setting and management.
360-degree product image rotates.
Click and drag to zoom in and out.
Support unlimited photos.

Auto-rotate CSS styles are supported to update the design.
Price:
Open Source: $45
Commerce: $145

Webkul's Product 360 View for Magento 2 Extension allows customers to see all sides of a product. This module offers a value-added feature to your store that draws users' attention to online products. It allows shoppers to see things in a more enticing and wonderful light.
Features:
Easy 360-degree rotating view.
Separate 360-degree views for each product.
Adjustable frame time and thumbnail images.
Price:
Open Source: $99
Commerce: $138.60

MageAnts' Magento 2 360 Product View extension allows store owners to present a 360-degree view of product photos. Compared to sellers that only supply a 2-dimensional image of the goods, you may sell more products with 360-degree images. Customers will get a more comprehensive perspective of your goods, and you will be able to ensure maximum customer satisfaction.
Features:
Display 360-degree product images.
Customize the height and width of the 360-degree spin view.
Control the speed and animation effects of the displayed products.
Import the 360 photographs via CSV file.
Responsive for diverse devices.
Price:
Open Source: $49
Commerce: $149
Price: FREE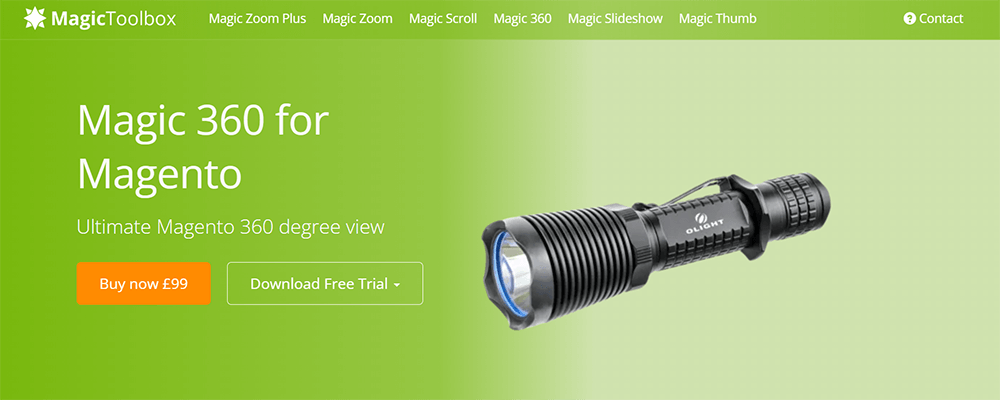 This extension spins a succession of photos in a 360-degree circle. To see the complete product in real life, turn it left and right. It can also rotate pictures up and down to allow users to see beneath and above a product. Magic 360 will automatically resize and optimize images. Then they're cached to help your Magento website download faster. Users with slow connections will be pleasantly surprised, and lazy loading can speed things up further.
Features:
Compatible with both M1 and M2. Auto-update when new Magento versions are released.
Improve the page load speed.
Optimize for best SEO performance.
Out-of-the-box and consistent responsiveness across devices.
Trademark your photos.
Price:
1 site: £99
5 sites: £349
10 sites: £599
Unlimited: £1199

3D product view for Magento 2 plugin by Milople enables store owners to display their products in 3D. Customers will be able to see your items from all sides. This plugin will aid in the enhancement of your store.
Features:
Simple 3D image configuration.
Ultra-modern 3D visualisation.
Interactive product views from all angles.
Compatible with configurable products.
Detect the 3D image from the zip file automatically.
Preview of 3D product photos from M2 product gallery.
Smooth 360-degree view of products.
Price:
Open Source: $149
Commerce: $299

Ecommerce businesses can effortlessly present their products from a 360-degree viewing perspective with the help of this extension. Customers can view the product's 360-degree angles on the product detail page.
Features:
Each product has its own 360 view.
Adjust the 360 view's height and width.
Price: FREE

The Magento 2 Product 360 View extension by Scommerce Mage offers the ability to view 360-degree product images in your Magento 2 store. Customers will now be able to interact with the goods more effectively thanks to rotating visuals. The extension also includes a navigation menu for the images, providing clients complete control over their experience.
Features:
360view product images.
Zoomable 360view images.
Autoplay and reverse auto-play.
Customizable 360 image button.
Simple to set up and maintain.
Price:
Open Source: £124.99
Commerce: £224.99
Why 360 Product View For Magento 2?
1. Increase Visitor Engagement
Many shoppers want to see something that sticks out and grabs their attention when purchasing online. A 360 product viewer movie, which uses photorealistic 3D models to present your goods from every perspective, is a simple way to accomplish this.
2. Demonstrate Your Products Effectively
Demonstrate your product's look with a video on your product pages. You can highlight elements in your videos that appeal to potential buyers. Thus, you'll be able to drive more sales through efficient demos.
3. Present Data In A More Digestible Style
You may deliver information in a purely visual manner that is instantly grasped and digested with the help of captivating product page films featuring in-depth 3D photos with a 360-degree product viewer. If you can show your items in an excellent video style, people are more likely to understand and share them.
4. Reduce Shoppers' Doubts
Consumers are more likely to complete purchases when product page videos provide in-depth product views that highlight features and functionality. They'll be able to view how the product looks without touching it, which will help dispel any doubts that limited product photographs may otherwise cause.
5. Reduce Product Returns
Shoppers will better view how things look and feel by employing a product page video, virtual photography, and a 360 product viewer. This lets them know what they're getting before making a final decision. As a result of the lower returns, you'll be able to realize an even more significant ROI with product videos.
6. Allow To Use Videos Outside of Product Pages
You may make explanatory movies using your 360-degree product viewer and upload them to YouTube. Besides, using short animated GIFs and video embeds in emails are other practical approaches. A 360 product view video can be the key to interacting with these users on social media if you want to promote social media engagement.
Conclusion
You may significantly increase the performance of your product pages by adding a 360-degree product viewer and brief movies to your eCommerce website. You'll be able to do things like:
Boost engagement
Remove any uncertainties from the purchasing process.
Educate shoppers without depending on a few essential photographs and a long text explanation.
We hope this post has helped you decide which Magento Extensions are appropriate for your Magento store.
And if you need assistance with any Magento-related concerns, Tigren is a reputable Magento development business. Since 2012, we've had substantial Magento e-commerce experience and have worked with customers worldwide.
High quality, precision, fair pricing, and a fast lead time are Tigren's top priorities. We are eager to take on challenging tasks, such as complex integration or partial site creation, and the team will ensure your site functions well. Contact us if you have any questions.
Read More:
Top Product Page Examples That Inspire You In 2022
7 Steps to Add Quantity Increment Buttons In Magento 2
How To Add Sale Price for Products In Magento 2? (5 Minutes)