Magento is an open-source e-commerce platform with PHP built-in. It has become the leading solution to build online stores, used by many famous brands to promote their products. When it comes to Magento development, you may consider Magento PWA and Magento Website. Which solution should be in your Magento development plan? Is Magento PWA a lot better? This article covers a thorough comparison of the Magento PWA vs Magento Website. Let's explore to pick the best solution.
Fundamental Criteria When Comparing Magento PWA Vs Magento Website
Design
Magento Website
A Magento website will bring a responsive design to your E-commerce store. If you want to explore more engaging themes, you can integrate your site with third-party extensions. There are lots of Magento extension providers with competitive prices.
Magento PWA
Magento PWA enhances a highly interactive design for your website. The interface is more mobile-friendly compared to the Magento site without PWA. It allows core design elements to bring your website a pleasant presentation.
Cost
Magento Website
You can download and install the Magento Open Source Edition without any cost. However, you need to pay additional web development, hosting, and maintenance costs. If you choose Magento Commerce, the cost depends on your store revenue, but the fee starts from $22,000 a year.
Magento PWA
The initial cost to develop PWA in Magento is higher than a standard Magento website. It starts from $1,000 to $50,000 or even more based on the Magento PWA solutions you choose. Magento PWA extensions, Magento PWA Studio tool, Magento PWA Themes, and custom PWA development are the available solutions. Each solution will cost you a different budget.
Feature
Magento Website
A Magento website has general Magento features:
Catalog Browsing
Product Browsing
Checkout, Payment, and Shipping
Customer Accounts
Order Management
Analytics and Reporting
Marketing, Promotions and
Conversion Tools
Magento PWA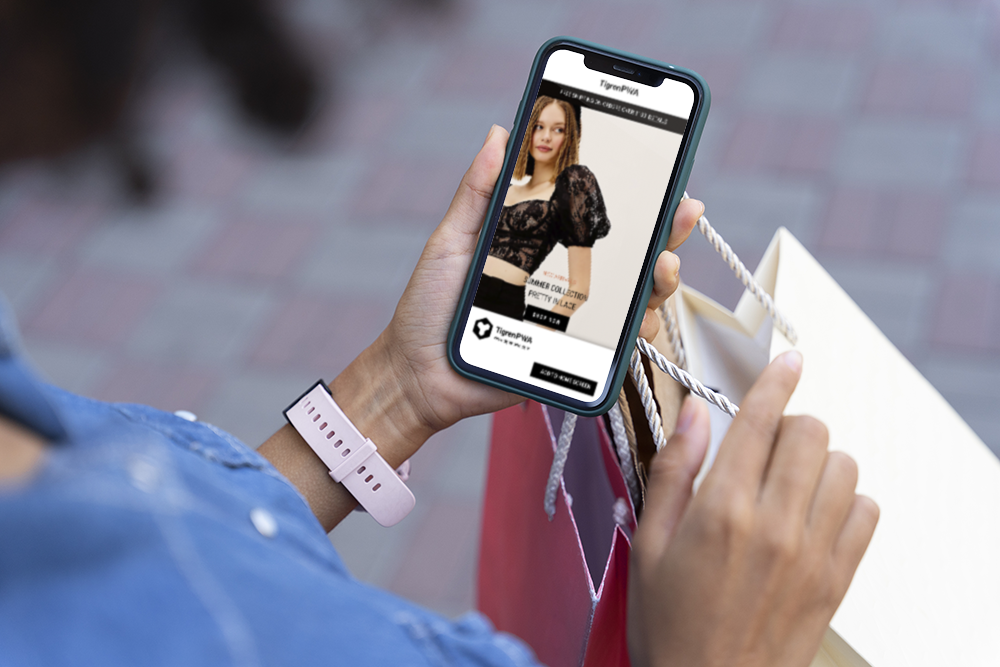 A website with Magento PWA technology will have both standard Magento features and rich PWA built-in functions. More exciting features include:
Lightning Loading Speed
Push Notifications
Offline Mode
App-like Performance
Add To Home Screen
Read More: Magento PWA And Magento Website Features Comparison
Thorough Comparison Between Magento PWA Vs Magento Website
Installation
Magento Website
It is easy to install Magento Open Source. After checking Magento 2 system requirements, you can download and set up the latest version.
Then you can change the appearance of your Magento site by installing a Magento theme. Choosing a theme matching your brand identity is at ease and time-saving.
Magento PWA
Magento PWA development requires a more complex installation. For instance, if you want to integrate a PWA extension to the Magento site, you need to create a separate API. This step enables a proper connection between the PWA storefront and the extension in the backend.
The process demands a qualified development team with tech-savvy. And there are not many professional Magento PWA developers, so choosing the prestigious one requires more research.
Technology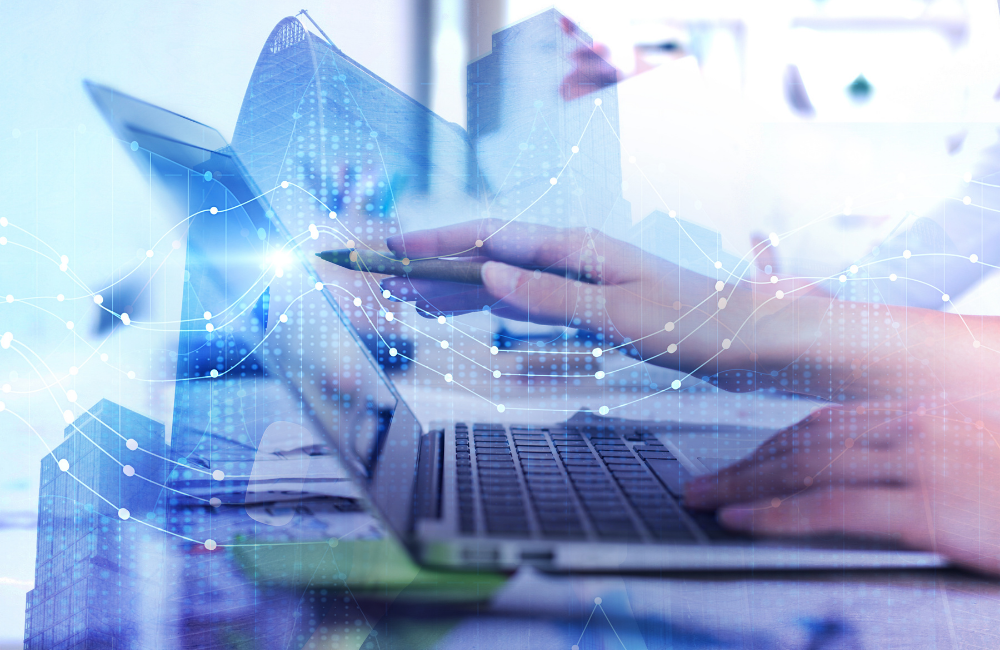 Magento Website
Magento uses PHP scripting language. It uses different frameworks such as Zend Framework 1, Zend Framework 2, Symfony, etc., to deliver various features for your E-commerce site.
Magento PWA
A Progress Web Application works on HTML, CSS, and JavaScript. It provides a reliable, fast, and like-app performance for your online store. This technology also enhances the mobile-first approach and brings a better experience for users.
Functionality
Magento Website
A Magento website allows simple navigation for customers to explore various products and services. Users can access the store and interact easily on the page. Color filter, prices, add to wishlist, and multi-language are also available. On the whole, the combination brings a convenient experience for online shoppers.
Magento PWA
Besides Magento standard functionalities, Magento PWA enables various engaging features. Some agencies can deliver many rich attributes such as One-step checkout, Improved layered navigation, Shop by brand, Banner manager, Product labels, and Live chat.
In this aspect, Magento PWA has more diverse functions compared to Magento websites. Therefore, it can fulfill customers' expectations of more smooth and engaging performance.
Speed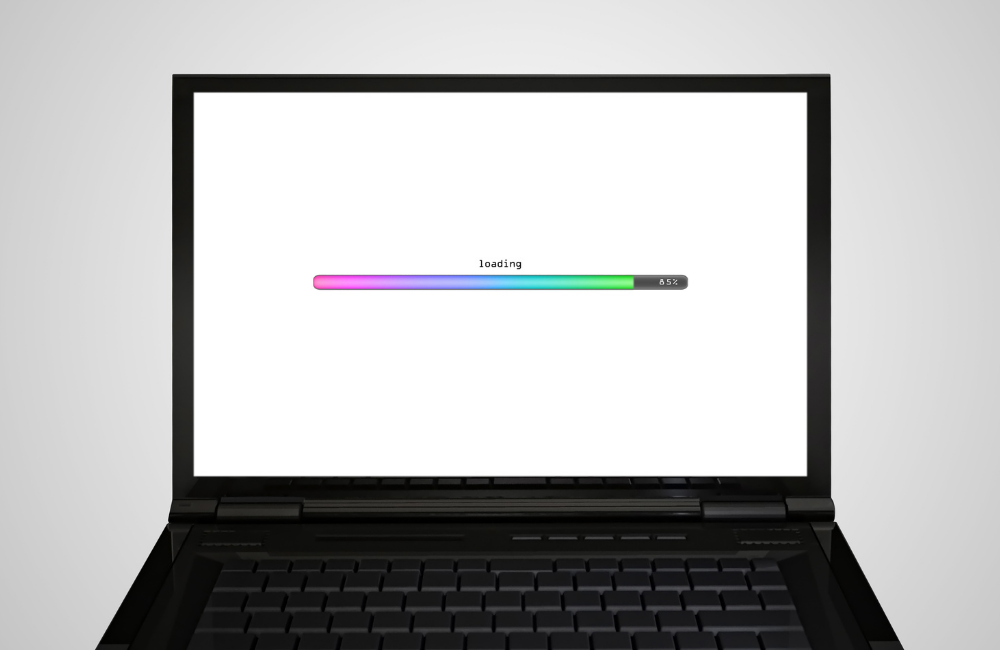 Magento Website
In general, the speed of Magento websites is standard. But there may be problems when you have many products on your website. You can face cache and performance issues, leading to a slow process and affecting your online store.
Magento PWA
When integrating your Magento site with PWA technology, you can be confident of lightning speed. This solution enables the speed load within seconds. It can help you reduce the bounce rate since customers will be happier with the ultra-fast speed. As mentioned, this is extremely helpful for stores with hundreds (even thousands) of products.
SEO Friendliness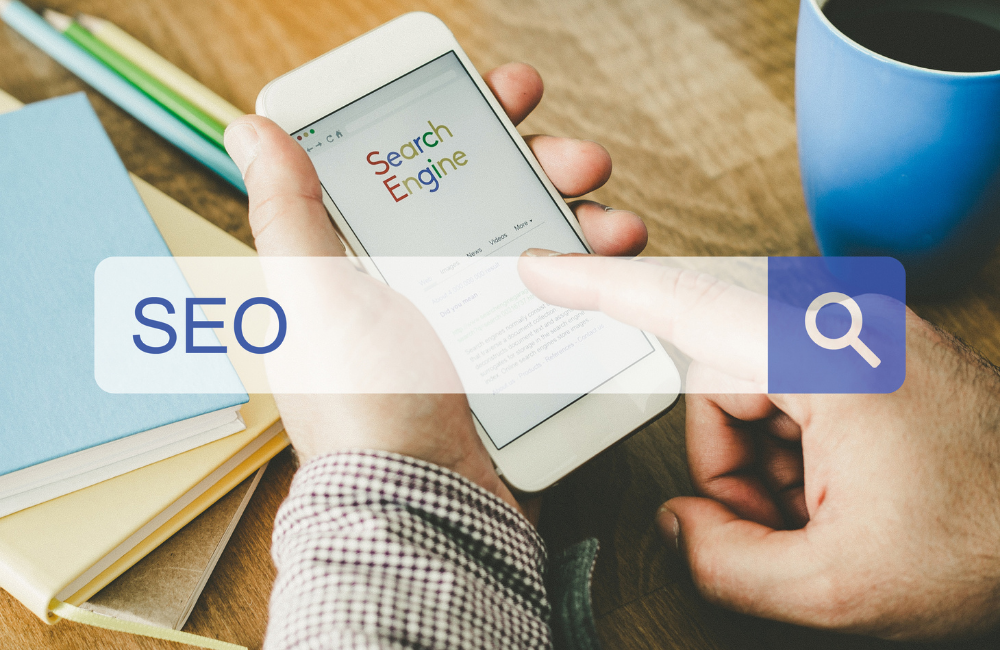 Magento Website
Magento 2 is equipped with many features to enhance SEO. Thanks to frequent updates, optimization of content, category, and navigation links, Magento websites are friendly to SEO.
However, you still need to improve the speed, design, and significant features to rank your site higher in search engines. Magento sites usually need third-party plugins for this task.
Moreover, ensuring smooth performance on mobiles is also crucial to optimizing SEO. Yet, while it has been improved, regular Magento sites aren't yet optimized for top performance on mobiles.
Magento PWA
Magento PWA is more efficient in optimizing SEO rankings than standard Magento websites. With advanced technology, your online store can deliver a flawless performance, which helps you win at SEO.
Not only that, but Magento PWA also enables push notifications and offline mode. These features work efficiently to help you stay engaged with customers even with a poor Internet connection.
In addition, PWA is favorable to Google in SEO since it utilizes the mobile-first approach. With the remarkable growth of mobile users in online shopping, PWA can earn you significant advantages regarding mobile-friendly focus.
Development Time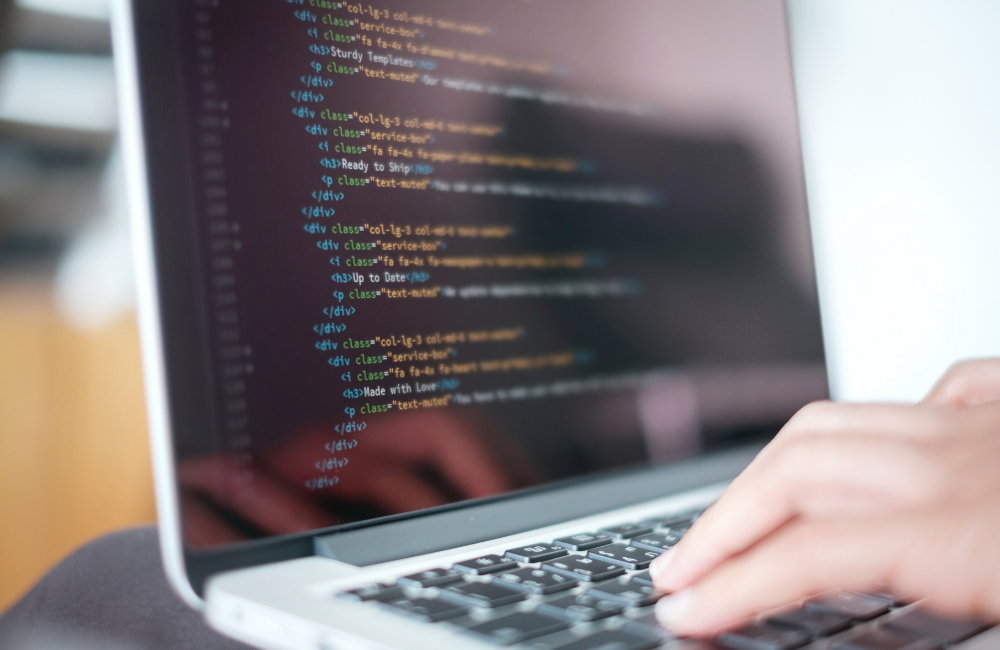 Magento Website
It is easy to set up Magento Open Source. As mentioned, the entire process can take you about 2 weeks, including the time to find and configure extensions. It does not require highly professional knowledge, and you are good to go.
Magento PWA
The time to deliver Magento PWA development requires several weeks to months. There are many elements you need to consider. And different solutions also demand different timelines.
To illustrate, working with Magento PWA extensions is easy and less time-consuming. But the features are limited. Or, if you choose a ready-made Magento PWA theme, you can have more features included, but you need to contact and discuss it with the theme developer. This process may take a few weeks.
Choosing custom PWA development is the most expensive and time-consuming solution. Not only do you have to list your requirements, but the developer also needs to create APIs to meet your demand. These tasks make developing a Magento PWA more time-consuming than a Magento website.
The Answer
To sum up, Magento PWA and Magento Website has both pros and cons. If you demand a standard site with a limited budget, developing a Magento store is practical. However, with more benefits of the PWA technology, choosing Magento PWA is strongly suggested.
Magento PWA is off the top, especially when you want to promote your E-commerce business. Your site will have both functions of a web and interactive like-app performance.
And when it comes to Magento PWA development, a ready-made theme is favorable with great features and an appropriate budget. However, not many Magento PWA firms can offer you an economical yet efficient solution. Let's explore the best Magento PWA theme and template available: TigrenPWA.
TigrenPWA: The Best Solution
Tigren has extensive experience in E-commerce development. And we are proud of our success in delivering high-quality Magento 2 PWA development services. Our ready-made PWA Magento theme – TigrenPWA will surely meet your demand for a smooth and high-functional online store.
Appealing PWA Storefront
Our ready-made themes promote critical design principles: simplicity, consistency, readability, mobile-friendliness, and easy navigation. It presents an aesthetic interface for your online store, whether your business is in the fashion, household, or electronics industry.
You can customize minor elements, including colors, fonts, banners, and logos, to match your brand identity. If you desire a unique design, our development team is well-skilled to nail it, too. We ensure your brand will stand out in the competitive E-commerce market with an engaging interface.
Cost-efficient Solution
Many Magento PWA companies require at least $10,000 to $50,000 or even more for Magento PWA service. Any minor adjustment also demands an additional fee. With TigrenPWA, the cost is highly efficient at $399-799. There is also a free version for those who want to experience with the theme first.
We will help integrate your Magento site with the PWA technology effectively. If you want to build a brand new Magento PWA site, we will ensure a reasonable fee depending on your requirements.
Strong Features
TigrenPWA brings you standard features of a Magento site.
Catalog Browsing
Product Browsing
Checkout, Payment, and Shipping
Customer Accounts
Order Management
Analytics and Reporting
Marketing, Promotions and
Conversion Tools
Our Magento PWA theme includes all PWA features to improve the performance of your website.
App-like experience
Offline mode
Background sync
Push notifications
Ultra-fast speed
Automated updates
Cross-platform
Low data usage
Secure Independence
Along with these practical elements, we also offer a great package of built-in features:
Improved layered navigation
Banner Manager
Shop by brand
Product labels
Live chat
Instagram Feed
Google Tag Manager and Analytics
Great Support
If you choose our TigrenPWA, you will enjoy three months of free support after the theme installation. We offer a more generous support package with custom PWA development, from 3 to 6 months.
Not only do we follow the timeline strictly, but we also ensure consistent assistance in and after-sales process. Feel free to contact us whenever you have a problem.
Final Thoughts
Now that you have had a depth view of the Magento PWA vs Magento website, you probably have your own answer. But here is our suggestion, Magento PWA is no doubt to exceed Magento websites. It gives you all the required features for a highly responsive online store.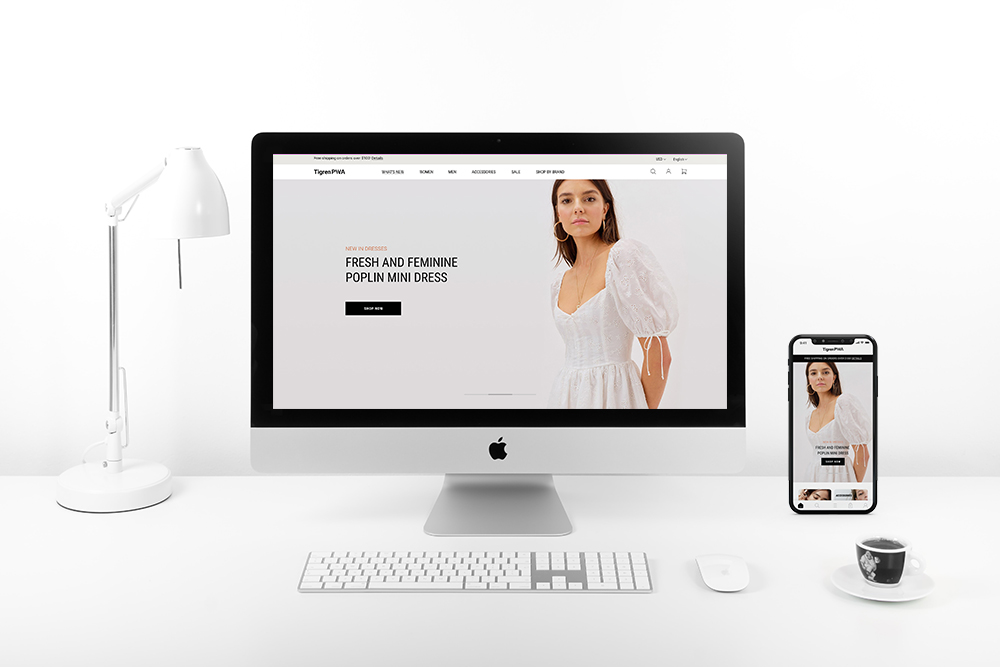 And our ready-made Magento 2 PWA theme, TigrenPWA, can equip your website entirely with an attractive design and full PWA functions at a reasonable cost.
Our TigrenPWA solution will cover all you look for from a Magento site with the leading PWA technology. Contact us now to transform your site with this robust Magento PWA development. Let us contribute to your business success with this superb solution.