Many E-commerce platforms have swiftly innovated to accommodate the growing demand for online business. Magento and Prestashop are two examples. However, many merchants still have many questions about which one performs better. Let this article help you clear any inquiry about Magento vs Prestashop.
An Overview Of Magento And Prestashop
Magento and Prestashop are both used for building E-commerce stores. However, they are written in different languages and have distinctive characteristics.

Definition
Magento is an open-source platform that helps merchants create online stores using PHP and different frameworks. The program was designed in 2008 by a private US firm with the help of volunteers and open-source software developers.
From Magento 1 to Magento 2, the platform has progressed with innovative improvements to eliminate poor features and optimize the operation of E-commerce websites. The latest version of Magento is 2.4.1-p1, published on February 9, 2021.
Statistics
Magento has two versions: Magento Open Source and Magento Commerce. Magento Open Source is an excellent solution for small and medium companies with minimum budgets. On the other hand, Magento Commerce is favored by large enterprises because it can provide more premium features.
According to BuiltWith, more than 250,000 active websites are using Magento. Most Magento users are in the US, UK, Netherlands, Germany, etc. Magento currently powers 0.8% of all websites on the internet as the nine most popular content management systems (CMS) in the world.
Pros and cons
Magento is a powerful platform with lots of advanced features that are helpful for businesses. You can easily find Magento extensions from famous third-party services. Apart from that, Magento enriches the site performance with friendly SEO, well-structured architecture, fast speed, and dynamic scalability.
There are also notable downsides of Magento that merchants need to consider. They are complex updates, thick layers of folders to hold files, and tech-savvy requirements. But overall, Magento is a flexible and secured platform for E-commerce merchants.

Definition
Prestashop is a robust e-commerce website builder written in PHP and uses a monolith framework. It was created in 2005 and initially named phpOpenStore. From version 0.9 to the latest version, 1.7.8.6, Prestashop has equipped innovative features for websites.
Statistics
PrestaShop is used by over 294,000 businesses worldwide and is available in 60 languages. The top countries for Prestashop stores are the US, France, Spain, Poland, and Italy. It accounts for 0.6% of all websites on the internet, listed in the top 10 most popular CMS in the world.
Pros and cons
Prestashop is a user-friendly, flexible, and highly customizable e-commerce platform. The setup is quick to launch, and there are fascinating features for online stores. With Prestashop, merchants can access more than 900 native functionalities, 4800 modules, and 2750 themes.
However, the primary disadvantage of Prestashop is scalability. When uploading from 1000+ products, the performance becomes slow. In addition, there is negative feedback about updates and configuration.
A Comprehensive Comparison Between Magento Vs Prestashop
Ease of use
Magento
Magento has multiple tech verticals: frontend, backend, and interconnectivity between them. The Store Admin function can help beginners understand the system with a simple interface. You can also use a variety of tools to manage everyday tasks.
However, it is necessary to have some technical understanding when developing or updating, particularly for Magento Commerce. And with Magento, one-click installation is not available. You should engage a qualified staff if you have no experience with development.
Prestashop
Prestashop is a user-friendly e-commerce platform. For beginners and intermediate online store operators, this is a good option. Merchants can easily manage catalogs and adjust prices as well as other elements.
Prestashop allows one-click installation. As a result, beginners with less tech-savvy can also try out essential functions when setting up an online store.
Price
Magento
Magento has two editions: Magento Open Source and Magento Commerce. The Open Source edition is free to download. However, to run an e-commerce site, you have to invest money in plugin installation, hosting, and maintenance. It costs around $3000 – $5000 for a basic Magento website.
Magento Commerce is a great option for enterprises with more significant demand despite the higher cost. The Magento Commerce requires from $22,000 to $40,000 (for the Commerce Cloud version), but it can equip a site with smooth operation and allow large uploads to 100,000+ products.
Prestashop
Prestashop is free to download and use to run an online store. However, you need to pay for the site operation. The fees include design, hosting, domain, and plugin integration.
The cheapest hosting option can be just a few dollars. But it is advisable to choose a dedicated hosting site that may cost at least $100. It will help your site perform more stably.
And there is Prestashop Addons – the marketplace that offers over 4,000 modules and themes to help merchants customize their online stores. The price varies depending on your demand and categories. Other integrations such as payments, shipping, and other plugins can add to the budget.
So overall, running a website via Prestashop takes from $2,000 with basic functionality.
Design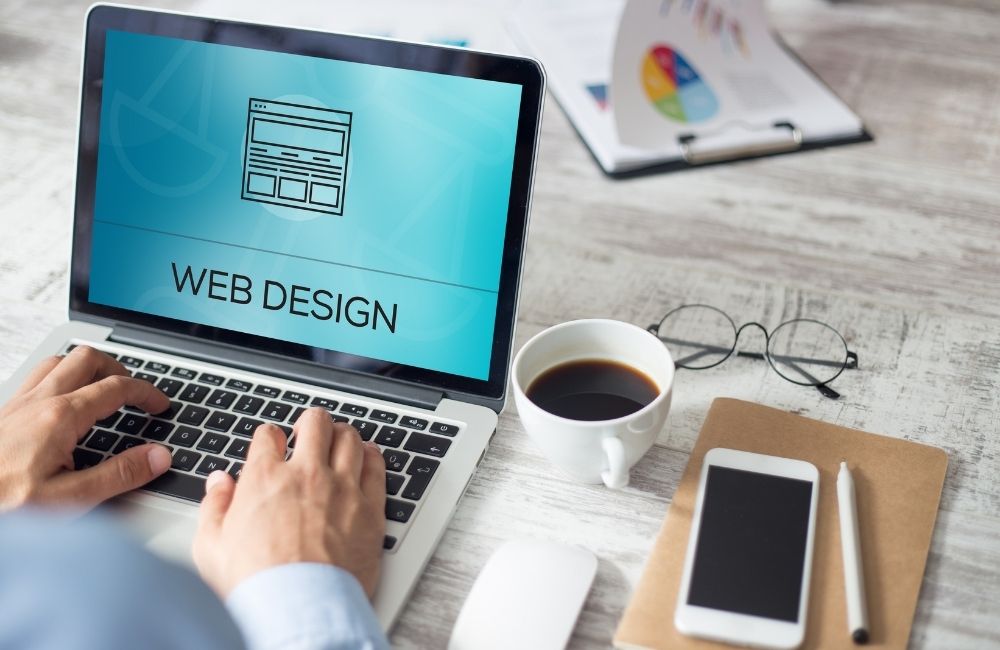 Magento
The design really matters since it represents your brand identity. With Magento, you can find two design themes: Luma as a demonstration theme and Blank as a basis for custom theme creation. There are about 11 templates in the Magento marketplace for the edition Open Source.
It is recommended to find dynamic templates from third-party developers. Some are free, but on average, you can find themes for around $50 – $200. But with expensive themes, there are more advanced extensions.
Prestashop
The marketplace of Prestashop is Prestashop Addons. You can find over 2,000 templates to apply for your e-commerce store. The choice of pre-made themes is more varied compared to Magento. However, the price range is higher, from $90 to $300.
You shall also pay for every minor modification. Particularly, you need to buy a premium template builder and build your store without working on any code.
And it costs more money if you want to customize your e-commerce website. One notable downside is that Prestashop is not ideal for scalability.
Extension
Magento
Magento allows merchants to improve the site performance with over 5,000 extensions. And the platform has frequent updates to ensure smooth operation and meet current market needs.
You can find many modules, including reports, payment, social media, and other third-party extensions.
In particular, over 1,500 themes fall into the content & customization category. The rest serves other purposes such as sales, security, shipment, site optimization, etc.
Prestashop
Prestashop offers over 4,000 extensions for online stores. Besides category optimization, the plugins of Prestashop also work to increase traffic, conversion rate, and customer relation.
Merchants can find many free extensions purposing payment, translation, and social media. Other charged plugins cost from $100 to $5,000.
E-commerce Features
Magento
Magento is an innovative solution for e-commerce stores with lots of built-in features. Not only can merchants quickly generate reports and analyses, but there are also many dynamic features to manage store performance on both desktops and mobiles properly.
No doubt that the Commerce Edition offers more robust functions than the Open Source one, but you make up for that with third-part extensions. Overall, Magento is a comprehensive solution for online stores with basic and advanced features.
Highlighted functionalities of Magento:
Catalog management
Order management
Product browsing
Analytics & reporting
Search engine optimization
Advertising and marketing
Payment & shipping
Customer accounts
Prestashop
As an open-source platform, Prestashop enables great features for e-commerce websites. However, you still need to integrate advanced functions on a larger scale. The price range is from $60 – $100, which is competitive in the module market. Key built-in features of Prestashop are:
Activity dashboard
Catalog
Customer accounts
Email marketing
Design management
Inventory management
Shopping cart
Oder management
Payment & shipping
Security
Magento
Advanced security capabilities are also an excellent point of Magento. The platform has frequent checks and updates to enhance security for administrators.
Apart from that, Magento can prevent bots or unauthorized people. It establishes a security hub to continuously provide users with security information, patches, quick measures, and support when needed.
Overall, this platform helps businesses minimize potential risks from system data and regulated transactions on the system.
Prestashop
Prestashop handles a secure connection required to manage online purchases and comply with PCI.
It establishes secure privacy permissions for users, has password restrictions, and blocks them after repeated recovery attempts. Prestashop also encrypts cookies and passwords.
Merchants can monitor the spam and manage it with excellent security. But Prestashop starts as a ready-to-go platform, there are some situations in which the store might be copied by someone else.
Search Engine Optimization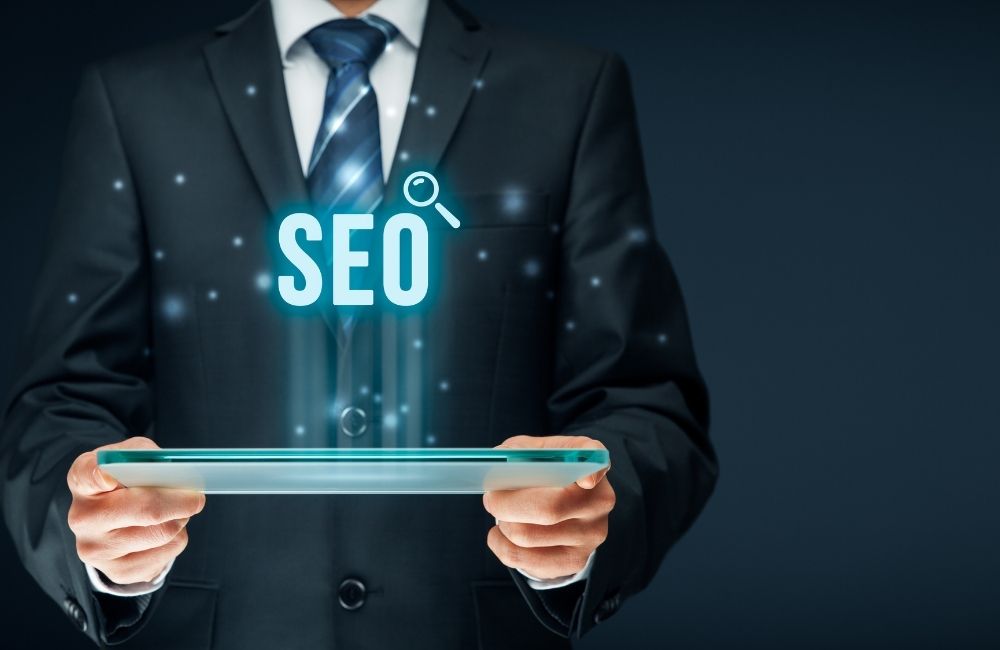 Magento
Magento has great features for SEO, like txt files, sitemaps (XML and HTML), and many ways to redirect the page. Apart from that, Magento always updates the latest SEO ranking factors (speed, mobile-friendliness, responsiveness, etc.).
It offers great URL structure and options for optimizing important meta tags for SEO. Magento also provides analytics functionality to track web visitors. Lots of merchants favor this prominent feature of Magento.
Prestashop
With Prestashop, you can eliminate the risk of duplicated content. And it is friendly to all devices, including desktops and mobiles.
However, the platform does not come in with search engine-friendly URLs. To optimize SEO performance, you may necessitate SEO plugins. And Addons charges roughly $60 for an SEO plugin. Prestashop also has some speed issues that may affect your web ranking on search engines.
Support
Magento
Magento Commerce users can expect great support from a professional team. They offer a variety of support tools to help and improve your e-commerce site performance.
For Magento Open Source users, they can refer to the available documents and the Magento Community for help.
Prestashop
Prestashop is getting more attention among online businesses. Therefore, they also invest in improving support to help merchants deal with problems.
You can contact their advisors and get a free quote in less than 48 hours. However, compared to Magento and other e-commerce platforms, Prestashop has little online documentation for reference. In case of urgent issues, you may not be proactive in fixing them and have to wait for direct support from Prestashop.
A Quick Guide On Magento And Prestashop Application: Which One Should You Pick?
Prestashop
Generally, choosing between Magento vs Prestashop highly depends on your business scale and demand. However, Prestashop has certain limitations that need you to think about.
First of all, it is more suitable for small and medium-sized companies. You can upload 1,000 to 10,000 products with Prestashop. But the speed will be slow and there can be lagging issues. Overall, Prestashop is more suitable for highly customized products.
However, Prestashop will not remember the old setting when you want to change a template. And all the customization work will be gone. This might affect your site performance and cause a higher workload for new settings.
Magento
With Magento, you can eliminate most of Prestashop's issues. Magento 2 is fast, even when you upload 100,000 products. It is ideal for all company sizes, especially large enterprises.
Owned by Adobe, Magento also has innovative updates to adapt to complex work and massive scale. The platform is excellent for ensuring smooth operation and responsive experiences for merchants and users. In addition, it is easy to integrate third-party extensions on a Magento website.
You can find numerous plugins for shipping, payment, and language at affordable prices.
And with Tigren's service, you can expect a high-converting Magento website. We can help you build and develop a dynamic and feature-rich online store to attract potential users.
At Tigren, our skilled developers can help you work on a robust website to fulfill your expectation. Our solutions highly focus on high-quality, cost-efficient, and metrics-driven performance. We will provide you with a clear timeline and great support before, in, and even after the project.
Wrap Up
Both Magento and Prestashop can be excellent choices for your online business. Each platform has extensive advantages that can make your website more functional. However, there are certain drawbacks that you need to work on to ensure the best performance. Contact us at [email protected] for more support and consultancy about the right solution to thrive your e-commerce business.