nopCommerce vs Magento, each comes armed with its own set of features and capabilities, but here's the twist: there's no one-size-fits-all answer.
Selecting the right eCommerce platform depends on numerous factors, from your business type to growth goals and budget. It's like picking the perfect location for your brick-and-mortar store.
In this blog post, we'll uncover the complexities of nopCommerce and Magento, pitting them against each other to discover which one suits your business best. We'll explore their strengths and weaknesses, their unique offerings, and the scenarios where they shine brightest.
By the end, you'll have the knowledge you need to make a smart decision – ensuring your eCommerce venture thrives in the digital marketplace.
Overview Of nopCommerce

nopCommerce Origin
nopCommerce is a web builder officially operated in Oct 2008. The father of this project is Andei Mazulnitsyn – a Russian businessman.
About nopCommerce architecture, this is an open-source eCommerce solution developed using ASP.NET MVC 4.0 and SQL Server 2008. In short, people can use nopCommerce at no charge.
It is an excellent platform and has won prestigious awards and achievements. For instance, nopCommerce was in the Packt Open Source Ecommerce Award final in 2010 and 2011. And it is in the top 20 most downloaded applications by Microsoft Web Platform Installer.
nopCommerce Features
nopCommerce is equipped with the necessary features to support an eCommerce website. Specifically, this platform brings you an interactive front-end with a convenient and easy-to-use administration tool back-end.
In addition, nopCommerce's development team has put significant effort into designing its customizable, secure shopping carts and stable, extendable user experience. Therefore, this is considered one of the safest and most scalable platforms.
On the other hand, it also integrates administrative tools, especially for managing stores, customers, wishlists, promotions, and coupons. nopCommerce also has many partners in booths, distributors, and warehouses.
It also supports multiple languages, currencies, and taxes. In particular, this platform also works with the most popular payment gateways such as Authorize.net, PayPal, Google Checkout, and the like.
nopCommerce Pros and Cons
PROS
CONS
– Open-source web builder solution
– Have an extremely active support community
– Provides all standard features of an eCommerce platform
– Frequent updates on the latest Microsoft .NET framework
– A well-served ready-made theme & plugins marketplace
– Multi-currency and multi-language support
– Third-party plugins require update immediately when a new release is launched
– Some plugin vendors might lag behind for a while
– No special CMS functionality
– Configurations and settings might be difficult to understand for people without a strong tech/IT background
– No high-quality themes in the free version
Overview Of Magento

Magento Origin
Magento is one of the largest eCommerce website-building platforms in the world. It was developed in 2007 by Varien Inc. and officially released in March 2008, half a year earlier than nopCommerce.
In 2015, Magento 2.0 was released with two editions – Magento Open Source and Magento Commerce. It provides businesses with more features and much better performance. After this significant upgrade, Magento is considered one of the world's best eCommerce platforms.
After 10 years of development, this company was acquired by Adobe in 2018 and renamed Adobe Commerce. It is a partner of about 100,000 companies, with many large enterprises, typically Ford Motor, Liverpool, Coca-Cola, Nike, etc.
Magento Features
Magento is also an open-source ecommerce platform. However, unlike nopCommerce, it is written in PHP language using frameworks like Zend, Laminas, and Symffony.
With continuous development, Magento has a series of diverse and powerful features. Especially after completing the update to Magento 2 version, this platform now owns multiple tools & plugins. This advantage, combined with its limitless customization ability, has made this web-building platform highly flexible.
In addition, besides supporting building eCommerce websites & web apps, Magento also provides Magento PWA Studio. This toolkit allows you to build PWA – an advanced web app version completely free.
Magento's Pros & Cons
PROS
CONS
– Excellent scalability & flexibility
– Limitless integration
– Various ready-made templates at different prices
– Unlimited customizations
– High-level security
– Rich features and excellent web performance
– PWA support
– SEO-friendly
– Large active community support
– Well-stocked marketplace with all essential tools, features & extensions

– Complicated and time-consuming development
– High license cost (especially the Commerce Edition)
– A lot of technical know-how required
nopCommerce vs Magento: Key Criteria Of Comparison
Now you have grabbed all the needed information about those platforms. It's time to compare nopCommerce vs Magento. Let's dig into this!
Pricing
Magento and nopCommerce are open-source platforms, so they both have community versions, which don't require any upfront subscription fees.
nopCommerce: No setup fee, freemium available. However, you may have to pay for additional costs such as web developers, plugins, and nopCommerce copyright removal. Usually, the total cost of developing a nopCommerce site ranges from $1,000 to $10,000.
Magento: Has three service plans.
There is no free trial, but the open-source version is free (without hosting and domain).
Commerce Edition: from $22,000 to about $125,000 annually.
Enterprise Cloud Edition (Adobe Commerce Cloud): from $40,000 to $190,000 annually.
The cost of building Magento eStore will depend on the license you choose. Usually, you need to prepare at least $5,000 to own a Magento Open Source site. This cost doesn't include hosting, domain, customer service, etc.
Target Customer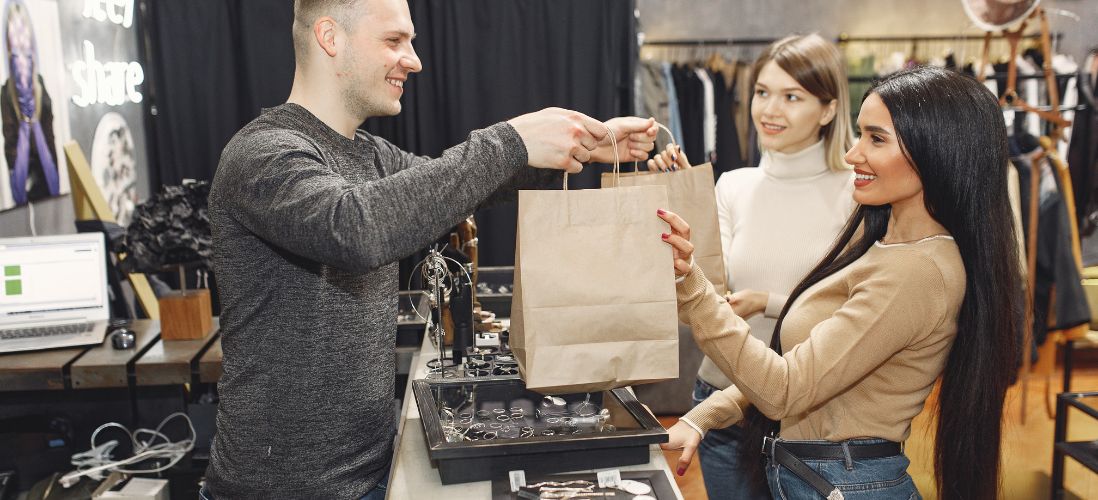 NopCommerce and Magento do not have the same target customers. These two platforms are optimized for companies in different industries.
nopCommerce: Mainly tech-related small companies: Computer Software & Information Technology and Services accounted for 47.4% of total customers using nopCommerce.
Magento: SMEs and big corps in various industries, of which the top 3 are Information Technology & Services, Retail and Marketing, and Advertising. Magento Open Source is more suitable for SMEs, and Magento Commerce is better for large enterprises. However, with the help of Adobe, Magento has been optimized for businesses in all fields.
Security
This is an important criterion that shows the level of security a web builder can bring to you; it will help limit fraud, information leakage, or hacking. On the other hand, good protection will also help you win customers' trust, improving the conversion rate.
Both nopCommerce and Magento have pretty high-security capabilities.
nopCommerce: Its framework is ASP.net. Microsoft created this for web apps & services building activities. Therefore, all the data of this web builder is hosted on Microsoft's server.
Magento: The code is written in PHP, a widely used open-source coding language. Although utilizing PHP makes Magento's security less potent than nopCommerce, this doesn't mean Magento is not secure. Your store remains highly protected as long as you regularly update Magento security patches.
In addition, because the Magento plugin marketplace is well developed, users can equip their websites with top-rated security extensions.
Support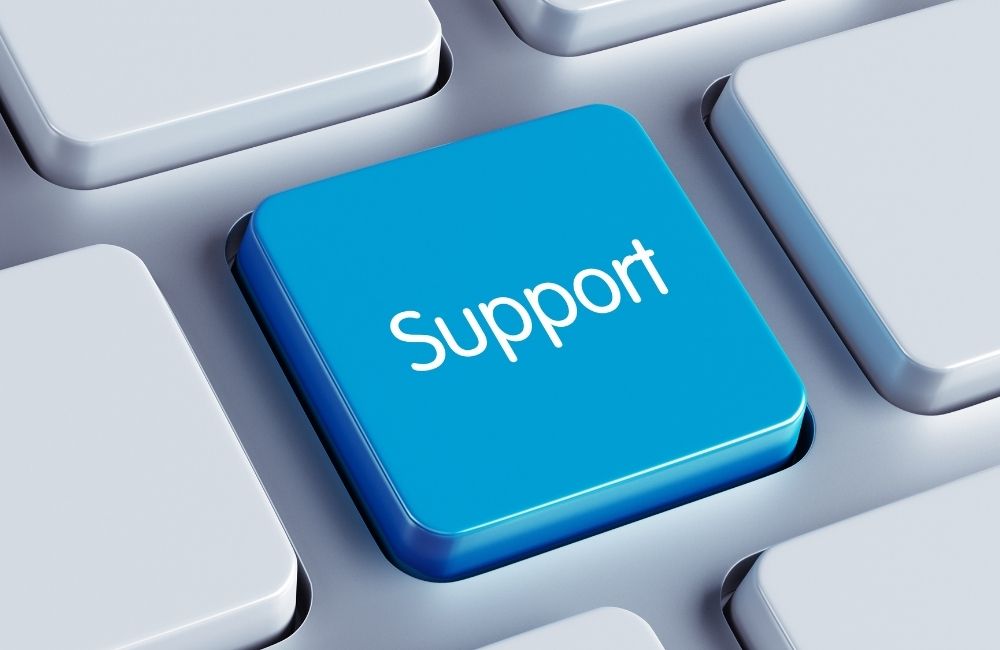 It is common for problems to emerge during the website construction process. However, no matter how many issues arise, they will not cause concern as long as you get timely support.
nopCommerce:
Currently, nopCommerce offers two support service plans: $499 for three-month support and $999 for 1-year support.
The nopCommerce's support webpage's appearance is well-organized, straightforward, and structured. All categories here are carefully designed to be the most convenient for customers. As a result, people who contact the nopCommerce support page for the first time can also easily use this service effectively.
Magento:
Magento has created a FAQ page covering common issues during their customers' web building process by listening to customer questions seriously.
They also created a separate web page to assist customers in diagnosing their problems and getting reasonable recommendations.
Magento built a well-organized web page that provides all information about new updates, patches, fixes, and the like for users to grasp the information quickly.
You can access the Magento forum or buy Magento Commerce. You can get 24/7 support from Magento's experts by phone or ticketing system by upgrading your service plan.
Features
In terms of features, Magento and nopCommerce both have all the necessary components for a powerful eCommerce website. However, with the help of Adobe, the functions in all three versions of Magento are somewhat more potent than that of nopCommerce.
nopCommerce: mobile commerce, multi-store, multi-vendor, product features, SEO, check-out, marketing, payment methods, shipping features, tax features, customer service
Although equipped with basic functionality, because of the lack of some automation features (such as Marketing Automation support, Conversion Tracking, Review Monitoring, etc.), nopCommerce is not as scalable as Magento's.
Magento: Web design, shopping cart, customer service, order management, mobile commerce, product management, SEO, marketing, analytics & reporting, and multiple websites.
If you upgrade to Magento Commerce, you will get additional B2B functionality, variable pricing tools, customer loyalty management, product recommendations, and dashboards for customer segmentation. Besides, thanks to Magento's marketplace, you can still integrate these features with unique extensions.
Customization
Limitless customization is one of the biggest strengths of open-source platforms. Therefore, it is pretty challenging to compare and decide the winner in this aspect. However, we can list some of their strengths as follows:
Both nopCommerce and Magento allow web developers to interact with databases, product feeds, and the like using APIs.
Users can freely download and edit web pages to their liking on these platforms' source code at no additional cost.
Users can fully upgrade the built-in functionality with advanced plugins and integrations.
Both platforms successfully created their vast extension marketplaces to meet most merchants' requirements. They offer free and paid plenty of plugins and add-ons for numerous usage levels. However, since Magento's marketplace has more extensions, it seems that Magento will be stronger than nopCommerce in this area.
Both platforms do a great job in this respect.
Community
The community is a valuable place for you to find answers to your questions. You can also learn some new knowledge or experience from the seniors here. Besides, thanks to the articles on these forums, we believe you will avoid any big mistakes.
nopCommerce and Magento Community Edition do well in this aspect. They both generate forums where their users can help each other. Both communities currently have more than 200,000 users. They even provide product documentation that gives you a basic understanding of their platforms on those forums.
Regarding nopCommerce, its community is also developing very strongly. Currently, the forums of this platform have more than 190,000 posts on many different topics.
Magento has many lively and active forums, such as Magento Dev Docs, Forums, Magento Stack Exchange, etc.
Theme availability
With a ready-made theme, you can minimize the time and budget required to build your ecommerce website. However, it is undeniable that using those themes can also lead to a lack of uniqueness. The more themes the platform distributes, the less worrying about the duplicate problem will be since the overlap rate with many people will be lower. Therefore, the template quantity is also an aspect we want to compare in this article.
nopCommerce: Most nopCommerce themes are sold by this company. As a result, the number of themes is not much for clients to choose from freely. However, they are also designed quite beautifully and comprehensively.
Magento: Magento owns hundreds of beautiful and practical themes across the forums and theme marketplaces. In particular, these themes have a very diverse price; they range from free to use to $300.
Moreover, Magento users are also very active in designing web templates. This indirectly helps increase the variety of quality, designs, and prices for this platform's theme.
nopCommerce vs Magento: Which One Do You Choose?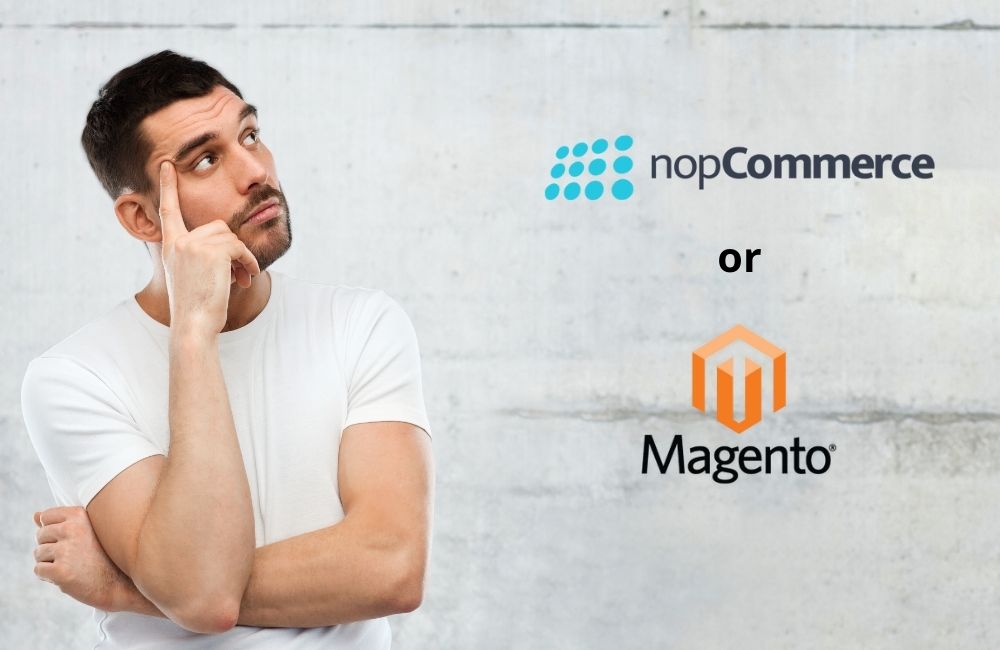 After comparing nopCommerce vs Magento, we must admit that they have many things in common.
Both offer rich functionality and scalability opportunities for your online store. Nevertheless, this comes with a requirement of a deep web understanding of web tech since there is a high technical involvement in HTML/ CSS for web development and customization.
Still, Magento is longer in the eCommerce web building market. It also has Adobe as excellent support in finance, management, etc. Therefore, understandably, this platform is much more popular at the moment.
Therefore, Magento has a global partner network, a vaster extension & theme marketplace, and more certified experts compared to nopCommerce. Thus, Magento's services are undeniably more optimized than nopCommerce.
In short, if you want to develop an eCommerce site with more advanced features and scope for scalability and customization, we believe Magento is the best option.
Bottom Line
nopCommerce vs Magento is one of the most controversial topics among developers. It is quite understandable since these two platforms have a lot in common, from the business model to the source code.
However, looking more closely, you can see many differences. Although we have listed many aspects and compared to find out which one is the better above, the winner in this article is not necessarily suitable for your business's situation.
In other words, you should look at your business situation and long-term direction and then assess for yourself if the winner is worth your investment and meet your expectation.
This is the end of the article about nopCommerce vs Magento. We hope it helps you. Thanks for reading!