Investing in Magento Commerce is an excellent approach for medium-sized and enterprise-level companies looking to provide smooth user experiences. But considering the ongoing transformation of technology, is it enough to take the online business to the next level? These days, one of the most on-trend technologies is Progressive Web Application (PWA). It has received widespread recognition, with success stories from well-known firms. So, do you think it's necessary for your Magento Commerce site? Should you integrate Progressive Web App For Magento Commerce? Let's find the answer together.
What Is Progressive Web Application?
Definition
Progressive Web Application is the latest technology that hybrids the best functions of websites and native apps. PWA brings many advantages for both merchants and end-users.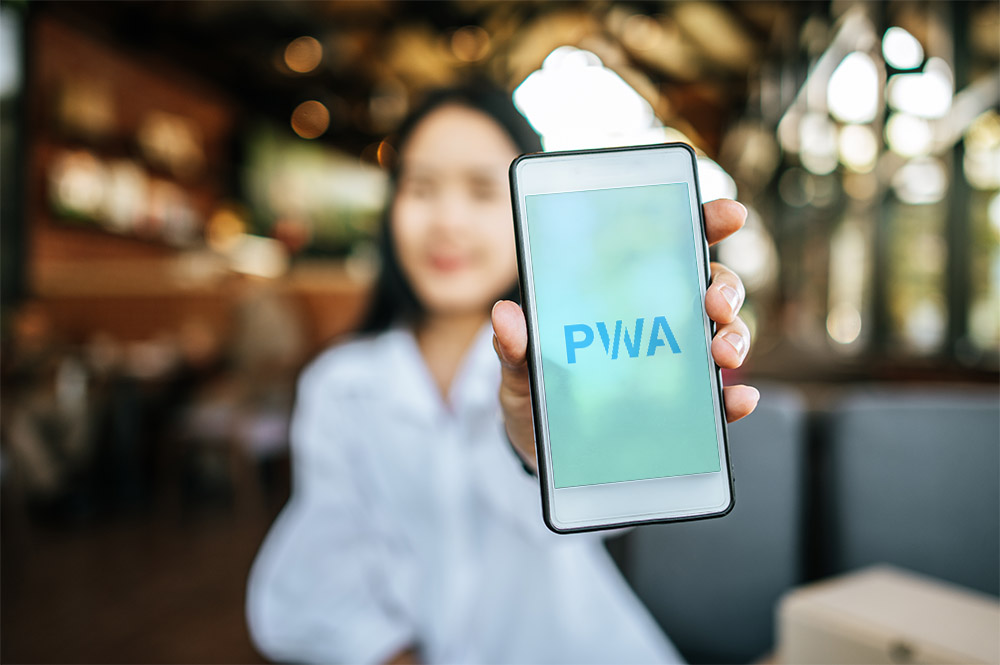 Advantages Of PWA
Advanced Features
You do not need to pay for third-party extensions to obtain app-like features since PWA can equip your website with powerful functions.
Add to the home screen: The PWA will show on the main screen and can be interacted with like a native app when users navigate to the "Add to home screen" button on browsers.
Push notifications: This feature allows you to send messages to a limitless number of subscribers at no additional cost.
Offline mode: PWA can work efficiently under a low Internet connection or offline.
Lightning Speed
The ability to cache data in the background and service workers' functions enable PWAs to load instantly three to five times faster than standard websites. And the loading time is shorter the more you interact with a PWA.
Mobile-friendly Priority
Given the remarkable growth of mobile Internet users, PWAs focus on optimizing the UX on mobile devices. Aside from optimized interfaces for mobile, PWAs allow consumers to engage with ease while only requiring a small amount of RAM. A PWA uses up to 1 MB of mobile device storage space.
Require No Appstore Distribution
To distribute their native apps, merchants must pay submission fees to publish on Android and/or IOS. This isn't the case with PWA. Users can install PWAs directly from web browsers.
Better SEO
PWAs function as websites but with the mobile-first approach. As a result, PWAs can likely help your site rank higher because they are fast and user-friendly on both desktops and mobiles when it comes to SEO.
Why Use Progressive Web App For Magento Commerce?
PWAs Support Online Businesses At A Whole New Level
Increase Brand Awareness
Magento Commerce is often used by medium and large enterprises that prioritize technological advancements. As a result, using PWA helps affirm brand names because PWA is one of the most innovative technologies in the E-commerce industry.
If a business can take advantage of PWA, the chance to win against competitors is promising. PWA helps satisfy users with the ultra loading speed, superb features, and engaging shopping experiences.
Rocket Sales By Improving UX
PWA is a great machine to generate sales for online businesses. Customers are frequently intrigued by technological advancements.
As a result, if you provide them with distinct experiences, you will undoubtedly gain their trust. PWA can provide a smooth and appealing operation when traffic spikes during special holidays, resulting in sales growth.
Build Better Customer Connection
Push notification is a top-notch function of PWA in connecting with customers. Not only can you save money when cutting down the third-party extensions, but PWA will also help you promote brand loyalty.
Enhance Marketing Efforts
Unlike native apps, PWAs can be accessible through multiple devices and browsers. It is a great tool to drive broader audiences to your website. And with push messages, and updated user experiences, using PWAs is efficient for your marketing activities.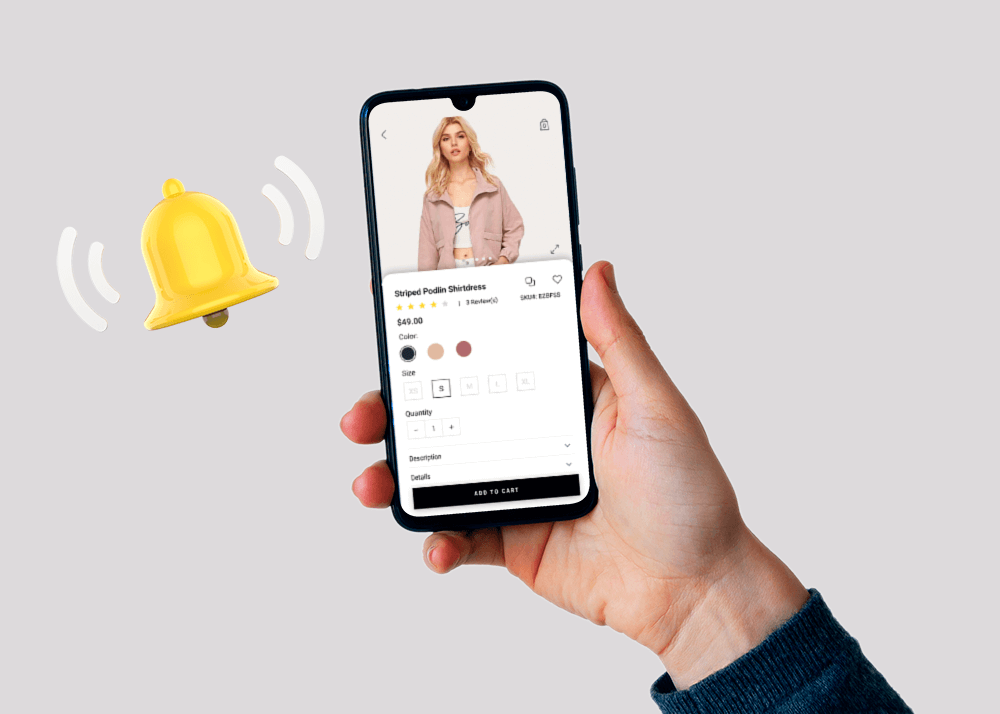 PWA Offers A Seamless Customer Shopping Experience
Enhance B2B User Experience
Because of the extensive B2B functions and complex purchasing processes, optimizing the user experience on B2B websites is critical. If the site does not function properly, the chances of repeat visitors and orders are nil.
So, how do PWAs benefit B2B sites? Fast speed, rapid load, and offline functions are the answers. PWA provides on-the-spot loading with service workers, even in offline mode, starting from the second visit. The checkout, shipping, and invoice procedures are also enhanced to run smoothly.
Update Quickly
Any delay in the development process for B2B enterprises can result in a financial loss. Switching to PWA will reduce this risk. A PWA enables an update that is both speedy and silent.
Vendors can simplify the updating process with the headless architecture by working on either the PWA storefront or the Magento Commerce back end. You can notify customers via push messages once the update procedure is complete. To continue purchasing, consumers only need to refresh the page.
Require Light Storage
A mobile app often requires ample storage, 50MB, 100MB, or more. With PWAs, users only spend less than 1 MB on their devices.
Progressive Web Application is an advanced technology that can help Magento Commerce websites perform better. It's a wonderful choice for native app development because it's less expensive, takes less time to develop, and gives users a better experience.
How To Build Progressive Web App For Magento Commerce?
Developing Progressive Web App for Magento Commerce sites necessitates a high level of expertise. Any hiccup or error in the development process might result in significant business losses. For this reason, selecting a well-known agency for high-quality work is critical.
Tigren is proud to be one of the prestigious companies for PWA development among top providers. Our successful projects have been trusted by 1,000+ brands worldwide, and over 700+ E-commerce websites delivered.
We recognize the value of innovative technology in B2B. As a result, our staff will work dedicatedly to ensure that your Magento Commerce website has a flawless PWA version. We will work closely with you from the start of our collaboration and guarantee high-quality results.
At Tigren, you can find various Magento PWA development solutions that suit your demand, from TigrenPWA – an exclusive collection of Magento Progressive Web Application templates, to advanced custom Magento PWA development. We focus on aesthetic design, cost-efficiency, and robust features. Your website will undoubtedly earn remarkable growth like our partners have succeeded. 
For further information, contact us at [email protected]. We look forward to our promising collaboration.
Read More:
Significant Benefits of PWAs For B2B Businesses