E-stores are much easier to set up these days than in the past. Some key aspects to consider for an online store include the ecommerce platform, the products, supply, and shipping. In the first stage, merchants need to decide whether they want a self-hosted or a hosted ecommerce platform.
Each hosted, and self-hosted platform has its advantages and disadvantages, thus it may be confusing if this's your first time. Understanding this, we've prepared this article to give a full explanation of both types of platforms.
What Is A Hosted Ecommerce Platform?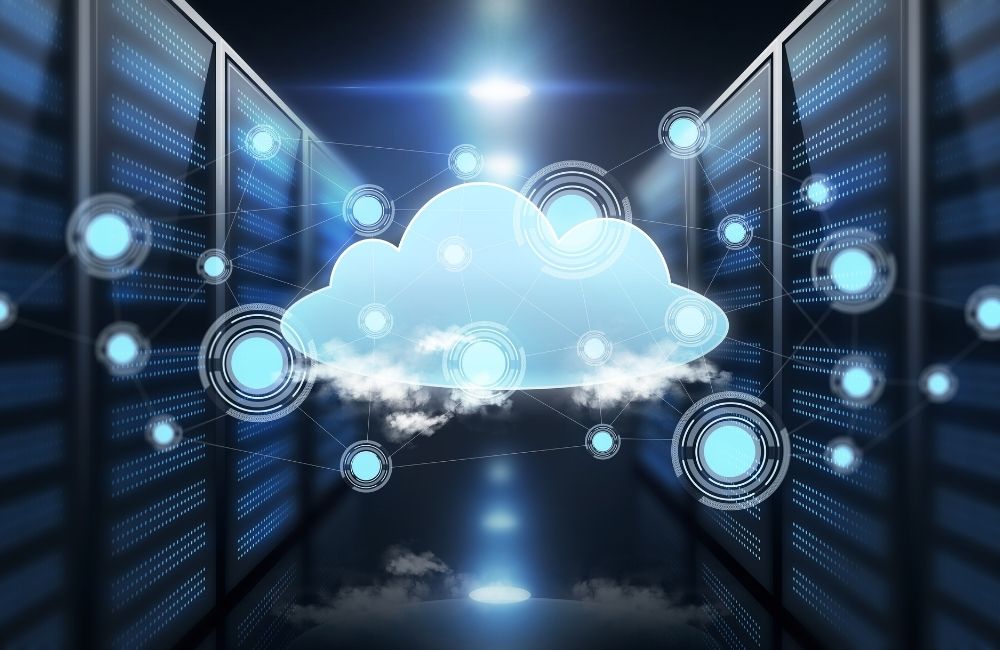 Hosted platforms provide all-in-one e-commerce solutions, including hosting, shopping cart functionality, and technical support. In most cases, you'll pay monthly, and the fee depends on your store size.
Generally, hosted platforms are easier to manage. You get hosting and access to the support team to help you with any issues. Tasks like product management and store customization are still yours, but everything else will be taken care of.
In short, hosted platforms lower technical barriers for businesses and offer advanced support and customization options (themes and plugins).
Popular Hosted Ecommerce Platforms

Shopify is one of the most popular hosted ecommerce platforms today. Buildwith records over 4 million live websites are on Shopify. Shopify provides a complete online store, and it also offers basic shopping cart functionality for websites built with other platforms like WordPress.

BigCommerce is another respected ecommerce platform. Some well-known brands like Toyota and Martha Stewart have built their online businesses on BigCommerce. Despite being a hosted solution, it offers extensive customization and robust features.
What Is A Self-hosted Ecommerce Platform?
A self-hosted platform is built by you. Businesses opting for a self-hosted ecommerce platform will set up their server. Setting up a server is the most significant cost factor for self-hosting.
Self-hosted websites offer extreme flexibility and customization. These platforms are often provided as software-as-a-service (SaaS) offerings. You do all the design, structuring, maintenance, and data storage yourself, and the company offers you the storage capacity to accommodate it.
This is usually available as cloud-based storage, and much of the technology is open-source. This makes it easier to migrate to another platform if you're unhappy with your current host or find a better deal elsewhere.
You don't have to worry if you're not too tech-savvy, as the reputed hosts offer excellent support with an extensive knowledge base, and a developer community to offer advice.
Popular Self-hosted Ecommerce Platforms

Magento is the leading ecommerce platform, powering over $50 billion worth of transactions annually. It's not as easy to learn as WooCommerce, but most people agree it's a more robust platform.
Magento is one of the most stable, flexible, and scalable open-source e-commerce platforms available. It gives online store owners all the tools for operation, marketing, inventory management, etc., to run their businesses. Being an open-sour platform, Magento is extremely customizable.

Technically, WooCommerce is a WordPress plugin, but that doesn't detract from its functionality. It's also free to integrate this into your WordPress website, turning it into an online store. WooCommerce is ideal for those familiar with WordPress. It can power businesses of all sizes. Moreover, it has some of the most varied extension libraries, letting merchants add more features to their stores.
Self-hosted Vs Hosted Ecommerce Platform: Detailed Comparison
Since you have received a brief description of the two, let's try to figure out the best platform by taking into consideration five key pointers:
1. Costs
Most of your online store development cost is based on the high hosting price, which is mirrored in the rest of the business.
When determining the platform's price, consider the cost of additional aspects such as web design, support, and SEO.
While self-hosted e-commerce solutions may appear to be less expensive at first, charges will begin to rise as your site grows in size. Because self-hosted platforms are dependent on your host provider, costs can quickly add up.
Hosted platforms operate on a subscription basis, so you'll pay the provider a monthly or annual membership cost. This wouldn't be an issue for medium and large businesses, yet the smaller ones may find expensive monthly fees a problem when they're only at the first stage of growth.
2. Site uptime
For self-hosted sites, ensuring that your site remains online is paramount. If your website goes down, you risk losing a lot of revenue and creating a terrible image for your company. Your server must be able to scale with traffic to avoid being swamped by many users making purchases simultaneously.
If you choose a fully hosted solution for your store, your site will only fall if the entire SaaS platform goes down. And the case is extremely rare.
3. Maintenance
You are responsible for managing your server and backup procedure with a self-hosted platform. You can utilize a cloud-based server, but you'll need to undertake regular server maintenance and upgrades to ensure your site stays up and runs smoothly for your clients. In short, there's more maintenance work required for the self-hosted option.
Fully hosted solutions eliminate the need for server maintenance because your supplier will handle it for you. Many completely hosted solutions will take backups as well. Still, even with a fully hosted solution, you should set up your backup process to ensure that you cover the following: theme, customers, products, and order data.
4. Customization
Customization is easy with self-hosted platforms because they are adaptable and changeable. Changes to the design can be made here according to your desires and will not be limited by the platform's capabilities. You may customize the web on your own (if you have some experience) or hire a web development team to execute the task.
It's harder to customize a website on a hosted platform. The providers usually limit how much a business may change its web. This may lessen the uniqueness of a brand's online presence in some cases.
5. Security
If you use a self-hosted solution like Magento or WooCommerce, you must ensure that any credit card information you keep is secure. The work of information protection is hefty for a regular business to handle.
Unless you make some unique and comprehensive adjustments to your site, fully hosted solutions will automatically take care of credit card security and PCI compliance, so you won't have to worry about it.
Conclusion
Both self-hosted and hosted e-commerce platforms are robust and adaptable enough to meet even the most stringent requirements. So it all comes down to how you want to run your company. If you choose the self-hosted platform, especially Magento, and are looking for a reliable hosting services company, check out Tigren.
We have over ten years of web development and work with well-known global brands. Your website will be in the best hands with us!