Nowadays, maintaining an online store is undoubtedly advantageous for your business. In such a huge transformation into the digital business, there are such thousands of web development companies that may make you confused to choose.
In this article, we've listed the top 10 web development companies for startups. These companies have the experience, skill, and innovation to help you build a powerful online presence, tailored to your specific requirements.
Top 10 Best Web Development Companies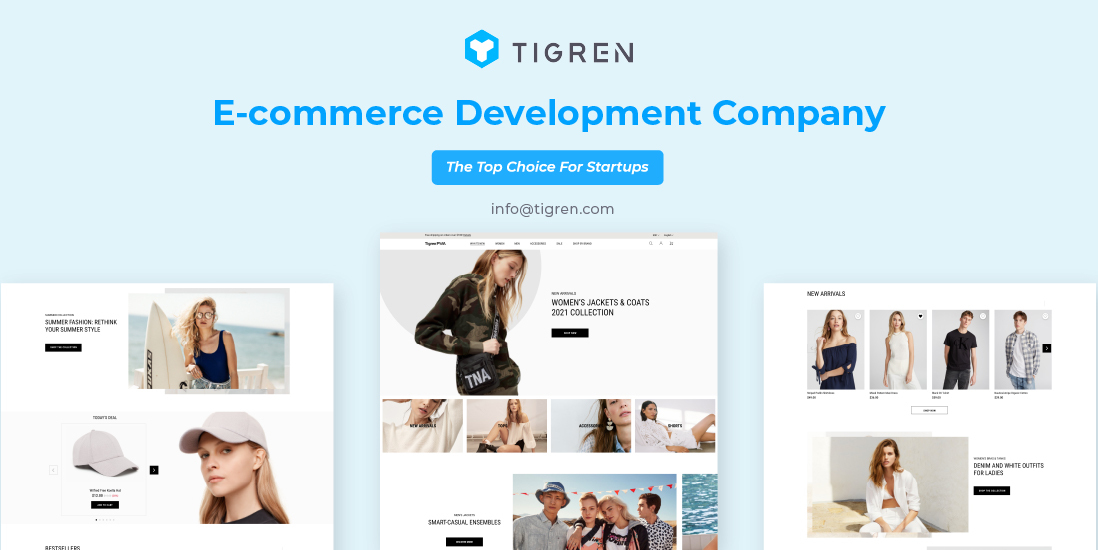 After 10 years, Tigren has become one of Vietnam's leading web development companies. We offer excellent website/hybrid app/pwa design and development, extension development, maintenance, and support services at competitive prices.
Tigren's customers come from diverse fields, varying from healthcare, beauty to technology, and the list goes on. Many have chosen to partner with us (Sinsation Cosmetics, Torque Gaming, Crown Security Products, Ski & Board Online, and many more) for 3 factors: Good quality; precise and reasonable price; fast lead time.
This is why we always are the top choice for outsourcing the development of big businesses, even small ones, and startups.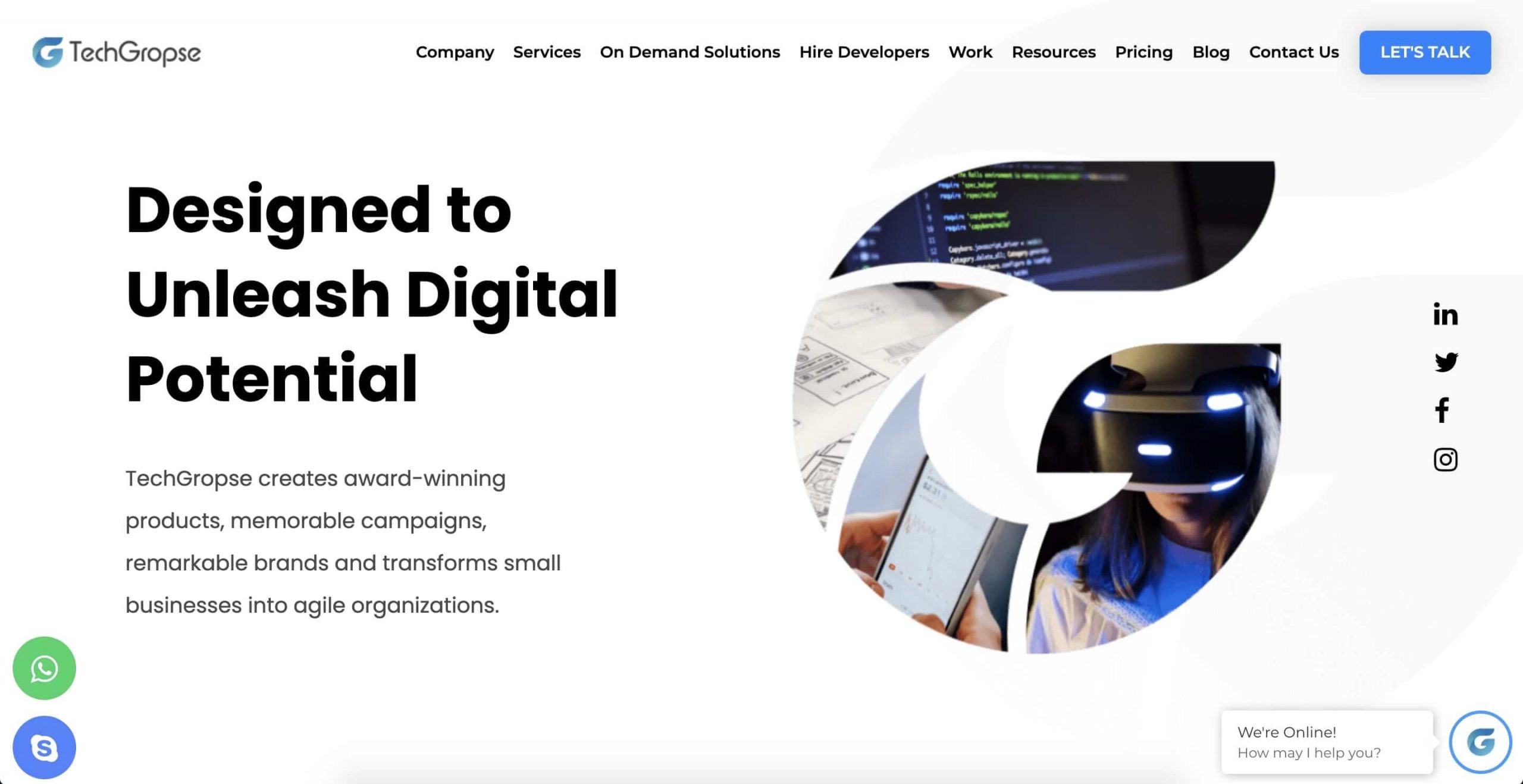 Tech Gropse is a leading mobile and game app development company with a strong presence in India and the USA. As an industry leader in mobile and game app development, Tech Gropse is committed to transforming your ideas into digital realities.
With a footprint spanning India and the USA, Tech Gropse expert team of over 51 dedicated developers has successfully delivered 100+ mobile apps, serving diverse sectors from taxi bookings and restaurants to healthcare, retail, and business.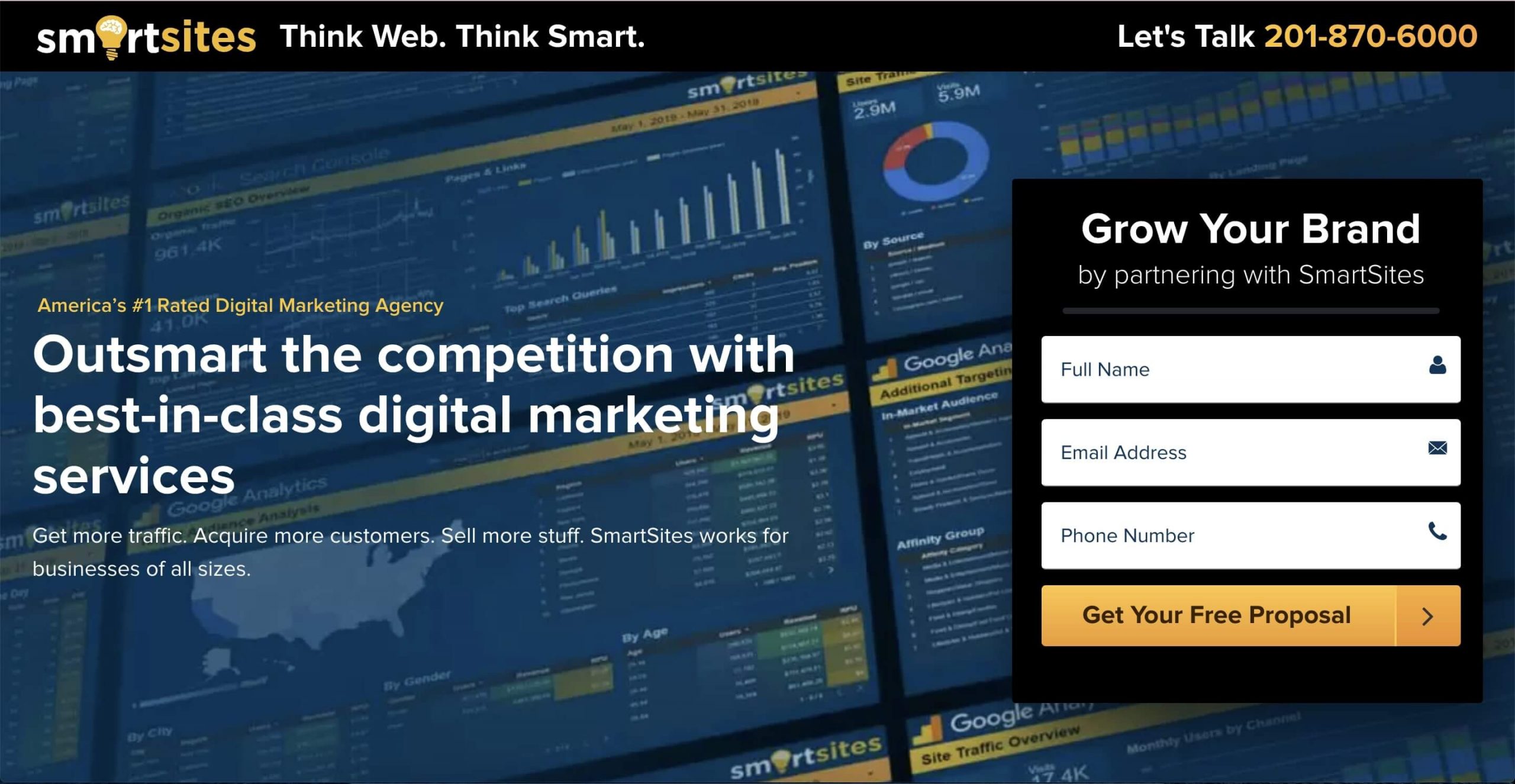 SmartSites stands as a good website design and digital marketing agency, renowned for its expertise in the realm of search engine marketing, including SEO and PPC. SmartSites has emerged as one of the fastest growing companies in the United States.
They owe a rapid ascent to an unwavering commitment to clients, a dedication that has earned them over 100 5-star reviews since our inception in 2011. Their driving force is the pursuit of client satisfaction, achieved through the delivery of results that consistently surpass expectations.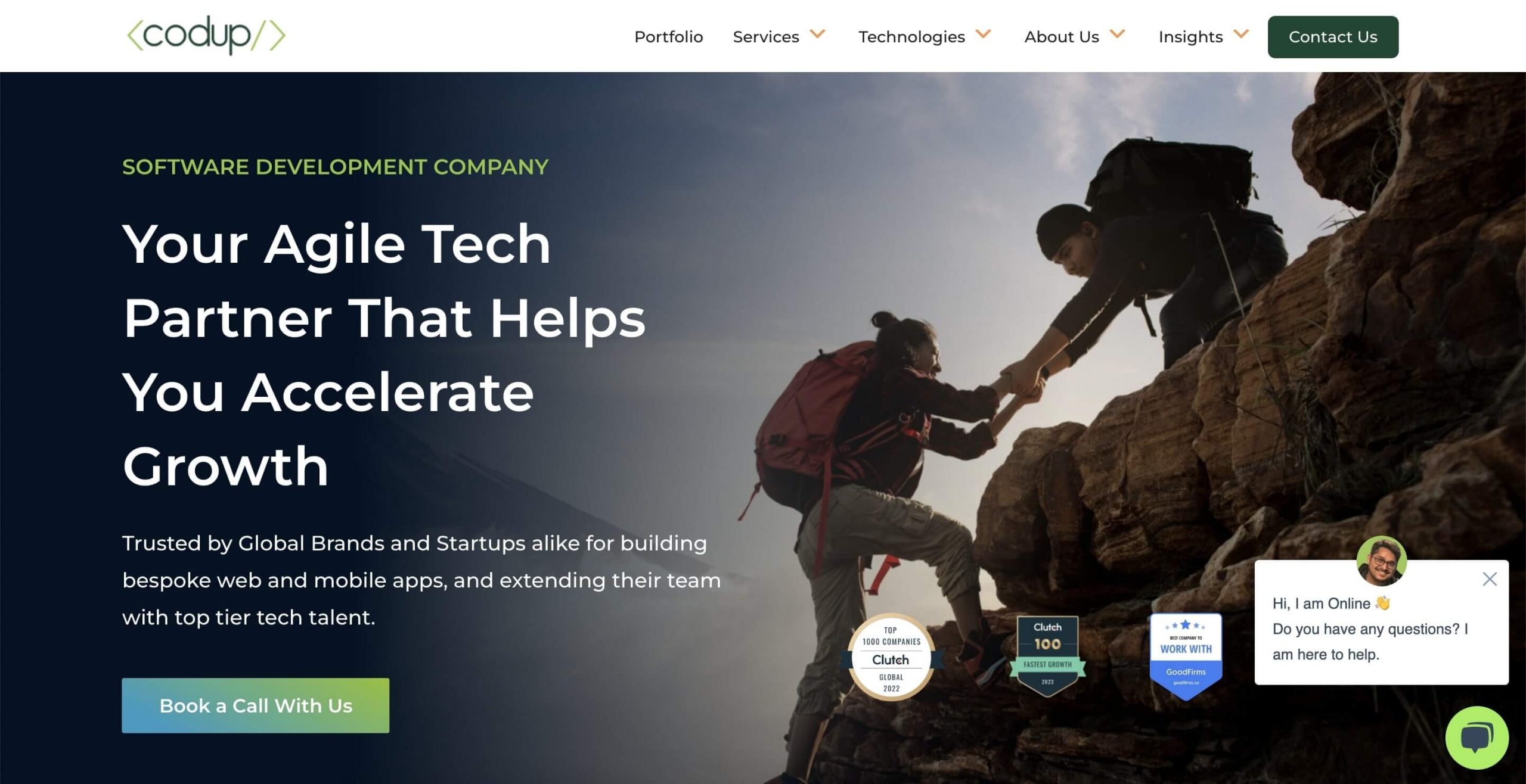 Codup is a software development company with an award winning approach. The team comprises over 150 professionals, including seasoned developers, meticulous QA engineers, adept project managers, and insightful business experts, all driven by a singular purpose: to ensure your project's success.
With a decade of industry experience and an impressive track record of over 1500 completed web, app, and software projects, it is their expertise and established efficient processes that empower to consistently deliver exceptional results.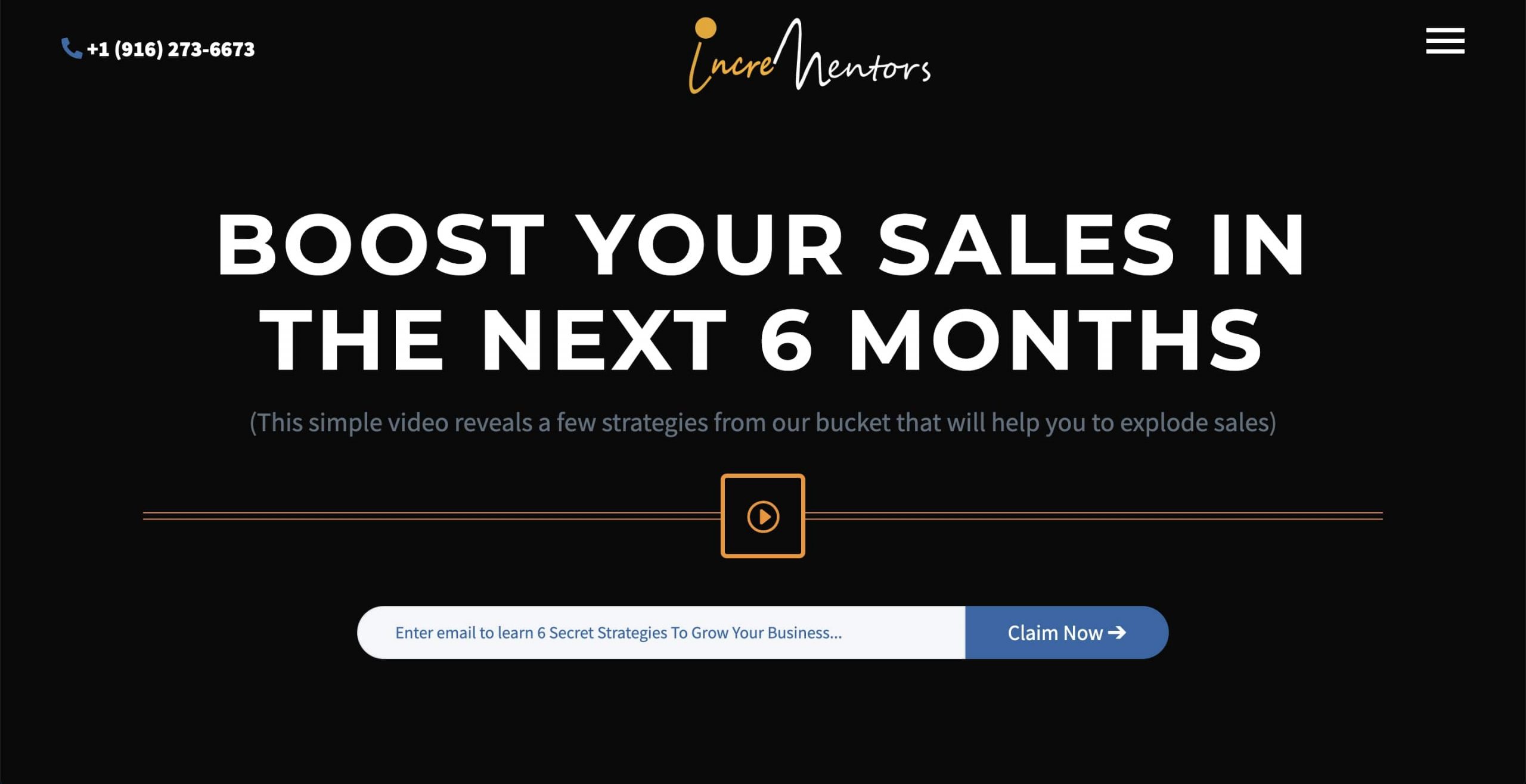 Incrementors is a distinguished name in the realm of digital marketing, proudly bearing the accolades of an Award-Winning Digital Marketing Agency. In 2021, they were honored as the Best SEO Consulting Agency by Design Rush and recognized as one of the Top 10 Most Reviewed SEO companies by TheManifest.
Their relentless commitment to excellence has earned them as the distinction of being one of the fastest-growing companies in 2021, as acknowledged by Business Connect.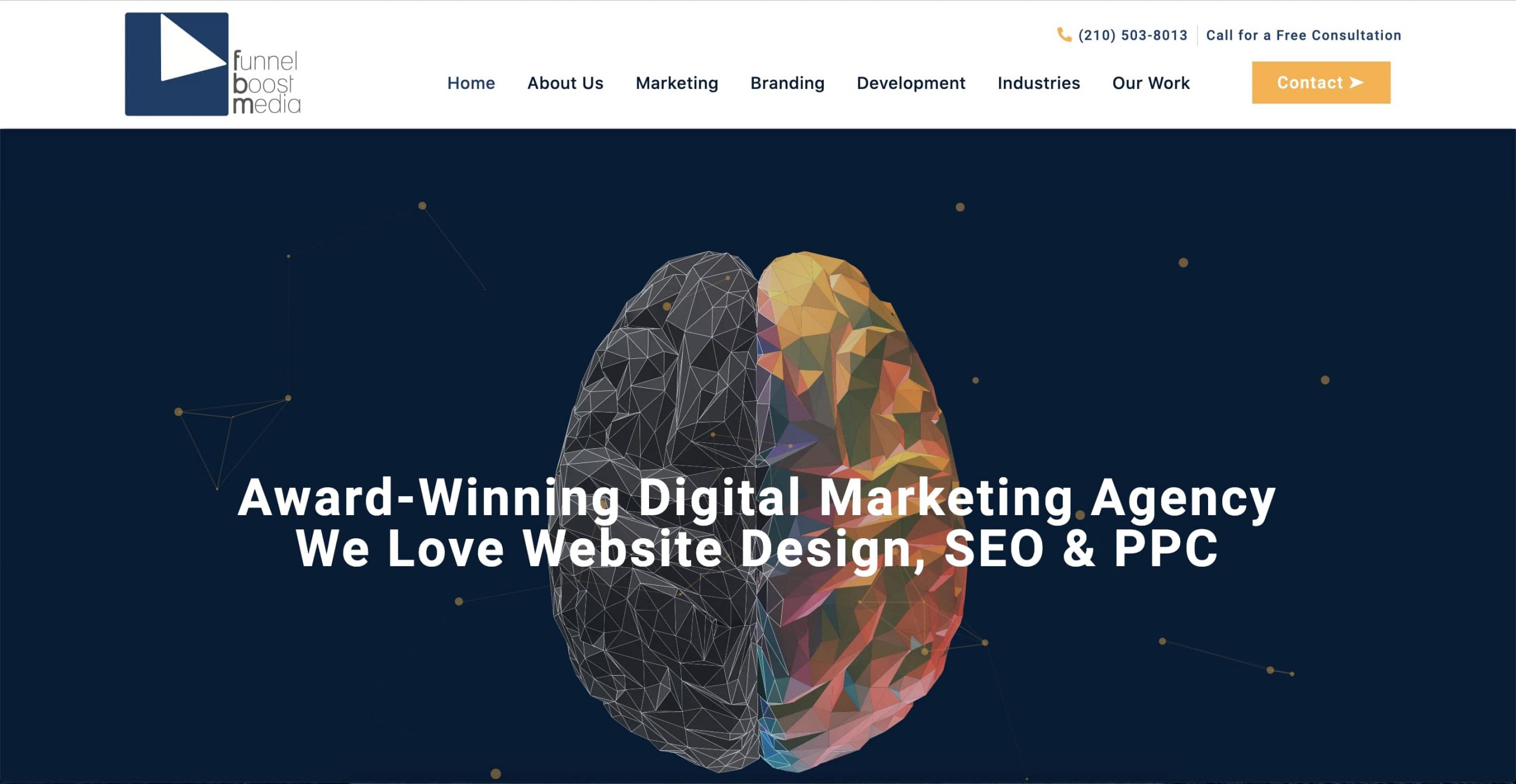 Since 2012, Funnel Boost Media has been at the forefront of providing internet marketing services in San Antonio, TX. Its commitment to the art of measurable lead generation has been the driving force behind our success, allowing businesses across the nation to realize the incredible potential of search engines as a cornerstone of their marketing strategy.
With team of seasoned digital marketing professionals, they are well-equipped to cater to all your local search marketing needs.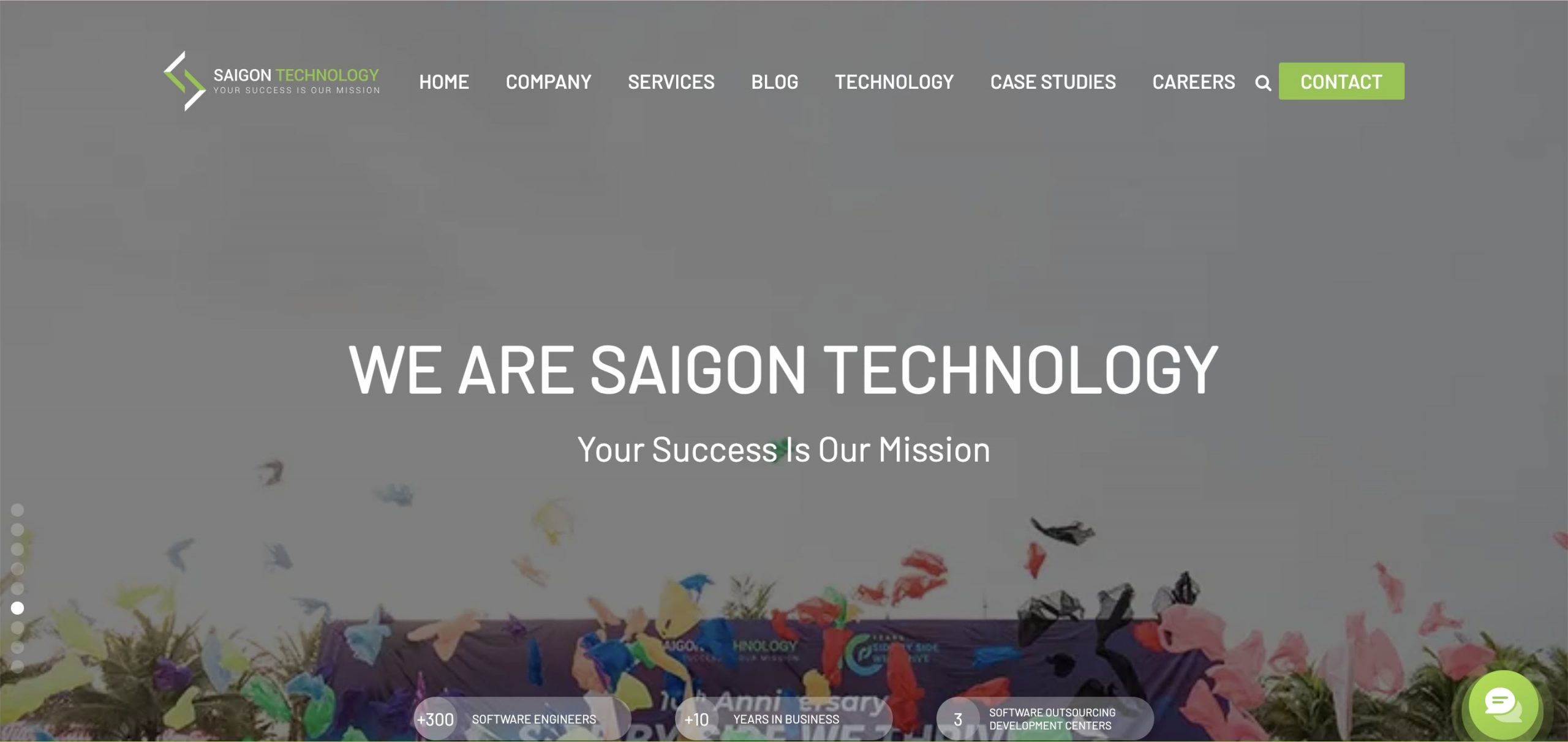 Saigon Technology, founded in 2012 and headquartered in Ho Chi Minh City, Vietnam, stands as the premier Agile software development company in the region. With a decade of dedicated service to an ever-expanding global clientele, Saigon Technology has earned its reputation as a trusted partner for ISO-certified Software Development Outsourcing.
Boasting a formidable team of over 400 top-tier software engineers and a well-established, mature development process, the company is well-equipped to tackle projects of any size or complexity.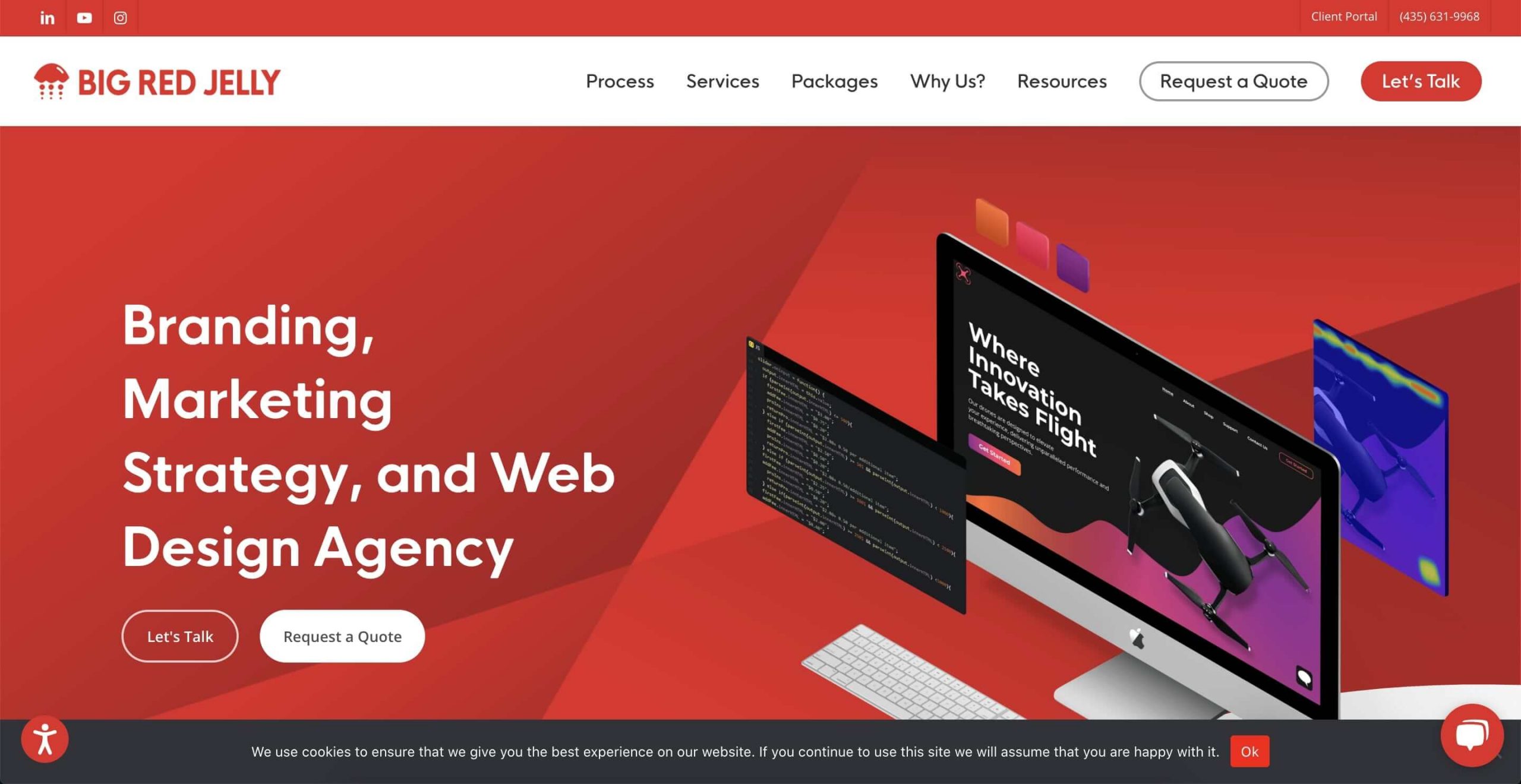 Being at the forefront of Wix website design, this company takes a holistic approach to enhance your brand's digital footprint.
They meticulously scrutinize your brand's message and online presence, delving into an in-depth analysis of your strengths, weaknesses, threats, and opportunities. The team comprises skilled design and content experts who undertake a transformation of the website and online platforms.
Through seamless integration with cutting-edge digital tools and automation, they not only enhance the user experience but also save time and resources while reducing potential frustrations.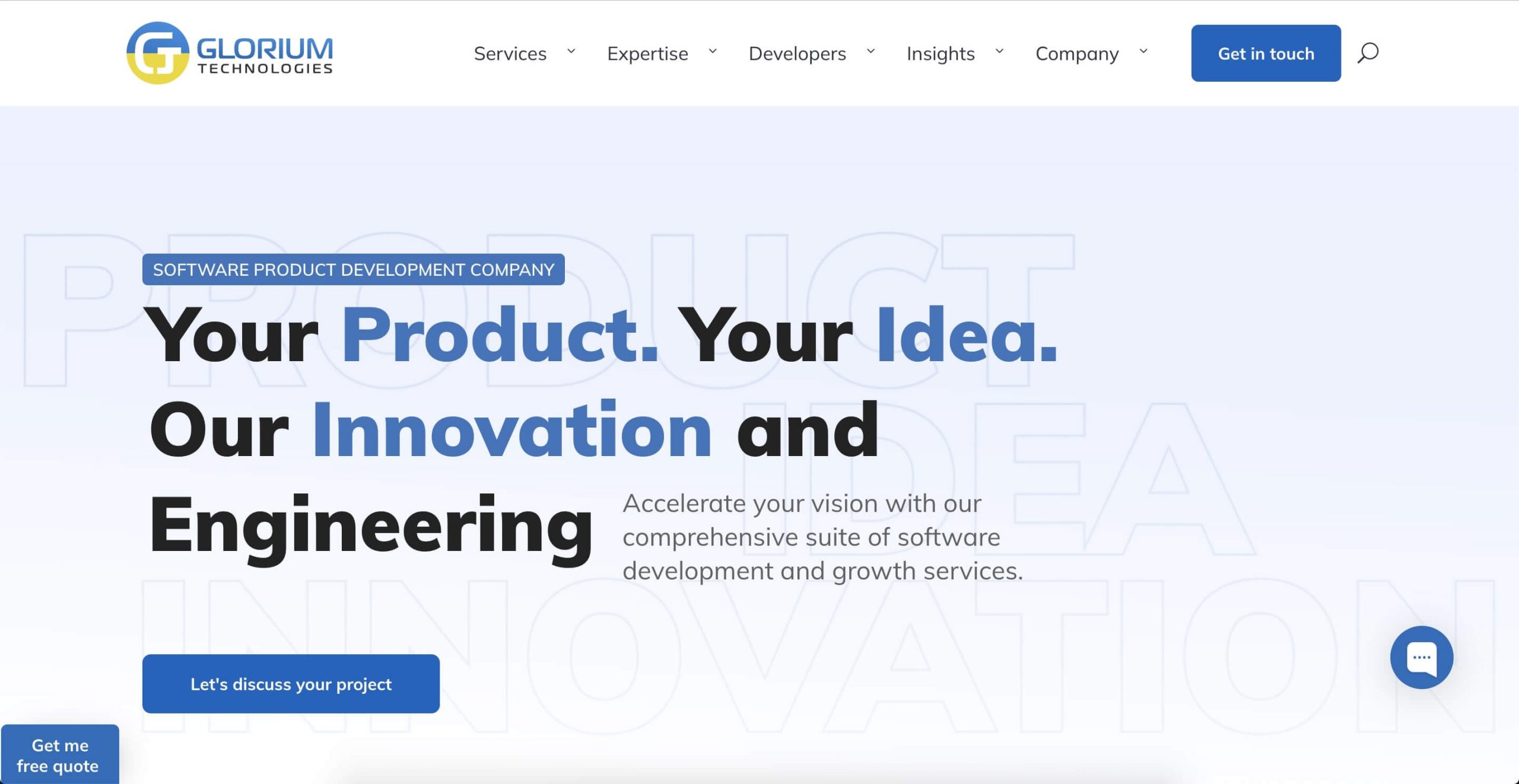 Glorium Technologies is a comprehensive app and software development company dedicated to meeting specific business requirements with cutting-edge technological solutions. With a history dating back to 2010, they have consistently pioneered digital solutions, enabling startups and small to medium-sized businesses to excel in their respective markets.
Their commitment is to harness the power of technology to empower our clients' success. Since 2010, they have been inventing digital breakthroughs, helping startups and businesses come out on top in their markets.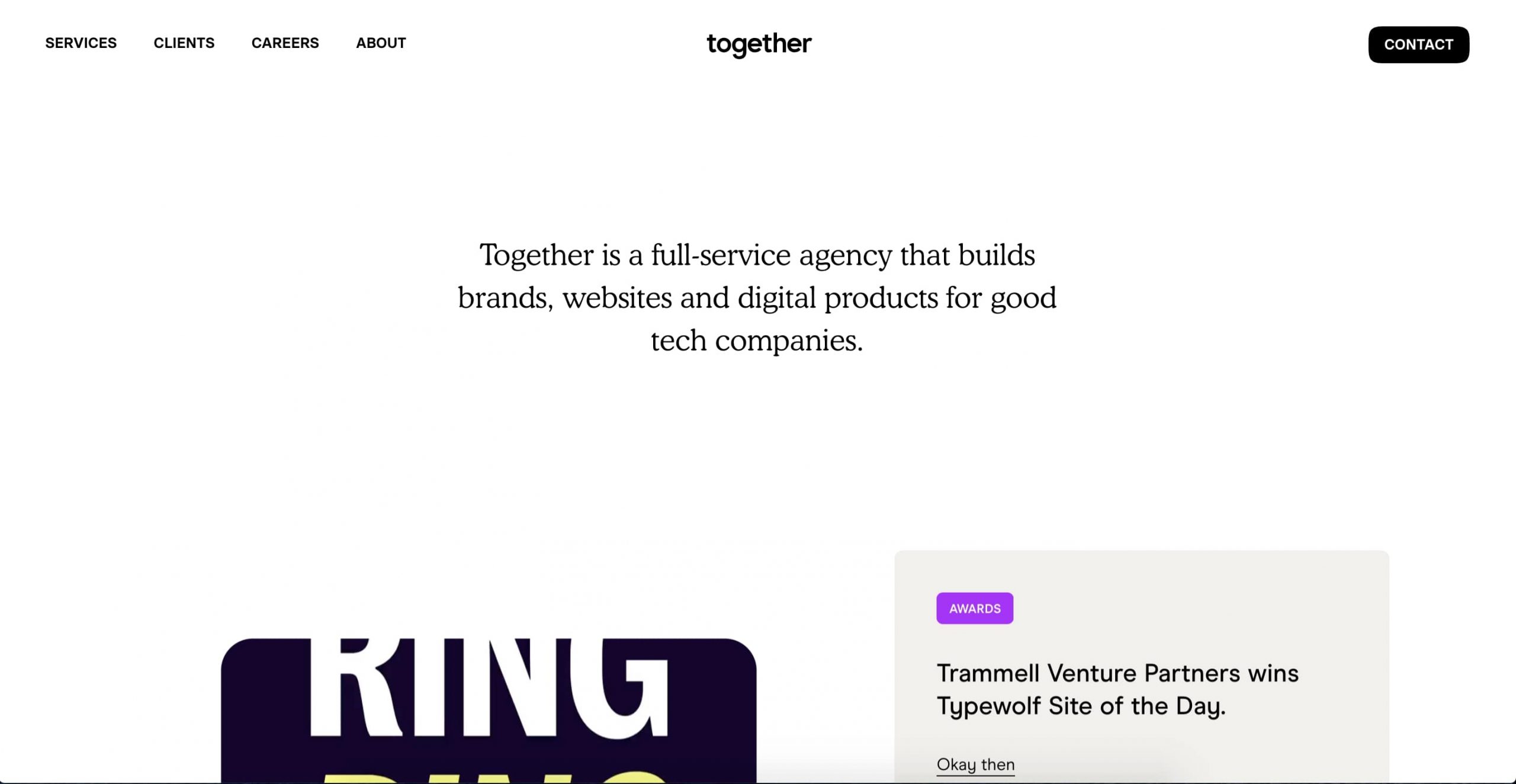 Together is a full-service agency specializing in creating and enhancing brands, websites, and digital products for socially responsible tech companies.
They excel in crafting brand strategies, defining brand identities, designing and developing websites, and creating digital products that deliver exceptional user interfaces and user experiences. The dedicated team of 25+ individuals collectively thinks, designs, and develops online solutions that resonate with customer base, fostering genuine affection for offerings.
They pride themselves on launching what some may refer to as marketing experiences, encapsulating the core elements of brand strategy, website design and development, and digital product UI and UX design.
3 Mistakes When Selecting Web Development Companies For Startups
1. Looking for a Reputable Company
When it comes to choosing a company for your needs, it's important not to only rely on their fame or reputation. While a well-known company is often associated with credibility and quality, this isn't always the case.
Popularity can sometimes be a result of effective marketing rather than the actual quality of their services. It's crucial to consider other key factors in your decision-making process.
Take the time to delve into their portfolio, pay attention to clients' feedback and reviews, and assess their breadth of experience and versatility in the field. Years of experience are valuable, but it's equally important to see how well a company is performing its core functions.
You can even go a step further by examining some of their clients' websites to gauge the quality of their work. This comprehensive evaluation will help you make a more informed and reliable choice for your specific needs
2. Equating Money With Quality
It's a common mistake to equate the cost of a service with its quality. While exceptional service can indeed be costly, the inverse is not always true. Service pricing depends on various factors, including but not limited to the quality of the work, the expertise of the employees, and the tools and resources used.
Therefore, while price can serve as an indicator, it should not be the sole determinant in your decision-making process.
As a small business, you should consider web evelopment companies that offer various packages at reasonable prices. Remember to check the transparency of the price policy (what is included and whatnot, extra fees for additional services, etc.)
Additionally, check out their work process because that plays an essential in helping you choose the price. Make sure that your investment is worth it. For small businesses and startups seeking to build robust digital platforms, choosing a company that specializes in Python development services can provide a solid foundation for both web development.
3. Neglecting The Post-service
A professional web development company would maintain ongoing client relationships. By that, we mean the post-service should be carefully checked because building an app has difficulty. The said web will need maintenance, update, or fixing, and this requires the developers to accompany the whole way even when the web is done creating.
So, a quality that you should look for in a web development company is they are willing to be here with you in the future to provide the necessary support for the website to evolve as your business grows.