Magento Progressive Web Application (PWA) is a revolutionary innovation lately cropped up among Magento merchants. The advent of Magento PWA has elevated the website experience to a whole new level. Despite this, the term Magento PWA remains a novel concept. This article will explain "What is Magento PWA?" and the following are reasons why it will be a significant trend next year.
What Is Magento PWA?
Simply put, Magento Progressive Web App or Magento 2 Progressive Web App indicates a Magento website that has the look and feels of a native app, by leveraging the technology of PWA. It is an excellent combination of a Magento website and a native app.
PWA allows users to have an app-like experience when accessing your website. As a result, websites become far more interactive and user-friendly for mobile devices. 
Not only that, but Magento 2 PWA has some fantastic features that are identical to native apps. PWAs can be installed instantly on the user's device by tapping the "add to home screen" pop-up. Thanks to PWA, users can receive push notifications about your website and enjoy it without an Internet connection. 
Why Will Magento PWA Be The Trend In 2022?
Yes. Of course, Progressive Web App will be one of the most powerful technologies to integrate into your Magento website in 2022. Because of the great utilities it brings, investing in PWA Technology for your Magento 2 is a lucrative decision.
Below, the article will go in-depth about why PWA is anticipated to dominate the e-commerce market in 2022.
#1 Mobile shopping is becoming more widespread
Mobile commerce has attracted increasing attention in recent years. Accordingly, users are more passionate about shopping on their phones than before.
Consumers are more interested in purchasing mobile phones than laptops due to their convenience. As a result, improving the mobile experience is critical if you want customers to return to your website frequently.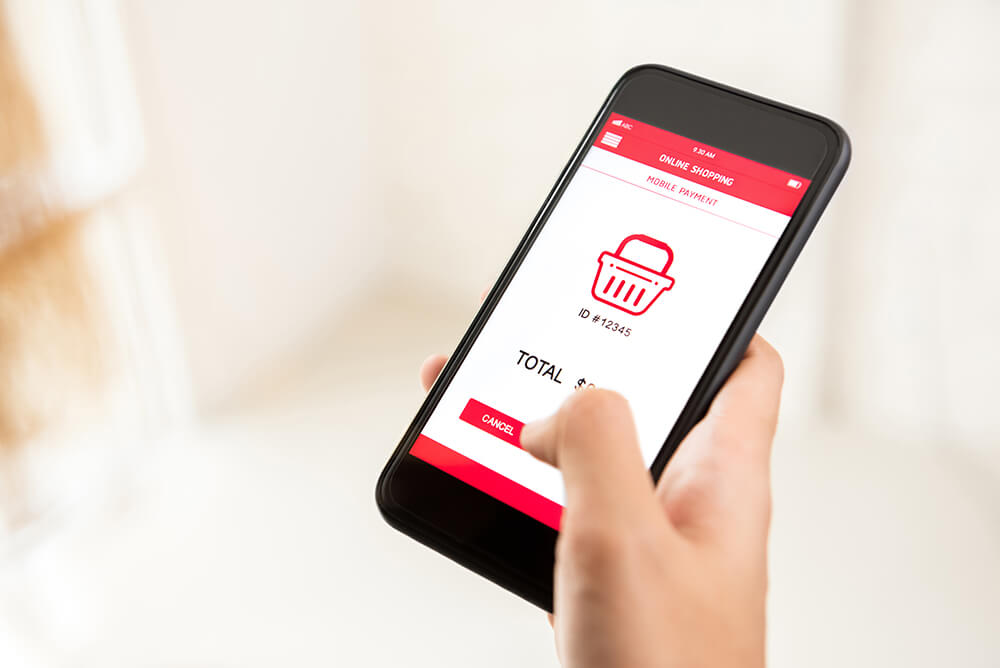 This demand has prompted Magento store owners to think of innovative solutions to bridge the gap between mobile and desktop buying experiences. On the other hand, the original Magento website is entirely insufficient to cater to this requirement.
Fortunately, Magento Progressive Web App dramatically improves the mobile user experience. PWA is confident that a UI comparable to a native app will provide phone-loving users with a seamless and enjoyable experience. Whatever device or platform your customers are using, there does not appear to be any inconvenience when shopping through the Magento 2 PWA. 
What's more, PWA is generally more affordable than a native app. Besides that, because it can be installed and has an offline mode, PWA somewhat outperforms native apps. As a result, integrating PWA technology is critical if you want to increase mobile sales while saving your pocket.
#2 SEO is becoming increasingly vital
Because of the impact of the Covid epidemic, an increasing number of firms are focusing on creating e-commerce websites. As a result, maintaining a good SEO rating will become more competitive.
In terms of SEO, PWAs outperform traditional websites. PWA will significantly enhance your SEO score by delivering a better shopping experience, a more mobile-friendly design, and lightning-fast website speed.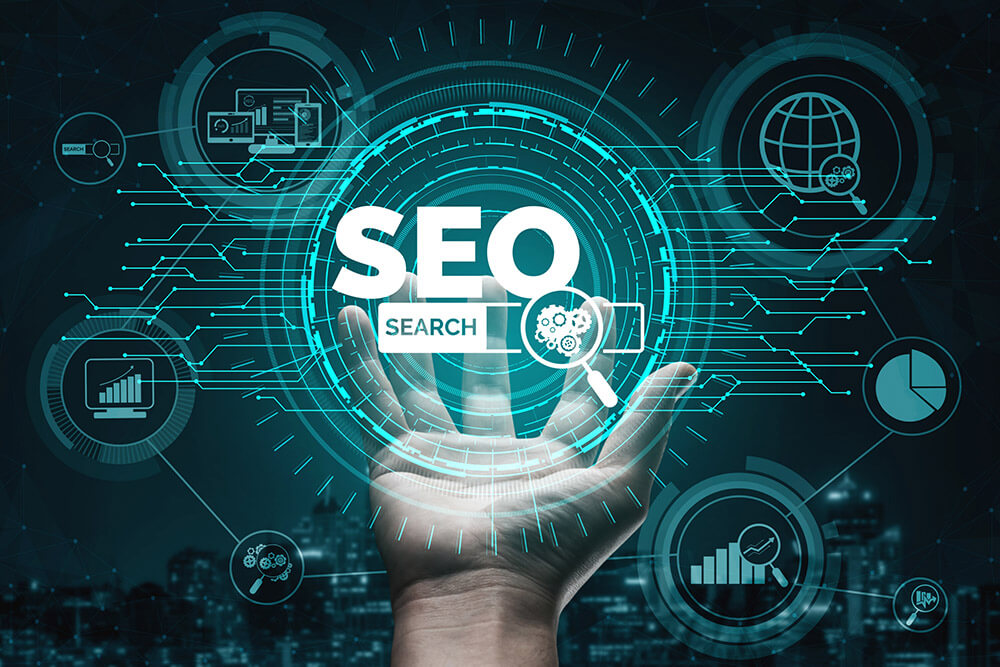 To begin with, a PWA is just as indexable as any traditional website. Moreover, PWA for Magento improves the user experience with features such as offline mode, push notifications, and "add to home screen". Customers will become more engaged with your website and spend more time in your online store as a result. Longer session duration and a lower bounce rate will help you achieve a high SEO ranking. 
A mobile-friendly design is also one of the criteria used by Google to evaluate SEO scores. With a mobile-friendly interface from design to buttons to responsiveness, Magento Progressive Web App is far more welcoming to mobile users than a conventional website.
Finally, Magento PWA can load in less than 3 seconds, meaning it's 2 to 3 times faster than a typical Magento website. A quick page speed pumps up your SEO score considerably. 
In a nutshell, if you want your Magento website to be at the top of Google's search results and stand out from the crowd, integrating PWA technology is a wise investment.
#3 Cost-cutting during the pandemic is a high priority
The COVID-19 outbreak has affected the economy significantly. Accordingly, businesses suffer immensely, and you will undoubtedly want to keep costs to a minimum. Thereby, companies tend to dwell the whole of their efforts on building online marketing strategies.
It is apparent that marketing investment can be incredibly pricey. Therefore, if you want to find efficient and low-cost strategies to market your website, Progressive Web App will make your dream come true. 
The PWA's push notifications feature lets you instantly engage with your customers about new products or exclusive discounts. As a result, it facilitates your company in staying in touch with and attracting potential clients.
It can be said that taking advantage of PWA's push notifications in an artistic way will effectively market your products or services. The point worth mentioning here is that using PWA will save you much more money than email marketing, Google ads, or social ads. Let's make a quick comparison.
Email Marketing
Email marketing will cost you between $20 to $1,190 per month, yet it's not remarkably effective. Users may ignore promotional emails since they receive far too many of them in a day.
Google Ads
Google advertising is even more expensive than email marketing. Hence, running Google ads may not be the best option for small and medium-sized businesses. Every month, you will have to pay between $9,000 and $1000. Unfortunately, customers will only see those adverts if they actively search for keywords related to your Magento website, and this doesn't ensure they would convert.
Magento PWA Push notifications
Meanwhile, you will spend about $1,000-$5,000 in one lump sum to implement Progressive Web App technology into your Magento website. It may seem a bit much at first but you will be able to reap the benefits of push notifications forever. 
With the regular message sent directly to the user's device, it will assist you in staying in touch with your customers and imprinting your brand in their minds without much effort. Marketing via push notifications is far more fruitful and cost-effective.
#4 Magento is interested in PWA and keeps PWA Studio up-to-date
Progressive Web App technology has piqued the interest of Magento developers. It is why Magento prioritizes PWA Studio updates.
As a result, PWA Studio is the best and most renowned tool for developing Progressive Web Apps for your website. This Magento direction tacitly affirms the growing popularity of PWA.
Furthermore, many third-party suppliers offer Magento PWA solutions ranging from extensions to themes to custom development. This proves that PWA is a thriving and promising market.
With all the above reasons, it can be stated that PWA is becoming increasingly prevalent and will be the most valuable advanced technology for Magento stores in 2022.
How To Integrate PWA Innovation Into Your Magento Website?
There are currently three techniques for rapidly and easily installing Progressive Web App technology into your Magento website.
Utilize Magento PWA Extensions
The first approach is to use the Magento PWA Extension. You won't have to pay much money for it, and you can easily install it on your website by yourself. 
The downside is that the look and feel of your website will not change. Push notifications, offline mode, or a mobile-friendly UI are not available with PWA Extensions. Not to mention the possibility of code conflict when integrating these extensions can affect your website's performance.
Make use of Magento 2 PWA Studio
Second, you have the option of using Magento PWA Studio. The only official Magento solution allows you to create PWAs for Magento websites. Magento 2 PWA Studio will provide your website with a feature-rich Progressive Web App.
Besides that, Magento developers regularly update PWA Studio to meet the market's evolving needs.
Yet, the terrible fact is that Magento PWA Studio is not optimized for an excellent user experience. Firstly, its storefront Venia is plain and unattractive in design. Furthermore, Magento PWA lacks essential functions like product comparison, wishlist addition, and review.
Use TigrenPWA Theme 
Finally, if you want to reap the benefits of Progressive Web App on your Magento website, you should choose TigrenPWA Theme. TigrenPWA Theme, created based on Magento 2 PWA Studio, ensures the best compatibility with Magento websites.
TigrenPWA Theme has more advanced features such as Improved layered navigation, Instagram feed, Banner manager, and Fastly CDN, and the installation cost is already included. These features will inevitably make your Magento store more robust and stunning than ever before. 
Find more about our Magento 2 Progressive Web App development services to get started!
Integrate PWA Technology Now To Gain Incredible Cutting-Edge Benefits
Progressive Web App development is a new concept that will be the most prominent Magento development trend in 2022. The PWA evolution provides you with a quicker, lighter, and more accessible Magento website, as well as a more user-friendly interface. 
As a result, if you want to be up-to-date and stand out from the crowd, PWA is unquestionably a must-have technology for your Magento website.
To grasp a dynamic and engaging Magento Progressive Web App, you must decide on an appropriate integrating solution and select a reliable PWA service provider like Tigren. 
Read More:
The Pros And Cons Of Magento Progressive Web App Development