PWA may be behind native apps for lacking some functionalities, but by no means does its performance isn't as robust as native apps. In fact, most kinds of apps can be switched into a PWA, including Alibaba PWA, the giant Chinese marketplace in global eCommerce.
As you know, eCommerce is much more complicated than any web app as it involves a chain of back-and-forth interactions and the bulky size of the displayed content. In today's case study, we'll get to know deeper about the journey of Alibaba PWA development and how it helped the platform thrive.
An Overview Of Alibaba

Alibaba is a part of Alibaba Group, founded in 1999 in Guangzhou, China. From a small start-up of only 18 employees, it is now one of the world's fastest-growing ecommerce platforms for B2B transactions and has over 22,000 employees worldwide. A year before the lockdown, in 2019, Alibaba's gross revenue reached $248 billion, higher than eBay and Amazon.
Alibaba is the owner of Alibaba.com, Taobao, and Tmall. The market cap of Alibaba had claimed $400 billion already, making up over 80% of sales in China. Altogether, they handle more businesses, merchants, and customer transactions than any e-commerce company.
Alibaba aims to supply and replenish mass-produced inventory from Chinese manufacturers to the international wholesale market. They provide everything that could be packed and delivered, but the 2 most popular items are apparel and electronics.
In the first quarter of 2021, Alibaba acquired 939 million monthly active users. Alibaba's Singles' Day was the most profitable day of the year, with 811 million active customers, generating a trend for quick mass consumption named mega-sales.
What Drives Alibaba To Get On With PWA?
Alibaba, the leading eCommerce marketplace, has put faith in PWA. So, what may it say to all website owners, especially online business owners? Let's dive into PWA more, and we'll see the megatrends that will shape the digital landscape in the future years.
PWA wasn't a brand-new technology. Steve Jobs mentioned it way back in 2007. Google re-introduced it in 2017 under the name Progressive Web App.
PWA is named based on the strategy of progressive enhancement, which begins with regular browser features, and develops modern functionalities or improvements over time, as long as the PWA has the browser's support and doesn't break the inherent structure.
By tweaking the use of Service Workers, PWA can deliver app-like features into a website-based app. In other words, PWA makes the browsing experience mobile possible on its own without a native app.
PWA, at its core, is a website but can be installed on the home screen, deliver push notifications, and has a full-screen mode, just like an app. This way, PWA enables merchants to attract a large audience by running seamlessly on any browser and providing a good user experience.
Furthermore, Service Worker can intercept and serve the network request from the cache. This allows PWA to serve the page content instantly from the second visit, occupy the error-free loading regardless of Internet connection, and save user-generated content to online synchronization.
So why is PWA in high favor? Firstly, PWA is fast and runs seamlessly from the initial page load to page transitions. And the faster the loading speed is, the lower the bounce rate, saving effort in creating a good user experience.
Secondly, data shows that e-transactions via mobile devices are increasing remarkably over a short period, responsible for the majority of eCommerce sales conversions.
Business Insider reveals that affiliate marketing and email positively draw sales for online stores. This implies a non-linear shape in the buying tendency, where people look for information from various sources of validation on their phones before deciding to purchase.
That's why Alibaba turned to PWA to build a bulky yet robust, rapidly loaded, and recurrently engaging online marketplace.
Alibaba's Challenges That Led To PWA Integration
Alibaba won't make it like today without a superior mobile experience. The mobile web is their primary source of discovery and retaining usage. They always look for ways to innovate the design and enhance the performance on mobile but still find it challenging to create a satisfying experience.
The mobile browsing journey was intended to be a part of their strategy to convert non-app users to using the app. However, it turned out that the app didn't live up to their expectation, and many decided to stay on the web. Users instead complete the transactions directly from the browser quickly and conveniently.
With PWA, Alibaba can ensure any digital touchpoint remains high-quality and reliable. Users can either stay on the mobile web that is fast, secure, and engaging or on the app. By having the two coexist, Alibaba has formed a competitive advantage in additional services that allow them to showcase higher visibility on Google and social media sites.
The Results Of Alibaba PWA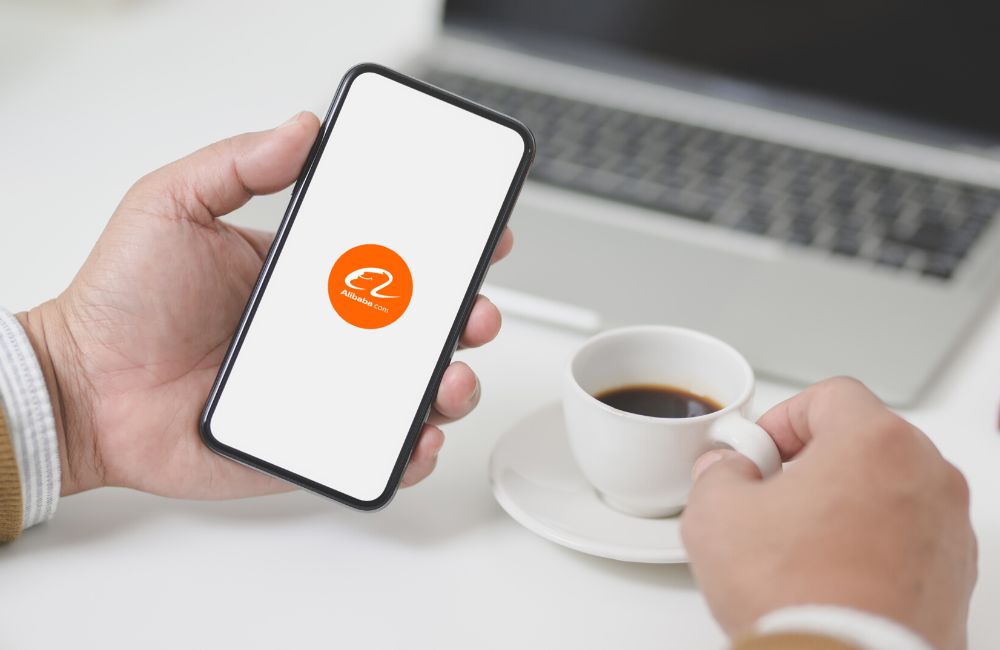 Building a PWA helps Alibaba deliver a decent user experience that captivates first-time visitors, leading to repeat visitors and loyal purchasers. There was a 76% increase in gross conversion rates across all platforms following the Alibaba PWA integration (a conversion is counted when a visitor contacts a supplier directly).
As Android supports PWA best, Alibaba implemented the "Add to Home Screen" prompt, which brought back a four-time re-engagement level compared to other mobile webs. Integrating push notifications allows their PWA to perform the same as a native app.
Alibaba PWA results from a mobile-first and user-centric orientation that strengthens the power of native apps yet retains the accessible and versatile use of websites to harness their competitive edge and accelerate conversions.
About The Function
Lag-immune loading speed with an error-free content display.
The responsive transition between pages and elements.
Intuitive and seamless navigation.
The experience as a whole: is simple and hassle-free. However, Safari doesn't perform in full what Alibaba PWA can bring. iOS users can only browse through the site without accomplishing the rest, such as sending inquiries or check-out.
The Results
76% higher in cross-browser conversions.
14% increase in monthly active users on iOS, while Android obtained a 30% rise.
4 times higher interaction rate from the Add to Home screen.
Leverage Your Online Business's Growth Like Alibaba PWA
Utilize PWA Benefits
Enhance User Experience
PWA owns the app-like features that can be best utilized on a mobile browser. Tweak the design to stay legitimately familiar with a mobile native app, along with much responsive and impressive elements' effects, and users can't distinguish your PWA from the original app.
Without the auto-updating process that users can reload or jump out and jump back in as it is a website at the end of the day, Alibaba PWA stands still like an actual native app, and you wouldn't know.
Almost all mobile PWA designs are customized with a left slide menu and bottom navigation, allowing easy browsing across the site. However, the iOS system doesn't fully support PWA features as Android doe. Keep this in mind when your primary target is iOS users.
SEO-friendly
Have you ever seen a native app that can be linked to their other pages, shared with friends and family, or discovered on the search engine results page? If we combine these two that first seem odd together, we'll have PWA.
If you're looking for a way to compete with larger brands that own their native apps, consider adopting PWA and leveraging its strengths to fit your needs. Try a keyword like "buy wholesale" and similar, and you'll see Alibaba PWA is determined to occupy the first place with SEM, so leverage your SEO strategy to have a chance against them in niche-specific keywords.
You can execute a well-designed SEO strategy with PWA, and visitors will be more likely to convert into frequent visitors with PWA's engaging app-like experience. Together with the lightning-fast loading speed, PWA can retain users on-site longer than the average website.
Low bounce rate, high staying time, smooth transitions, and engaging interactions? Now that we're talking about a potential web app for the top positions on Google.
Improved Reputation
Many techy gurus believe in the power and future of PWA as it may lack functionalities now, but it can be developed later on. Brands that are successful PWA examples receive significant traffic coming from direct shout-outs and references from the PWA articles on the digital landscape, other than Alibaba, there are Starbucks PWA, Tinder, Flipkart, etc.
PWA is relatively new to the majority of web and app users, you need to introduce as well as promote the specialty of PWA to users for them to try it out. As an early adopter of PWA, you can receive attention once you publicize the information about your site to third-party organizations.
Make It Count With Premium PWA Services
TigrenPWA
PWA is the product of modern web app technology, inheriting the application of the latest knowledge about Service Workers, Web App Manifest, and Cache APIs, to name a few. Even skillful web developers may not be comfortable with PWA development without proper training and experience.
Tigren has been working with PWA since the year it was introduced. We have served thousands of online SMBs across the planet with high-quality premium PWA solutions for a high return profit.
We treat each project with great gratification, meticulousness, and a quality-first approach. Based in Vietnam, we are the go-to agency for a reasonable, affordable, and reliable eCommerce solutions provider.
Our Solutions
Currently, Tigren offers 2 kinds of PWA services:
Custom PWA development: you can either ask us to build your PWA from scratch, build partial functions on an existing PWA, or customize a ready-made PWA solution.
Premium TigrenPWA template with 3 different designs and exclusive built-in features.
Key Takeaways
Alibaba recognized the potential of PWA and decided to adopt the new technology to create a competitive edge.
Alibaba PWA brought back more engagement points and increased conversion rates, thus separating this giant Chinese B2B trading platform from other brands.
Related Posts:
Pinterest PWA: Boosting Mobile Performance The Right Way
Uber PWA: The Perfect Case Study For Progressive Web App