Starbucks PWA has gained popularity for its seamless functionality, offline capabilities, and cross-platform compatibility. It has proven to be a game-changer in the world of web applications. But here's the exciting part: creating a PWA like Starbucks PWA doesn't require an astronomical cost.
In this blog post, we're going to dive into the details and reveal surprising insights about the actual cost of developing a PWA like Starbucks PWA. Whether you're a business owner or a developer, this blog post will give you a realistic understanding of the investment required. So, get ready for a pleasant surprise and discover the affordable possibilities of creating your very own PWA masterpiece. Let's get started!
Starbucks PWA: General Information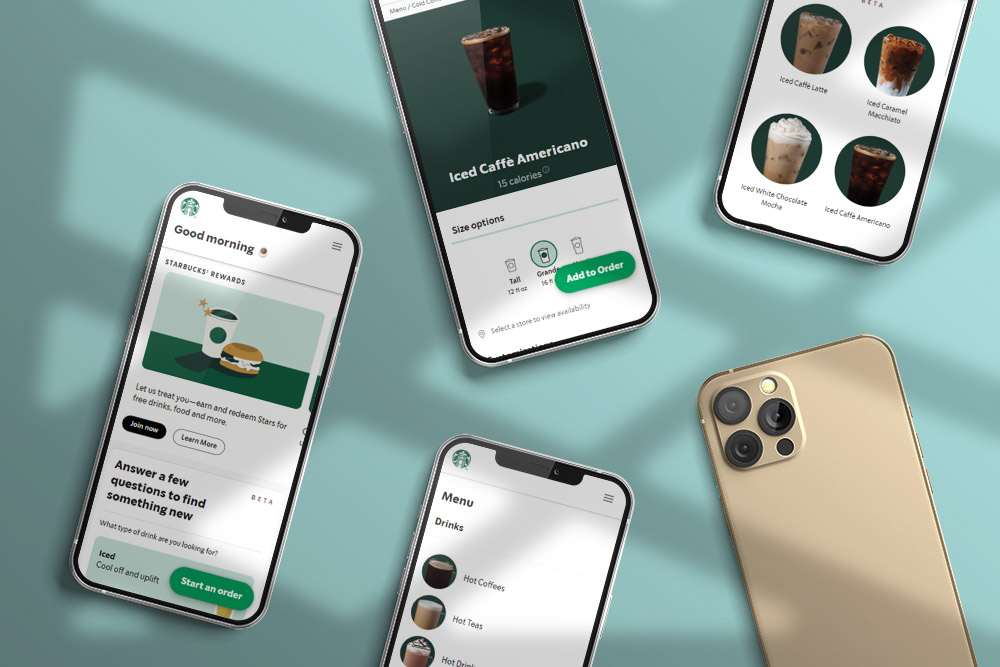 A few years ago, Starbucks saw an issue with its mobile app. They wanted to create a system that was globally accessible for both established and emerging markets, yet the app did not meet their requirements.
Their PWA's goal is that their app should allow customers to view drink menus, customize orders, and add items to their cart, even without a stable connection.
Starbucks PWA features
Besides common functions that you may see on eCommerce websites, Starbucks PWA has many complicated features.
Standard eCommerce functionality: add to cart, product listing, drink menu, payment gateway, product searching, customer pages, CMS pages, etc.
PWA functions:
Functions to serve customers during order: ordering system, custom options, promotion, vivid product images, interactive animations, nearby store locating, gift cards, rewards, and offline mode
Function to stimulate demand: push notifications, add-to-homes-screen.
Others: fast speed, error-free, and highly interactive.
Starbucks PWA achievements
After a period of applying PWA to the business model, Starbucks has achieved fantastic results:
The number of daily active users has doubled. The number of orders from computers and phones both increased significantly.
Sales and conversion rates significantly increase.
The final PWA version is 233KB, 99.84% smaller than the Starbucks iOS app. The speed of this PWA is also faster than the app.
Visits increased sharply, and Starbucks reports showed a 50% increase in mobile visits.
How Much Does It Cost To Develop A PWA Like Starbucks PWA?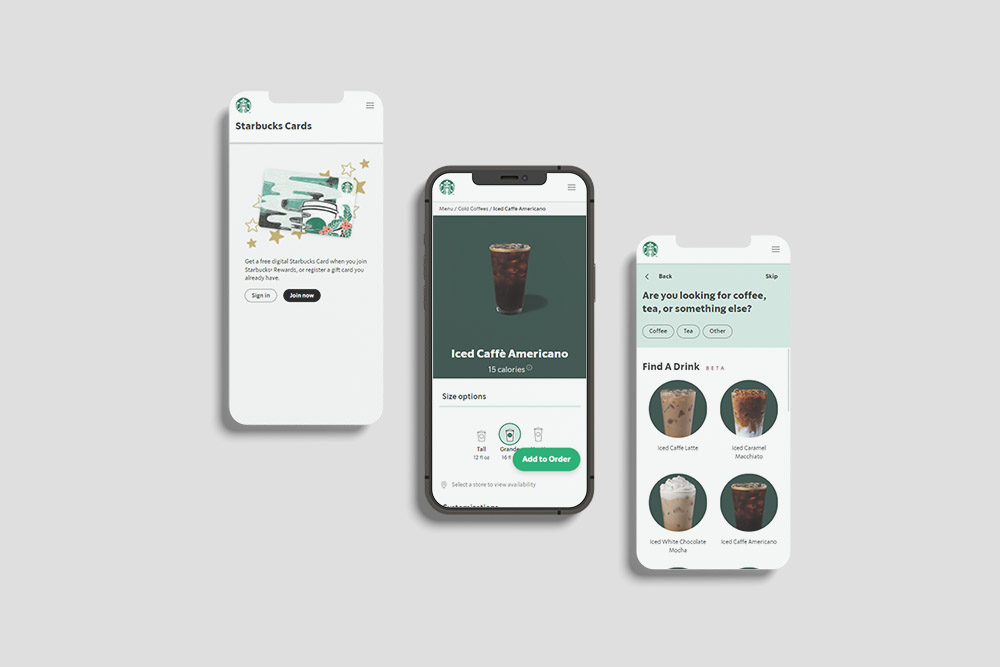 Since Starbucks hires a professional agency to design their PWA, we will also calculate the cost according to the quotes of the PWA development firms.
PWA UX/UI Design
Overall, the UX/UI design of Starbucks PWA is similar to other PWAs.
It includes:
Home page
Category & sub-category pages (product list pages)
Product detail pages
CMS pages (About us, Careers, Social Impact, For Business Partners, Privacy Policy, Terms of use, etc.)
Other pages related to custom functions (e.g., cards, gifts, find a store, etc.)
Customer pages (Sign in, create an account, forgot your password, my account, etc.)
Cart & checkout pages
However, these Starbucks PWA pages have more complex functions. Therefore, UX/UI designers need to consider how it can work effectively for customers.
On the other hand, the interface for desktop and mobile must also be optimized since this determines the customer experience.
A unique design usually ranges from $3,000 to $10,000. This difference is dependent on your cooperated PWA development agency quote.
Obviously, this cost is too much for small and medium businesses. Plus, a complicated interface like Starbucks' would only fit their business model.
Therefore, if you do not have many design requirements, you can consider using the TigrenPWA theme for only $799. The theme is customizable upon request.
PWA Function Development
Once all the designs are ready, the development phase begins. This is the step that consumes the most time and money.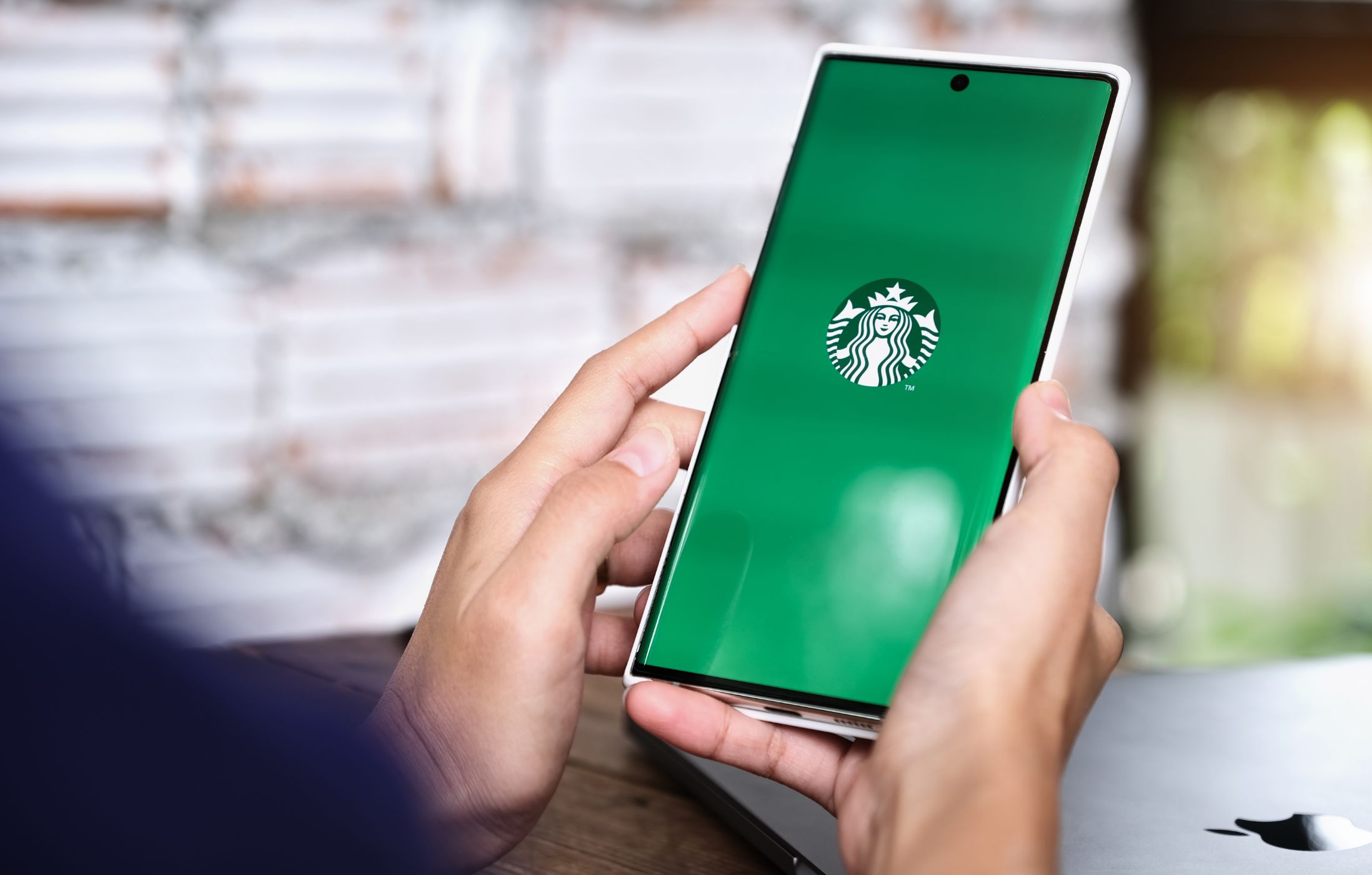 Every Starbucks drink includes customization options, each with its own business logic, so it is necessary to consider which options are to be displayed to customers, how they modify the product, and what information should be sent to the POS.
In addition, Starbucks has very high requirements for caching for offline purposes since their customers may have unstable internet connections.
Here are the Starbucks PWA's unique functions:
Ecommerce (order online): The ordering function of Starbucks PWA is unique. Orders are customized with options for size, ice, topping, etc.
Reward points (Starbucks Card): This can be seen as a "gift" Starbucks gives to its customers. Personalized vouchers will appear here.
Gift cards (Gift): users can gift eCards to their loved ones on holidays using this function.
Order & pickup: Starbucks PWA allows you to order and pick up the drinks to cut down the waiting time.
Store locations (Find a store): this feature is to search for nearby Starbucks stores.
Online payment: Customers can pay for their orders via the PWA.
In addition, Starbucks PWA has all the features of PWA, such as fast speed, offline mode, push notification, and add to the home screen.
If only the basic features of eCommerce and PWA are equipped, the cost will be about $5,000 – $10,000. However, if you want more advanced features like Starbucks' one, you will need to spend about $10,000 to $30,000 more.
Other fees
In addition to the UX/UI design and function development costs we have listed above, many other fees may arise during the operation. Some typical expenses are project management, hosting setups and maintenance & support, SEO, etc.
These are all long-term expenses, which you will likely have to pay for a long time. However, we'll only calculate your budget when you build the PWA. This will cost about $2,000 to $5,000.
Total cost
So to be able to build a PWA precisely like Starbucks, ready to pay $15,000 – $50,000.
The specific cost will depend on the complexity of your PWA and your developers' business quotes. Therefore, besides eliminating unnecessary functions, consider a partner who offers reasonable prices.
Currently, Asian PWA development agencies are getting much attention from the business community. Although the cost to hire them is usually cheaper than hiring US and UK agencies, the quality of their products is not inferior.
A Credible PWA Development Agency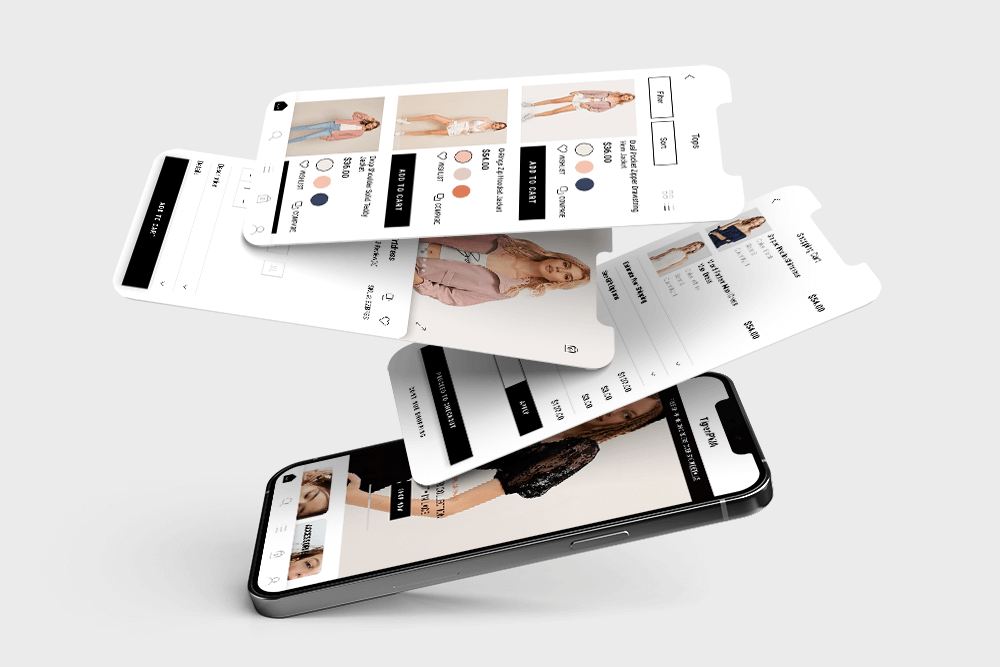 If you are also looking for an Asian company, then consider Tigren. We are confident to be a great partner for you:
Firstly, we have a team of dedicated, skilled developers. They have built PWAs in particular and eCommerce solutions for many famous businesses.
Second, we've optimized our workflow. Therefore, your desired PWA can be completed in a short time with minimal cost.
Third, we used to cooperate with many businesses in various industries, so we know how to customize your app most reasonably.
Fourth, we have a substantial competitive advantage in price due to our headquarters in Vietnam (a low-living cost country).
Find more about Tigren's Progressive Web App development services and let's connect.
Bottom Line
PWA is a new trend in the online business channel. Many large companies have applied this technology to their business models and have been successful. The Starbucks PWA is one of the best examples of this. It is not difficult to understand if you want to learn how to build a PWA like theirs.
However, remember that their app is complex and diverse; not all functions suit your business. Therefore, you can reduce a lot of money and workload if you choose only the right elements.
Read More:
Trivago PWA: The Future Of Mobile Experience
Tinder PWA: A Successful Example Of Progressive Web App
AliExpress PWA: Boost Conversion Rate With Progressive Web App