A website is essential for small businesses as potential customers need to visit your website to know more about your brand. Many small business owners used to be unable to afford to build a reliable website with a beautiful design. Thus, finding the best eCommerce website builders for small businesses is of paramount importance.
Below, Tigren will go over all you need to know about the best eCommerce website builders for small businesses. Scroll down to learn more about how they work and how to utilize them!
What Is An eCommerce Website Builder?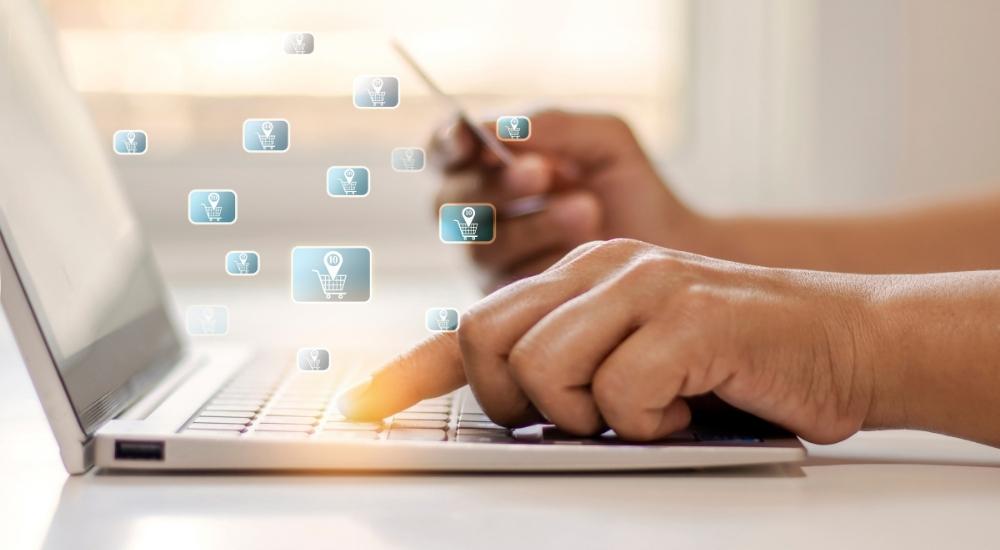 Ecommerce website builders are all-inclusive website builders that make it possible to design and develop an eCommerce site without any programming experience. They enable you to construct an online store using pre-designed, expertly made themes and templates. You can host your websites on the platforms of almost all the eCommerce website builder websites but not all. If not, you must host your website on an external web hosting site.
You buy a personal domain that corresponds to the name of your company, host it on a server that meets the minimum criteria, and research the top eCommerce solutions that can assist you in creating a store. When using an eCommerce website builder to develop your online store, you won't need to search for specific plugins to access shopping carts, product catalogs, and other features. An eCommerce website builder allows you to launch your business with ease. Besides, it offers the necessary website functionalities for eCommerce.
What Benefits Do Website Builders Offer For Small Businesses?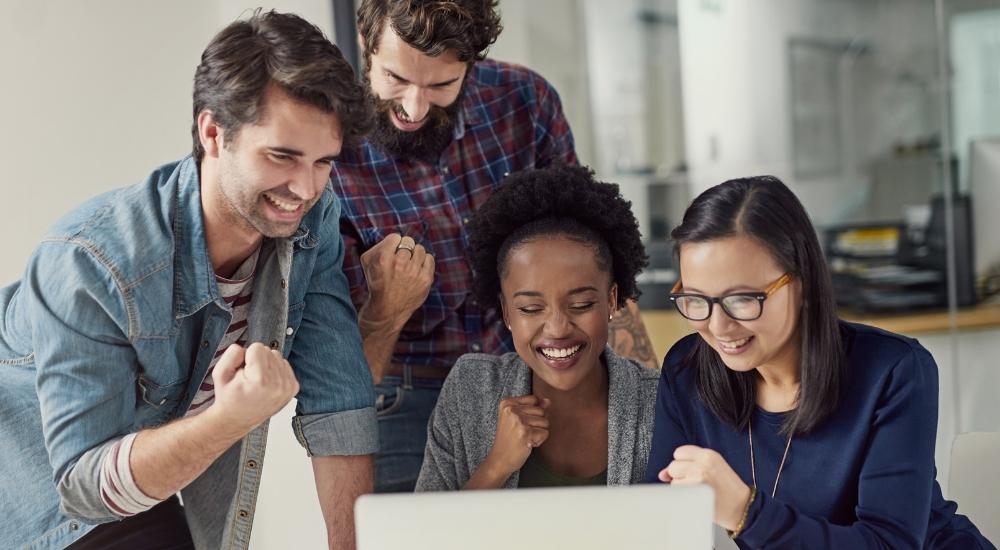 1. Technical or programming knowledge is not necessary.
Website builders require little to no technical knowledge. There is no need to write or edit a single line of code, handle FTP, or do any other technical work. Website builders only use drag-and-drop technology and user-friendly interface designs. Hence, with a simple click and drag of the mouse, anyone can type in a text, upload images, or change and adjust any elements.
2. Any computer can edit your website at any time.
Your web files are hosted on the service provider's server rather than your computer.
Because website builders are online-based. Small businesses only need a web browser and an Internet connection. Then, you can log into your account, make modifications, and then click save or publish. Thankfully, you can do this from any location and on any device.
3. No artistic ability is needed.
It takes at least some graphic design skills to create an appealing website. But you can start with a professionally-designed template if you are unsure of where to begin or aren't confident in your creative abilities. One of the best advantages of a website builder is its templates. In addition, the best part is that you don't have to adhere strictly to the design of the template since almost all website builders allow you to customize the template. Hence, you can modify the templates to match your needs and preferences.
4. Numerous apps are available
Each website builder has a collection of free programs and tools that may be used to enhance the functionality of your website. Free and paid programs are available; some are integrated into website builders, while others are completely integrated with third-party solutions. There are numerous built-in applications on Website.com that you can quickly add using the drag-and-drop editor.
5. It only takes a while to launch your website.
The entire process of creating a website is made simpler by website builders. You begin with pre-made templates, pre-filled web pages, and ready-to-use tools and applications. You only need to enter your content and press the "Publish" button. After that, your website will go live immediately.
6. It is simple for you to maintain your website thanks to website builders.
If you want your website to be successful, it is essential to make regular website maintenance. You must offer visitors new and intriguing information, news, products, or features because visitors are constantly searching for what's new. Making modifications and updates to your website is simple thanks to the drag-and-drop editor and simple, user-friendly interface of the website builder.
7. A small budget is not necessary to use a website builder to create a website.
Both free and premium programs are widely available. Compared to hiring professional assistance, website builders are still quite inexpensive, even with paid plans. Additionally, many website builders offer complimentary hosting and domain names; Website.com even offers complimentary domain email services.
Top 20+ E-commerce Website Builders to Consider

BigCommerce is the top website builder on our list of the top website builders for small businesses. BigCommerce concentrates on e-commerce, just like Shopify does. With the help of this platform, entrepreneurs and online retailers may create websites without any coding knowledge.
Many profitable and intuitive online stores choose to use BigCommerce as their backend. These companies include Ben & Jerry's, Toyota, Gillette, Skullcandy, Nikon, and Fitbit.
Features and Pros
All options include unlimited items, file storage, bandwidth, and staff accounts.
Acceptance of Apple Pay, Google Pay, and Amazon Pay on a single page.
More than 100 expertly crafted templates that are editable.
Gift cards, discounts, and coupons.
Shipping quotations in real-time and tools for expert reporting.
Reviews and ratings of products.
Free SSL and HTTPS over the entire site.
Multi-currency functionality built in.
24/7 live agent assistance.
With no additional transaction costs, access to more than 50 payment processors.
Reduced costs for processing credit cards using Braintree.
Cons
BigCommerce is a capable all-inclusive website builder for e-commerce, particularly for selling through diverse channels, but there are a few things to keep in mind when using this platform.
The first drawback of BigCommerce is that its plans are constrained by the number of annual sales. Therefore, you will have to upgrade to a more expensive plan if your annual sales go beyond the limit.
Furthermore, BigCommerce has a wide collection of themes, very few of which are free, and some of the paid options can cost up to $300. You'll discover that some of these platforms can provide more user-friendly, cheap theme designs when you compare the BigCommerce theme alternatives to rivals like Shopify, Wix, and Squarespace.
Pricing plan
There are two versions of BigCommerce: BigCommerce Enterprise and BigCommerce Essentials (a more customized experience for larger customers). BigCommerce charges you if you go above the revenue caps on the plans, thus larger stores must use the higher-level plans.
The BigCommerce pricing structure is a top Shopify substitute and is very comparable to that of Shopify. BigCommerce offers an enterprise solution in addition to three basic plans, with the entry-level plan costing $29.95 per month. The two remaining options, which have monthly costs of $79.95 and $299.95, respectively, come with extra features like an abandoned cart saver, stored credit cards, custom SSL, Google customer reviews, and greater annual sales limitations.
It's crucial to note that while BigCommerce doesn't have its transaction fees and offers a range of payment processors, working with Braintree for payments gives you access to specialized rates (as low as 2.2% plus $0.30 per transaction).

If you've been looking into online store builders, you may have discovered that Shopify is one of the best eCommerce website builders for small businesses.
Shopify statistics demonstrate that it is one of the biggest e-commerce platforms, with 1.7M merchants utilizing it to sell products online.
This platform has a stronger emphasis on online sales, hence it provides more sophisticated e-commerce tools than the majority of other website builders. Small to medium-sized businesses should use Shopify.
Features and Pros
Shopify features all the tools you'll need if you're serious about selling and want to grow your small business. If you still can't locate what you're looking for, you can browse the sizable app store.
Shopify is an eCommerce platform with a specific focus on assisting you in creating an online store. Because of this, it offers more sophisticated sales features than Squarespace and Zyro, two popular website builders.
If you currently sell things, Shopify has apps that make it simple to integrate your inventories and manage all of your sales from a single location. Additionally, Shopify offers fantastic multichannel selling possibilities, such as Instagram, Facebook, and even Amazon and eBay integration.
Cons
In the e-commerce industry, Shopify struggles to perform on two fronts.
Without employing third-party programs, which typically come at extra expense, it is impossible to integrate product sales with members-only access to online material like classes or webinars. Similar to increasing features, additional apps are required for things like online appointments, prepaid bookings, and donations.
Although you can sell these items on Shopify, you'll need to locate, set up, and use an app to add those features. These sales alternatives are integrated into e-commerce website builders like Squarespace and Wix, in contrast.
Another weakness of Shopify is blogging. Although it provides some basic blogging capability, the blog-based e-commerce website is far more complex than this one.
Pricing plan
You may want to consider other small business website builders that provide a free or less expensive plan if your company is just getting off the ground.
Higher-priced plans help expand organizations with features like comprehensive reporting and more sales tools, and they cost between $79 and $299 per month. As a result, if your company succeeds, your e-commerce website platform won't be a hindrance. Shopify also offers an Enterprise version.
It's vital to remember that if you don't utilize Shopify Payments for payment processing, Shopify charges extra transaction fees. On the Basic Shopify Plan, these are 2%; on the Standard Plan, 1%; and on the Advanced Plan, 0.5%. If you want to utilize your payment processor on Shopify, you should take these per-transaction costs into account.

A platform for creating websites for small enterprises is called Square E-commerce, which was formerly known as Weebly.
Features and Pros
Weebly is less expensive and makes it simple for beginners to build a website from scratch, but not being as sophisticated as Shopify.
Small to medium-sized enterprises should use Weebly. In addition to three levels of premium service, it provides a free plan as well. However, to remove Weebly's advertisements from your eCommerce store, businesses would buy at least a middle-level Professional plan.
With Weebly's drag-and-drop website builder, anyone without coding experience can create a website with ease. Weebly allows you to design any type of website, unlike Shopify and BigCommerce which are both limited to building eCommerce sites.
While we evaluated Weebly, one of the features that truly stood out was how it employs its AI technology to help you follow best practices when adding products. For instance, it can save you time by helping you recognize products and recommend a category name.
Cons
A website backup tool is available on Weebly, although it is rather limited. It enables the zipped file download of the entire website. The problem here is that the website backup cannot be restored to the Weebly website.
It could be challenging for non-coders to add more customization to their websites. The ability to change the theme's files and overall structure aren't flexible enough.
The blog features on Weebly aren't all that spectacular when compared to those of other platforms.
Weebly provides a very basic page management tool. Since they are currently stacked one below another, it is particularly challenging to organize the navigation of a website with a lot of pages.
Pricing plan
From $0 to $29 per month, Weebly offers four different plans. For simple websites, the Free plan is best, and you can connect a custom domain to the $9/month Personal account. While the $29/month Performance plan has the most advanced capabilities, the $16/month Professional plan is ideal for, well, making your site appear more professional. If you want to create a company website, these final two are your best bet.

Wix's simplicity of use is best summed up by a customer remark that reads, "If you can use PowerPoint, you can build a professional-looking website with Wix." It is perfect for designers and photographers, but it shouldn't be your first option if you're searching for an e-commerce solution or a reliable website with fast loading times.
Features and Pros
Because its templates are incredibly flexible while remaining simple to use, Wix, is ideal for any small or midsize store. We advise using Wix to create your website if you are unable to select between features and convenience of use or any one category that is most important to you.
Wix approaches website setup differently compared to other eCommerce website builders. Creating your website is the first step; the eCommerce-specific steps, like adding goods, are done later. When you enter your inventory, you'll find it to be a simple process.
Wix walks you through the remaining steps, including configuring shipping restrictions and payment options after you enter the information about your inventory. The eCommerce platform empowered by Wix provides almost all the capabilities you'd want from a high-quality platform.
Although Wix lacks the app store, you can still add more functionality by integrating with services like Avalara, Modalyst, KudoBuzz, and Smile.io.
Cons
Unlike Shopify and many WordPress e-commerce platforms, there is no direct interface to sell Wix products on Amazon, eBay, and other seller marketplaces. Its back-end order management features are also less capable than those of these platforms. The storage capacity for your website is also restricted by your subscription, in contrast to the majority of all-in-one platforms, which offer limitless storage.
Wix also lacks an integrated POS system for combining in-person and online sales. Wix offers a few connections, such as Square POS, however integrated solutions, such as Square Online, are frequently more thorough and trustworthy.
In terms of design, Wix has a significant flaw. Like with most other e-commerce website builders, you cannot switch your complete design to a new theme after publishing your website. You must totally rebuild your online store in a new theme if you want to completely alter its appearance.
Pricing plan
In addition to an enterprise plan for power-sellers who choose to remain on Wix rather than switch to a platform like Shopify or WordPress, Wix offers three e-commerce website options that range in price from $23 to $49 per month.
The three Basic, Unlimited, and VIP plans include everything that the majority of new businesses and small vendors require to get started and expand on Wix. Like the majority of e-commerce website builders, you can easily upgrade your plan without a hitch when you're ready for extra features.

One of the best website builders for small businesses is Squarespace. It assists everyone in creating attractive websites, from artists to business owners.
Features and Pros
Almost all users will concur that Squarespace is the most aesthetically beautiful of the website builders. Additionally, it is quite simple to apply (second to Wix.)
Although Squarespace's eCommerce tools aren't as robust as those of BigCommerce, it does have the best-designed templates available. Additionally, according to our study, it is the simplest platform for setting up and running an online business. For companies in the creative sector, we advise using Squarespace because of its incredible template designs.
The high skill level of Squarespace's design templates is one of its benefits. They are all user-friendly designs that you can rapidly set up using drag and drop. Your website pages can be personalized and customized while maintaining a unified design across the board. A Products page is present in each eCommerce template.
Squarespace offers superior blogging features that considerably outweigh those offered by Shopify, Wix, or Square Online, in addition to superb design and flexible e-commerce possibilities. Although none of its blogging tools can compete with WordPress', they are far simpler to use.
Cons
The eCommerce website builder offered by Squarespace falls short of Shopify in terms of multichannel sales. One drawback is that you can't interface with Amazon, eBay, and other sales platforms directly, nor do you gain benefits like integrated shipping label printing or a Facebook Shop integration.
Squarespace isn't as free or as easily expanded as WordPress or Square Online. Squarespace, though, falls somewhere in the middle of all of them. It's less expensive than other all-in-one solutions, easier to understand than WordPress, and has more design options than the Square Online store.
Pricing plan
Even the Squarespace price plans seem reasonable; the smallest eCommerce plan is just $23 per month if you sign up for a year (or $33 per month if you choose a month-to-month agreement).
However, if you use our exclusive Squarespace promotion code when making your first purchase, you can obtain the $23/month plan for just $20.70/month. To save 10% on any Squarespace plan, just enter the code WBE at the checkout.

As the most popular content management system, eCommerce functionalities are not offered by the standard WordPress installation. You'll need to include a free, open-source plugin like WooCommerce if you want to build a WordPress eCommerce website. However, more sophisticated extensions cost money. Additionally, like with most WordPress websites, you will typically need to make a separate payment for the hosting of your website.
Features and Pros
You must start by building your WordPress website because WooCommerce is a WordPress plugin. You can discover a ton of WordPress templates online, both free and paid. But make sure WooCommerce is compatible with your theme. Like any other WordPress website, businesses are able to create pages and posts.
Following that, you add WooCommerce as a plugin. It's simple to add products by selecting "Add New" from the WooCommerce product menu and providing the necessary information.
WordPress allows you limitless content production and online commerce opportunities as a blog-based website builder. Basically, WordPress allows you to design anything you can imagine. Simply add an e-commerce plugin for sales functionality and a WordPress e-commerce theme for your overall appearance to develop any form of e-commerce website imaginable on WordPress.
Cons
WordPress is not the best e-commerce website platform for newcomers. In fact, they have one of the steepest learning curves of all the alternatives on our list of the best e-commerce website builders for small businesses. However, it is not necessary to have technical or coding knowledge to create a fantastic WordPress e-commerce website. To learn how to navigate the environment, all you need is time and patience.
Additionally, WordPress needs more setup than the other platforms on our list. Starting with website hosting, e-commerce plugins, and shop themes, WordPress has more moving elements. Additionally, extra plugins are required to provide functionality like social media connectors, multichannel sales, marketing tools, and SEO. But it's also what allows WordPress to be infinitely expanded.
Pricing plan
WordPress has the potential to be the most affordable e-commerce website builder, particularly when you're first getting started. The free versions of numerous e-commerce plugins, such as WooCommerce and Easy Digital Downloads, as well as WordPress itself, are both available. There are a ton of free e-commerce themes available as well.

One of the first website builders is Volusion.
Features and Pros
It assists you in quickly launching your business online and was created in 1999. And data is its main focus. However, it possesses more than 30 paid and 11 free themes.
Volusion is an all-in-one online selling platform that makes it simple to set up, run, and grow your business. The eCommerce website builder offers a user-friendly, comprehensive content editor tool that allows you to quickly make changes to your online store without the need for backend coding, which is a significant benefit for enterprises of any size.
To observe how your online business is performing and where to make improvements, you can access and analyze inventory and statistics. Thus, you should think about using a different website builder if you want to sell music, art, or ebooks.
Cons
Besides, Volusion is less user-friendly compared to other solutions. However, Volusion's inability to support the sale of digital goods is a drawback. The absence of a built-in blogging feature on Volusion is one drawback. Your marketing plan and overall reach may be seriously hampered by the absence of a blog component. People with Volusion's Personal (basic) and Professional membership plans frequently lament the prolonged wait times for competent customer service. Moreover, Personal, the Volusion's entry-level plan, offers so few integration options is another disadvantage.
Pricing plan
For an eCommerce platform, Volusion offers some of the best price options. There are four different subscription options available, with prices ranging from $31.50 per month (when paid annually) to a custom package with a price based on your gross sales volume. Online security features and customer support are offered in all subscription tiers. You may also use the platform for a 14-day free trial to see if it fulfills your needs before committing to a subscription plan.

Big Cartel offers a rather distinctive niche: artists, unlike the majority of the website builders on this list. According to Big Cartel's website, they have assisted in the sale of artwork valued at more than $2.5 billion, and the small crew works to support artists in any way they can.
Features and Pros
Big Cartel provides a free plan to cater to creatives who are short for cash, and it might be highly alluring if you're intending on selling fewer than five things. Google Analytics, theme code editing, and inventory tracking are among the features that are absent from the free plan in contrast to those that are present in the paid version.
However, inventory tracking is a feature of the provider's premium plans. With the use of this function, you'll be able to efficiently maintain track of everything in addition to selling your stuff. Additionally, you'll be well prepared to scale in the future, which is always advantageous for a developing organization.
The primary selling point of Big Cartel is the fact that you may create, publish, and even sell without spending any money. That is quite unusual. Big Cartel defies the standard that most other website builders for e-commerce require you to be on a paid plan in order to make sales on your website.
Cons
Big Cartel struggles to compete with other free eCommerce small website builders like Square Online. Big Cartel may have several advantages that put it on our list of the top eCommerce builders for small enterprises, but no builder is perfect.
Big Cartel is designed for you if you're just getting started and don't mind staying that way.
It's great for selling a select few one-of-a-kind items because it was created to assist artists, artisans, and creatives in selling their products online. Products cannot be added in bulk, so be ready to add each one individually!
Pricing plan
The reasonable price plans offered by Big Cartel are among its strongest features. You can sell up to five products using Big Cartel's free plan, which has extremely basic capabilities. You can sell up to 50 products with the least platinum plan, which costs $9.99 per month and unlocks all of Big Cartel's features. With the Diamond plan, you have to pay $19.99. Anytime is a good moment to update or downgrade.

The previous name of Shift4Shop was 3DCart.
Features and Pros
With their website builder, you may create your site while selecting a template from a large selection of expertly made, sector-specific designs. Then, you can directly edit the HTML and CSS to make changes to your website using their user-friendly web design tool. Currently, it offers more than 100 free themes.
Shift4Shop receives a dismal 2 out of 5 for its designs, making it the lowest option on this list for creatives. Instead, it focuses on robust back-end tools and inventory features.
You can't edit your site while on the move because there isn't a mobile app, but Shift4Shop has a surprisingly strong selection of integrated sales tools. Additionally, you'll avoid having to purchase numerous programs, which can soon add up in cost.
In terms of its sales features, Shift4Shop receives the same rating of 3.4 out of 5 as website builder Zyro. Nevertheless, Shift4Shop has a strong inventory system and a robust backend management system.
Cons
Although Shift4Shop is wonderful for business owners with web knowledge, it's not a fantastic e-commerce website builder for newbies, which is its biggest flaw. Shift4Shop's themes are more challenging to alter than those of the other solutions on our list, and the platform has over 200 built-in capabilities, which might be intimidating for new online vendors.
The annual sales restrictions of Shift4Shop are another significant drawback. Each Shift4Shop plan has a maximum annual sales volume each year, similar to BigCommerce. Thus, despite the fact that Shift4Shop has a long list of features that make it a perfect choice for greater volume sellers, these sellers will also need to choose a higher-level plan in order to fully utilize everything Shift4Shop has to offer.
Pricing plan
Users of Shift4Shop's payment processing in the US can use an unlimited plan for nothing. This enables you to create an online store with an infinite number of products, staff users, bandwidth, and income caps. Other users have three options ranging in price from $29/mo to $229/mo. Shift4Shop Enterprise also offers a custom eCommerce platform for high-volume online stores.

Features and Pros
GoDaddy offers an easy-to-use eCommerce website builder that takes advantage of Artificial Design Intelligence (ADI) to create websites quickly and easily. Building an e-commerce site with GoDaddy is quick and simple thanks to its beginner-friendly build that makes use of artificial design intelligence. Users can enter information about their company into GoDaddy to rapidly construct a customized site format and style, making it ideal for individuals who need to publish a straightforward website online.
To reach a wider audience of potential customers, GoDaddy enables business owners to offer their merchandise on third-party retailer websites like Amazon, Walmart, and eBay.
Cons
The drawback is that you don't have a lot of artistic freedom. GoDaddy provides built-in capabilities for SEO and email marketing campaigns, but its features aren't very robust. Even though you can launch quickly, a GoDaddy website can only support the sale of up to 1,500 products. Therefore, GoDaddy wouldn't be the finest eCommerce site builder for you if scalability is what you're searching for.
Pricing plan
The four website-building packages offered by GoDaddy are Basic at $6.99 per month, Premium at $13.99 per month, Commerce at $14.99 per month, and Commerce Plus at $29.99 per month.

Selz is an eCommerce platform that mostly serves beginners.
Features and Pros
It helps you sell across multiple eCommerce platforms to boost sales and is straightforward and quick to use. Selz isn't the greatest choice if you're searching for sophisticated eCommerce capabilities like bespoke report builders and integrated shipping services.
With the help of a website theme, you can create an online presence with Selz. Selz gives you the choice of building full-fledged online storefronts or adding Buy buttons to a typical business website. It also offers web hosting, an SSL certification, and payment processing. Without a credit card, you can test Selz for 14 days for free.
In general, Selz is similar to a lot of the websites on our list. Each of Selz's three subscription options comes with an online store that can be completely customized, limitless products, storage, bandwidth, and customers, as well as round-the-clock customer assistance.
Cons
Although Selz boasts unique features for digital goods vendors, there are a few areas where this e-commerce website builder trails rival competitors.
First off, despite the fact that all Selz themes are free, there aren't many options in the theme store. Additionally, Selz levies transaction fees on people who don't use Selz Pay to handle payments, much like Shopify. Depending on your package, these costs range from 2% to 0.5%. This means that if you already work with a payment processor and want to maintain doing so for your e-commerce website, hiring Selz will cost you a lot of money.
Finally, not all of Selz's digital selling tools are included in the entry-level plan. You must have at least the Standard (middle-level) plan to access its license keys and other features, for example.
Pricing plan
Selz offers subscription options at a price that is comparable to that of BigCommerce and Shopify. Selz offers three distinct plan tiers, with the entry-level Basic plan costing $29 a month. Next, the Basic plan has a monthly cost of $59 and the Advanced plan has a monthly cost of $199.
How Much Does a Website Builder Cost?
You should think about how the platform's monthly (or annual) pricing structure fits with your budget because prices might vary greatly.
A brief free trial, a free plan, or a free-to-build option is typically available from eCommerce site builders, but almost all of them demand a subscription plan to continue selling. Platform to platform varies in terms of costs and programs. You can utilize the free trial to test whether it is the best eCommerce website builder for small businesses or not.
Website builders for small enterprises often cost between $12 and $30 per month. Different elements influence how much it will ultimately cost to develop an online store. These elements are the features you want to have in your store, the platform you want to use to construct it, and any supplemental charges like email marketing, third-party apps, plugins, and data migration. Besides, the total cost also depends on the type of hosting. The cost of website builders that don't contain a hosting solution ranges from $15 to $240 (with shared hosting, VPS hosting, dedicated hosting, etc).
A platform with many tiers or packages will allow you to expand your business and add additional capacity as your demands change over time. In the end, creating an eCommerce site requires investment, but the best eCommerce website builders for small businesses can considerably reduce expenditures.
How to Choose the Best eCommerce Website Builders for Small Businesses?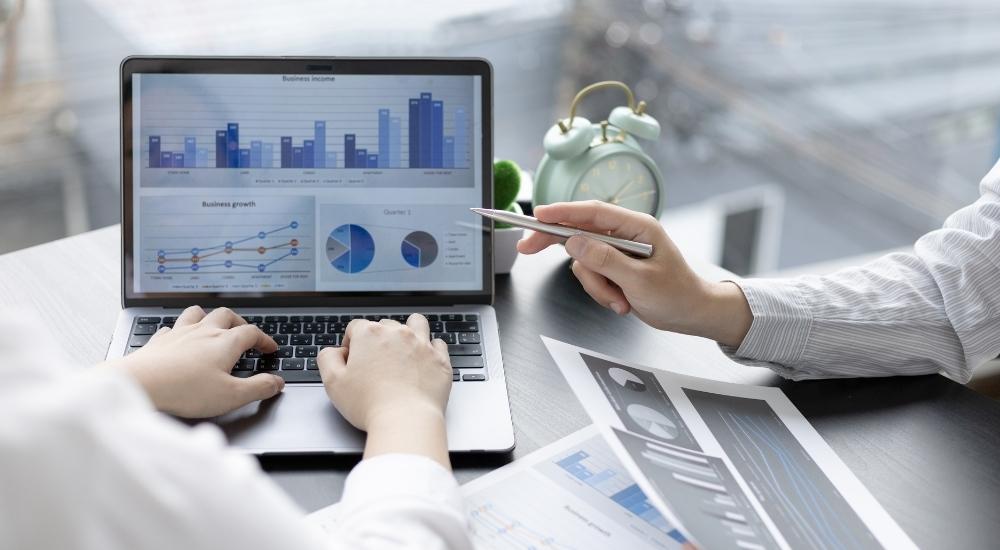 1. Ease of use
Most website builders are easy, simple to learn how to use, and have a pleasant user interface (also known as UI and UX). You already possess the abilities required to build your website if you know how to click, drag, drop, and upload photos.
2. Numerous themes
Look for the best eCommerce website builder for small businesses that provides a selection of attractive, feature-rich templates or themes. There is little chance that your website will appear exactly like another one because there are so many themes to pick from.
3. Mobile-friendly devices
Customers use diverse devices of all sizes and shapes (phones, tablets, laptops, and desktops). Because of this, a mobile-responsive website is an absolute prerequisite.
4. Suitable for various browsers
Make sure your website builder is browser-compatible before creating your website. To check if the website builder is compatible with all browser types, it is simple to ask the support team of the website builder or look at internet reviews or resources.
5. Customizable lead forms
Make sure the website builder allows you to develop and adjust lead forms. With the help of the best eCommerce website builders for small businesses, you can personalize your lead forms.
7. Search engine optimization tools
Find out what SEO tools each website builder offers and how you can utilize these tools and features to enhance your SEO. Furthermore, Google Analytics should be connected through your website builder.
8. Social media integrations
If you want to increase website organic traffic, social media integration is a must. For this reason, social networking elements must be able to be incorporated by your website builder. You should confirm that your website builder enables you to add social media sharing buttons to your blog and website.
9. Available free trial
Look for a free trial initially when selecting a website builder. Thanks to a free trial, you can often get your website off to a solid start. Besides, free trials can last anywhere from a few days to over a month.
10. 24/7 customer support
In any situation, you could require expert assistance. Customer support can help with that. Any website builder you select needs to offer access to round-the-clock client service. Customer service should be accessible whether you contact them by phone, email, or chat. They should help you solve your issue as soon as possible.
11. Various useful features
Choosing an eCommerce site builder almost comes down to one thing: How can make your website different from the others? In the end, you want a platform with tools that will support your ambitions.
The best eCommerce website builders for small businesses with the equipment you need to expand your business will have a big influence, both now and in the future.
12. High Security
Customers want to feel secure while making purchases from you, whether it's their credit card number or mailing address. Make sure to pick a builder that not only provides secure payment methods but also gives consumers a variety of payment options.
Who Can Benefit from an Online Store Builder?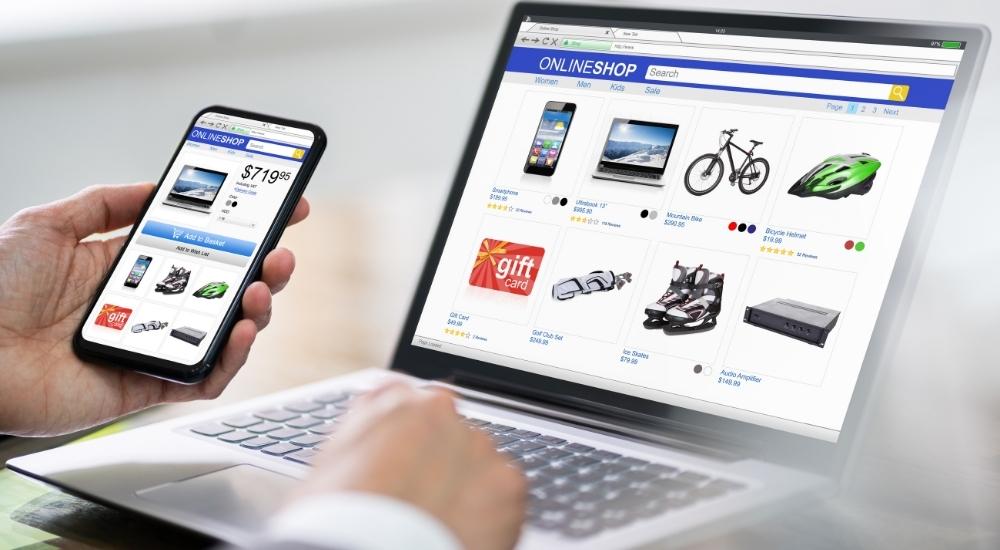 1. New businesses
Using the best eCommerce website builders for small business to build your website is a terrific solution if you're just starting and searching for methods to save money without sacrificing function, quality, or performance. Thanks to the best eCommerce website builders for small businesses, the process of creating a website will go much more smoothly without the trouble of reconfigurations or conversions.
2. Growing startups
Growing startups must exercise financial restraint since they cannot afford to waste time or precious resources on products or services that will not further their growth. An online store or platform needs to offer quick, tangential advantages. The best eCommerce website builders for small businesses will give companies both a foundation to expand on and the functionality they require to market their goods.
4. Dropshipping sites
Small businesses must design a store that works with that business plan to develop and operate a dropshipping business. The best eCommerce website builders for small businesses can enable them to build an optimized dropshipping site.
5. Established businesses
Any established business regardless of size can benefit from using an eCommerce website builder. An eCommerce store may help your business succeed no matter what you are currently offering, whether it be tangible goods, intangible services, or digital solutions.
6. Private-labeled products business
The best eCommerce website builders for small businesses offers a great opportunity to start a business selling goods and services from many vendors, similar to dropshipping. Companies can sell a variety of goods on their website by establishing connections with numerous vendors or wholesalers.
Ecommerce Website Builders vs Custom Build: What's the Difference?
Building a custom website is frequently considered a solution for companies to cut out the middlemen and save money in the long run.
However, the majority of small businesses lack the time and funds to have a developer on staff to construct their website from the bottom up. Building a proprietary website is hard and necessitates a great deal of prior skill, let alone construction.
The best eCommerce website builders for small businesses is probably your best choice if you need a new site but have never developed one before. Store builders are fantastic for many reasons, but one of the most significant benefits may be that you can easily control how your store appears and, consequently, how your customers shop.
Final words
The process of creating a website for small firms shouldn't be complex. The best eCommerce website builders for small businesses builder can help you quickly launch a website. It's time to try out your options after learning what they are when looking for the best eCommerce website builders for small businesses. Although each choice has advantages and disadvantages, you now hopefully have a better understanding of which website builder is appropriate for your small company.
Your firm can only thrive, attract visitors, and increase sales by using an expert e-commerce website. In addition, the right eCommerce site can significantly increase customer interest and conversion rates.
The best eCommerce site builder for your company will be dependent on your time, your business, and your budget. Consider your resources and business objective so you can make the right choice. If you want to get a free consultation, feel free to contact Tigren. With fertile experience in the eCommerce market, we deliver top-notch website development services based on different website builders. Our expert will help you launch a fantastic website with high performance but at a reasonable cost!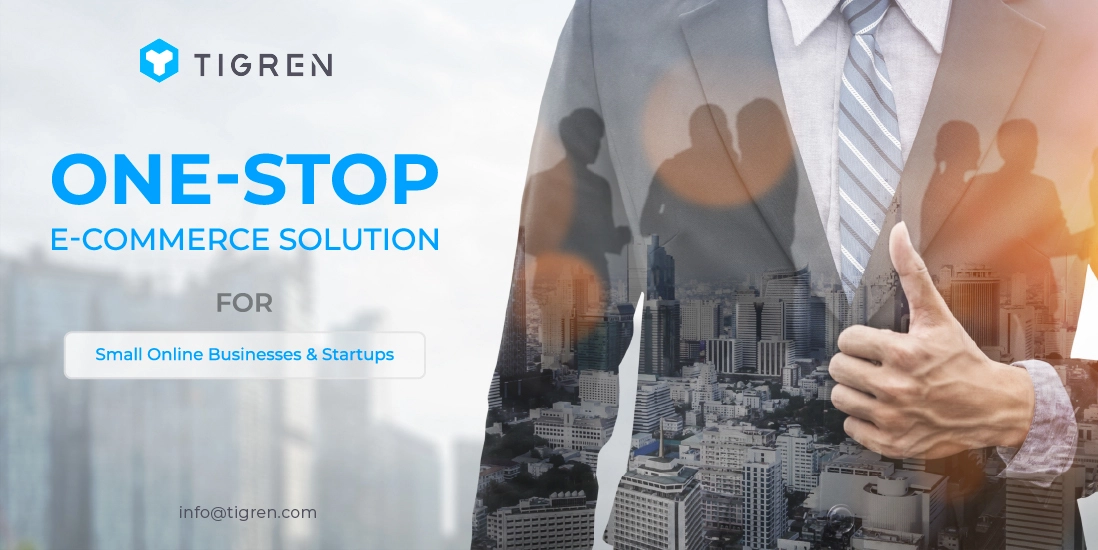 Read more:
Future Of eCommerce: 5 Trends That Every Business Must Know
Headless Website: Must Read Guides Of A Vital Business Trend
12 Trending Products To Sell Online And Reap Huge Profits In 2022
Trending E-commerce Marketing Strategies To Liven Up Your Online Store