For centuries, Ireland has been celebrated for its enchanting tales, lyrical ballads, and breathtaking natural beauty. But now, in the age of rapid digital transformation, Ireland is donning a new hat, and quite stylishly at that.
Gone are the days when Ireland's tale was just about folk songs and tales. Today, it's also about brilliant web designs that turn brands into online sensations.
Several web design companies are pushing the boundaries of creativity and innovation in the heart of Ireland's thriving digital economy. Whether you're launching a new e-commerce platform or looking to improve your current digital presence, the correct agency can be your guide.
Let's check out the top e-commerce website design agencies in Ireland that are setting the standard and boosting the success of businesses around the globe.
What Makes A Good E-commerce Website Design?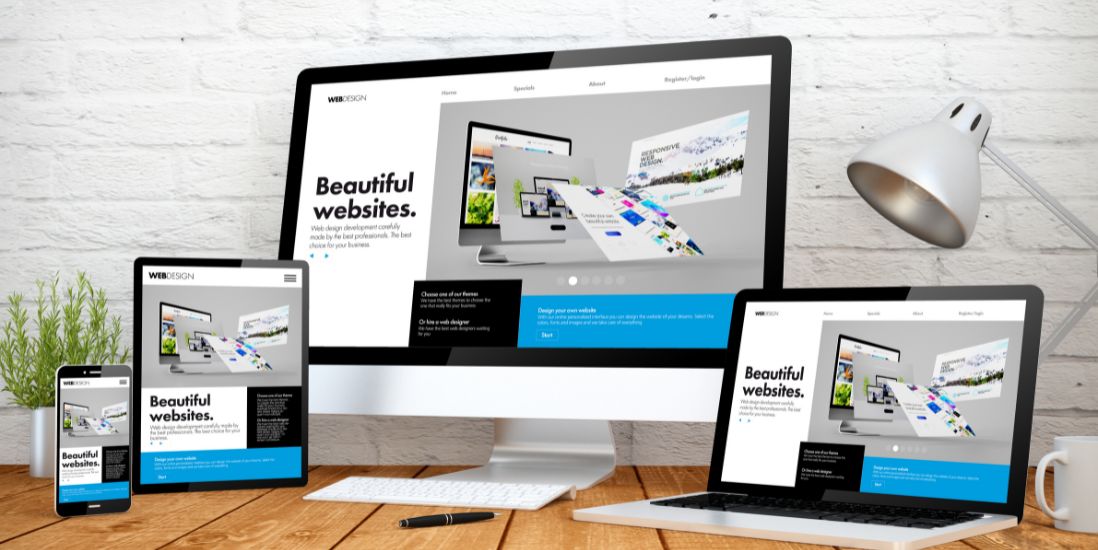 In a nutshell, a good e-commerce website design must be both beautiful and easy to use. Visual appeal is essential. Customer retention is nearly impossible without a unique and sophisticated e-commerce web design.
To create a beautiful web design, besides the unique features of your business, the service quality of the chosen web design company plays a significant role. Designers are people who work with your website and determine the design's success.
User-Centric Design:
Conduct user research: Invest time in understanding your target audience's preferences, behaviors, and pain points. Conduct surveys, interviews, and usability testing to gather valuable insights.
Create user personas: Develop detailed user personas to represent different customer segments. This helps in tailoring the design to meet specific needs.
Visual Appeal and Branding:
Consistent branding: Ensure that your website's design elements align with your brand's visual identity. Use consistent colors, typography, and imagery throughout the site.
Accessibility: Make sure your design is accessible to all users, including those with disabilities. Use alt text for images, ensure proper color contrast, and provide text alternatives for non-text content.
Speed and Performance Optimization:
Image optimization: Compress and resize images to reduce file sizes without sacrificing quality. Use lazy loading to load images as users scroll.
Content delivery network (CDN): Utilize a CDN to distribute website content across multiple servers, reducing server response times and improving load times.
Read More: E-commerce Web Design Tips For An Outstanding Site
How To Know An E-commerce Web Design Company Is Right For Your Business?
Selecting the right web design agency that fulfills all your requirements is a crucial decision that can strongly impact your online business. To ensure you make the right choice, consider three key criteria:
1. Financial Expense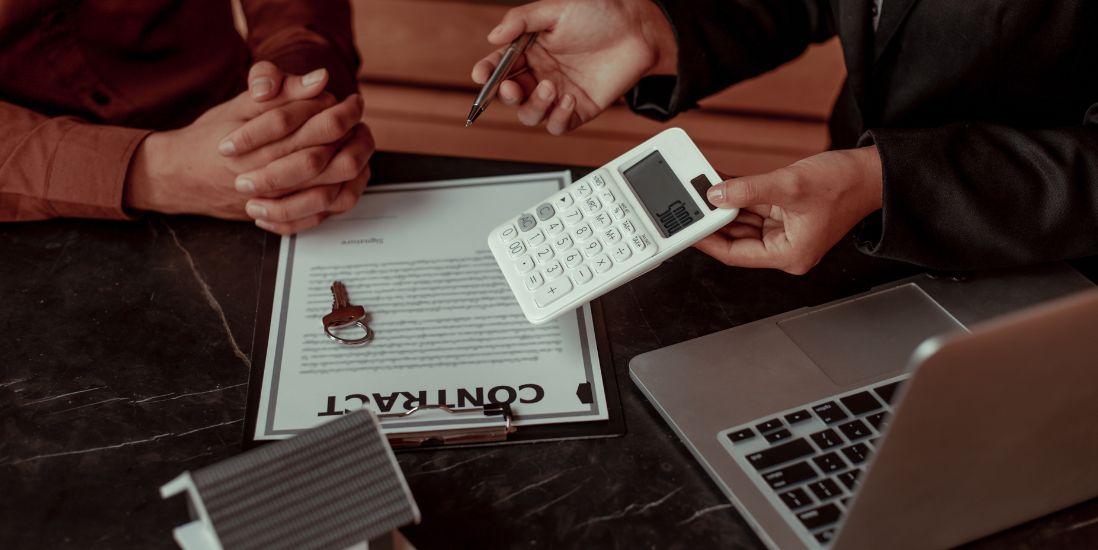 The financial aspect of your partnership with a web design agency is undoubtedly significant. While you aim to maximize your online presence and profitability, it's essential to find a company that can offer reasonable prices tailored to your company's financial background.
Request detailed quotes from potential agencies to ensure transparency in affordable prices. Be cautious of companies that offer extremely low prices, as quality is often reflected in the cost. A balance between affordability and value is key.
2. Personality/Culture
The culture of the agency is important since working with those who share a similar cultural value to your business makes it easier to collaborate. By understanding your business, the agency can produce more valuable strategy that can improve effective and supportive teamwork.
Agencies that share your values and work ethic tend to understand your goals and challenges more deeply. This mutual understanding can facilitate quicker problem-solving and result in more valuable solutions.
To find out cultural compatibility, consider engaging in discussions and meetings with potential agencies to get a sense of their approach, communication style, and how well they comprehend your business's unique character.
3. Offerings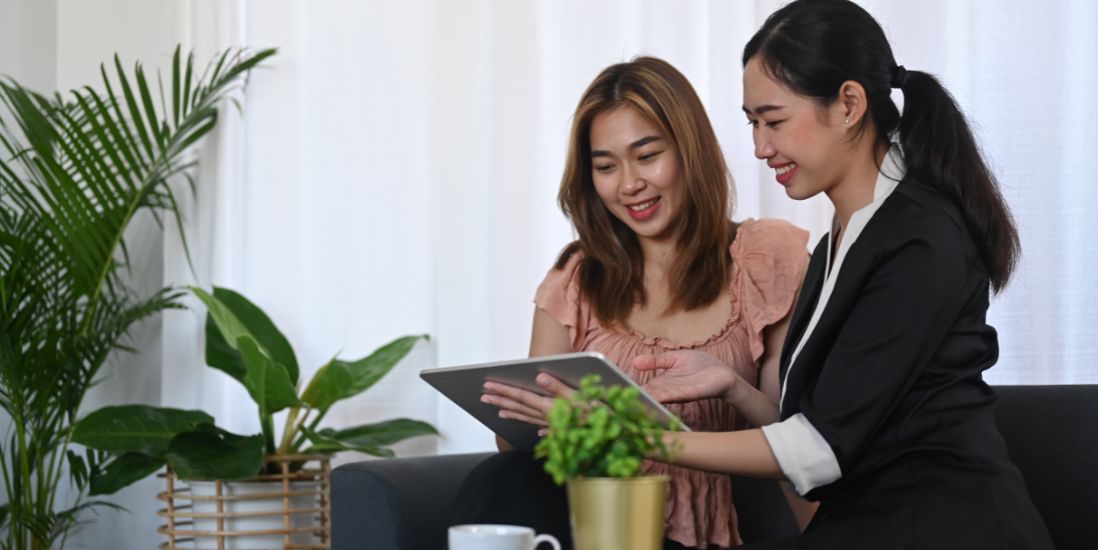 Based on your requirements, a suitable company will offer you suitable services that would align seamlessly with your project requirements and goals. A suitable company will tailor its offerings to meet your specific needs based on your business background.
For example, if you're a small business looking to minimize costs, an agency that provides a free quotation and offers extended support can be highly beneficial. The suitable offerings not only save you money but also ensure a stable and well-supported web presence.
Choosing the right e-commerce web design company involves a careful evaluation of these criteria. Ultimately, the ideal agency should provide a balance between cost-effectiveness, cultural alignment, and tailored services to meet your unique business needs. By thoroughly assessing these factors, you can make a well-informed decision that sets your e-commerce venture on the path to success.
Top 7 E-commerce Website Design Agencies In Ireland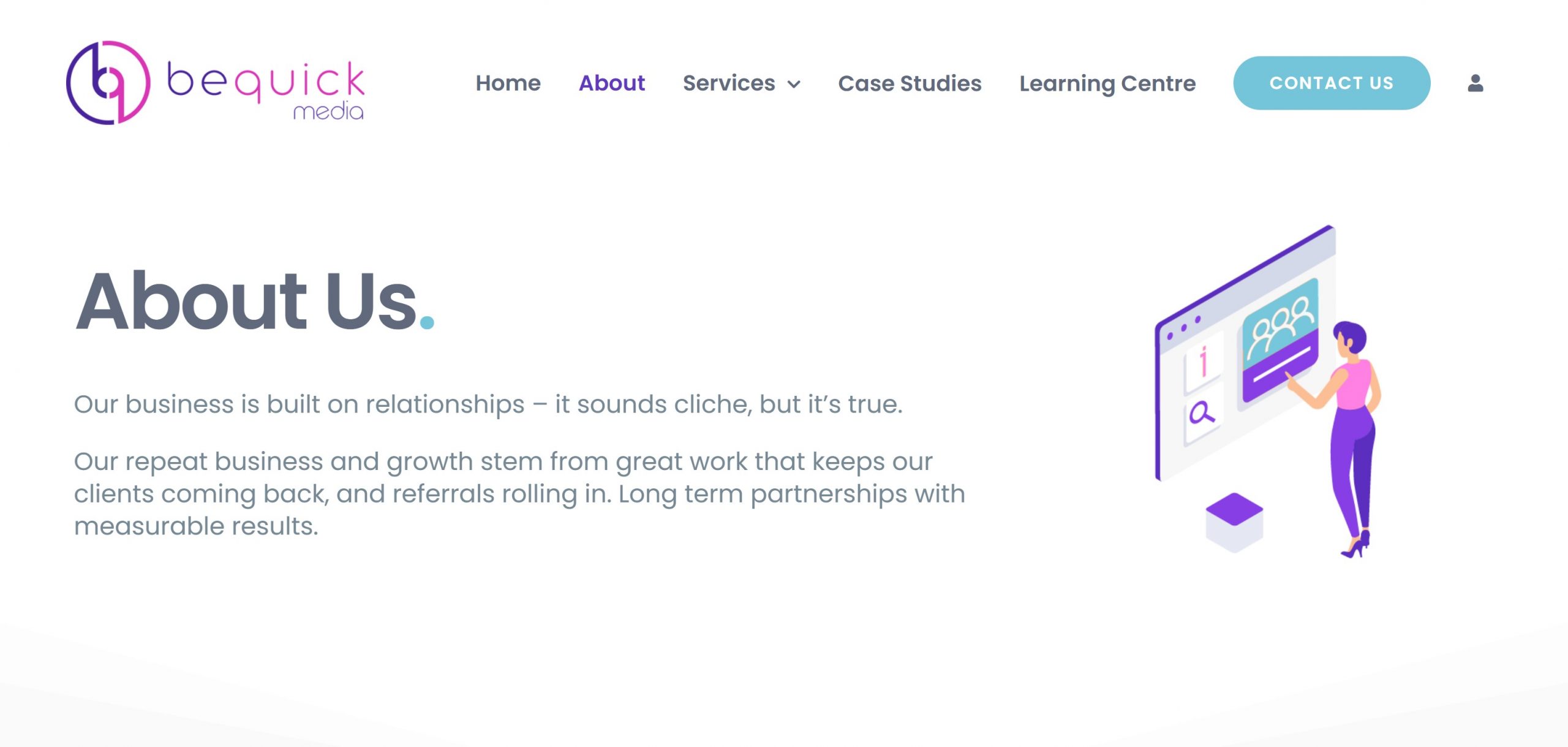 BeQuick Media is dedicated to growing businesses by creating effective websites that attract visitors and generate valuable leads and sales. Founded in the Spring of 2017 by two web designers and a marketer, BeQuick was going to be a different kind of web e-commerce web design agency with a clear vision of using our expertise to help companies expand online.
Their results-driven team will take you from vision to execution for focus, profit, and results. They focus on the metrics that matter, whether customer retention, revenue growth, or new lead generation. They continue to collaborate with companies of all shapes and sizes, in many diverse industries, to build scalable revenue streams online.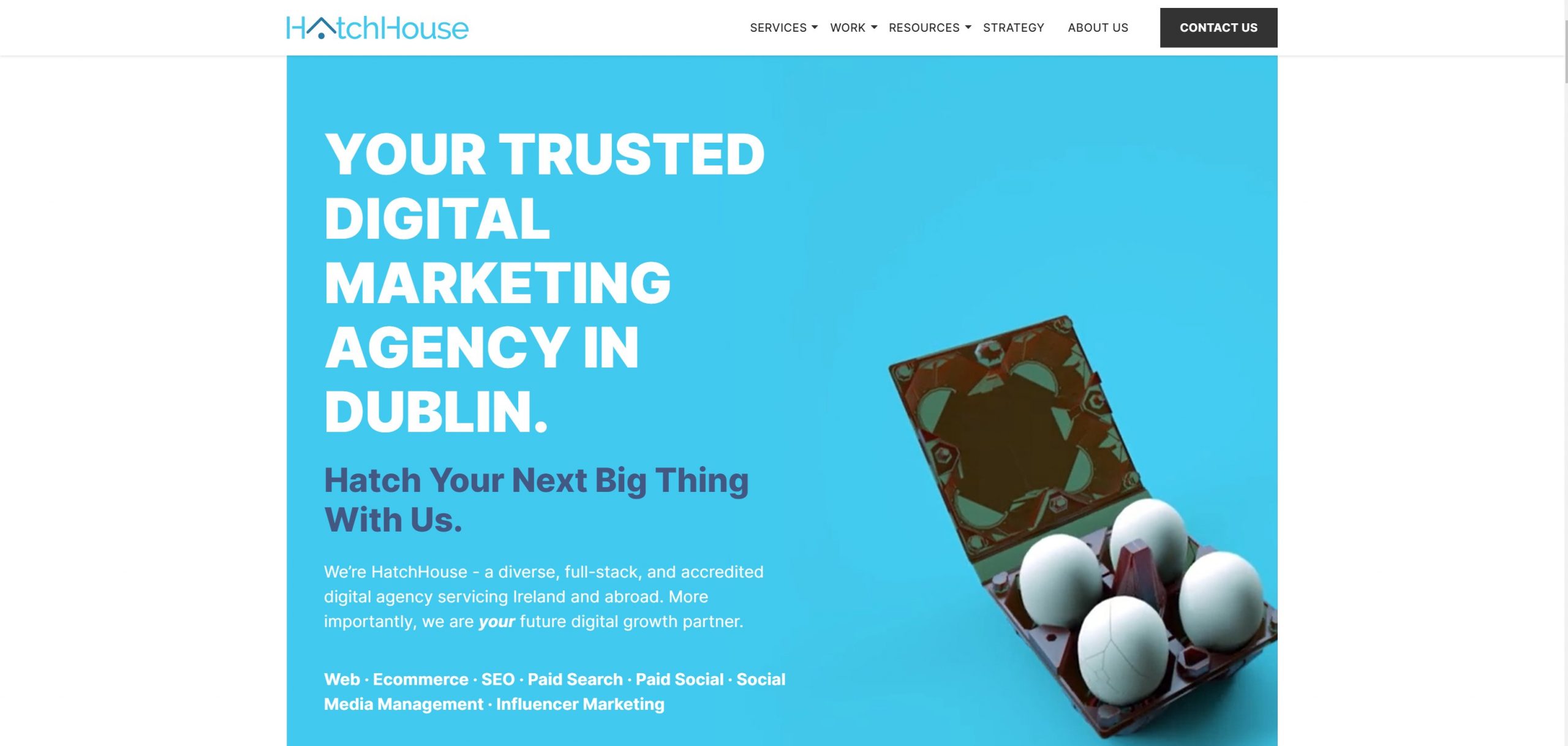 Based in Ballymount, Dublin, HatchHouse Digital is a multifaceted agency offering a wide array of services, including web design and development, SEO, social media management, content creation, and inbound marketing. Their team comprises professionals with a wealth of experience, including work with globally renowned brands.
HatchHouse Digital is dedicated to providing personalized solutions and excellent customer service. Their mission is to leverage their extensive brand experience to help businesses thrive, with a particular focus on e-commerce website design.
Its team consists of professionals who have worked for world-renowned brands. Coupled with a personalized approach and excellent customer service, is what customers love most about them. They can design and develop websites for any industry but more focus on e-commerce.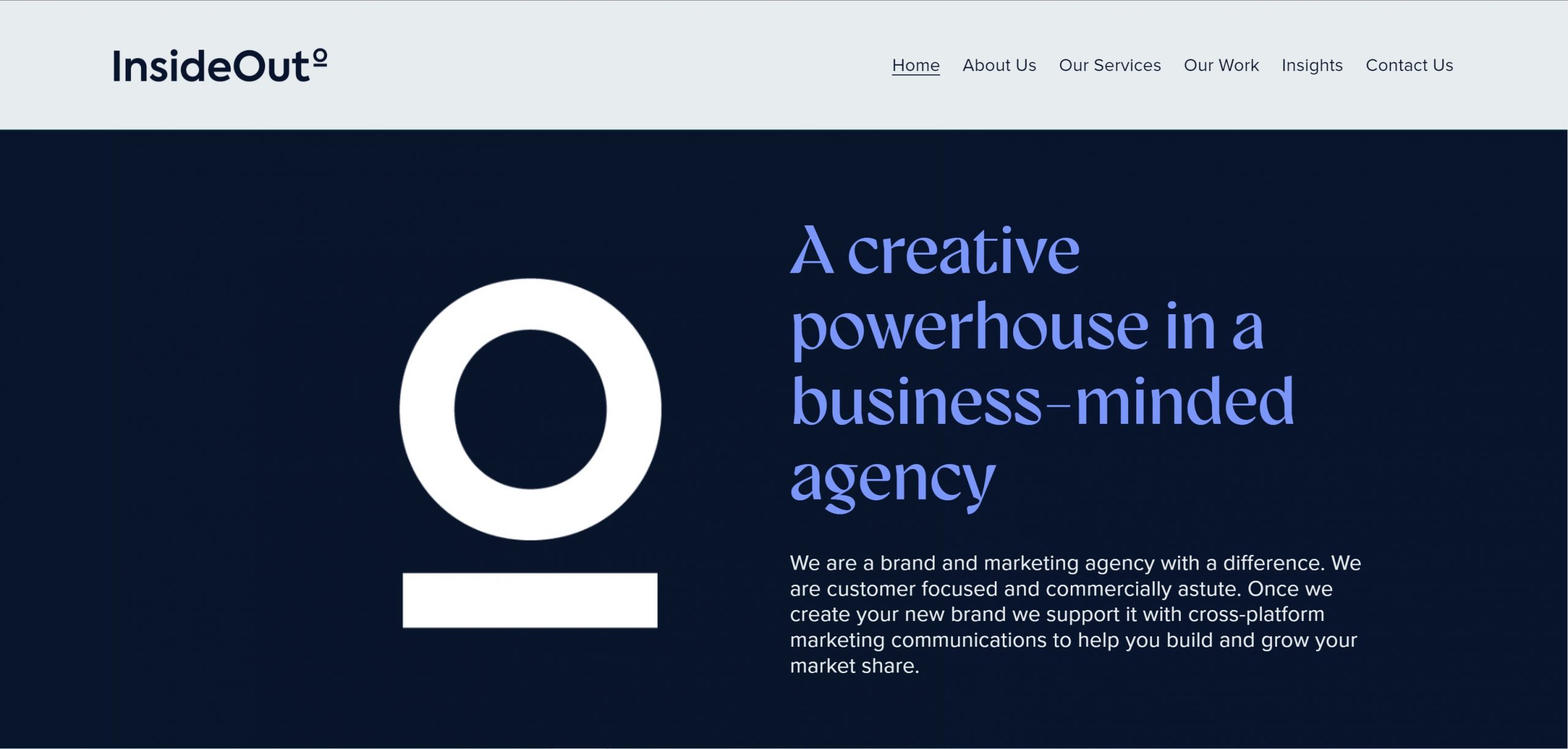 InsideOut Consulting, headquartered in Dublin, specializes in digital marketing services, including branding, design, strategy, and digital marketing. They serve both B2B and B2C businesses and take pride in their team's diverse skill sets.
With a global outlook, InsideOut Consulting boasts a deep understanding of cultural and business environments worldwide. Their mission is to provide comprehensive digital marketing solutions tailored to businesses' unique needs.
Their team consists of professionals with complementary skill sets. With their global outlook, they pride themselves on a deep understanding of the cultural and business environments worldwide.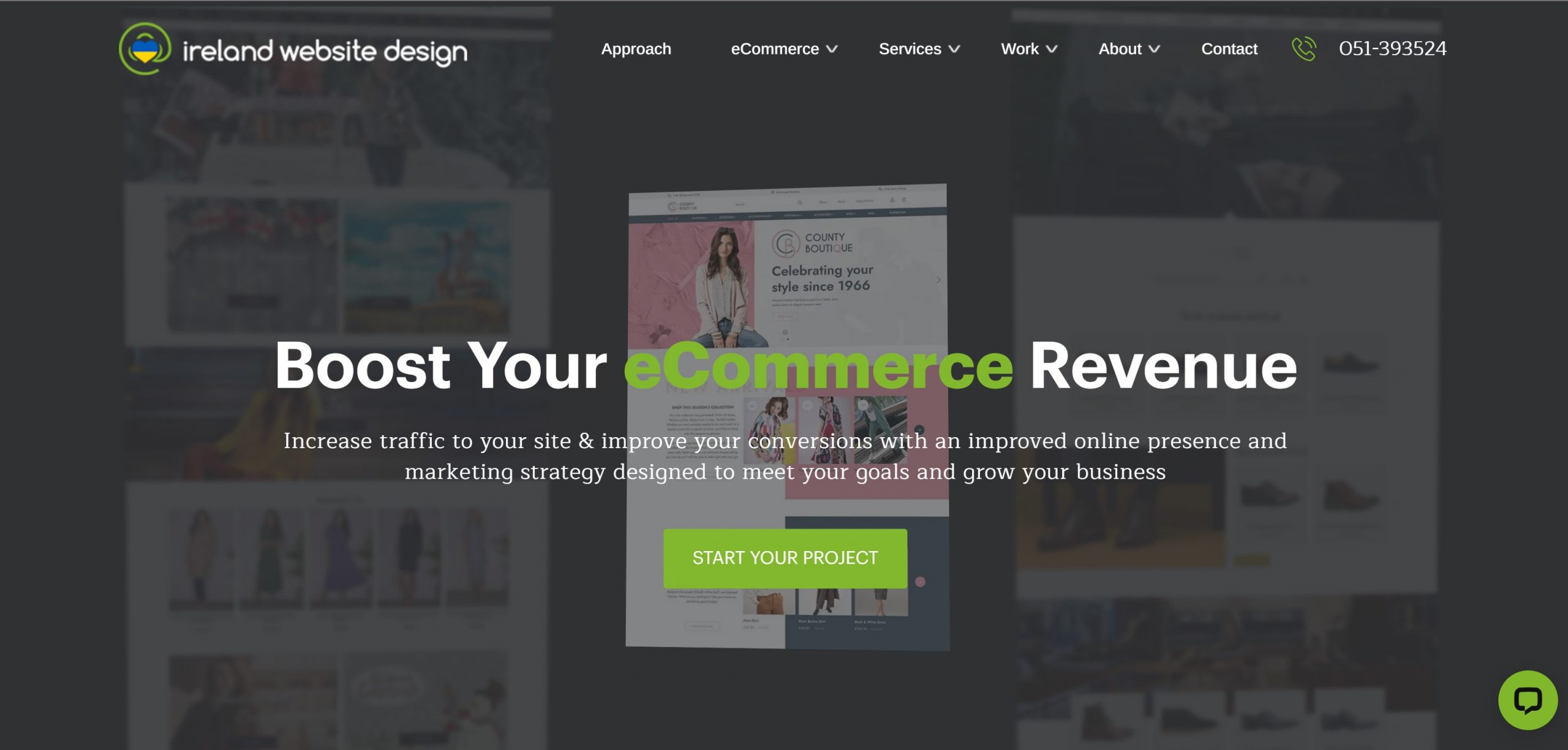 With over 15 years of experience in web design, Ireland Website Design has built strong working relationships with local, national, and international companies. Their expertise allows them to stay at the forefront of the ever-evolving online world.
Ireland Website Design's mission revolves around meticulously guiding each client through the process of building high-quality, high-converting websites. Their team's focus is on understanding and addressing each client's distinct requirements.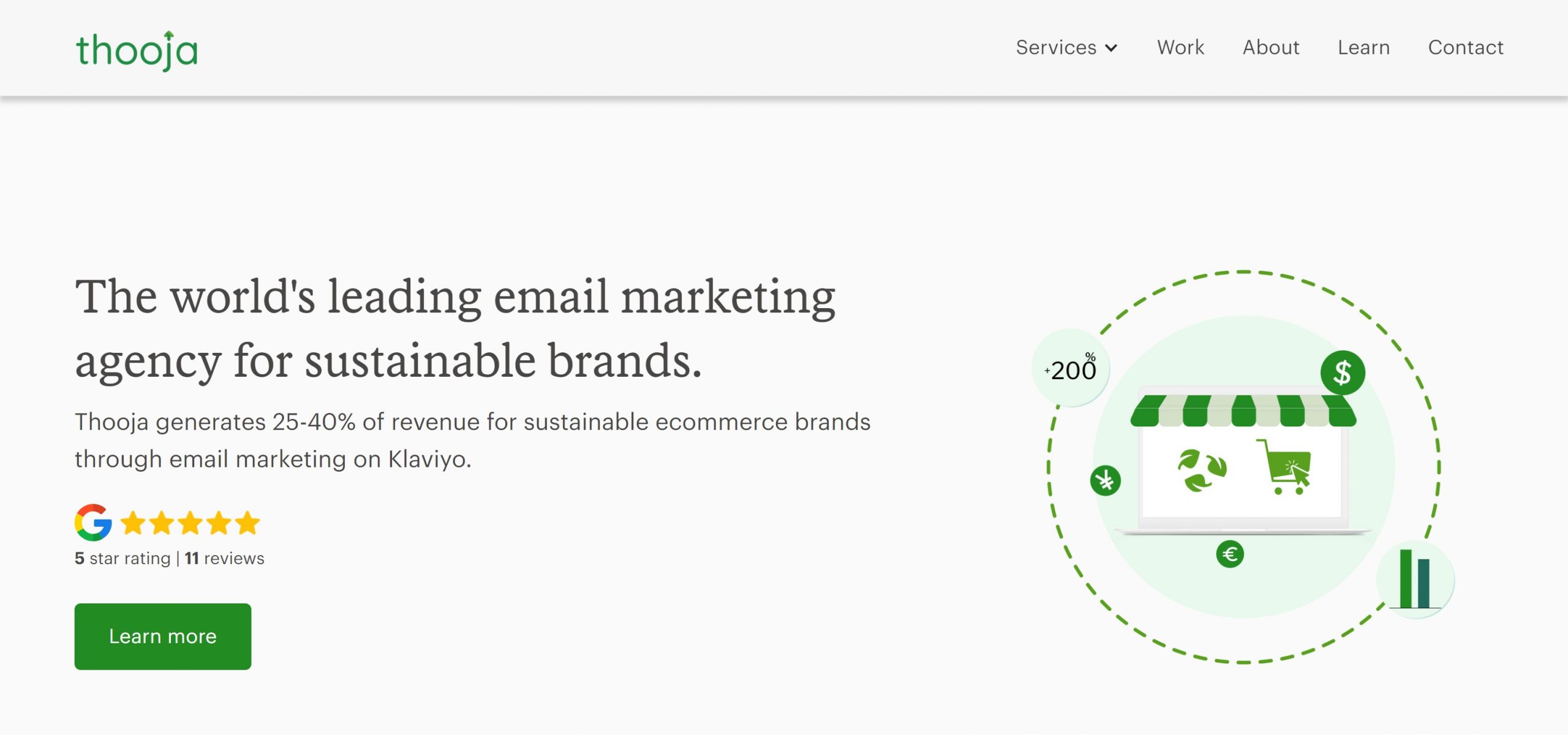 Thooja is a specialized e-commerce website design agency in Ireland that excels in helping sustainable e-commerce brands scale on Shopify. Their team boasts extensive experience working with global brands.
Thooja has a remarkable track record of achieving first-page Google rankings for target keywords, resulting in substantial revenue growth for Irish retailers. Their mission is to empower e-commerce brands to succeed in the digital marketplace.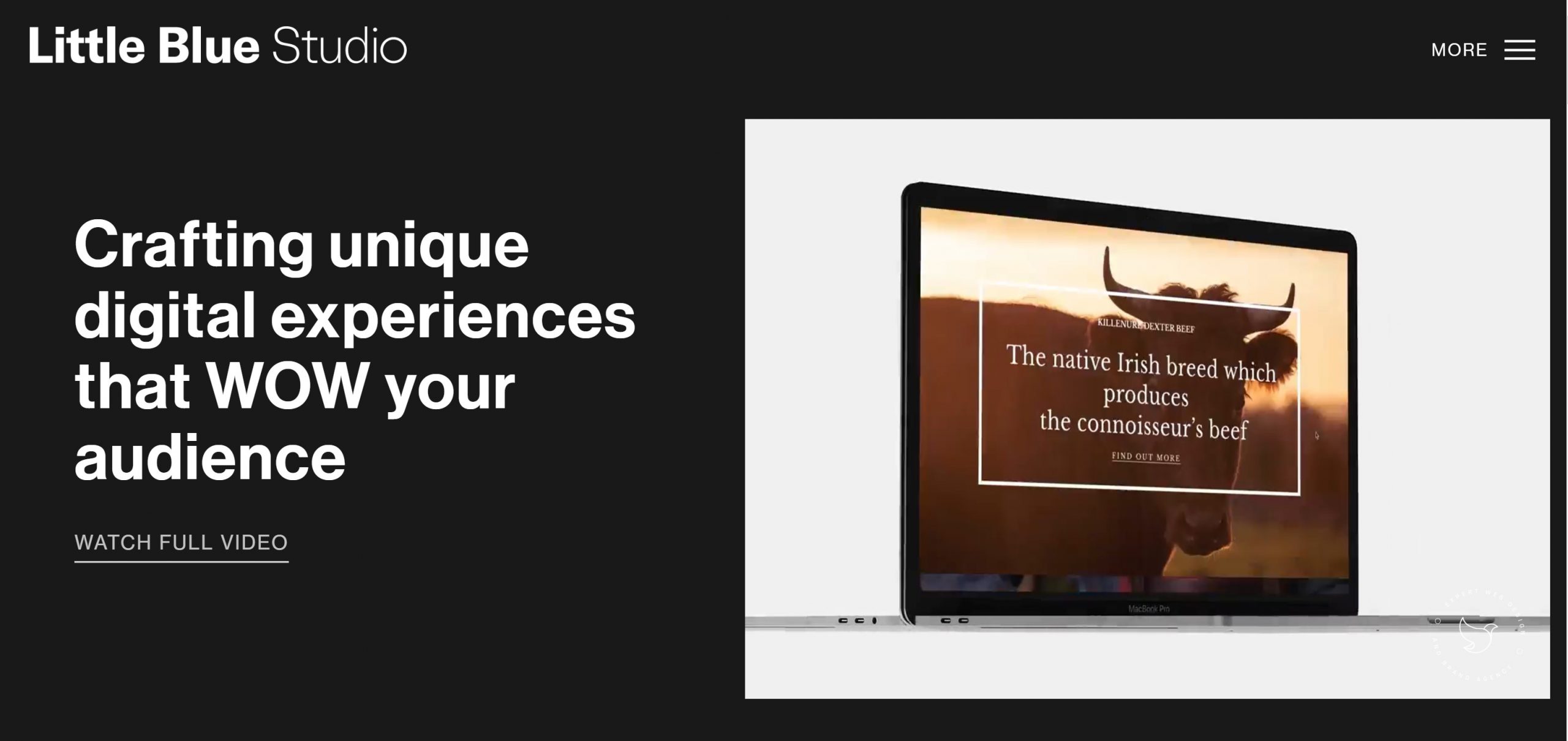 Established in 2009, Little Blue Studio combines website design and handcrafted branding on a strategic foundation. Their approach allows clients to authentically express their brand essence and share compelling stories about their products and services.
Over the years, Little Blue Studio has launched over 200 projects, garnered industry awards, and played a pivotal role in helping companies strategically expand their businesses by developing and nurturing their brands.
Firesky is a web design studio based in East Clare. They have 14 years of experience in website development. Firesky helps small businesses grow locally and connect with audiences. They provide a full range of services under one roof, which means there is no dispersion in terms of future needs.
Firesky Studio's mission involves enhancing the e-commerce experience, including improving mobile usability and creating captivating brand visuals through product photography. Their efforts result in an elevated shopping experience for customers, helping businesses grow and thrive locally.
These top e-commerce website design agencies in Ireland bring unique backgrounds, missions, and specialized services to the table, making them valuable partners for businesses seeking to establish or enhance their online presence.
The Average Cost Of Hiring A Web Design Company In Ireland
Typically, hiring a local web design agency in Ireland will range from $5,000 to $250,000, a pretty high price that businesses with a limited budget cannot afford. This means SMEs need an alternative solution to have an excellent website for their company.
Our recommendation
Our advice to you is to choose low-cost outsourcing services with high quality. This is the top choice of every startup today.
If you are looking for a legit name that provides outsourcing web development, then Tigren is the best choice for you. We have worked with hundreds of clients from Ireland with nearly ten years in website construction.
We make sure to satisfy every client by offering a variety of services at a reasonable price.
Wrap Up
Hiring a design team is an effective way to succeed, although it can be challenging, especially when expanding your search to include a global talent pool. Therefore, precise advice on how and where to recruit great talent must be followed. You have to define your requirements and budget to build a website clearly, then find and pick the best e-commerce website design company for you.
Related Articles: