Imagine walking into a store where the doors take forever to open. Frustrating, right? In the online world, the same thing applies to your website's loading speed. It's the first thing that shoppers notice, and it can make or break their shopping experience. That's why the best Magento 2 themes need to have two things: a welcoming storefront and lightning-fast loading speed.
But don't worry, we've got you covered. We are about to share with you the top 10 fastest Magento 2 themes. They're designed to make your site look great and load quickly, helping you attract and keep more customers. So, let's get started!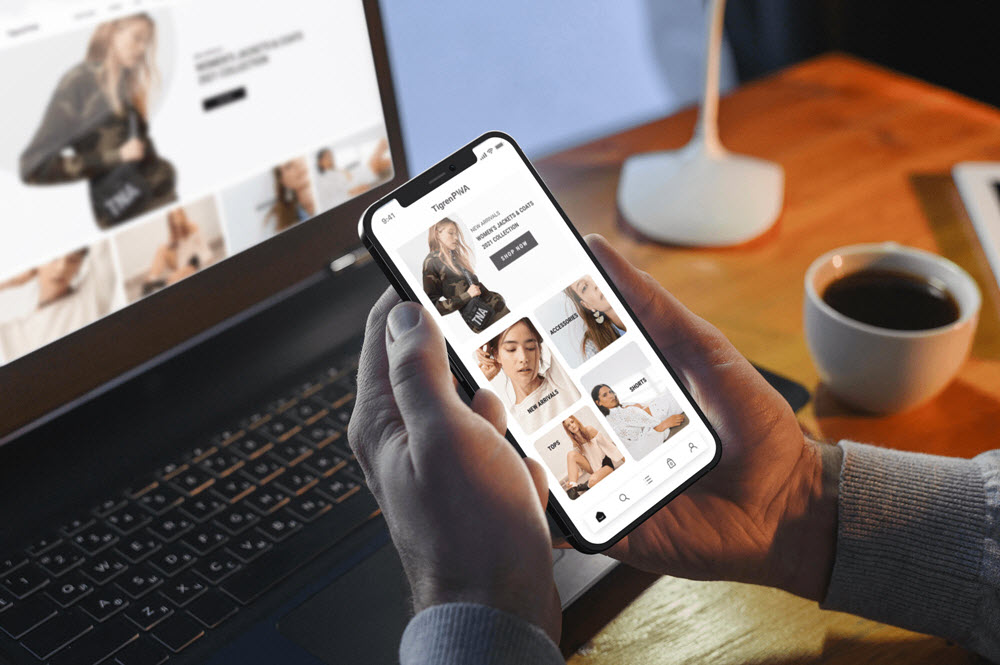 TigrenPWA is a Freemium Magento Progressive Web App theme. PWA is the key element that makes TigrenPWA stands out from other Magento themes in several aspects:
Thanks to the PWA technology integration, the loading speed of this theme is surprisingly fast, which is optimized to just a few seconds.
After the first time loading the site, the 2nd, or 3rd visits to the website usually take no time to wait.
The normal theme will be applied to the front end only. By contrast, TigrenPWA will adjust the website structure.
Instead of the original structure with frontend and backend, the store is now divided into 3 components: storefront; backend, and API (middle layer to connect storefront and backend).
With this ready-made PWA theme for Magento 2, merchants can provide their buyers with a separate design for mobile devices and desktops.
This is the thing that makes TigrenPWA win over other traditional Magento themes which can only offer a responsive template.
TigrenPWA theme brings an app-like experience. All PWA functions like push notification, offline mode, and add to home screen (A2HS) are available and display excellent performance. This theme also offers additional advanced features to upgrade site quality.
As the TigrenPWA theme offers a better shopping experience, the bounce rate is minimized and session duration increases.
The fact that the TigrenPWA interface is improved to fit different devices also boosts the site ranking as Google takes mobile-friendliness as the key criteria to rank websites.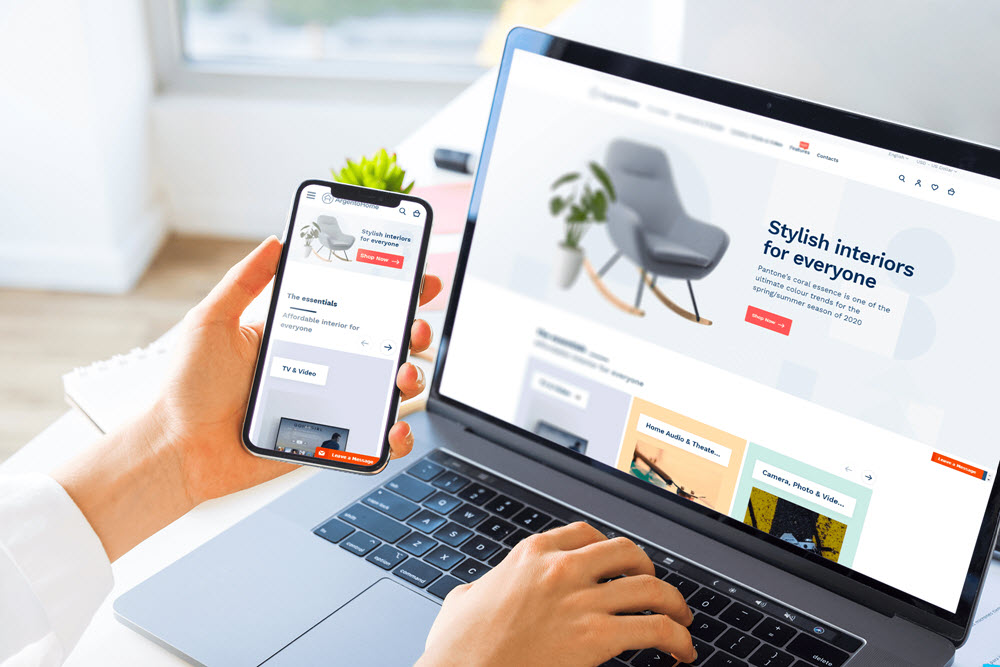 The Magento 2 PWA theme from Argento claims to improve the loading speed of the site.
There is a wide range of choices for merchants to choose from as there are seven design templates. This also helps merchants save money and offers great flexibility in designing the storefront.
Argento theme also supports merchants in the SEO optimization process. It provides an SEO-friendly URL structure and makes some HTML improvements.
As the eCommerce industry is getting more competitive than ever, gaining a high place on Google search results is definitely an important strategy to beat other rivals.
This Magento 2 PWA theme also provides merchants with a page builder. This function makes it very easy to adjust content right from the front end. Thus, firms do not need to possess any technical knowledge but still manage the store well.
Argento also releases regular updates on products so store owners can always get the latest technology at their door.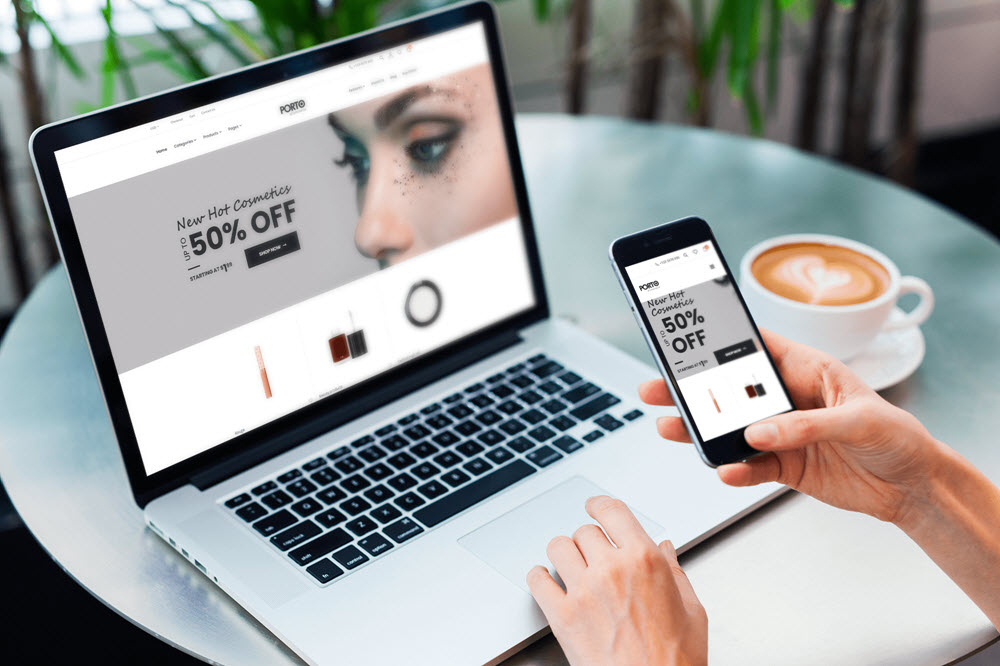 Porto themes is another name in this fast Magento 2 PWA templates list. Its speed has been verified through several tests.
This Magento template is compatible with most Magento extensions so merchants do not need to spend money on purchasing extensions again.
The PWA theme from Porto provides firms with a user-friendly admin panel so merchants without coding knowledge still can administer the store.
Customization is not limited so merchants can change any elements of the store up to their requirements.
On the official website from Porto, merchants can view several positive reviews about the theme and it also got high ratings with an average score of 4.8/5.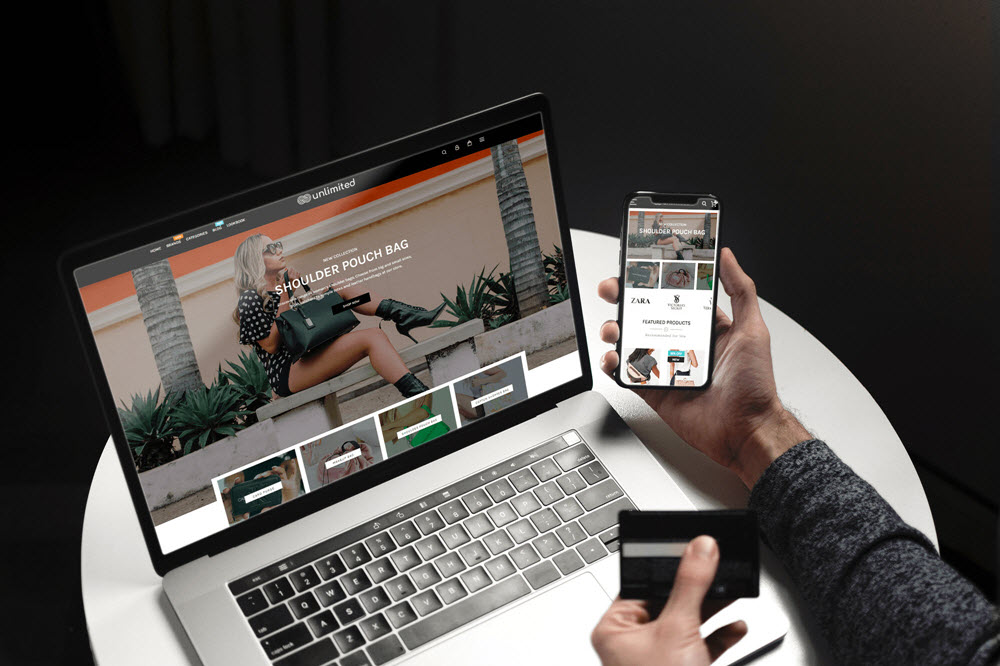 There is a wide range of integrated features within the Magento themes from Infinit.
There are also regular updates from the themes to make sure that the PWA store delivers the best performance.
Another great thing about the Magento 2 PWA themes from Infinit is that merchants can customize the store with ease and most elements on the web are customizable.
Thus, this saves merchants' budgets on requiring specific customization services from the Magento solution company.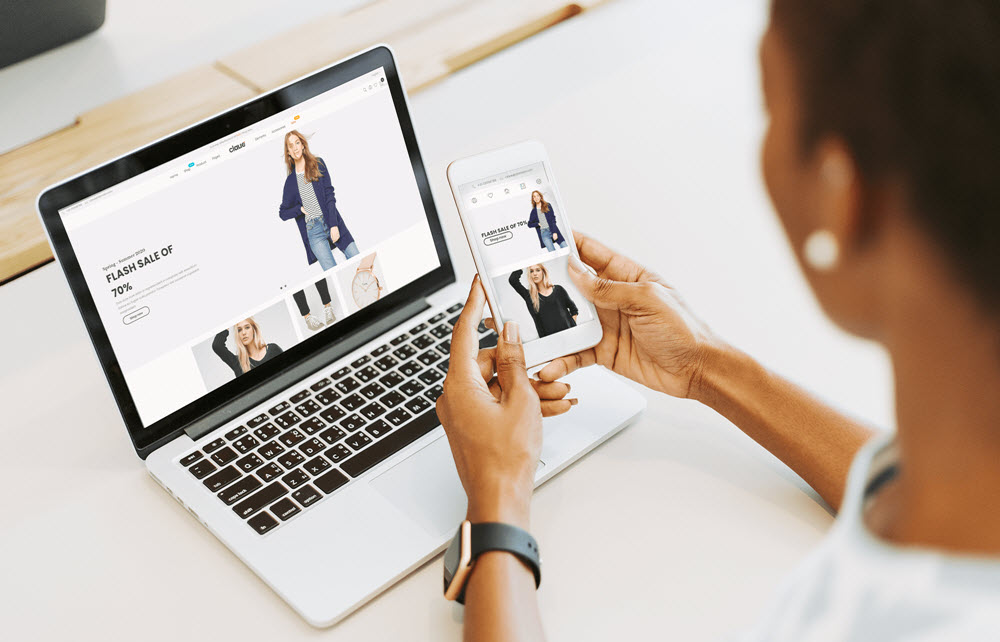 Claue theme has several choices for homepage layouts, and product pages to choose from. The options are also divided into different areas: food, and fashion,… so merchants just need to select the division of their business and start building the theme.
Apart from flexibility in choosing theme design, the Magento 2 PWA template also includes several useful features that can level up users' experience like Mega Menu, Guest Wishlist, Blog for Magento, and Lookbook,…
Fast loading speed is probably another amazing aspect of this ready-made theme. The average loading time is only 4-5 seconds.
Also, the frontend builder function is available so merchants can manage the store on their own without reaching for help from the developers.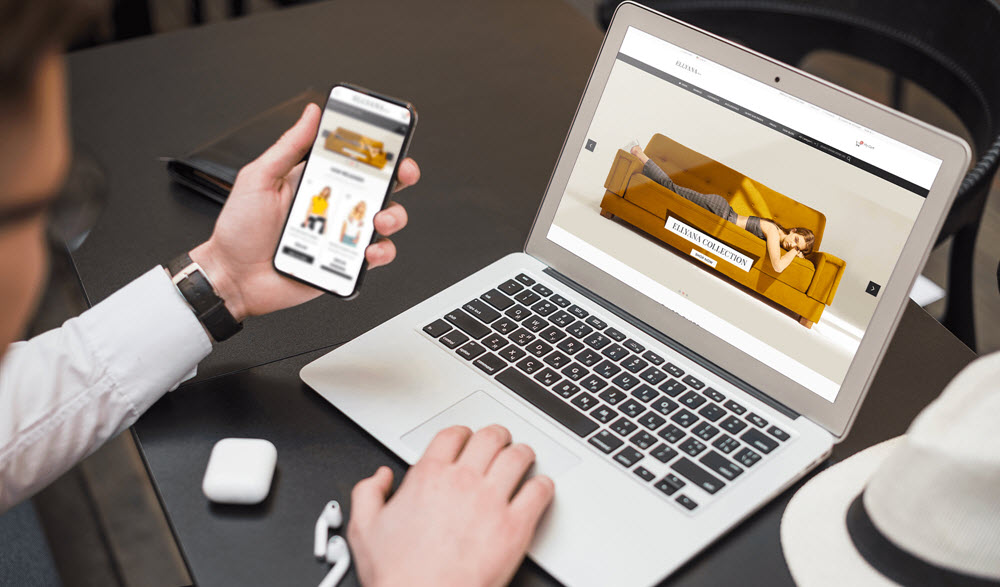 The name "Fastest" has already revealed the strength of this Magento theme. The quick loading time will probably support firms in gaining high traffic.
Plus, this is a multipurpose Magento 2 theme with 22 home page demos for garden, fishing, medical, fashion, jewelry, furniture, technology, mechanic tools, auto parts, etc. stores.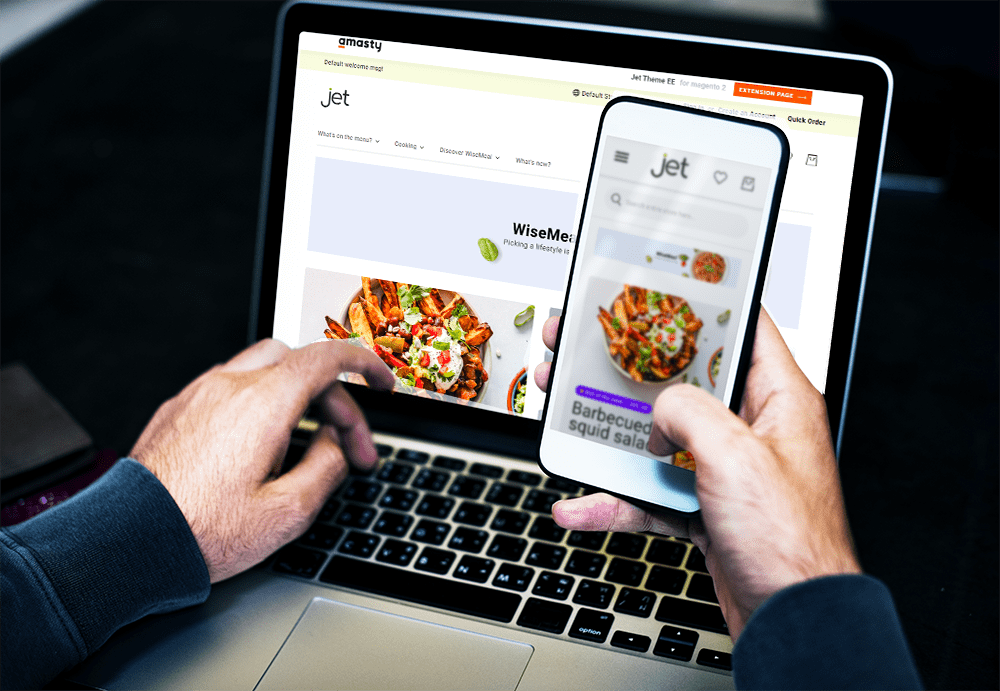 A reason why merchants should choose this Magento 2 template is the modern and user-friendly design.
With the proportion of young and middle-aged people accounting for the largest in the eCommerce industry, having a nice design can be a competitive advantage to win more market share.
The theme also owns a universal design that can be applied to many business domains.
Customization is possible so the business can adjust any elements to meet their business requirements.
8/ Ultimo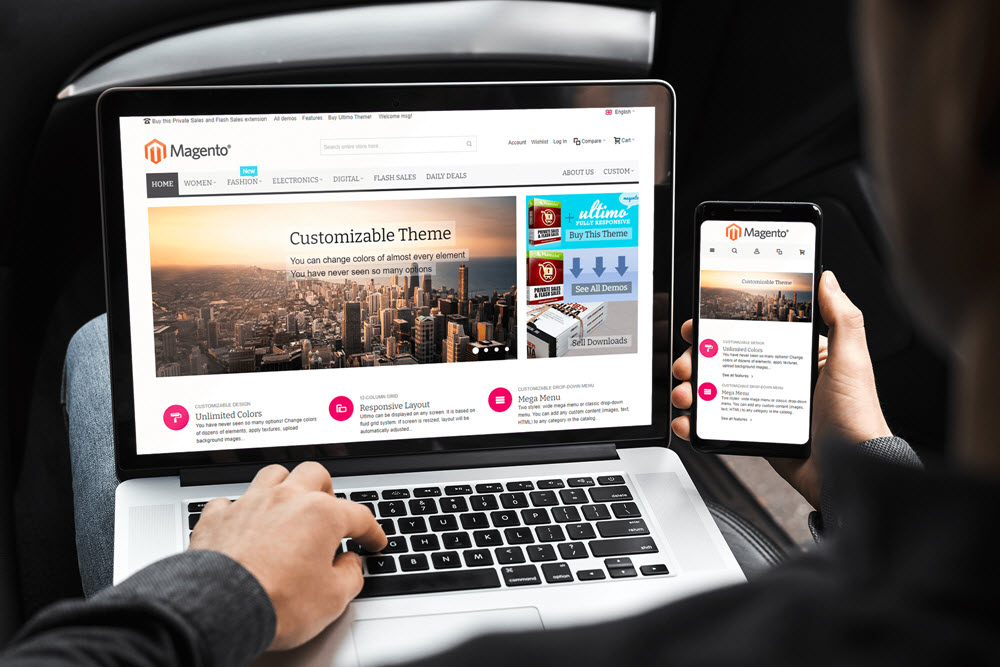 Ultimo offers the PWA theme for Magento which is both responsive and customizable.
It also supports widescreen. When firms specify the size of the device, the theme will adjust to it to bring the best browsing experience for customers.
In addition, Ultimo gives store owners a detailed explanation of each part of the theme and how to customize them. Therefore, merchants do not need to be technical experts to be able to control the store.
This ready-made Magento 2 theme also gets updates and fixes the weakness of the previous version to deliver the best solution to customers.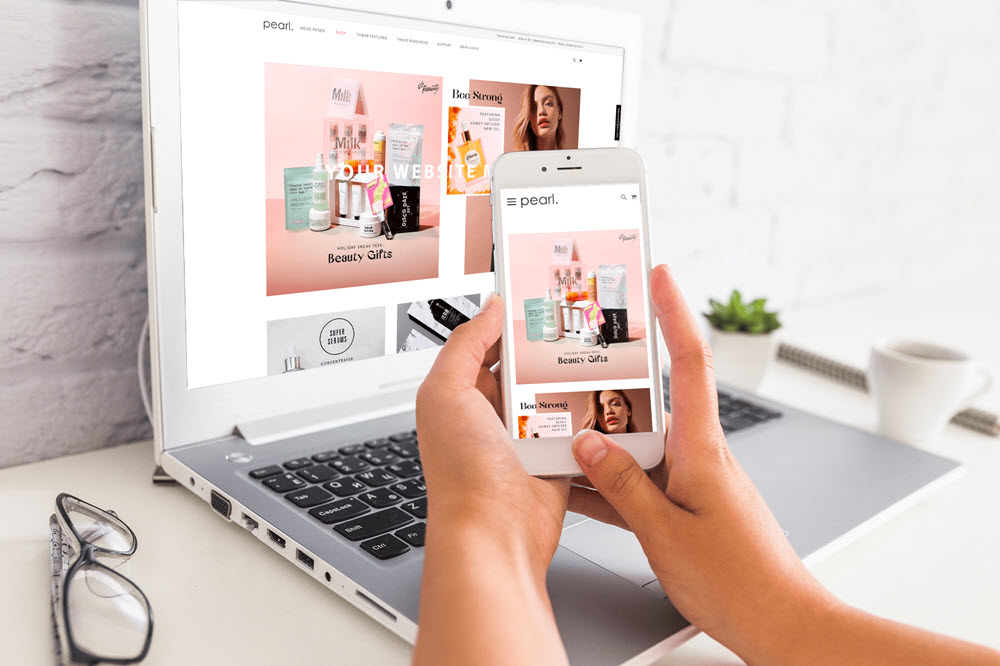 WeltPixel's Pearl is a theme for Magento 2 that optimizes the loading speed. It only allows some necessary features merchants need to be active thus the responding time will decrease. As a result, customers gain higher satisfaction and may pay a second visit to the store.
This theme also provides merchants with great flexibility in choosing layouts including 14 Magento 2 Home Pages; 4 Product Pages; 8 Magento Category Page Templates.
30,000+ words and 400+ pages are allowed on the website so merchants can feel free to design the content without worrying about reaching the limit for the blog posts.
Supro themes are well-known for their minimal design but remain attractive to users at the same time.
Supro provides store owners with the front-end CMS Page Builder: 36 blocks and MGS theme settings. Thus, merchants can find it easier to organize and manage their stores.
This Magento 2 PWA theme is also highly compatible with extensions so developing the extensions once again might not be the concern for merchants choosing Supro.
The features integrated within the PWA templates from Supro are Ajax Quickview, Ajax Layered Navigation, Ajax Fly Cart, Guest Wishlist, Instant Search, Lookbook, and Mega Menu,…
All these features are necessary to boost users' experience while saving merchants' budgets on custom functions or extensions.
Let's Choose The Fastest Magento 2 Themes And Templates For Your Store
Having fast speed means making a good first impression on consumers. More than 5 seconds of waiting means customers have already exited the site so no matter how appealing the storefront is, buyers still refuse to stay.
Saving time for buyers means more time for viewing the store and higher traffic.
We hope that the list has provided useful information and thoughtful advice on selecting Magento 2 themes and templates.
Read More:
Magento PWA Theme Vs Regular Magento Themes: A Quick Comparison
The Most Fascinated and Recommended Magento 2 Themes
Best FREE Magento Themes & Templates [Updated]