When you decide to develop a website, you should consider the following questions: how much does a website cost, what resources you will need, and how long it'll take to build an online store.
Unfortunately, the answer to these questions is that they vary. Although cost and timeframe are related, there are thousands of other factors to consider.
Whether provided by an agency or created by you, a website timeline should include each significant milestone and step in the development process. Each stage of the timetable should be assigned a time limit that corresponds to the size and complexity of the website you want to create.
What Is An E-commerce Website?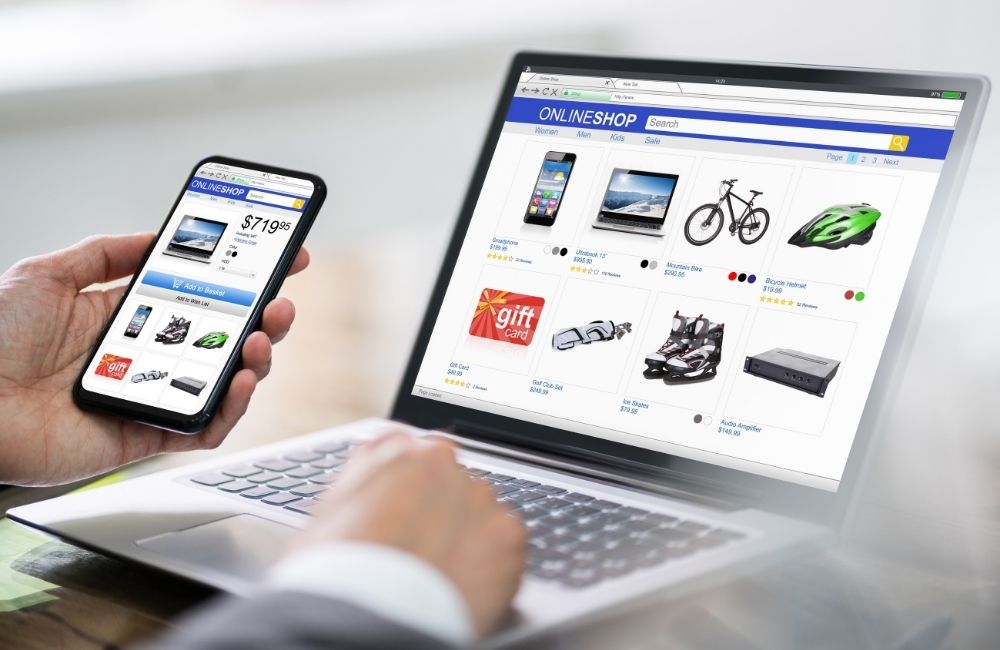 Electronic commerce, or e-commerce, is the buying and selling goods and services over the internet and the movement of payments or data. Business-to-business, business-to-consumer, consumer-to-consumer, and consumer-to-business are all e-commerce websites.
Building an e-commerce website is one of the most helpful things you can do for your company because more and more people are shopping entirely online. However, how long does it take to create an e-commerce website, and what resources are required to build one?
There is no one-size-fits-all response to these questions because all business websites are different. Depending on your available resources and your website goals, you can vary the build duration. So bear in mind that the given time below is only an estimation from our experience as a web development agency.
How Long Does It Take to Build An Online Store?
Starting a successful e-commerce business is a marathon, not a sprint. To build an online store might take anywhere from 3 to 12 months, sometimes even more. This time is only an estimate, as the specific time period depends on many factors, such as the size of the business, as well as the number of requirements of your company.
To make it more specific, we will break down the time frame into a 5-step process of building an online store to see how much time a business should spend.
1. Choose a product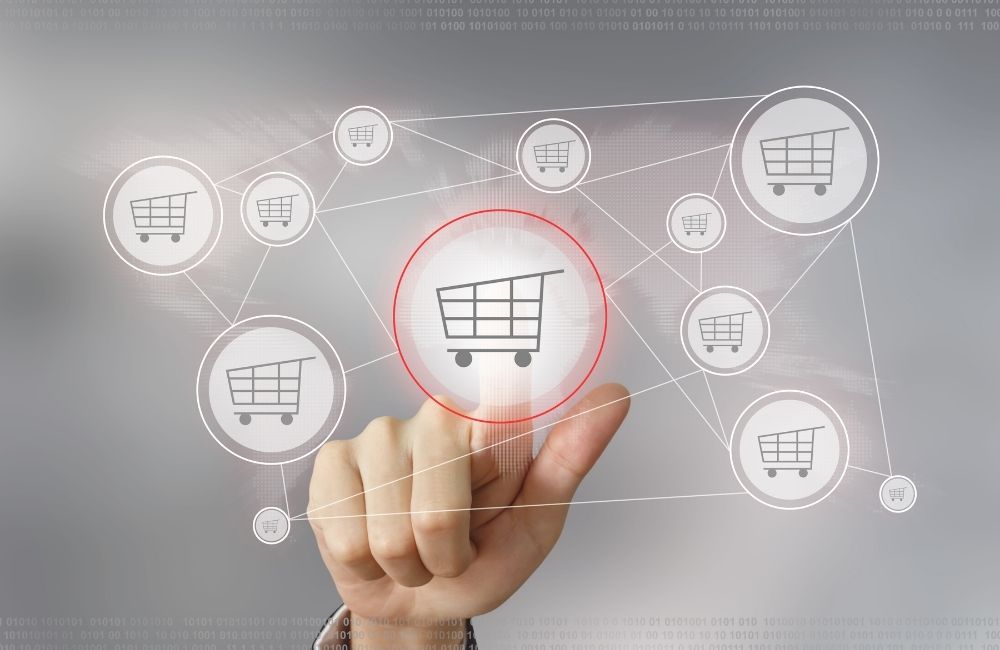 Find a product to sell
Knowing what products you want to offer to consumers is the first step in creating an e-commerce store. This is frequently the most challenging aspect of beginning a new online business. This section will locate product opportunities, where to hunt for product ideas, and which e-commerce products to examine. Evaluate some of your ideas to find the most suitable.
Obtain your product
After you've come up with a great product idea, the following step is to figure out where and how you'll get your products. Make sure to test the product quality first before buying large amounts from the suppliers.
Time frames estimation: Before launching an online store, retailers need to prepare carefully. Therefore, time spent on these tasks can take from several months to even a year for complicated markets/products.
Cost: Depends on your budget and requirements about the target product.
2. Research and prepare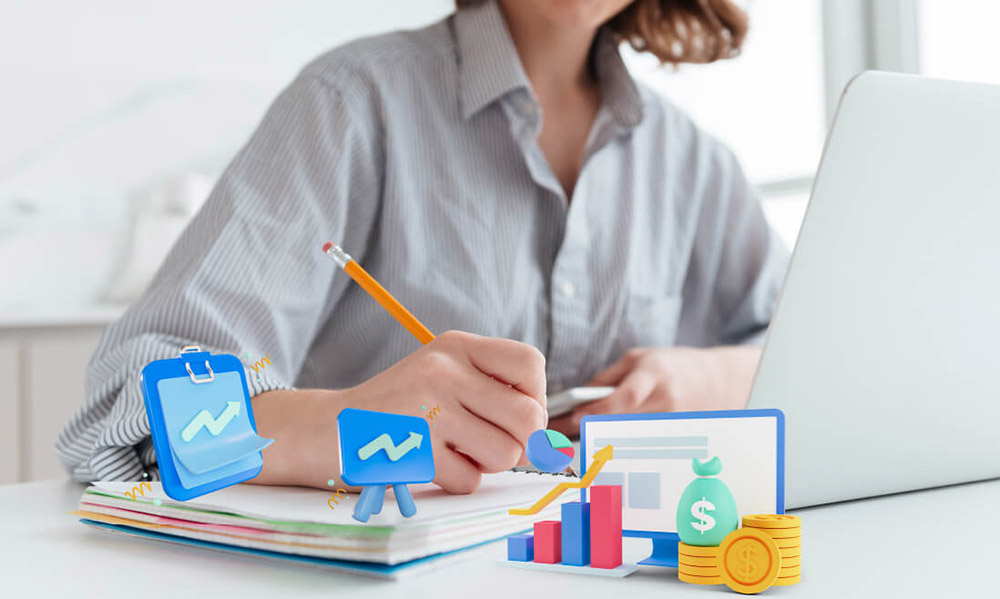 Research market competition
You've evaluated your product, examined its possibilities, and selected your vendors. But before you move on to the web development step, you'll need some serious research on your competitors to know who you're up against and how to set yourself apart from them.
Time frames estimation: 2 to 3 months carefully learning about your opponent, your strengths and weaknesses.
Write a business plan
Now that you've completed your research, time to make a business plan. It is a road map that guides you through the process of putting your ideas and thoughts together. It's crucial to decide what to focus on and how to reach potential clients successfully. A business plan also displays your company's mission statement to demonstrate your brand's underlying values to investors and workers.
Time frames estimation: 1 to 2 months.
3. Setup your business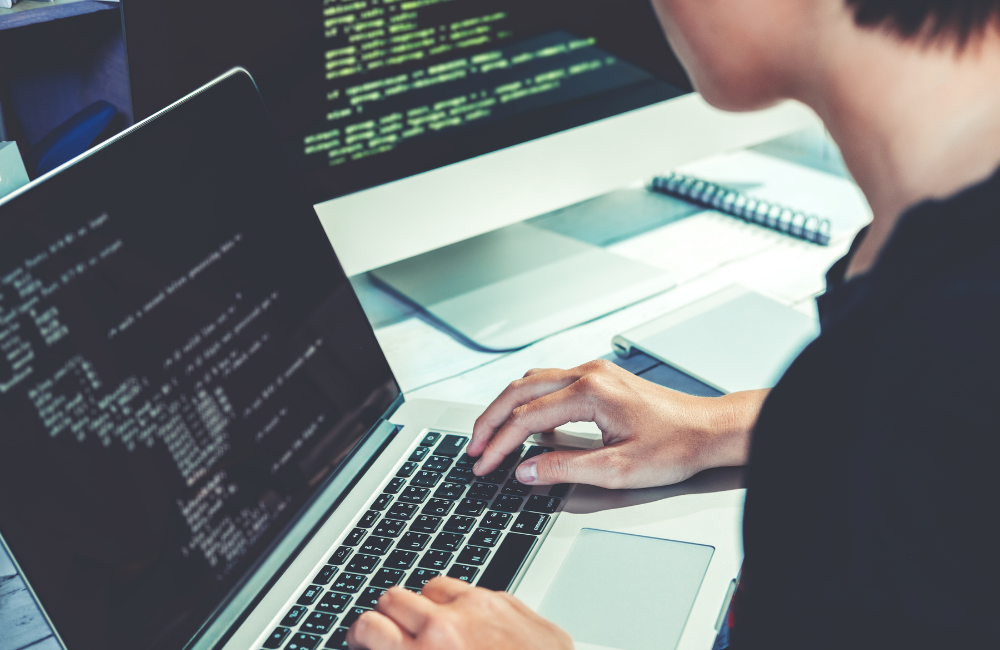 Choose a business name
Aside from finding an actual product to offer online, deciding on a business or brand name and selecting an appropriate and available domain name is another difficult step. Brainstorm and pick a name that will be special, short, and easy to remember. Plus, it should not have been used by other businesses.
Create a logo
It's time to create a simple logo after choosing a memorable name and registering a corresponding domain. We'll show you numerous possibilities for producing a beautiful logo for your new business in these resources.
Time frames estimation: 1-2 weeks.
Cost: $50+ (depending on the service you choose)
Build your online store with a web development service
It's time to use a website builder to expand your store now that you are well prepared. This phase is further divided into smaller steps.
If you want to build an optimized e-commerce website, especially a complicated one with multiple features, you'll need the assistance of a website development agency. After you employ them, the agency will discuss with you to create an ecommerce website project plan, with a detailed timeline.
Before proceeding, they will require information from you, such as your business and marketing objectives, company logo, products, target market, and other design guidelines. You will need to provide rapid but specific input to help speed up this process.
Cost: $10,000+ (Depend on your business scale and the service you choose)
We've put together a rough estimate for the average website. Each particular timetable may vary depending on the type of website you want to construct, how much feedback you provide, and how many people in your firm are working on it.
The proposal stage can run anywhere between six and twelve weeks. The agency will begin taking steps like content development, keyword research, technical advice, and a technical audit of your current site.
Time frame estimation: 6 to 12 weeks.
2nd milestone: Architecture
The architecture stage might take anything from two to four weeks to complete. The architecture and wireframes for the site are drawn up during this phase. These are the website's outline pages, illustrating how the page content will be laid out.
Time frame estimation: 2 to 4 weeks.
The web design phase usually takes four to five weeks, depending on the size of the site. The homepage and subpages also determine the layout and visuals of the site. It's critical that the design is appealing to the eye, memorable, and, most importantly, user-friendly.
Time frame estimation: 4 to 5 weeks.
4th milestone: Development
The agency begins building the e-commerce site. To avoid a broken record, the length of this stage may range from 6 to 10 weeks.
Small firms may have their websites in approximately a month, but larger businesses may take three to four times longer. It's also when you're writing content with SEO in mind. Your CTAs, headings, page names, and image tags will all be addressed during the development stage.
Time frame estimation: Small firms: 1 month. Larger businesses: 3 to 4 months.
The support phase is a continuous process. Building an e-commerce site is a constant process that does not end after the site is launched. As the site owner, you'll have to keep everything in tip-top form, routinely adding fresh, unique material to keep users engaged and coming back.
Time frame estimation: N/A.
Choose your sales channels
Choosing sales channels where potential customers currently purchase is one of the most effective methods to contact them. Your items and target market will determine the best mix of sales channels, but there are a few outstanding possibilities that can complement and support your self-hosted business.
Time frame estimation: You should spend 2 to 3 months testing out the potential channels before the final decision.
4. Prepare to launch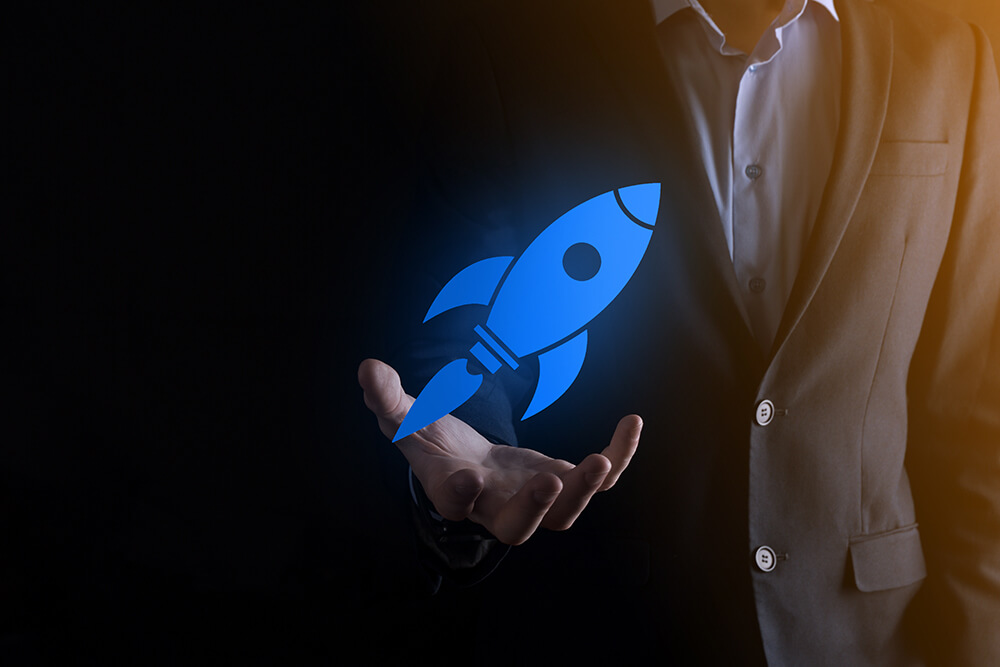 As your online store approaches its launching date, roll out some announcements so people will pay better attention to it.
It's also a good idea to define your key performance indicators ahead of time, so you know what metrics to track after you launch.
Time frame estimation: 2 to 3 weeks for everything to settle down.
5. Post-launch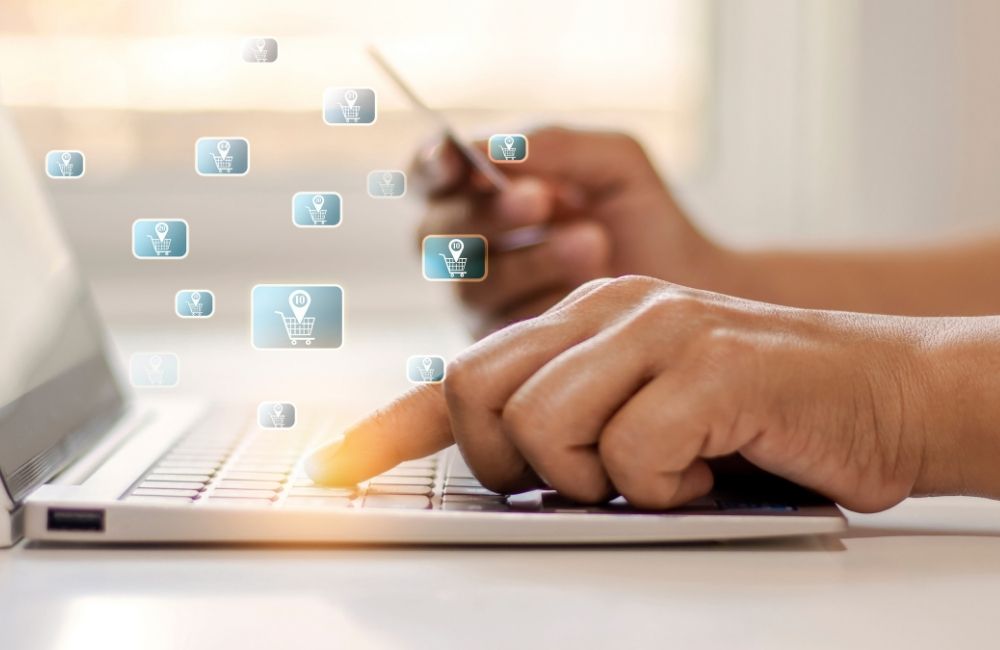 Get your first clients
The hard work of selling your products begins now that you've launched. For the first few weeks after launching, keep a close eye on the web performance to quickly react if issues happen.
Now is also the time you implement other marketing methods to help your web attract more targeted visitors.
Promote your shop
You're well on your way now, and you've probably made a few sales. It's time to get serious about your store's marketing to boost conversion. You can't rest on your laurels, whether or not your products are flying off the shelves. To keep present consumers and attract new ones, you'll need a solid marketing approach. You can choose different channels to promote your brand:
Social media: Facebook, Instagram, Tiktok, etc.
Campaigns
Email Marketing
Pop-ups
Influencer marketing
Time frame estimation: N/A.
Cost: Free – $100 or higher
Wrap Up
There is no fixed timeline for "how long does it take to build an online store ?" It could take a year or even more to prepare. However, for web development, an essential website can take anything from six weeks to several months or a year to complete as the website grows more prominent.
Whether you choose for your e-commerce site – hiring a design agency or building it yourself – bear in mind that the process will take a significant amount of time to complete. As the site owner, you'll be expected to participate in the process, so be prepared to offer your thoughts and comments as needed.
If you are looking for a legit web development agency that can assure your timeline and your web performance quality, we highly recommend using Tigren's service. With ten years of expertise and hundreds of customers worldwide, we are one of the world's leading e-commerce website development firms.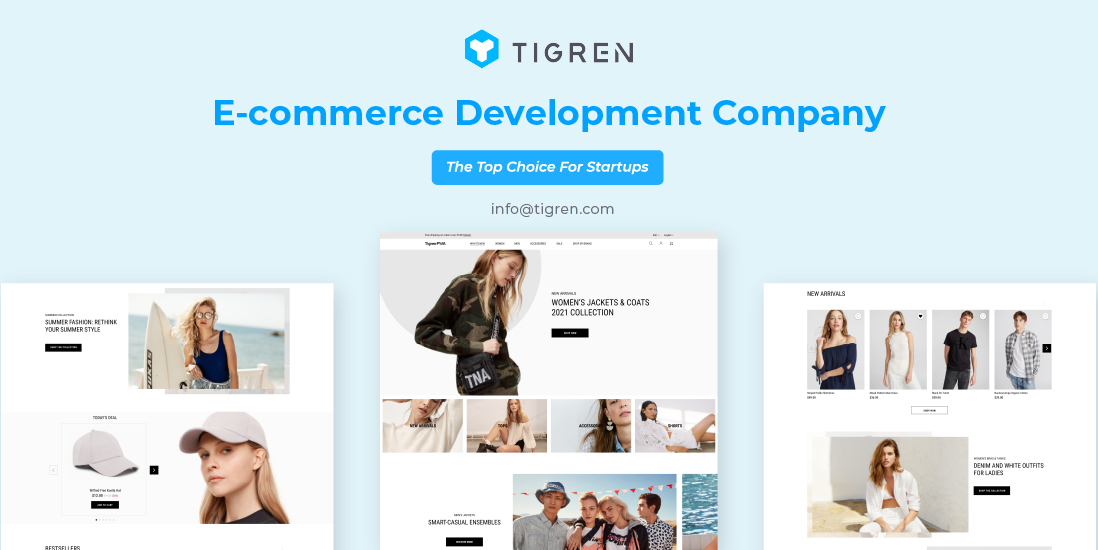 Read more:
What Is eCommerce? Definitive Guide