If you've considered opening an online business and the first thought in your mind is "How to start an online beauty supply store?" then congrats, you've shifted your prospect to one of the most lucrative fields to invest in. This post will tell you all the crucial steps to get your business idea to start thriving. But first, let's walk back to the profit story.
Are Online Beauty Supply Stores Profitable?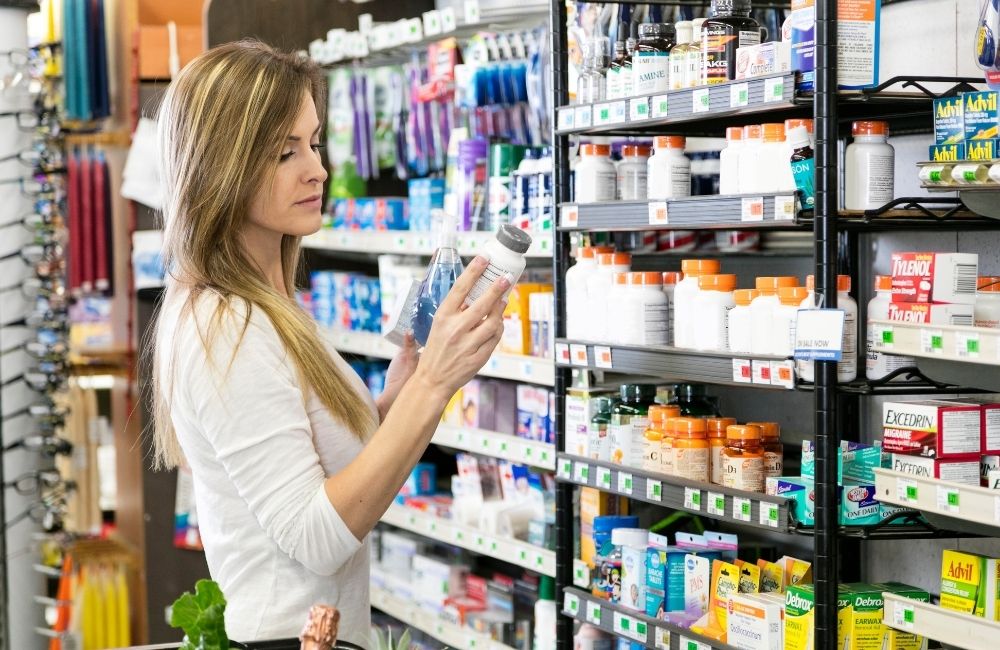 Starting an online beauty supply store means that you will sell haircare, skincare, body care, fragrances, cosmetics, and more. As an owner, you decide to do retail, wholesale, or both. You can sell directly to customers or local businesses – salons, haircuts, nail art stores, massages, saunas, or both ways.
Imagine how big that would be with so many products and categories and potential clients? Reports show that the beauty industry has long surpassed the millions to reach global sales of 287.94 billion USD in 2021. The figure is expected to double by 2028.
A source reveals that an online beauty supply store owner should earn a net income of $35,000 to $70,000 annually. The variation depends on legal, target market, competitors from within, your website capacity, reputation, product quality, etc.
How To Start An Online Beauty Supply Store
The market is big, but the competition is also fierce. For every business to join the industry, it's wise to prepare well with research, strategic planning, customer journey building, and risk preparation. We'll get started by turning your idea into reality.
1. Choose Your Niche
Your niche is the specific category within the beauty supply that your store intends to serve, preferably one. For example, you choose to serve the hair care products and only serve the best quality. Don't worry about limiting your customer. Later, you may expand to anything related to hair care, such as specialized shampoo and hair-making machines.
The point of choosing a niche is to create clear differentiation between you-the newcomers and the rest of the market. And then, you focus on enhancing your offerings' attractiveness by improving quality and additional value-added services to witness growth faster.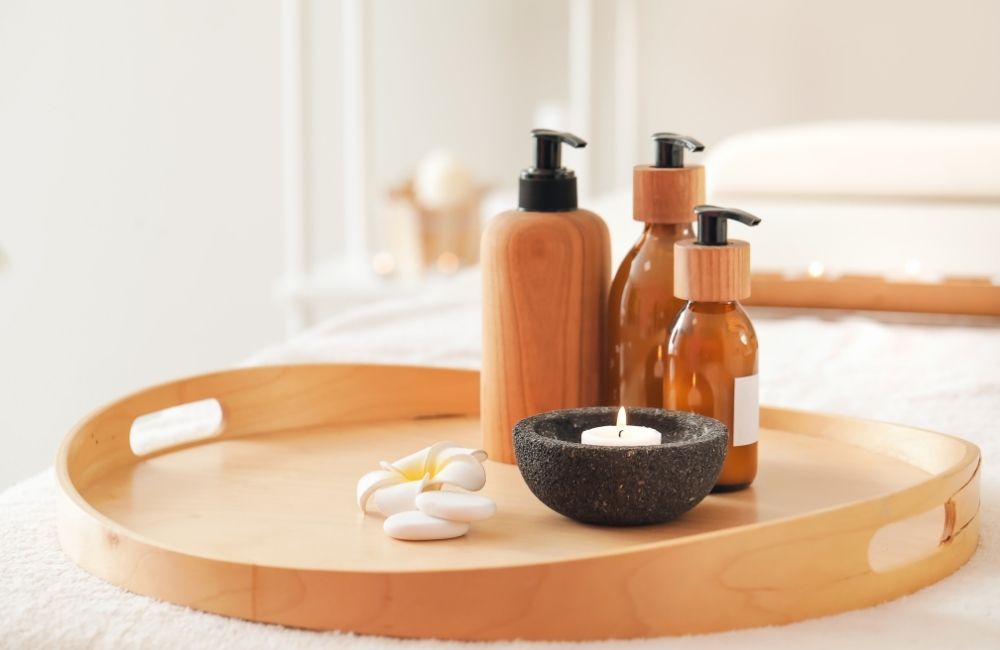 2. Decide Your Target Market
With those lucrative ideas in mind, exactly who are you thinking of providing them with? Is it skincare products for babies or anti-aging cosmetics for the middle-aged? Do you plan to sell to men or women or both? Are you selling to urban citizens or the countryside? Korean beauty products to Westerners or vice versa?
Narrowing down to your ideal customers and retaining them is the smart way to compete in this industry. In this way, certain people will get your message immediately as you target them.
3. Plan Your Online Beauty Supply Business
Now you know your target groups, think of an accordingly name but make it catchy and easy to remember. Consider how you want to position your product in mind as well. For a premium image, think of a name more luxurious or desirable.
Then come up with a value proposition. This acts as the top-leveled guidance for you and everybody to understand and follow. It's one concise and comprehensive statement covering who you serve, what you do, and why customers should buy from you.
The next step is to specify how you will do it—generating your goals for the first 5 years to visualize the directions. Then set up clear, measurable, and attainable goals with time-bound to ensure you have a good action plan.
4. Find Quality Supply Sources
Spend a great time at this stage as it's the main reason why customers should come back for you.
Finding the supply sources that give you the best deals through negotiations but lookout for quality partnerships. Prioritize partners that offer mutual benefits and are prone to long-term collaboration.
Another point is to choose your online business model, typically wholesale or self-manufacturing. You can also consider new types, like dropshipping or white label business.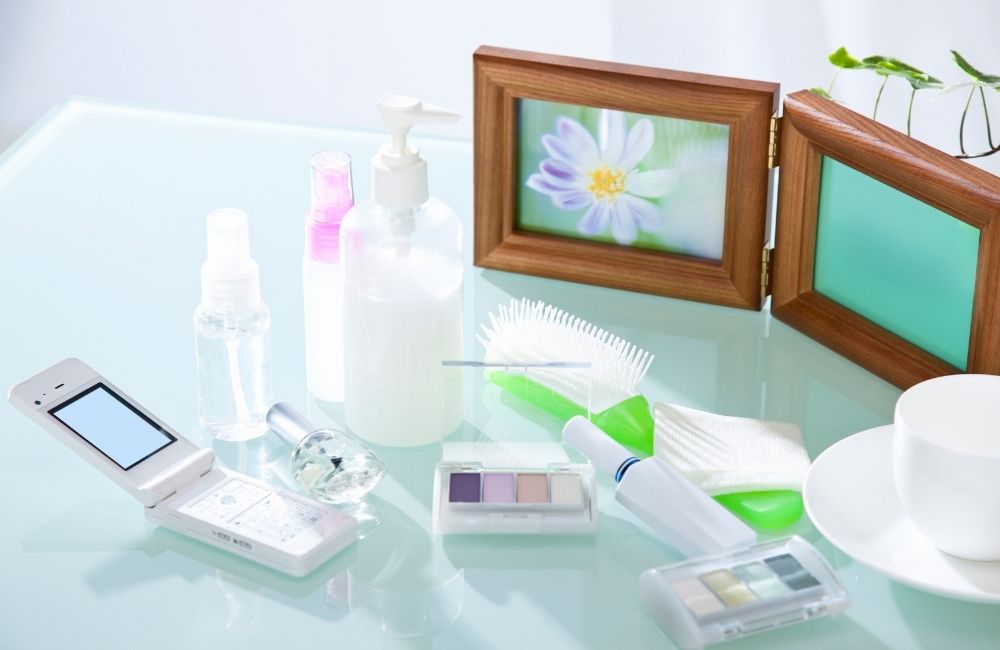 5. Register Your Online Business
Once you're sure about making it happen with quality offerings, it's time to make it official. Start by choosing your business entity. The majority of small businesses start with sole-proprietary or LLC. Suppose you have several fellas to join the company, and register for LLC. You may change the legal label when you grow stronger.
Then research other legal documents like business permits or an operating agreement (for LLC), beauty supply licensing, digital address confirmation, and tax ID. Don't forget to look out for all regulations that you may involve in.
Finish the registration with a business bank account and a financial management system. This is for accurate accounting and keeping a streamlined, controllable capital flow.
6. Set Financial Plan
Now you work on pricing, consider changing prices is complicated. First, you must list out your starting budget, operational costs, advertising costs, desired profit margin to generate a number, and leave-aside sum for contingencies.
Then compare it to your competitors and reason it in the shoe of customers. Is it appropriate to the value they receive and better-served than others? There are many pricing schemes you can refer to, considering them with the idea of brand establishment in mind.
Finally, you make alternate action plans to respond to financial risks.
7. Build Your Online Presence
To start an online beauty supply store, you need a website. Deciding on a capable e-commerce platform that aligns with your goals, such as Magento for high scalability. Complete the website procedures with suitable hosting and domain services. As e-commerce is a highly complex process, you should rely on an experienced agency like Tigren to help you build a professional online store.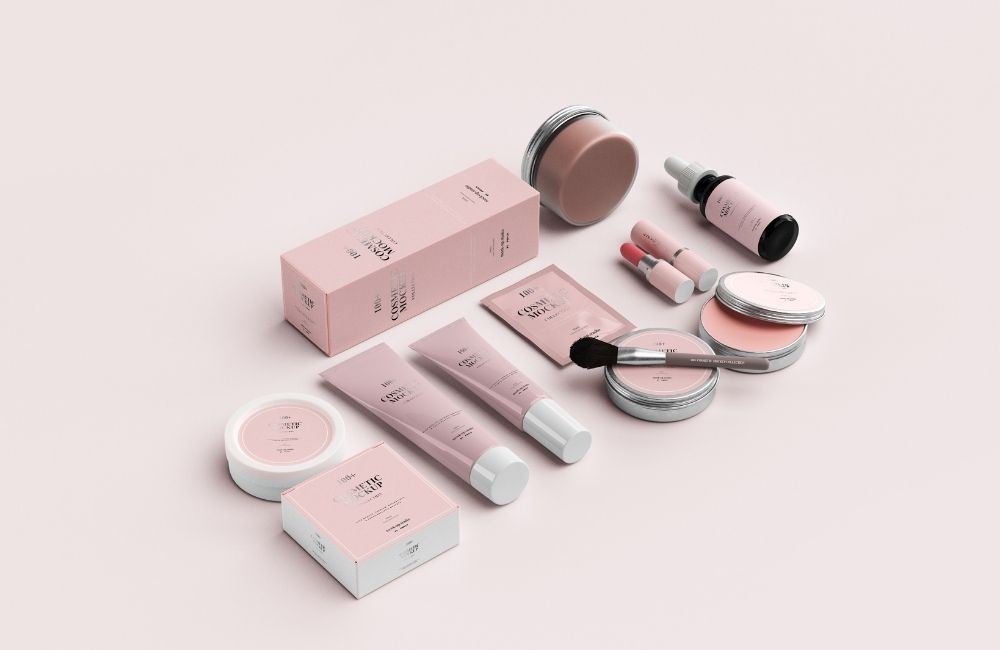 Ecommerce Site Development
The design phase
Designing a store refers to how it looks and performs. The storefront and its performance should support each other perfectly. First, tell the agency about the goal of the e-commerce site, whether to serve an international audience or be powerful to display items for wholesale.
Then you decide your online beauty supply store development strategy that best fits your budget and goal: custom build from scratch (most pricey), hybrid with the custom fix on premade options, or full plug-and-play options (cheapest). You can also pick an e-commerce website development package covering the platform and hosting services, design, features, integration and extension installment, optimization, maintenance, and support.
Next, when deciding on your storefront look and feel: you should aim for an intuitive look, an aesthetic vibe rather than simple, or an eye-catching head banner while retaining minimalist. There are 2 solutions for you:
Purchasing themes: Pick a theme according to these criteria – the number of pages, the heading and footing arrangements, the colour palette, and font.
Custom design: you can apply your preferences to the site structure, special effects, element styles, etc., to the web designers' crafts.
* About Tigren
In the last 10 years, we have helped numerous global SMBs thrive and witness real growth. Our e-commerce development service comes with advanced built and prominent features we made exclusively for our client. The best part is you'll get all these and more only at a fraction of the cost to hire your local developers yet gain the same quality and support! Check out Tigren's services section to know more about what we do.
The execution
After receiving your request and agreement on the final draft, the agency gets started to build the first brick of your online store. They should keep you informed and fix any feedback throughout the journey.
Testing and launch
A good website development process always pays good attention to testing. It's about making sure everything works smoothly, optimizing for the best performance, and getting the target audience's feedback on the trials for your long-awaited successful launching and kickstarting your new business.
8. Promote Your Fresh Online Beauty Supply Store
There are different ways you can market your store. It's always recommended to start with free channels like SEO, social media sites, and video platforms. Organic traffic is the key to acquiring quality leads sustainably. Once your business's finance is firm, use ads on already-worked content pieces to further magnify the audience reach.
Takeaway Keys
To wrap up, here's our conclusive checklist of 8 crucial steps for this "How to start an online beauty supply store" guide right today:
Choose Your Niche
Decide Your Target Market
Plan Your Online Beauty Supply Business
Find Quality Supply Sources
Register Your Online Business
Set Strategy And Financial Plan
Build Your Online Presence
Launch And Promotion
After the pandemic, e-commerce is thriving, and because of the aging population, the beauty industry is getting the spotlight. Now is the perfect time for you to start an online beauty supply store.
And the best way to keep customers around? Drive a good investment into building an enjoyable buying experience through excellent website development. Tigren is here to help.