One of the most important phases in website design is completing the hosting on the same domain in order to get started with the website as soon as possible. Magento Commerce Cloud is the best alternative if you need a trustworthy and cost-effective hosting solution. So, what is it? What is its function? Why should you utilize the Magento Commerce Cloud? In this article, we will provide you with a thorough analysis of Magento Commerce Cloud before choosing it for your business.
What Is Magento Commerce Cloud?
Magento Commerce Cloud is a powerful PaaS (Platform-as-a-Service) solution that combines Magento Commerce's unrivaled capabilities and is powered by Amazon Web Services.
It offers a pre-provisioned infrastructure with tools like PHP, MySQL, RabbitMQ, Redis, and Elasticsearch as well as a development environment based on Git.
Moreover, the managed services infrastructure, high security, optimal speed, seamless connection with current frameworks, and scalable online storefronts that Magento Cloud edition offers to retailers are just a few of the features it provides.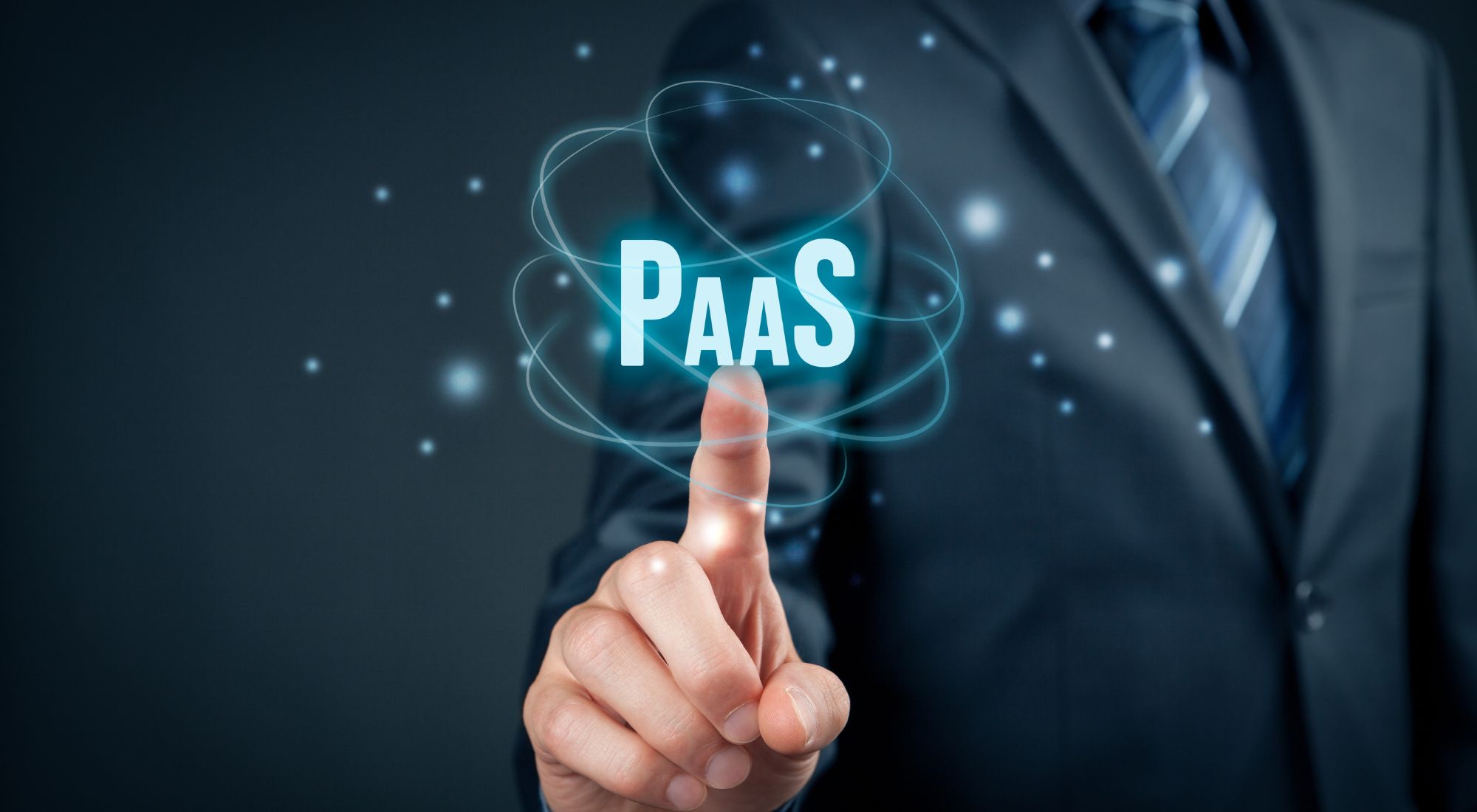 Additionally, it developed ground-breaking technologies that greatly simplify the deployment process, including Fastly, Blackfire, and New Relic.
With greater security and little to no work and assistance, it enables merchants to operate their online company quickly. Simply stated, you may think of Magento Commerce Cloud as an all-inclusive eCommerce solution for ensuring the seamless operation of online enterprises.
9 Benefits of Magento Commerce Cloud
With its presenting features, Magento Cloud deploys efficient productivity services that go above and beyond your expectations. Here are 9 advantages of Magento Commerce Cloud that we may examine in further depth!
1. Faster Page Speed
For a merchant, uploading high-quality photographs and videos of your goods is a double-edged sword. On the one hand, they improve eCommerce conversion rates and client retention. On the other hand, they frequently result in sluggish loading times.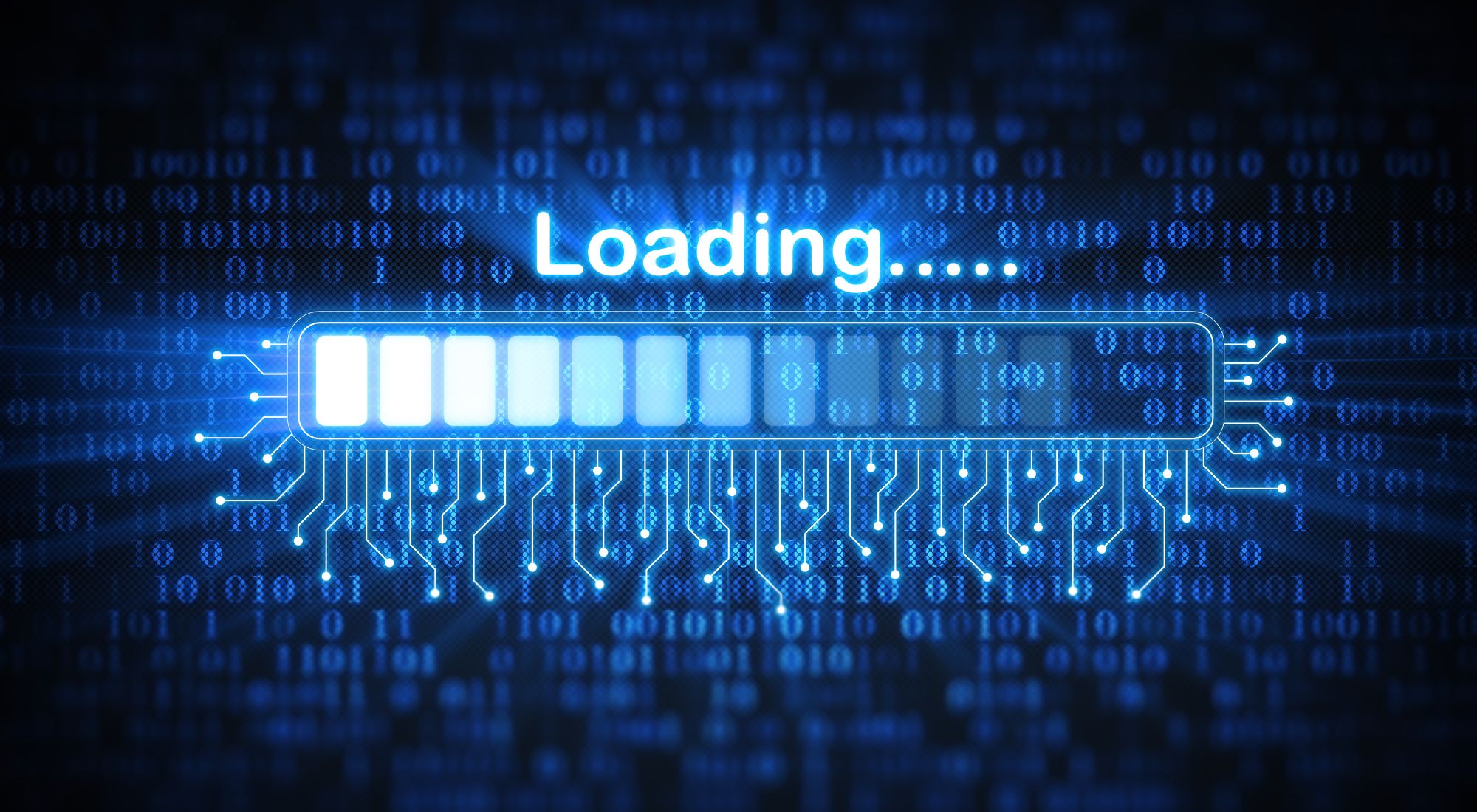 To remedy the issue, Magento launched Image Optimization technology powered by Fastly, which is exclusive to Adobe Commerce Cloud. Merchants may use Fastly Image Optimization to modify and optimize photographs without impacting the origin server or photo quality.
2. Global Reach
Your website must accommodate many languages, numerous currencies, as well as localized pricing and tax rates, as you grow into international markets. Fortunately, Magento Commerce Cloud offers all of those functionalities right now. From a single environment or shop, you may administer several sites for various nations.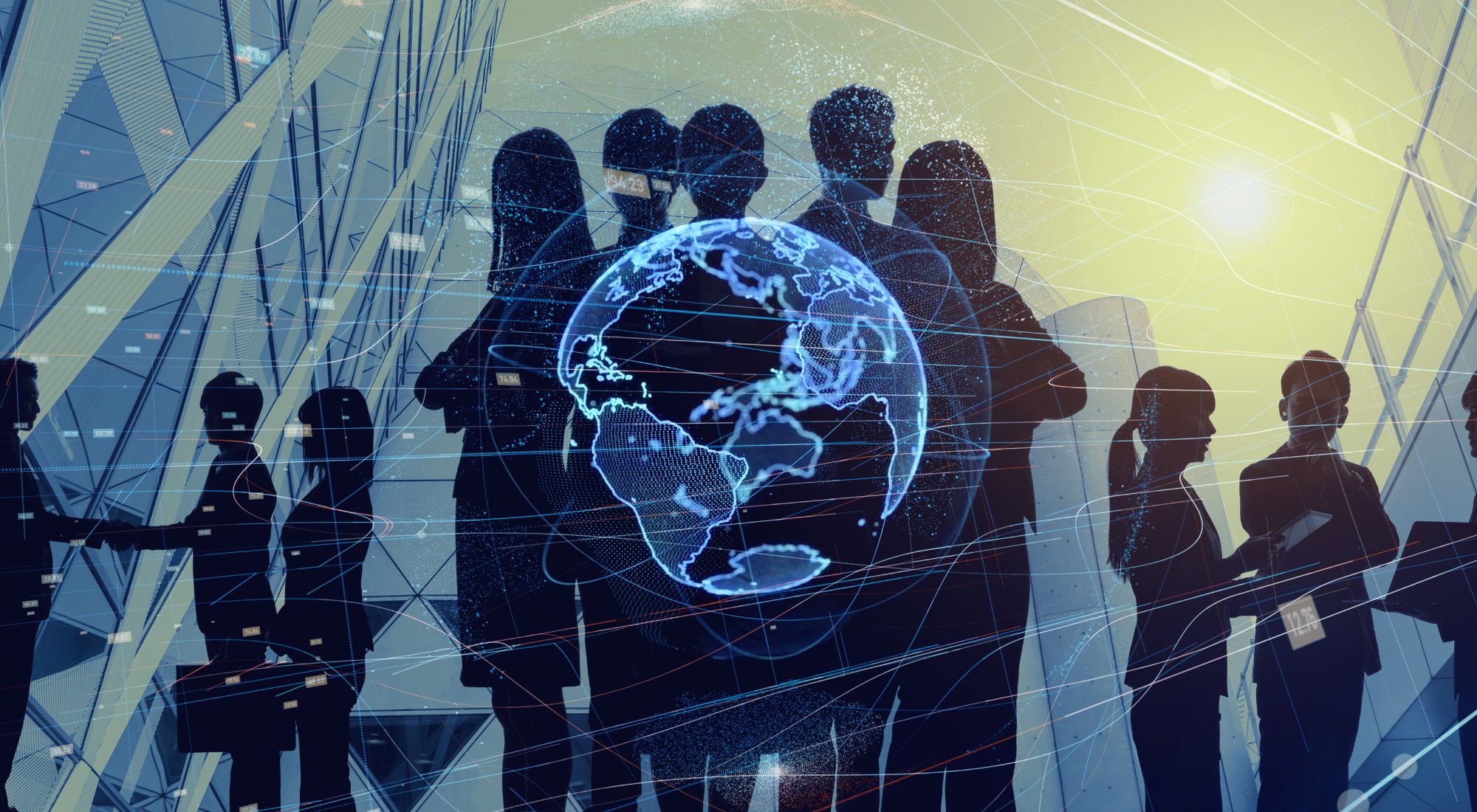 Global shops can employ right-to-left text and accented letters when dealing with different languages. It implies that you may continue operating your firm if you grow into nations that speak Spanish, French, Italian, German, and Portuguese.
Taxes are a further issue when your company has a worldwide presence. With VAT-ID validation, the Cloud version either supports fixed product taxes in the EU or calculates tax automatically for transactions in the EU.
3. Increase in available memory
Previously, Magento relied on the C3 server family, which was a promising technology at the time but is now obsolete. In 2018, Magento switched from the C3 to the M4 server family, seamlessly transitioning all current clients to the new server family.
Because of the switch to M4 cloud servers, Magento merchants now have a 100 percent increase in memory storage and, as a result, the unrestricted ability to extend and expand a product catalog without harming store performance.
4. Enhanced Security
You may follow the finest Magento security standards on your own or have the platform provider perform it for you. Magento Commerce Cloud has powerful security features that relieve the merchant of operational duties.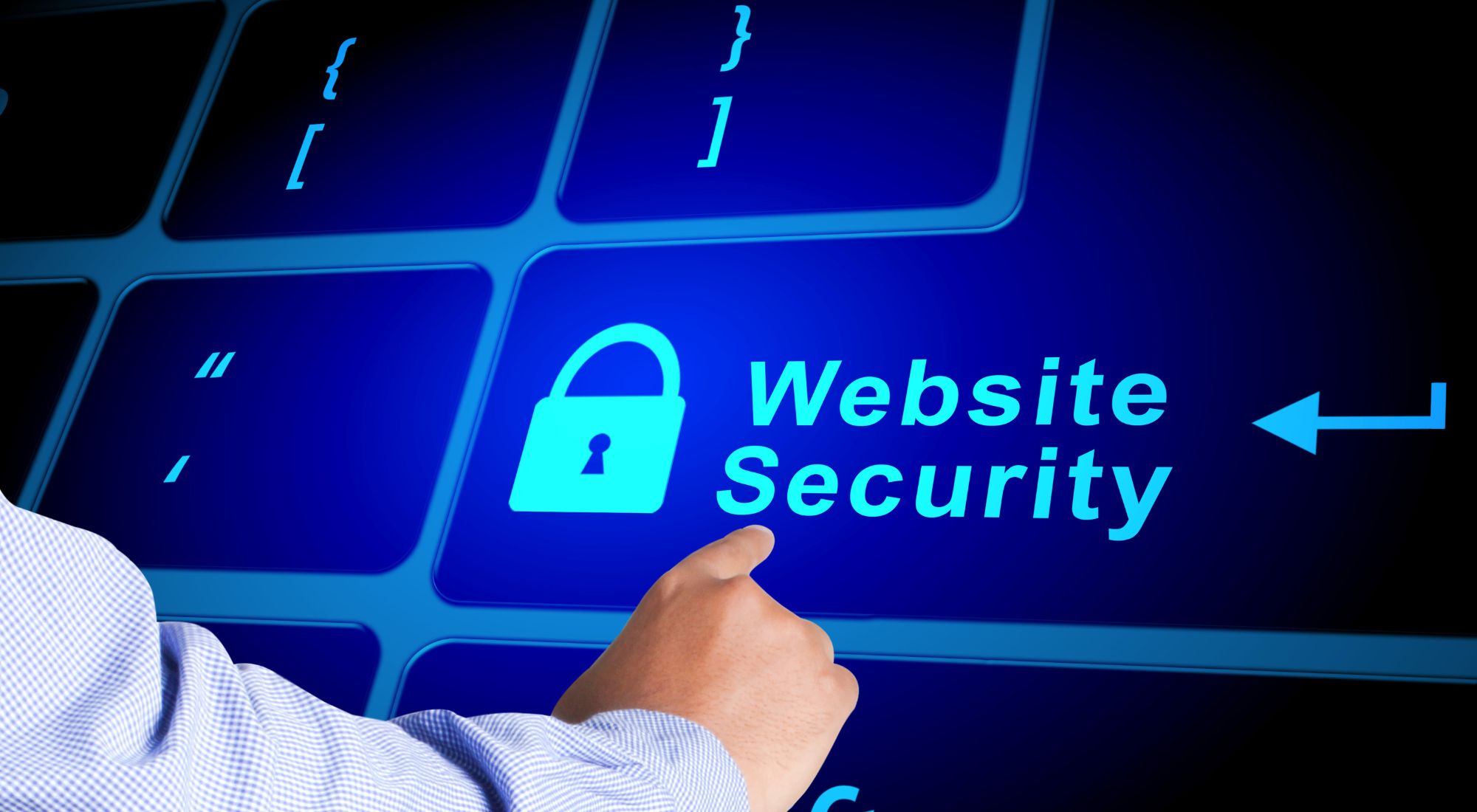 Web Application Firewall (WAF) protection guarantees your business is PCI compliant and deters malware inputs, injection attacks, cross-site scripting, and other OWASP Top Ten security concerns.
5. High scalability
Magento Commerce Cloud handles growing your eCommerce shop to handle high internet traffic. Magento Commerce Cloud, like its elder siblings Magento Commerce and Open Source, is an open-source platform whose code may be readily adjusted to your preferences. Nonetheless, it has extensive scalability capabilities such as order archiving, multiple master servers, scalable backend product administration, and MySQL customer support.
6. Fast Production Deployment
The process of adding projects to Magento Cloud is initially challenging. A built-in Git repository was introduced by Magento in 2017. The development team is required to switch to a different production repository after deployment in the integrated environment. Additionally, the staging and production environments need to include settings and regulatory alternatives. The Magento developers will carry out their physical labor.
7. Total Cost of Ownership
Numerous small businesses believe that the Open Source solution has a cheaper total cost of ownership (TCO). If you don't want to pay for software or a subscription, choosing an Open Source Edition is an excellent choice.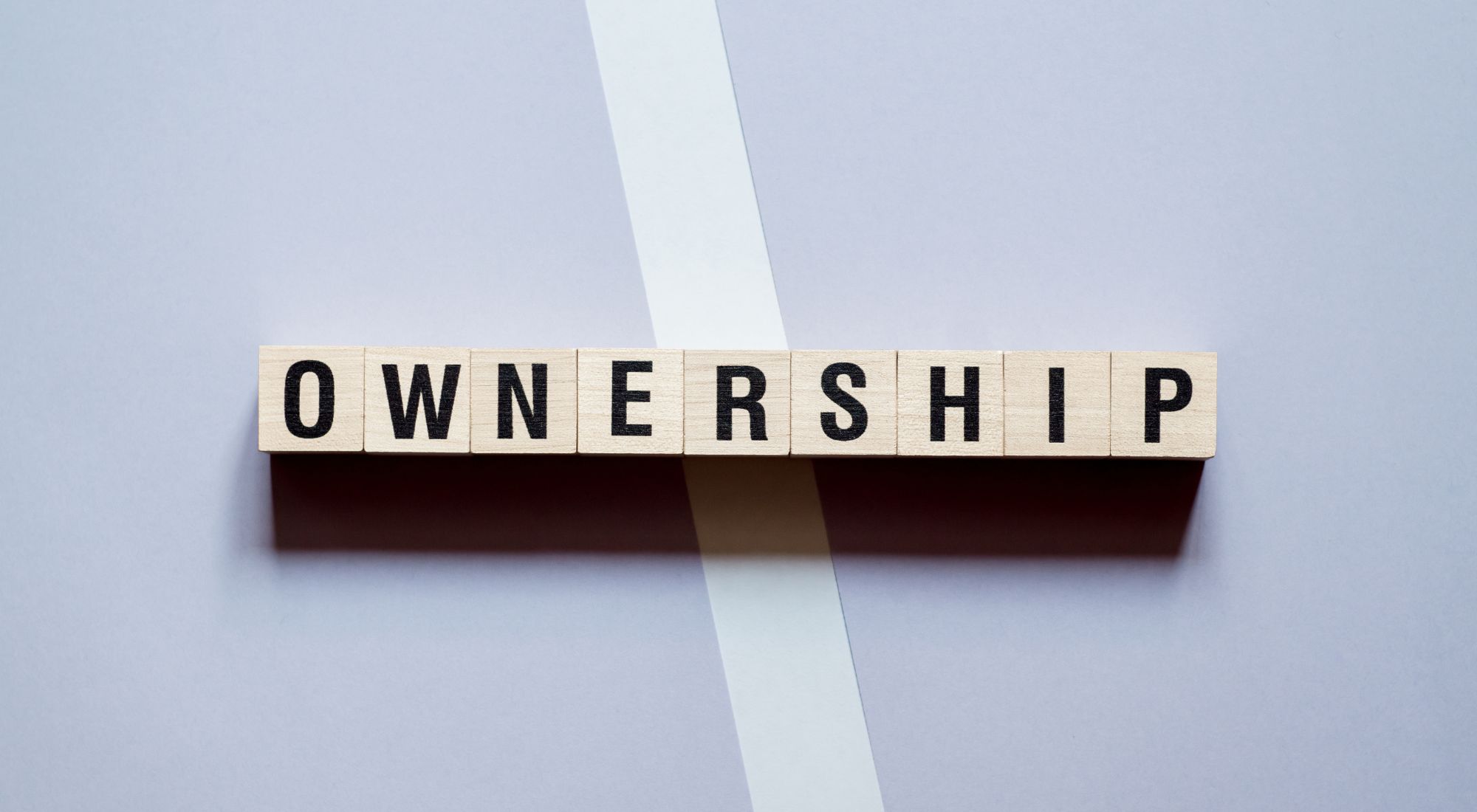 The total cost of ownership (TCO) is far more than simply the cost of your software, though. It involves the design, hosting, maintenance, support, security patches, and third-party and custom extensions, among other things. Generally speaking, Open Source costs more than a Commerce Cloud with extensive functionality.
When contrasting Magento Open Source with Magento Cloud, this becomes more clear. You may cut back on development costs and do away with support fees using Magento Cloud.
8. Fast time to market
Another advantage provided by Commerce Cloud is the ability to trade in real-time. With Magento Commerce Cloud, you can launch marketing campaigns more quickly thanks to automated deployments. The cloud solution presents the shortest approach to operating a fully running eCommerce site in six months.
9. Fully Customizable
The environment of Magento Commerce Cloud may be customized to an extensive extent, much like the Open Source and Commerce versions. Similar to Magento Commerce and Magento Open Source, it functions fundamentally. This indicates that, as in other Magento versions, you may also put together, deploy, and create Magento extensions.
Git is the preferred method of deployment for Magento Commerce Cloud (Git is the center of all code management, build, and deployment for your Magento Commerce Cloud stores and sites). The document framework on Cloud edition is essentially read-only as a result. Since you use certain third-party connectors, this creates difficulty. However, this might make your development process more difficult. You can designate certain read/write zones on the server.
You may alter the admin panel in addition to the storefront to hasten and better manage your everyday chores. When you watch your business, this makes for such a strong admin experience.
However, keep in mind that more development comes at a cost, and that cost is rather considerable. Depending on the amount of experience of the developer, the typical hourly charge for Magento development ranges from $65 to $150.
Outstanding Features of Magento Commerce Cloud
Magento Cloud offers extensive features that may be applied to complicated eCommerce tactics. Here are a few Magento Commerce Cloud capabilities that are available right away.
1. Ece-tool Package
A scalable deployment solution customized to the needs of the merchant was made available by Magento with the introduction of the ece-tools package. The ece-tools package is a collection of scripts and tools designed to streamline a number of procedures, including project verification, cron management, and the docker deploy environment.
The ability to automatically deploy eCommerce projects is provided to merchants by the scripts and commands included in it. You may manage database backups, apply customized patches, and check environment setup with the help of the ece-tools package.
2. Rich administrative suite
You can manage challenging projects with ease thanks to the enhancements made by Magento Commerce Cloud to the administrative tools provided by Magento Commerce. A few Adobe Commerce Cloud functionalities are listed below:
The following tools are included in the B2B (business-to-business) module: quoting, corporate accounts, rapid order features, credit lines, customer-specific payment methods, requisition lists, quick orders, customer-specific pricing, catalogs, purchasing limitations, and more.
Users may more effectively manage information with Page Builder by making distinctive product pages for their items.
ElasticSearch aids in the customization of search results throughout a Magento shop as well as the management of search queries across huge catalogs in many languages.
Customer segmentation allows you to distinguish consumers and provide cross-sells/upsells depending on their address, browsing history, and the contents of their shopping cart.
Content Staging enables a merchant to plan changes to CMS Pages or Blocks before they go live.
The Instant Purchase option saves a customer's shipping and payment information in order to speed up the checkout process the next time they purchase at your business.
Visual Merchandiser attractively arranges the products in your categories based on criteria such as best-selling things, colors, size, discounted items, and more.
3. Hosted on the Cloud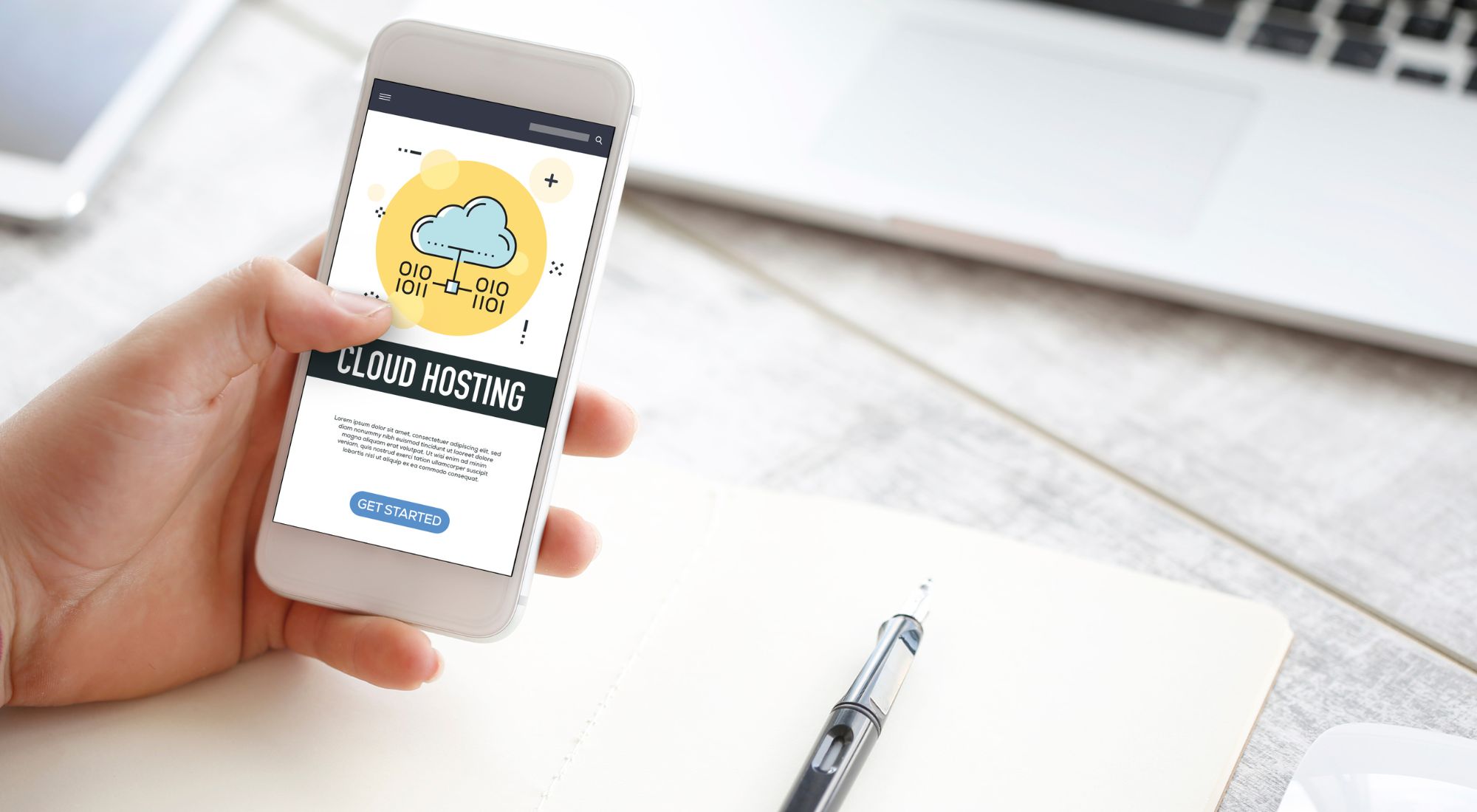 Regardless of the sales season, the Magento edition's cloud nature enables quick scaling and consistent performance. AdobeCommerce Cloud is hosted by a professional group of experts that can ensure that your online shop is running as efficiently as possible and runs on AWS (or Microsoft Azure for Pro projects). Magento is equipped to manage any issues that may arise and is aware of how online shops may be impacted by sudden increases in traffic.
4. Better performance
Every business owner wants to load their website with high-quality photographs and videos. The more professional your website appears, the more customers will trust it. However, high-resolution images cause your website to load more slowly. The loading speed of an internet company is the most important element influencing its conversion rate.
To address this issue, Magento has implemented the Fastly Image Optimization (Fastly IO) solution for Cloud users. With Fastly IO, your photos will be automatically optimized for quicker website loading, freeing up your server to handle orders more quickly. Fastly IO supports three popular image formats: PNG, JPEG, and GIF, as well as three features:
Force lossy conversion: convert lossless formats such as BMP, WEBP, and PNG into JPEG/WEBP format to minimize picture size (60-70 percent, depending on the quality level set in the Fastly IO configuration).
Deep picture optimization: this feature resizes product photos. CMS photos are not scaled.
Adaptive pixel ratios: by adding a "srcset" code to each product picture, this capability allows you to supply numerous image sizes and resolutions from a single image source file.
Furthermore, merchants can manage the performance of their website using an analytics software called New Relic for application performance management (New Relic APM). A license key for this software would be included in your Adobe Commerce Cloud account at no additional cost. Many factors influence the performance of your websites, such as database queries, applications, extensions, external services, and a flash sale or other type of online event.
Magento Commerce Cloud Pricing
Magento Commerce Cloud is offered in two separate plans: Starter and Pro. Both concepts contain an architecture that deploys databases, web servers, and cache servers across various environments to enable end-to-end testing and support continuous integration.
However, each plan has its own architecture that drives the development and deployment process. Let's take a deeper look at the architecture of Magento Commerce Cloud's Starter and Pro plans.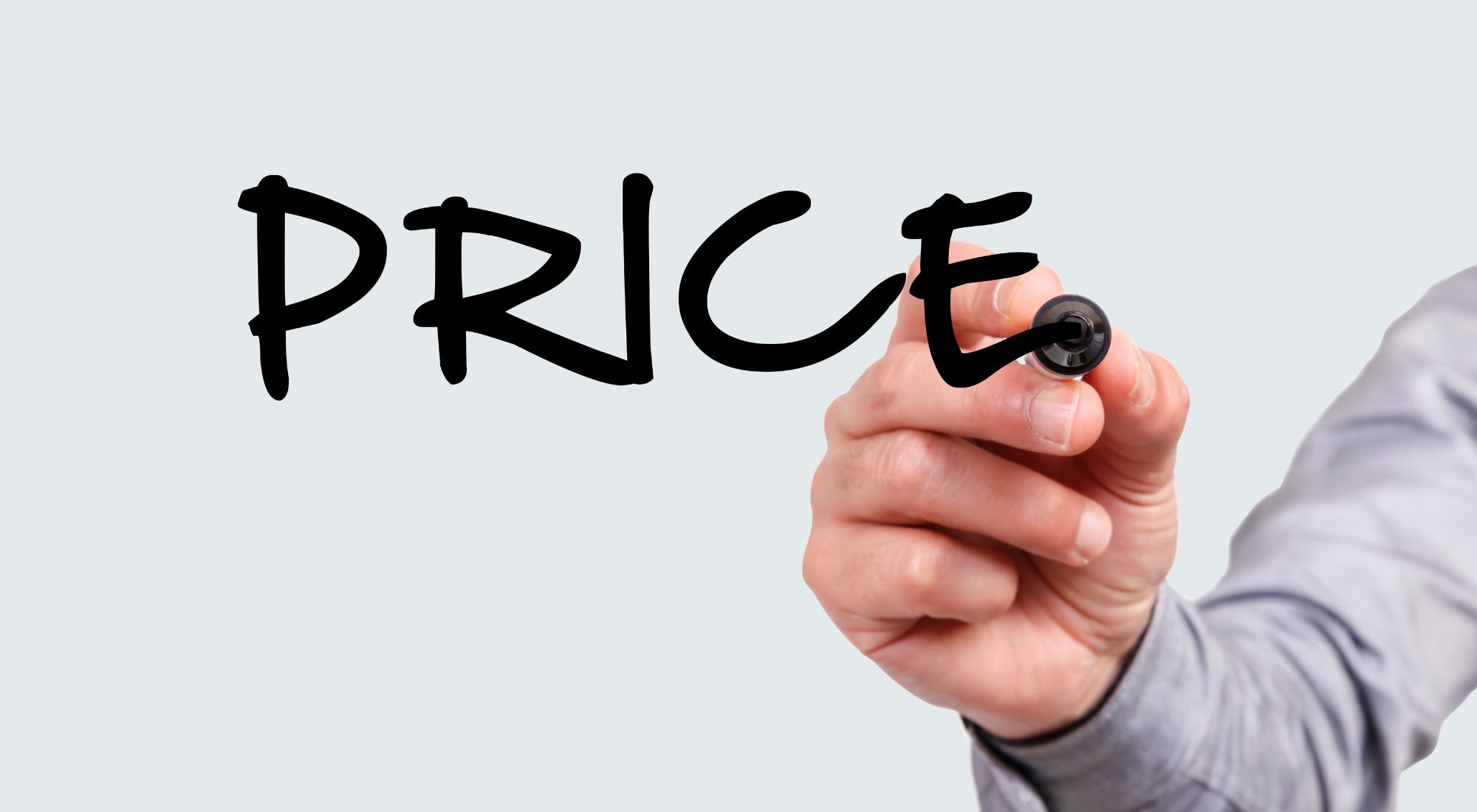 1. Starter Plan
In terms of the Magento Commerce Cloud Starter plan architecture, it is compatible with all of Magento 2's core features, PayPal onboarding tool, and business intelligence essentials. There are four environments in the Starter Plan architecture:
Integration – entails providing consumers with two test settings. Each consists of an active Git branch, a database, cache, a web server, settings, certain services, and environment variables, as well as other components.
Staging – When the code and extensions pass your tests, the Integration branch will be merged into the Staging environment. The active staging branch, database, web server, cache, third-party services, environment variables, settings, and certain services are all included in staging (for instance, Fastly and New Relic).
Production – Once all code is complete and tested, it is merged to master for deployment to the Production live site. The active master branch, database, web server, cache, 3rd-party services, environment variables, and customizations are all part of this environment.
Inactive — Make an infinite number of inactive branches available.
2. Pro Plan
Magento Commerce Cloud Pro plan architecture supports all of Magento 2's essential features, PayPal onboarding tool, business intelligence essentials, and B2B module as well. The Pro plan architecture has three major environments:
Integration – A tested environment that includes a database, a web server, a cache, a few services, environment variables, and settings. You may develop, deploy, and test your code before committing it to the Staging environment.
Staging – A database, web server, cache, 3rd-party services, environment variables, settings, and other services, such as Fastly or New Relic, are used for pre-production testing.
Production – The Production environment provides a three-node, high-availability architecture for your data, services, cache, and storage. This is the live environment of your store, which includes variables, customizations, and third-party services.
As previously said, Magento Commerce Cloud is designed solely for large corporations. It incorporates a plethora of smart features to assist you in rapidly scaling up your organization. As a result, it's logical that this edition costs more than other Magento plans.
The licensing and hosting fees are combined. You will be paid depending on the annual income of your store, according to their pricing methodology. You might wish to look at the table below to get an idea of how much Magento Commerce Cloud Pricing will cost you:
| | |
| --- | --- |
| Revenue per year (USD) | Annual fee (licensing and hosting) |
| 0 – <1 M | $40,000 |
| 1 – <5 M | $55,000 |
| 5 – <10 M | $80,000 |
| 10 – <25 M | $120,000 |
| 20 – <50 M | $190,000 |
These prices are far too exorbitant when compared to standard eCommerce bundles. However, a large number of major businesses use our platform, therefore there must be a rationale for this.
3 Reasons Why You Should Choose Magento Commerce Cloud
Business leaders spend a lot of time thinking about how to create, deliver, and optimize their purchasing experiences to match their individual goals and expectations. How can you prevent becoming perplexed by the enormous number of tools available?
As you investigate further choices, you should have a clear idea of what your firm may look like in a few years if you use one solution or another. Implementing a cloud-based CMS, such as Adobe Commerce Cloud, should be a top priority if you want to grow your business.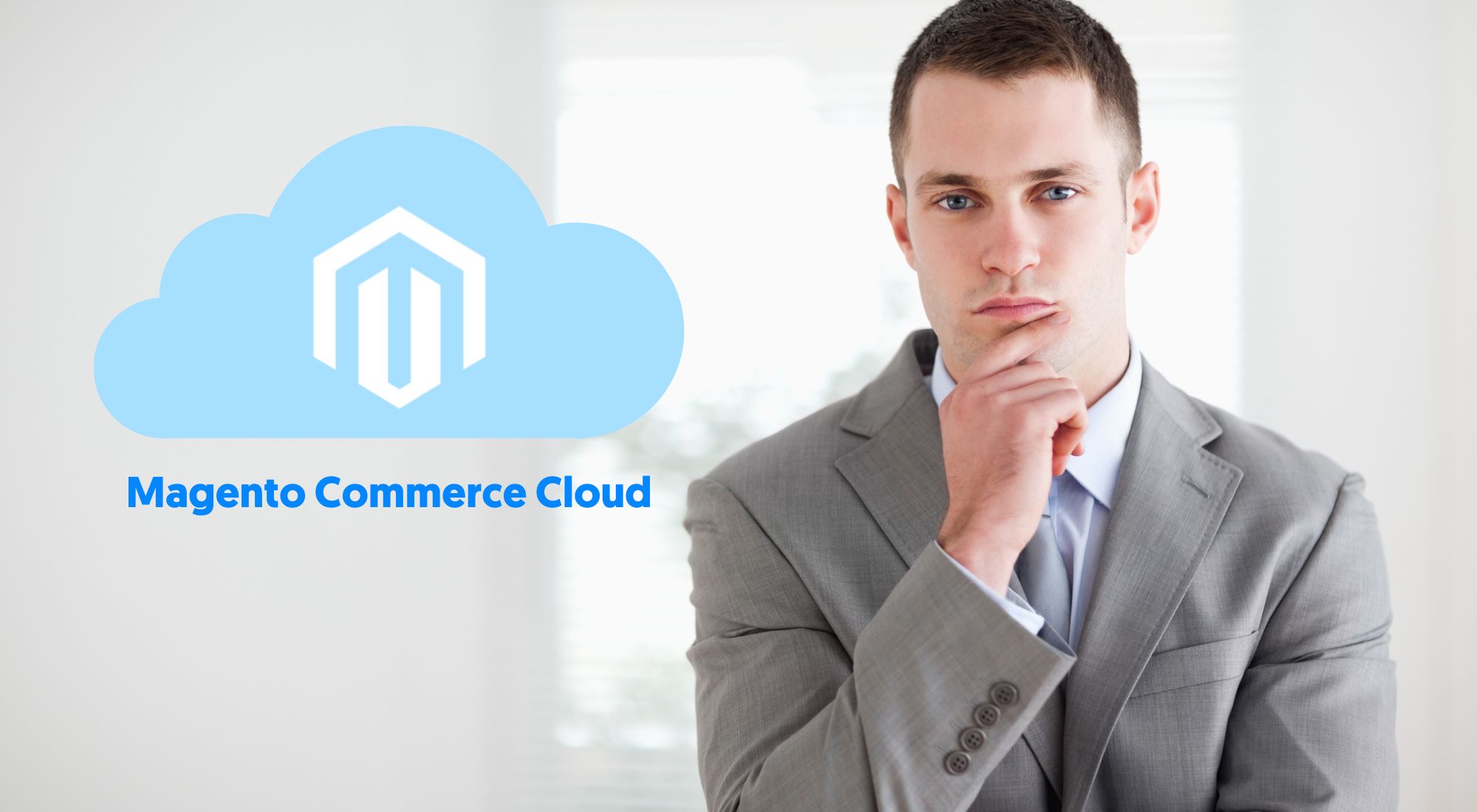 1. Seek collaboration efficiency
You are more likely to achieve this aim using cloud technology since it allows individuals within firms to collaborate on a much bigger scale. This contact is especially significant for multinational teams since it allows them to easily overcome geographical barriers and use a multi-region infrastructure from anywhere around the globe.
2. Innovate in shorter cycles
When it comes to the competitive and changing business climate, time is a crucial asset. Magento Commerce Cloud allows you to experiment with new ideas and trends on the go. The platform includes useful ideas and resources to help you get started and progress at your own pace.
3. Serve content on different channels.
The capacity to produce extensive material is a critical consideration in selecting the best CMS. With Magento Commerce Cloud and headless architecture, you can reuse content across numerous channels, such as mobile and IoT, while depending on a robust cloud infrastructure.
Wrapping Up
This brings us to the end of the primary features and benefits of Magento Commerce Cloud as well as Magento Commerce Cloud Pricing. This solution has proven to be an excellent cloud hosting option for any Magento-powered website.
However, all of these benefits are only relevant if you have an experienced staff at your disposal. As a 10-year-experience Magento development company, we – Tigren can help you with that. With a top-rated, certified Magento developer team on your side, you can expect your online business to expand quickly.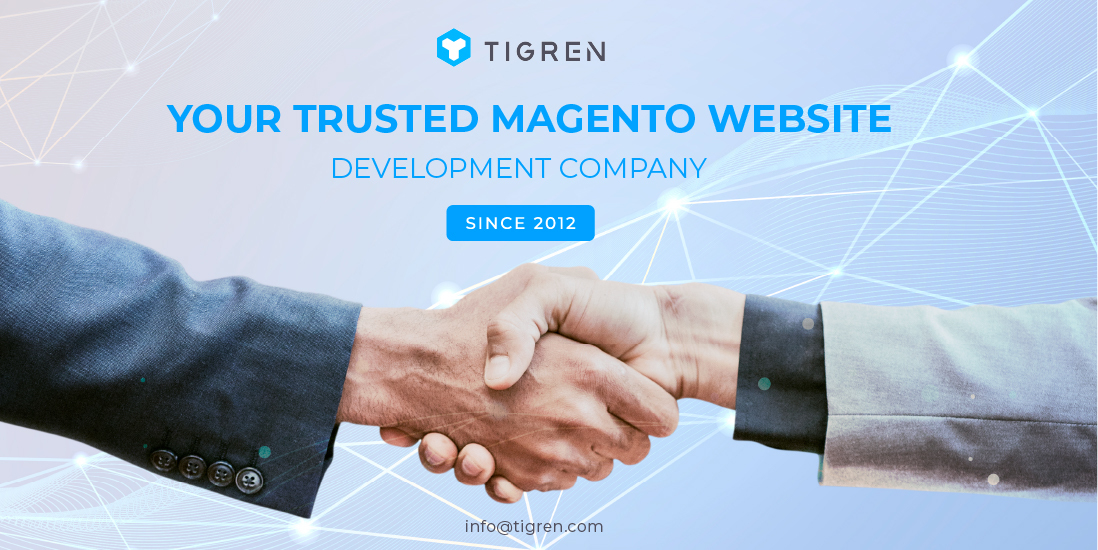 Read more:
Magento vs WooCommerce: A Quick Comparison
Magento Pricing 2022: Explore The Real Cost To Run An Online Store