Magento is one of the most powerful eCommerce web development platforms available today. From 2007 until now, it has continuously grown in many aspects such as size and service quality. Thanks to this development, Magento review articles are always about its limitless customization ability and praise its powerful functions.
However, besides those compliments, there are still a lot of negative comments about Magento that exist online.
So, is Magento an excellent platform to start an online business? This Magento review will help you answer that question! Now let's dig into this!
Magento Review: A Quick Overview
Before diving into the topic of the Magento review, let's take a look at some basic information about this platform!
What is Magento?

Magento (Adobe Commerce) is a wholly owned subsidiary of Adobe Commerce corporation. Its main product is an open-source platform that supports developers & tech-savvy merchants building eCommerce websites. Currently, it is one of the most powerful world-leading platforms. It is known to users and professionals for its limitless customization, scalability, high customization, and seamless integration.
In particular, Magento is also highly appreciated for its technological capabilities. It is always at the forefront of the market in product upgrading. Currently, this platform is also the only unit that provides a professional toolkit to help developers build PWA – PWA Studio.
However, there are a few facts not everyone knows about Magento. Since its first release in 2007, it has had dozens of different updates. However, up to now, you can divide Magento into two main versions: the Magento version and Magento 2 version.
Although the two versions have similar core features, Magento 1 has much obsolescence and obvious inferiority compared to Magento 2 in terms of interface, performance, security, etc. Therefore, if you are intending to use Magento. We highly recommend you choose Magento 2.
What are Magento's advantages?
Thanks to the advantage of open source and early start, Magento has quite a lot of big advantages compared to other platforms. In this Magento review article, we will sum them up and list 3 major strengths:
Seamless Integration: Magento has a vast extension marketplace. There are thousands of different plugins for sale on this store. We bet you can find anything you want here. Especially, Magento is limitlessly customizable, so you can integrate almost any extension you need without worrying about conflicts.
Limitless customization: Since Magento is an open-source platform, you can customize almost any website element. Thus, you will have a lot more adjustment choices during the web-building process.
Advanced technology development supports: As we mentioned above, Magento provides various support for their customers to try new and trending eCommerce technologies. For instance, the advanced PWA development tool kit: PWA Studio. This allows you to develop an app-like look and feel of the website.
Magento site examples
Sigma Beauty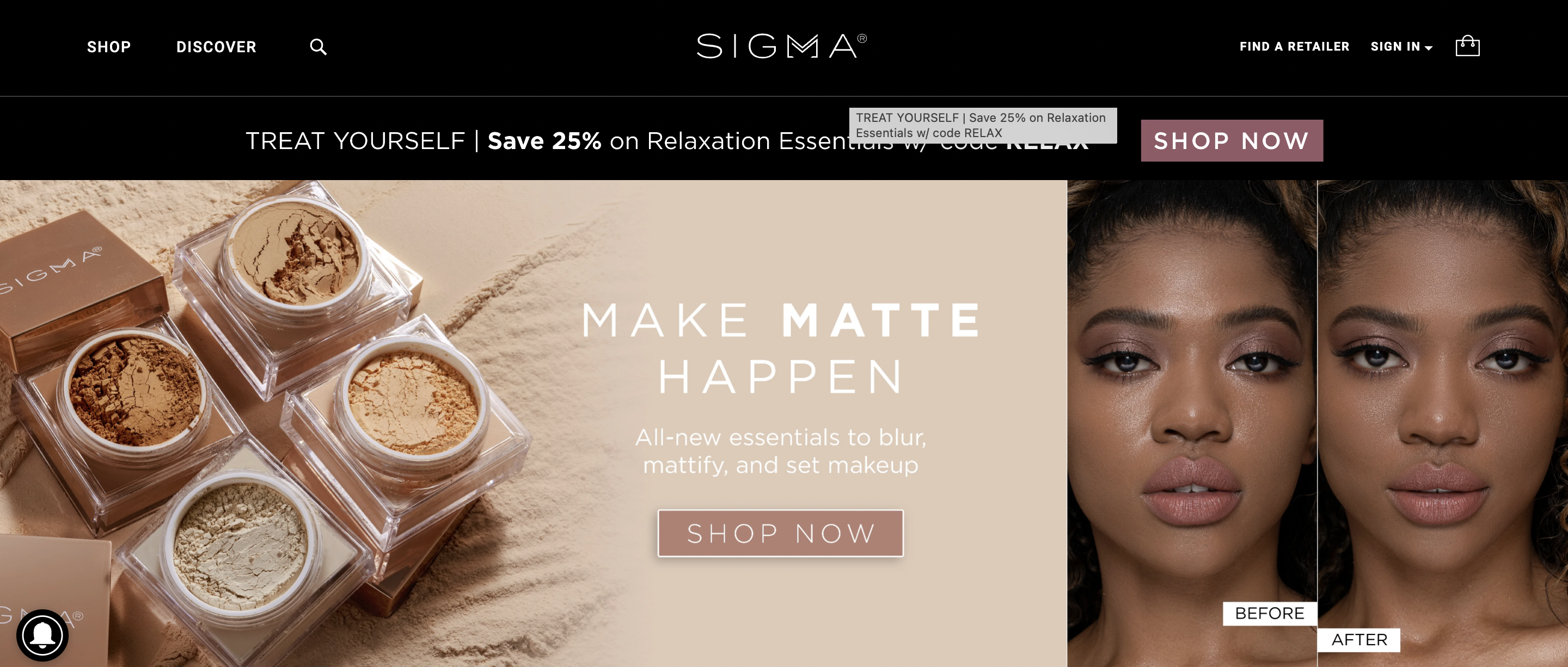 If you are a cosmetic fan then you must have heard about Sigma Beauty at least once. This is a pretty famous brand from the US.
In 2018, the company's management team gradually realized that Sigma's website was not performing well. It lacks the necessary functionality to help its online sales channel operate well and achieve its expecting revenue level. Therefore, Sigma Beauty decided to completely redo the website with Magento 2.
The results were successful beyond expectations. Besides successfully adding many new Magento 2 features, Sigma Beauty's new eStore is also 3 times faster than the previous one.
ShopEddies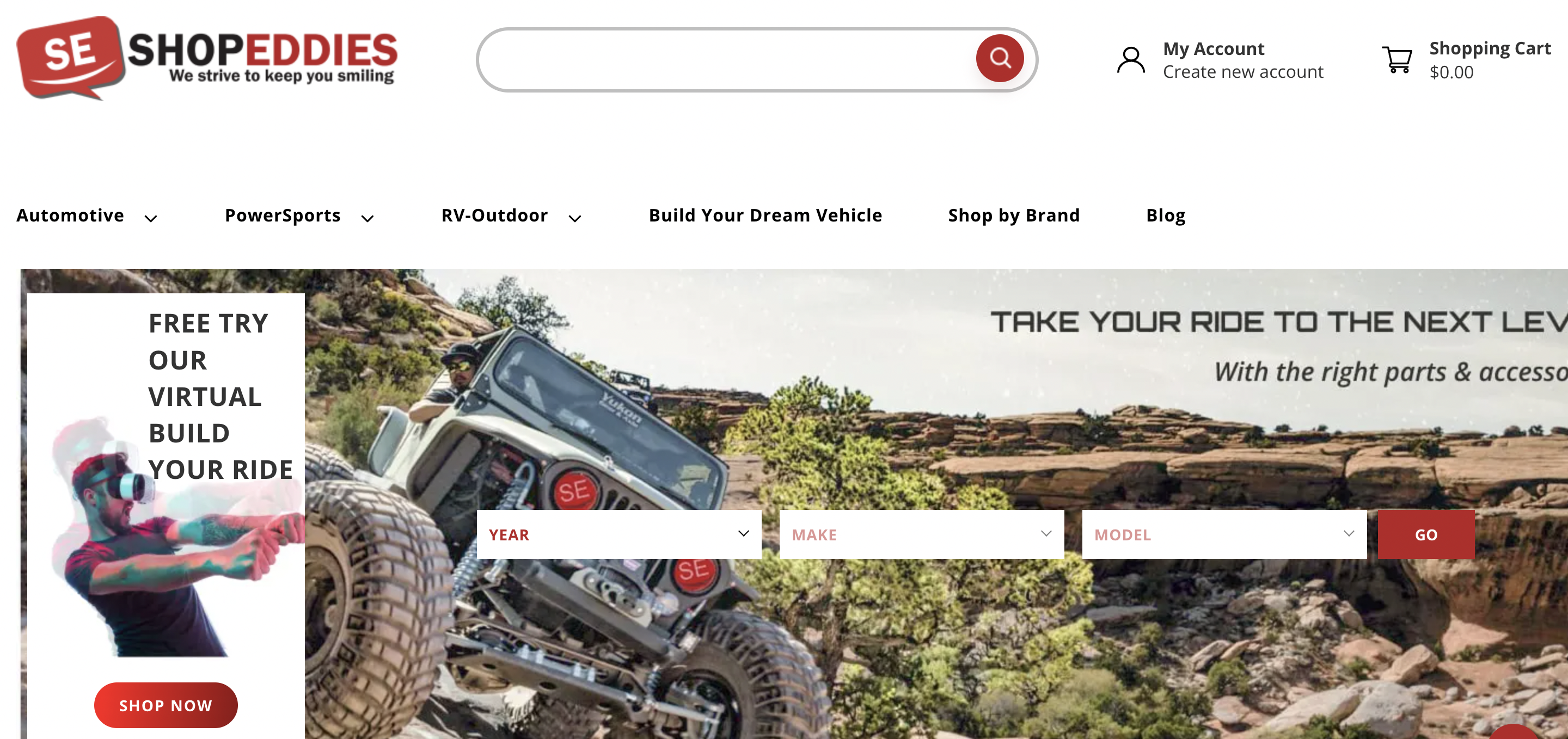 As we said above, PWA is an enhanced version of the standard web app. It is famous for its ability to provide mobile device users a website experience similar to that of the native app. Every element on the website will be optimally arranged so that it is not only beautiful but also convenient for users.
Realizing this huge potential of PWA, ShopEddies – an auto parts business – chose to upgrade their website to PWA using Magento. Now, their website speed is increased many times compared to before. their eStore can even be downloaded and installed on customers' phone home screens just like a normal app!
Nike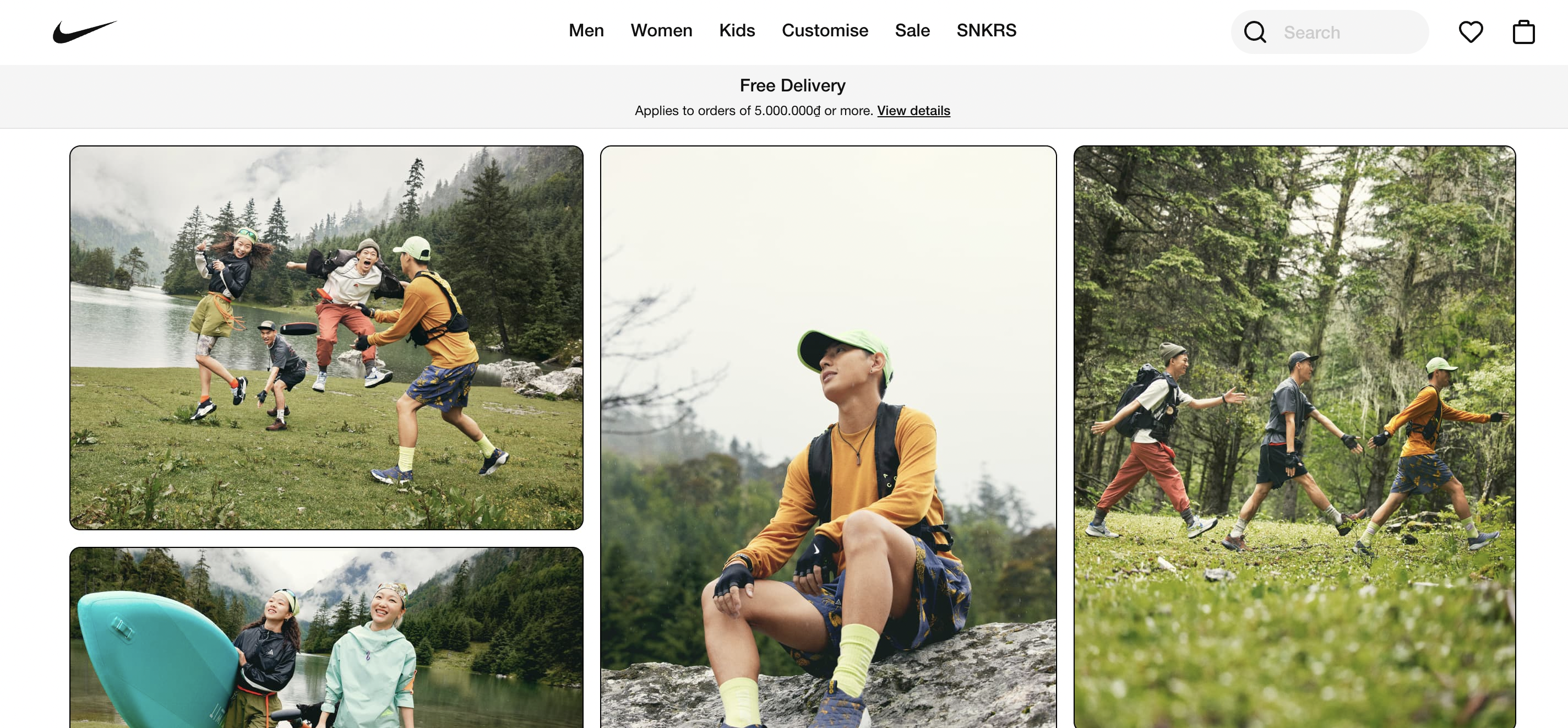 Perhaps we do not need to introduce much about Nike because this brand is inherently so famous in the world. You can find Nike shoe stores in almost every city mall.
Nike has an extremely large number of products that are constantly being updated, thus, they need a platform that can store and manage all those products. Magento perfectly fits this condition. Besides, Nike not only can perfectly manage their huge inventory, but they also can attach various new online marketing campaigns on their site, raise the brand's digital awareness and enhance customer experience thanks to Magento's limitless customization ability.
Magento Review: 9 Factors To Look At In 2022
#1. Ecommerce Features
Magento has been called the "monster platform" by many experts due to its huge amount of quality functionality. In fact, although Magento has a vast extension marketplace, you don't need to install too many plugins to complement your business activities. On the contrary, most of what you need is already a built-in feature in the platform, you just need to install some small additional plugins to support its work. Since there are too many Magento features to list in detail, we will divide them into 4 main categories in this Magento review article:

Inventory Management:
Magento can create a straightforward inventory administrator panel to manage goods configurable (for example, you can add the color, size, and the like). This function is also available for downloadable and virtual (with samples) products.
Create pre-defined goods themes that allow you to set up new products with specific characteristics faster.
Third, automatically attach products to suitable categories based on their characteristics. In other words, no more hours of boring work, you only need to set the attributes yourself and Magento will take care of the rest!
Sales Channels
Automatically sync catalog, stock, and order data across platforms like Amazon to Magento.
Catalog change automatical sync is available with no extra manual action needed.
Allow users to create Google Ads or Google Merchant Center accounts from the Magento Admin panel.
Optimize your potential customer reach with Google Smart Shopping marketing campaigns.
Shipping & Tax
Support international shipping deliverers.
Offer plenty of upselling programs such as free shipping, products recommendation, discounts, vouchers, buy one get one, etc.
Provides fixed selling taxes (such as WEEE/DEEE in the EU).
Check-out & Payment Gateways
Automatically calculate tax and shipping cost in customers' shopping cart; Show order summary with detailed product pictures in the checkout step.
Increase conversion rates with "Instant Purchase", which uses saved customers' previous payment and shipping data for fast checkout.
Supports multiple payment processors, such as WorldPay, CyberSource, Authorize.net, PayPal and Braintree.
#2. Mobile Commerce
This is our favorite part in most of our Magento review articles!
If you regularly read statistic reports about eCommerce, you probably already know that mCommerce is growing rapidly. It contributes a large part to the total annual eCommerce revenue worldwide. In other words, it is gradually becoming a new business trend.
Of course, as a pioneer in the field of eCommerce technology, Magento cannot miss this trend. They have been building the Magento mCommerce Platform since 2011 and it can integrate with all current Magento versions.
On the other hand, as we said above, Magento is also the first and only unit currently developing a separate toolkit for PWA development. With it, developers can develop, deploy, maintain and upgrade the interface of Magento PWA eStores in the most efficient way. However, this toolkit is only compatible with Magento 2 in version 2.3 and above.
#3. SEO, blogging & marketing
Magento SEO
SEO is one of the most basic yet needed marketing features of every online store. It helps businesses reach customers organically without having to pay any third party. Especially, when your web rank increases in the SERPs will also help you become more trustworthy in the eyes of your customers.
Understanding this, Magento has put so much effort into optimizing its SEO functions to ensure that its customers achieve the highest rank possible on SERPs. Specifically, here are the 4 main features of Magento:
Page edit of title and description: Title and description are the first things Google will scan when it searches for your keyword. Therefore, the ability to edit it will be a great opportunity to make search engines understand more about you.
Add alt text to images: Nowadays, besides keywords, customers also search by image. However, search engines like Google do not recognize your photos through images, it identifies through alt text. Magento's alt text function was born to help you manipulate this situation.
SEO issues scan: No matter how hard and careful you are, the SEO process will still have problems. This function will help you quickly detect and correct any arisen issue.
Site speed checks: The ability to accurately measure page speed is important as it affects not only Google's assessment of your website, but also the customer experience.
Magento Blogging
CMS is what helps you effectively manage your site's content. With it, you can easily monitor your blog's posts and their quality. Begin to feel excited? The Magento Blogging feature will provide you with all of these functions.
Magento Marketing
It's hard to list fully Magento's marketing features since there are so many different things to mention, such as upselling features (goods recommendation, related products, new arrival, "you may also like" corner), voucher, email marketing, SEO or data analytics. All of them can highly and positively affect your revenue.
#4. Data collecting and analytics
If a prime location is the most vital thing for a brick-and-mortar business then data is the most significant thing for an online business.
Thanks to Magento's advanced data management feature, you will have more things to do with your customer data. To avoid this Magento review article being too long, we will briefly summarize Magento's data management capabilities as follows:
First, Magento always automatically collects and updates data to the system in the form of detailed reports. As a result, you will have full control over your customer's purchase information and visit history in real-time.
Second, reporting dashboards will be optimized for maximum convenience, simplicity and ease of use (even for eCommerce newbies). Up to 100 different report forms are integrated for you to choose from.
Third, you are free to migrate your data to any third-party software that is not part of Magento. There is absolutely no limit to data export. The process is also quite convenient and optimal, you just need to click a few buttons on Magento's data manager.
#5. Pricing
Now it's time for the part everyone is looking for in this Magento review article: Pricing!
Magento pricing relies on various factors. Depending on the needs of each business, the expense of each factor can be adjusted or eliminated accordingly. However, usually, the cost for a Magento website will include 7 factors as follows: Magento License, development, hosting, domain and SSL certificate, extensions, SEO, and maintenance.
In particular, the cost of hosting, domain, SSL certificate and extensions is quite low, you only need to spend about $200 to $1,000 for all those three activities.
What you really need to pay attention to is Magento license cost, development cost, SEO cost and maintenance cost. Currently, Magento is offering three different license types:
For the remaining 3 types of expenses, the thing you need to care about most is the website development cost since a good website will help you minimize your budget for SEO and periodic maintenance. Therefore, we highly recommend you invest a reasonable amount in website building activities to minimize costs incurred later. Don't overspend, however, as this could put your payback too far.
Read More: Magento Open Source Vs Magento Commerce: Which One Is For You?
Pro tip: If you are a B2C company, you can reduce the cost by choosing Magento Opensource and picking an ASEAN agency. The companies here have the competitive advantage of the low living cost. As a result, they can provide quality services at an affordable price. A typical example here is Tigren, which has 10 years of experience providing eCommerce technology solutions to hundreds of different clients.
#6. Design & Themes
Since Magento is an open-source platform, it is incredibly flexible. In case you don't notice, this is one of its main strengths, it is also the reason why it is chosen by many businesses.
Since Magento is highly customizable, you can also edit most of the elements you aren't satisfied with on your website's themes. However, the theme customization limit will depend on some other factors, hence if you want to do a lot of editing, you will need the help of the developers. In case you do not want to outsource, you should read the template description carefully to understand their adjustment limitation.
If for some reason you are worrying Magento web themes are not meeting your needs, then no need to overthink because this platform has a huge theme market that includes both paid and free. We believe you will be able to find your dream one.
#7. Ease of use
It's pretty clear that Magento is not a suitable platform for web development beginners or non-tech-savvy. All activities of website building, designing, and developing require you to have a deep knowledge of coding in particular and websites in general. In fact, many experts even commented that this is one of the most difficult platforms to use until now.
However, you can reduce the difficulty yourself by purchasing a website template. Although you still need to work with web programming language a bit to make your theme editable on Magento, the process is generally lots simpler than developing from scratch.
On the other hand, although the Magento company itself knows that its product is quite difficult to use and is tailored for intermediate to advanced web development levels, they do not want to modify it. It is this unwieldiness that brings the strength of limitless customization to Magento.
#8. Security
Since Magento is a world-leading platform, of course, it is also optimized for maximum security of customer data and information. Currently, this platform's security feature can be divided into three main factors as follows:
Payment Security
Securely and directly deliver users' credit card data from their browser to the payment processor, skipping the Magento application. Thanks to this feature, your customer information is ensured not to be leaked out during the transaction.
PCI compliant: All websites are confirmed to qualify for PCI compliance (SAQ-A or SAQ A-EP) relying on the utilized payment methods. This aims to shield your client's data when you start to process, preserve or transfer credit card info
Automatic abnormal detection tools: Release the anxiety of eCommerce scams, abuse, security holes, and the like
Architecture Security
Evolved Encryption Standard: Info encryption based on AES-256 and SHA-256. Magento uses an international standard of encryption (AES and SHA). This play a vital role in keeping prying eyes away from our data
Protect your eStores and stop unnatural logins with Two Factor Authentication and Google ReCAPTCHA.
Prevent password guessing situations with strong-password conditions and a safe Admin sign-in method.
Timely notify about any security issue via the Magento Security Center and e-mail.
Security extensions
In case the above factors are still not enough to make you satisfied, you can always add additional protection features with Magento security plugins. Magento has an extended plugins market of both free and paid, you can find the add-ons you need easily here.
#9. Support
24/7 support (only for Magento Commerce Edition)
If you are a paid user of Magento then you will fully benefit from this platform's customer care service. Specifically, Magento will provide you with a 24/7 support service in all formats (chat, email, telephone, etc.).
Vast community
Don't worry if you are planning to be a Magento's free user. Although Magento doesn't directly support you, you will still have timely help from this platform's enormous community. There are many experts and longtime users here who are always ready to dedicate guide newcomers.
If that's not enough to reassure you, then you should know this: Magento's communities provide a lot of learning material for newbies, so you can easily claim any Magento foundation knowledge. Besides, now that there are hundreds of thousands of posts on Magento's communities, you can easily find a similar problem as yours without having to post new articles.
Magento Review Conclusion and Recommendation
Overall, Magento is still a powerful platform suitable for businesses of all sizes. It can effectively serve most business models in many different industries thanks to its wide range of functions.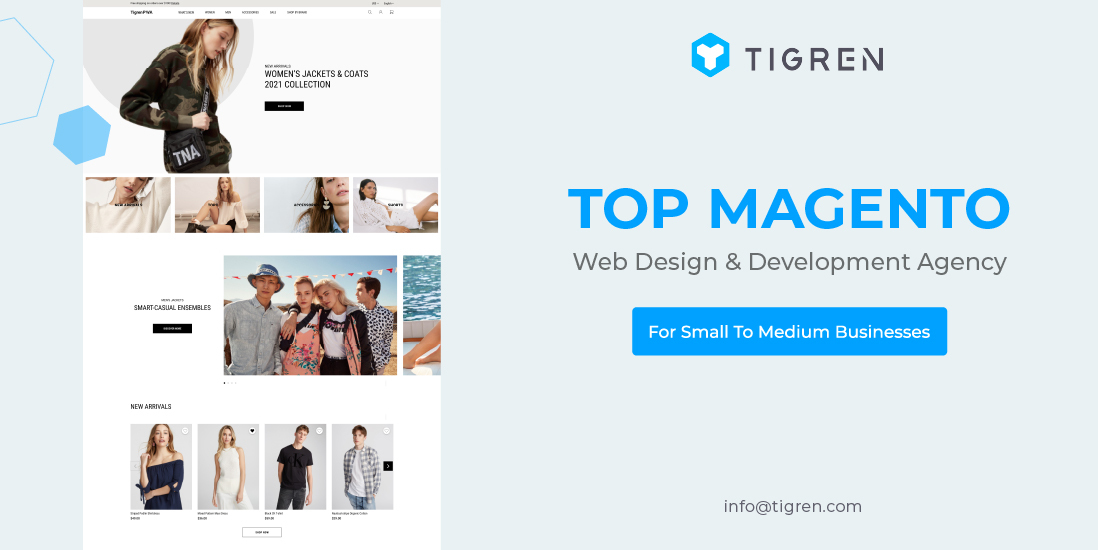 If you are operating a small to medium-sized business, you can use the free open-source version. If you feel that the development cost of a Magento site is an obstacle, you can hire Tigren – the top Magento development company for SMBs.
On the other hand, if you looking for a platform that suits a large enterprise or a B2B business then you can choose Magento open-source as a trial version. Then upgrade to higher versions later.
In short, no matter what type of customer you are, we believe you will not be disappointed when using Magento!
Magento Review: FAQs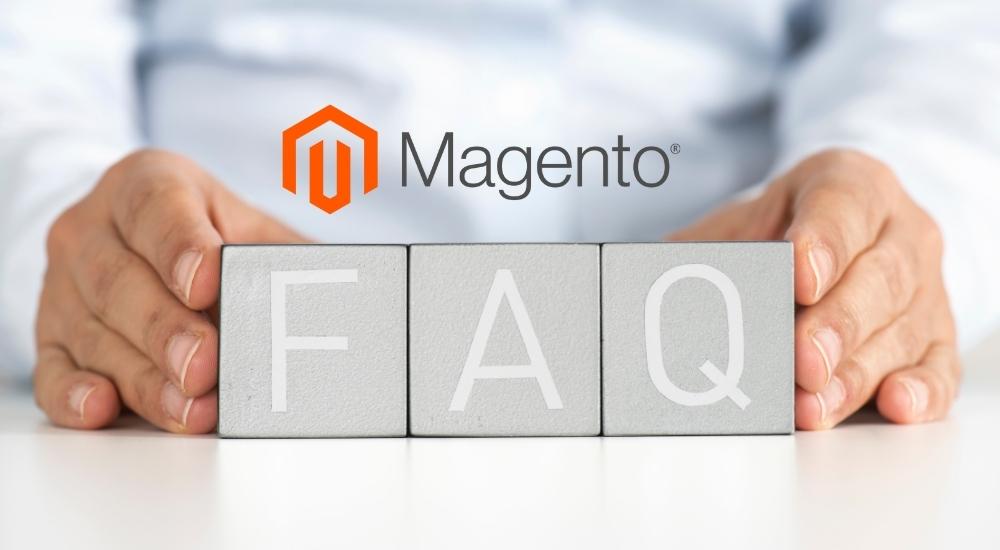 Is Magento any good?
Magento is a rich-function but hard-to-use platform. Therefore, if you want a robust platform and are willing to invest from the initial point, Magento would be a great place to start.
What is Magento used for?
Magento is used to support eCommerce activities. With the help of this platform, you can build fast, powerful, optimized, and user-friendly eStores.
Which one is better Shopify or Magento?
It is quite difficult to compare which platform is better because each one has different strengths. Magento is difficult to use but powerful. Shopify is easy to use but less flexible and functional.
Is Magento better than WordPress?
WordPress is a powering unit for considerable websites currently active on the internet. However, it is not optimized for eCommerce activity. In contrast, Magento is built for the purpose of helping merchants start an online business. Therefore, in the eCommerce aspect, yes, Magento should be a better choice.
Bottom Line
Magento is one of the largest world-leading website development platforms in the field of eCommerce. Currently, although Magento's market share is somewhat declining, it is still considered a "monster" platform thanks to its functionality quantity, and limitless flexibility. In addition, despite requiring much higher web development costs than other platforms, Magento has many different service packages, including a completely free open-source license. As a result, users can minimize development costs while still enjoying the power of the platform.
Above is the entire Magento review article. We hope you have found the information you need. Thanks for reading!
Read more:
Magento vs WooCommerce: A Quick Comparison