Ever landed on a site and instantly clicked on that tempting product, or browsed a website purely for information and thought, 'Why does this feel different?' At the heart of it all lies the distinction between ecommerce and regular websites.
Dive in as we unpack the nuances that set them apart and decipher which might be the best fit for your digital journey. Simple, enlightening, and essential — this is the guide you didn't know you needed.
What Are The Other Websites Beside Ecommerce?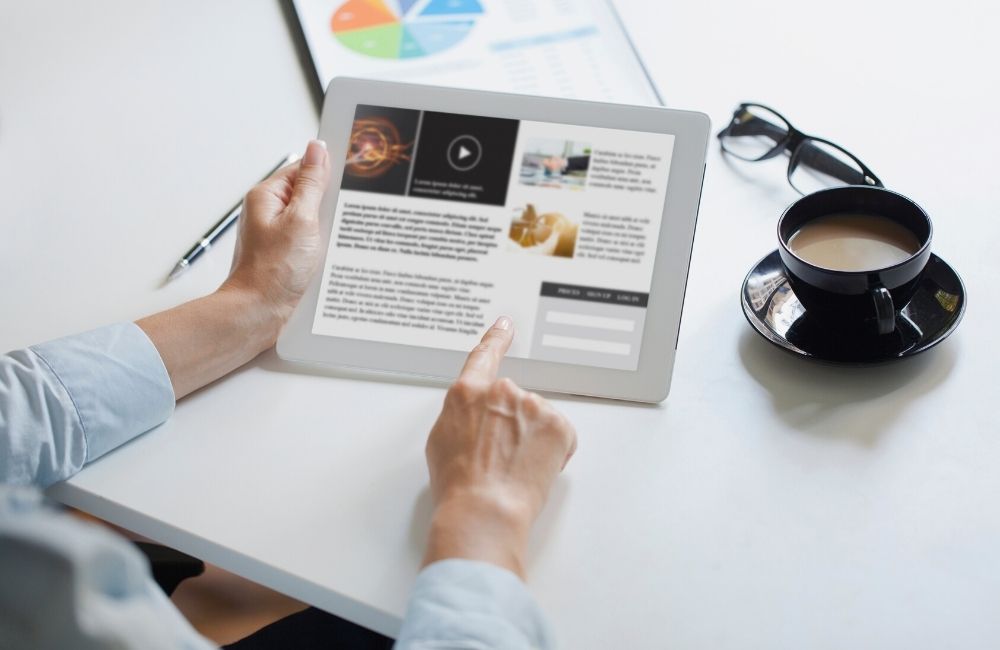 Before distinguishing ecommerce from the others, let's define those regular websites. Usually, when you search for a keyword or a question unrelated to any product, you'll see sites like newspapers, Quora, or blog posts showing up and helping you answer any inquiry you have.
Those are informational websites. After all, the Internet is a gigantic database of info. You can find anything there, from research papers, cat videos, or even other people's profiles.
Any website that serves the purpose of entertainment, education, engagement, or contribution is listed as a "regular" website and can be categorized into either of these 4 groups:
A blog
A photo or video-sharing website
A social networking website
A catalog website
Now you may wonder, but an ecommerce platform also provides product info, why is it different? Well, that's because the functionality of ecommerce is more complex, and so does its development, but we'll cover that later.
You can use WordPress to develop any of these info websites. They have a somewhat similar technical base, with only a slight variation in the design and layouts.
Most of them would require a standard structure like this:
Homepage: briefly telling the audience what the website is about, who it serves, and a bit about the person behind it.
Category Pages: covering all the sub-topics.
Others, depending on each type/demand.
What Is An Ecommerce Website?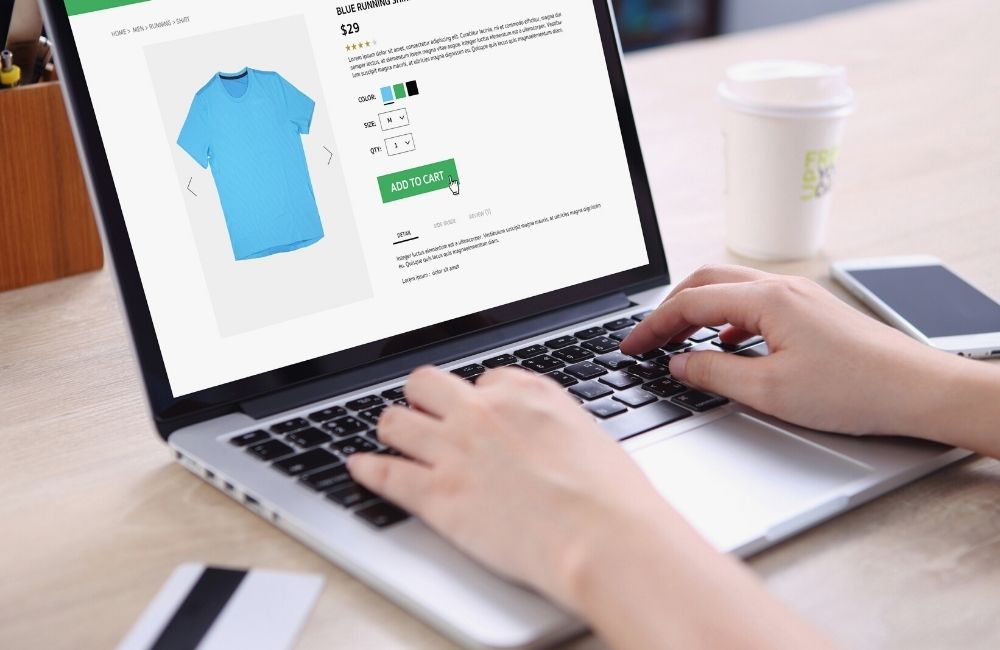 Purpose
An ecommerce website is created to fulfill the demand for online purchasing. It's a website designed solely for selling, from physical goods such as home furniture, technology gadgets, and skincare products to digital goods such as courses, e-books, movies, etc.
Ecommerce websites foster monetary transactions, which can replace brick-and-mortar stores. Therefore they must include the exchange of buyers' information – their names, addresses, phone numbers for delivery or bank account, and credit cards. This also points out that if the sites don't involve the checkout page, they are merely a collection showcasing the product portfolio.
Types Of Ecommerce Sites
Depending on the public group or audience it is served, we can easily categorize ecommerce into these 6 types of transactions:
Business to consumer (B2C):
This is probably the most popular one in that majority of the market is involved. This electronic transaction occurs when the end-user purchases at the last distributor's store.
Business to business (B2B):
A B2B website facilitates the monetary exchange between a company and a company. Companies involved in a product's distribution system tend to work as B2B.
Consumer to consumer (C2C):
When there are trade happens, it forms a market. We also have marketplace platforms or hosting websites in the online world, where end-users publish the item they want to sell or pass to those interested.
Consumer to business (C2B)
Services are what is commonly traded on a C2B platform, where individuals offer their skills and expertise to their corporate. A freelancing job marketplace, to be specific, where experts build their brand names and pitch to the businesses for the projects they want to work on or long-term deals.
Consumer to administration (C2A)
Limited but popular in the public field, the site is built for individuals or consumers to contribute or provide information, goods, and services to public administration and governmental organizations. Many cities allow people to purchase their social services online, including parking lot tickets or tax submissions.
Business to administration (B2A)
Much similar to a C2A platform, but now the business transactions between an organization, a company, a corporation, and a public institution.
Future Ecommerce Offerings
You can sell anything from physical to digital online as long as it is legally approved. Now let's go through some of the ever-in-demand, lucrative ecommerce offering ideas if you want to prefer this low upfront investment type of business, under no order in particular.
1. Fashion and jewelry
Technology is slowly but surely evolving the fashion industry as an eco-friendly solution in the decades to come. Reports reveal signs that the fashion and jewelry business is decreasing, but by no means stop growing once sustainable clothes are massively produced.
2. Food and beverage
It is what it is, this industry is a fast consumption, high frequency of purchase, and easy to promote business opportunity.
3. Skincare products and makeup
Despite many scandalous stories and liars behind the scenes relating to the beauty industry, this market is undeniable big: the size is $511B in 2021, with a compounded rate of annual growth is 4.75% worldwide, and it is predicted to level up to $784.6B by 2027.
4. Smart home products and accessories
Home gadgets are considered a signal of an innovative living lifestyle. With the accelerating growth of the technology landscape today, it is no doubt that the niche will hang around in the following years. This market is predicted to reach $99.41 billion in scale by 2025.
5. Online learning platform
It started in 2001 but truly boomed in 2019 when Covid took place, and school was suspended. Along with the emerging potential of digital services, online learning for groups and individuals are growing more than ever. Take Coursera, Udemy, and FedEx as examples.
Main Components Of An Ecommerce Store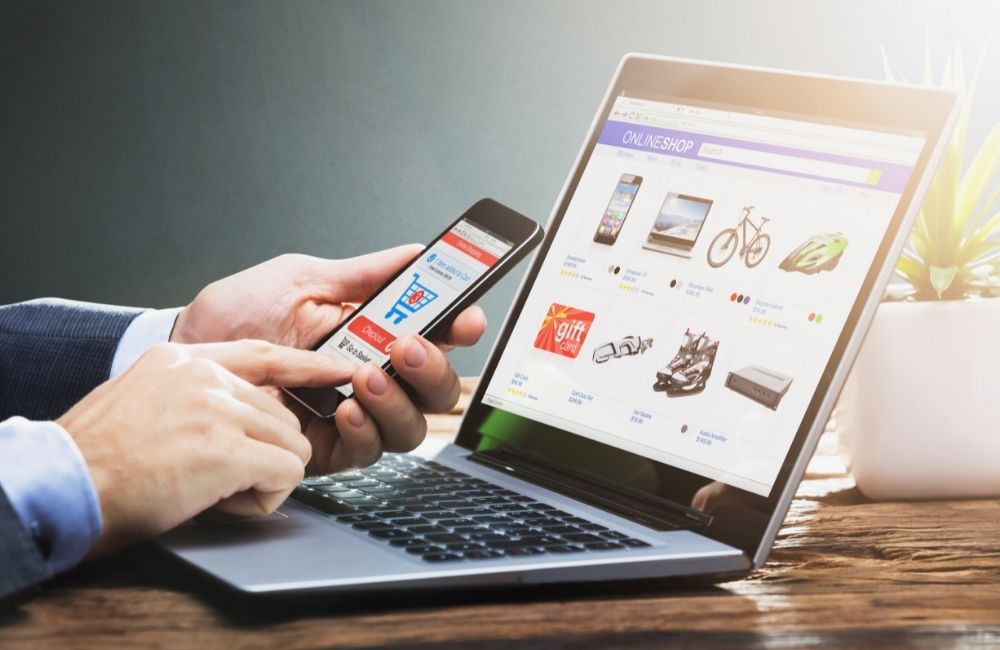 Homepage
Like any other website, it's a brief introduction to the site's purpose to the audience. For easy navigation, it should comprise all the content on-site but under a sneak-peak or shorted features.
The homepage is also the most important page to showcase your brand's characteristics, acting as the magnet to allure visitors to discover around for more or bounce.
Product Pages
As the business grows, the ecommerce site owner can update their product portfolio with more items. Each product page will require a preferably smart search or query, filters of all kinds, and the showcase of main products.
Highly favored ecommerce stores display concrete and risk reverse info such as reviews, real and diversified product images, social media responses, feedback, ratings, or a zoom-in effect whenever customers approach the product images, etc.
Wish List Or Order Page
This is where potential items are added to the customer's shopping cart and saved for (possibly) future purchases. They have an essential role in creating a sense of urging customers to buy as they're into it, reminding them of their incomplete orders.
Checkout Page
This is one of the most fundamental and irreversible pages, where highly confidential and crucial information is involved. As complex as it can be, the checkout should be designed to be hassle-free so customers may pay quickly.
Here is when customers or purchasers confirm the type and quantity they want, choose the suitable payment options, apply any coupon or promotion code, and finally select the delivery package needed.
Confirmation Page
Online shopping contains risks to a certain degree. Therefore it is always necessary for an extra source of ease that reassures buyers. It can be a next-page note of the transaction details, or it could send straight to their email addresses.
Customer Service
Usually, the ecommerce store would provide a contact line to the support team to solve common requests from buyers, such as consultation or recommendation, feedback, or filing a refund/return/exchange policy.
Ecommerce Website Vs Regular Website: 3 Key Differences 
Ecommerce websites and regular websites primarily differ in their core functionalities, security needs, and SEO priorities. An ecommerce website is designed to facilitate commercial transactions and typically handles extensive content. Such sites prioritize robust security measures to safeguard sensitive customer data.
Website Functionalities
The one thing that separates the performance between an ecommerce site and a regular site lies in the different structures of the database. You see, an ecommerce must manage a huge amount of info, coming from all sorts of content, from highly resolute images and videos for product displaying, testimonials, and reviews; to text in the product descriptions, numbers in price holders.
Basically, it's a shopping museum where users come to browse items, create an account and, fill up their cart, then permit it to check out. All of these activities happen at once, simultaneously across groups of users. Some platforms can be curated to update buyers with a real-time delivery tracking system.
From here, an ecommerce website is much more robust, and complex, and requires great intensity in the backend development. This is why you can conventionally build an ecommerce store or use the same platform and framework as building regular sites.
Also, regular websites demand less ongoing maintenance and are easier to update through the webmaster by tweaking the content management system.
Security
By providing sensitive information to purchase or receive delivery packages, users trust the business to store and protect their data from malware attacks.
That's why ecommerce stores need, at the bare minimum, an SSL encryption certificate to provide customers a safe environment to shop online.
While regular websites, on the other hand, don't encounter the high risks of leaking confidential data, hence it would be less of a deal to enhance the protection wall once in a while.
SEO
Managing a good presence consistently on the search engine result page is one of the soul activities in an ecommerce store operation.
Ecommerce businesses can get traffic in many ways, one of which is through organic, high-quality reach by executing an SEO strategy. Giant corporates often spend a vast amount of investment to ensure the company appears in the first place whenever relevant keywords are typed.
While the case is quite different for regular websites, it is still requirable. However, they don't need to update as frequently.
Wrapping Up
We hope you have a clear clarity on the differences between ecommerce website vs regular website as we've gone through all the terms of both sides.
Recognizing the many types of ecommerce, its potential, and future evolution would be helpful if you're seeking a sign of whether or not to join ecommerce. It is now the perfect time. Consumers are switching habits and approving online shopping experiences.
But no worry, if you ever need a hand in developing a high-converting online store and building an excellent SEO strategy to secure your future ecommerce website being seen, Tigren is here to help.
With over 10 years of experience, we have supported thousands of clients across the globe with reliable and affordable ecommerce website development services.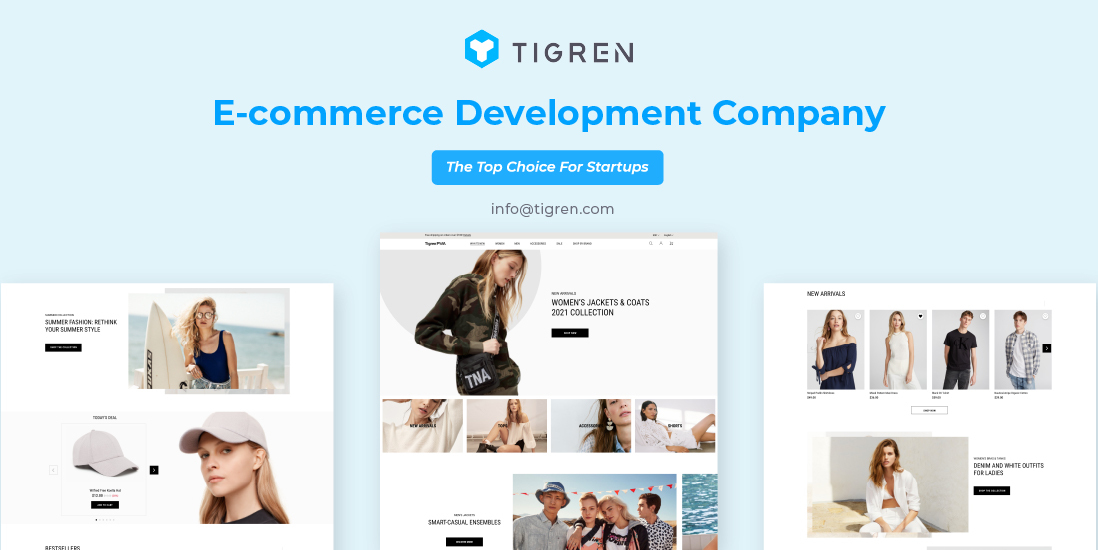 Related Posts:
Top 20 eCommerce Accelerators To Grow Your Business Faster