Ever heard of TikTok going PWA? The short-video app you find yourself browsing and laughing in the middle of the night or when you're in a low mood, and no one is by your side. Yep, it's the hysterical pill for everyone to transform into a lighter vibration in an instant. If you haven't known of the amazing TikTok PWA, maybe it's time you check out this case study where we discover the context, the problem, and the solution behind the making of TikTok's PWA adoption.
An Overview Of TikTok

Needless to say, the colorful music note icon is what you click to view short-form videos that length between 15 secs and 3 mins on any topic. TikTok is the biggest video social media platform right now. It actually drives the born of Instagram Reels and Youtube Shorts to retain their audience.
On TikTok, you can create and share your trademarked video on other platforms or simply scroll through the news feed and discover your next favorite trend.
From singing, covering, and lip-syncing to comedy, acting, learning, and much more. You can experiment on TikTok, with tons of options in sounds and song snippets. Also, they elevate the whole special effects and filter aspect to the next level.
TikTok has a twin named Douyin, which is only available in their home market. Both are owned by Bytedance of China and have achieved massive success since their release in 2016. Today, they are available in 75 languages, expanding across 154 countries.
In September 2021, TikTok announced that its monthly active users had reached 1 billion. It's the most downloaded app on the App Store, receiving a 45% growth from the last year's report. 
Users are now exposed to a vast amount of info all at once, leaving them no room for persistence, just hurrying up for one piece of content after another. That's when TikTok slashes over with a treasure of fresh, fun, and super-fast content for instant consumption.
Why PWA Now? A Native App Vs A PWA Head-On For Online SMBs
Starting with native apps isn't easy. The mobile data is wildly expensive, the development is complex and takes a long time, the maintenance isn't easy, and the concurrent update and optimization are much more costly.
The modern application of PWA is simple, aiming to create a solution that benefits both the providers and the users. PWA saves merchants time and money because there's no need to build everything from the ground up, while native apps would require entirely different tech stacks from the web app.
Not only can you choose to focus on the functionalities of your need, but you can also reserve a good amount of budget for other investments instead of spending on new OS versions and maintenance every year.
How Is Switching To PWA Can Solve TikTok's Problem?
When the company recognized the growth potential remaining with PWA as most US citizens between the ages of 18-34 are TikTok users, TikTok PWA started to prove its value.
Without appearing on any app store, TikTok PWA can easily be installed on the home screen with a few simple clicks from the browser. It almost seemed perfect to get around the government restrictions.
Before this incident, however, TikTok had developed a great PWA integration, only that it was limited to encouraging visitors to switch to the apps. When TikTok decided to view its PWA as the source of attraction and more, the audience base got a chance to discover PWA's unique features and convenience.
One of the reasons that TikTok gained its skyrocketing growth is a short attention needed to experience a TikTok video. Users get hastier. They won't bother waiting more than 10 seconds for a website to load.
Only the fact that PWA helps websites get faster has made this modern web app technology the future standard of the online landscape. And not to mention its ability to perform app-like features for the business of engagement and retention.
The Outcome Of TikTok PWA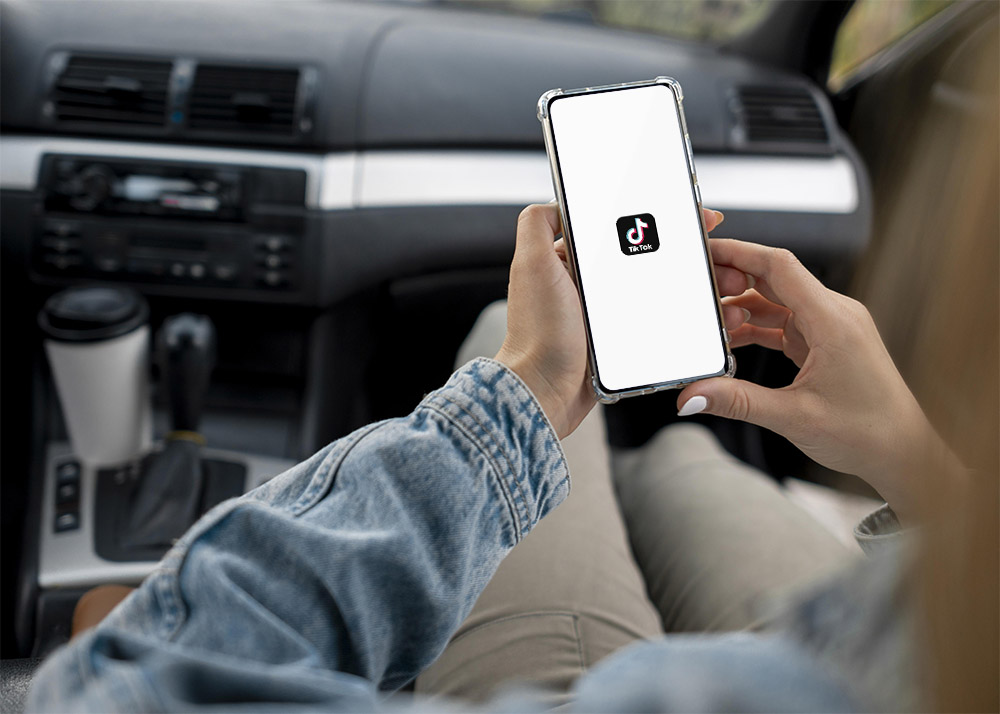 TikTokPWA is one of the best PWAs on the market. It has helped reduce bounce rates by 15% and increase click-through rates by 30%, compared with the old native mobile app.
On Mobile Web
The experience with the iOS system has a really limited stage for PWA to perform. Mostly, you would have to switch to app installation to get the addiction to TikTok, an endless journey on the fun and intriguing bandwagon. However, experiencing TikTok PWA at full length and capacity would make it seem almost like a real native app.
On Desktop Web
TikTok PWA got content that is fast-loading, imminent, and appears almost instantly as scrolling. For heavy-weight videos, things got to slow down a little bit, but overall, the experience is smooth and swift.
The whole logging process or signing up is also convenient from the get-go. The transition between pages and elements is responsive, along with the wide-open, simple layout setting for straightforward navigation, making the journey easy and seamless.
Frequently Asked Questions About PWA
1. Is TikTok a PWA?
TikTok.com is a PWA. When you visit TikTok on any browser, you access its PWA version. While you're there, especially via a mobile browser, you can easier experiment and compare the experience with other native apps.
You can add the web app to the home screen by clicking the prompt on Android or doing it manually on iOS. Once installed, you can start using TikTok PWA in a full-screen view, existing on the app mode, receiving messages in the notification tab, and remaining accessible even when the connection is lost.
However, as PWA is relatively new and appears to be a threat to native apps, Apple doesn't show support for the web app and its features. Therefore, iOS users won't be able to experience PWA to the fullest at the moment, unlike Android.
2. Should I Build PWA When I Already Own A Native App?
Absolutely if you can afford it. In fact, the existence of PWA as the browsing platform can foster the app download process when you see PWA as the trial experience for native apps.
Also, app users can come from various sources. Thus, the standard has been set if you ensure one consistently excellent user experience across all devices. Visitors will be more likely to install the app once they find that they like what they are experiencing, just like how TikTok utilizes it.
Of course, it's totally capable for you to run your main presence as a PWA independently. With the PWA support to native apps, it really just adds up the power to what has been robust.
3. When Is The Best Time To Invest In PWA?
Short answer: Asap.
Long answer: It goes without saying that when big brands adopt new technological trends and achieve substantial success, it must be something with huge potential to grow. They know what they're doing.
And if you've seen the points we made in this article, no one likes to wait some long seconds. You understand this yourself, firstly as a user. Therefore, a lightning-fast and comfortably engaging PWA will highly be chased after. Competition is tough, and whichever brands take good care of their audience win.
4. How Can I Build A PWA With The Least Investment Possible?
Now, PWA development requires the modern application of technological knowledge and skills. The whole concept is about progressive, more advanced, and slightly tweaked compared to regular web development and design.
Therefore, we highly recommend you look for an expert agency in PWA projects, which can be shown by years of experience, clients they've worked with, and lists of previous projects they've carried out. Learning about these case studies would give you a glimpse of the service and the process behind it.
So if you read down here, you must be eager to find more clues to make your PWA idea come true and sparkle your online business with glitters to stand out.
If you're interested in PWA eCommerce development and aim for a premium-quality service that doesn't break the bank, check out Tigren's PWA development services. Based in Vietnam, our team has been offering outsourcing premium Magento development services to businesses across the globe for over a decade.
Noticing the huge potential of PWA, we dug deep into research from the time it was introduced. So, we can help you with any issue or request you want. Working with us for no sweat, no frustration, no bad jokes, and an extended free support package if you're into them.
Key Takeaways
The widespread of the world's biggest short-video sharing platform couldn't be where it's now without TikTok PWA. Not only is PWA capable of working independently to save budget and time, but it can also leverage the digital game by attracting other potential users. With an impressive loading speed that starts fast and stays fast, with highly engaging features, PWA is on its way to becoming the website's new standard in the near future.
Related Posts:
Trivago PWA: The Future Of Mobile Experience
Tinder PWA: A Successful Example Of Progressive Web App
AliExpress PWA: Boost Conversion Rate With Progressive Web App