Setting up your online store to accept credit card payments is essential in growing your sales and businesses. Your website is not a fully functional website if credit cards aren't accepted for payments. 70% to 80% of e-commerce businesses now accept credit cards as their payments.
Don't worry if you don't know where to start because this post covers everything you need to know about the reasons you should accept credit cards and what options you have in 2022, including:
Why Should You Accept Credit Card Payments?
Three Types Of Payment Processors
Accepting Credit Cards Online On A Website
What Are Some Great Payment Processors That You Should Know?
Things You Should Consider Before Accepting Credit Card Payments
And some tips to accept credit card payments
Why Should You Accept Credit Card Payments Online?
Even though you may find it expensive to integrate credit card payments, it will eventually boost your sales and revenues. The profit that online credit card payments bring to you will outweigh its cost.
1. Many customers prefer to pay with credit cards
Most customers will choose credit card payment when it comes to the form of payment they prefer. Many find it much safer and more convenient than other payment methods. In addition, customers may also take advantage of reward programs from their credit cards. You will increase your customer satisfaction if you give them the chance to pay with their credit cards.
2. You get paid much faster
Credit card transactions usually are processed much quicker than other forms of payment. Accepting credit card payments will also save you time and effort from sending out invoices and waiting for payment. In other words, credit card payment helps improve cash flow.
3. Customers tend to spend more money when paying with credit cards
When paying with cash or debit cards, shoppers are sometimes limited by how much they can pay. It's not the case for credit cards, though. Credit card payments can encourage customers to make larger purchases and impulse purchases as they eliminate the money budget for them at that moment.
4. Your business seem more trustworthy to customers
If you allow your customers to pay with their credit cards, it will increase the perceived legitimacy of your business, and customers may feel safer to shop from your business.
5. You can create and track your transaction history
Credit card transactions allow you to have an electric record of the products or services sold before, which can help you when you develop a reward program or special offer to increase customer satisfaction and loyalty to your business.
6. Good credit card payments can protect you from frauds
The risk of fraud and identity theft is one of the most common concerns about accepting credit card payments. However, with good credit card processing companies, you can get protection from these risks by their fraud protection services.
7. Credit card payments are essential for e-commerce businesses
As mentioned, accepting credit card payments is likely a must to compete with your competitors and increase your revenue. The majority of e-commerce stores now encourage shoppers to pay by credit cards.
8. It is more affordable to accept credit card payments than you may think
If you are careful in choosing a merchant account provider or a payment processor, the cost is relatively low, and you don't even need to worry about it. Besides, all businesses can now access merchant service packages and allow credit card payments for their businesses.
Types Of Payment Processors
Below are three types of payment gateways that you should know about:
Hosted/ redirect payment gateway: leads customers to the payment gateway page from your site. After customers finish the payment, they are redirected to your site in the checkout process.
Self-hosted payment gateway: this is the option where the payment process occurs off-site. The third-party payment gateway gets information from customers collected by merchants on their sites in the backend.
Non-hosted payment gateway: allows merchants to process payment right on-site. Large-size companies usually use this option because it requires a technical team to maintain it properly and regularly.
Top Credit Card Payment Processors
Price:
The processing fee for in-person transactions is 2.29% plus 9 cents per transaction.
The processing fee for online transactions is 2.59% plus 49 cents per transaction
Paypal is an easy and fast payment service provider to set up. PayPal offers you a free payment gateway option and allows your customer to pay via PayPal or Venmo. However, businesses in specific industries cannot use services from PayPal.
Price: the processing fee is 2.9% plus 30 cents for each transaction
Thanks to its flexibility in integrating with various stems, Stripe is one of the top-rated payment service providers. With its availability to accept all mobile wallet payments and customizable features, Stripe is the best choice for any e-commerce business.
3. Opayo (formerly SagePay)
Price:
The flex plan costs £20.90 per month, 350 transactions per month with free fraud screening tools and eInvoice and phone payments included.
The plus plan costs £45 per month, 500 token purchases per month, and accepts many European payment types.
The cooperate plan has bespoke pricing, 3,000+ transactions per month, suitable for large companies.
Opayo provides a variety of payment processing solutions for different types of businesses. Plus, Opayo is a unique processing company that offers flat monthly fees for its services with no transaction fees. Opayo is among the UK's best-rated and most used payment processing companies.
Price:
Web and mobile solution: 2.9% of the domestic processing fee or 3.9% of the cross-border processing fee plus 30 cents of authorization fee for each transaction.
Alexa solution: 4% of the domestic processing fee or 5% of the cross-border processing fee plus 30 cents of the authorization fee for each transaction.
Your customers can pay through their Amazon account with the Amazon Pay service. It is a popular option for accepting credit card payments online in the UK. However, Amazon Pay is not suitable for small businesses with low volumes of transactions since the fees for low volumes of transactions are pretty high.
Price: 1.9% of the processing fee plus 20 cents per transaction for international and domestic credit cards.
eWay is a simple-to-use payment gateway that supports over 250 software and shopping cart integrations. With its reliable fraud protection, you and your customers can feel safe doing transactions and accepting credit card payments.
Price: The starting price is 45 cents with 3 solutions for different business sizes.
One of the most significant benefits of 2Checkout is that it allows you to sell and accept payments globally. With 2Checkout, you can accept transactions from 196 countries through 8 payment methods, 26 currencies, and 15 languages. They also have an aggressive Fraud Prevention program to protect you and your customers from the risk of fraud.
Price:
All-in-one solution (including payment gateway and merchant account): no setup fee, monthly gateway fee of $25, and the transaction fee of 2.9% + 30 cents.
Payment gateway only solution: no setup fee, monthly gateway of $25 and the transaction fee of 10 cents, and daily batch fee of 10 cents.
Authorize.net is one of the oldest payment processing businesses on the market. They offer different payment types and a free advanced fraud detection suite. However, Authorize.net charges a monthly fee and extra charges for foreign currencies while most of its competitors do not.
Things To Consider Before Accepting Credit Card Payments Online
There are some questions you should ask yourself before accepting credit card payments online:
What is your budget for this?
What are the payment methods you want to offer?
Is it necessary for you to get a Full-Service Merchant Account?
How do you feel about Handling Security Features?
Do you need to Integrate Accounting with Payment Processing?
What Should You Ask A Payment Provider Before Choosing Their Service?
Below are some questions you should ask a payment provider:
What are the rates and fees?
What security do you provide?
How many countries and which ones can the payment gateway be applied to?
Which currency will be accepted by their payment gateway?
Which e-commerce platforms does their payment gateway support?
What kind of customer support do you provide?
Do you charge differently for different types of credit cards?
What is the total monthly charge?
Is there any limit on the number of transactions?
How To Accept Credit Card Payments Online?
1. Choose The Suitable Payment Processor
The first step is determining how you would want to accept these payments. There are some ways you can accept credit cards payments, such as:
Take credit card payments online
Take them in person
Use a mobile card reader to take credit card payments
Or take them over the phone
Depending on the features of your business, you can choose the most suitable type of payment processor that works best for you. For example, if you run a brick-and-mortar store, you may choose to accept credit card payments in person, or if you have an online e-commerce business, you can choose to accept credit card payments online.
2. Determine The Payment Processing System For Credit Cards
There are two ways you can accept credit cards online:
Merchant accounts: accounts that you open with a bank to accept credit card payments.
Payment service providers: companies that help you accept credit card payments without opening a merchant account.
If you have a new or small e-commerce business, a payment service provider is the one for you since it is likely to charge a lower processing and transaction fee. On the contrary, if your business receives large volumes of transactions, it is much easier to manage credit card payments with a merchant account.
3. Set Up Your Payment Processor (Hardware and Software)
After choosing the type of credit card payment and payment processing system you would use, you will need to set up your hardware and software to accept them.
You must integrate an online payment system into your website, which requires the help of a web developer or payment processor to finish.
Final Thoughts
Even though it takes time and effort to set up your business to accept credit card payments online, doing so will bring many benefits to your e-commerce businesses, from increasing sales to customer satisfaction. It's a win-win for your business and your customers to accept credit card payments.
It's one of the most crucial steps in building an e-commerce store, and a professional development agency can recommend you the most suitable payment type. If you build an online store with Tigren, the payment integration is included, as we understand that no online store works perfectly without it. But that's not the only benefit you'll get from our website development service. You'll also be eligible for web design, optimization, and exclusive support.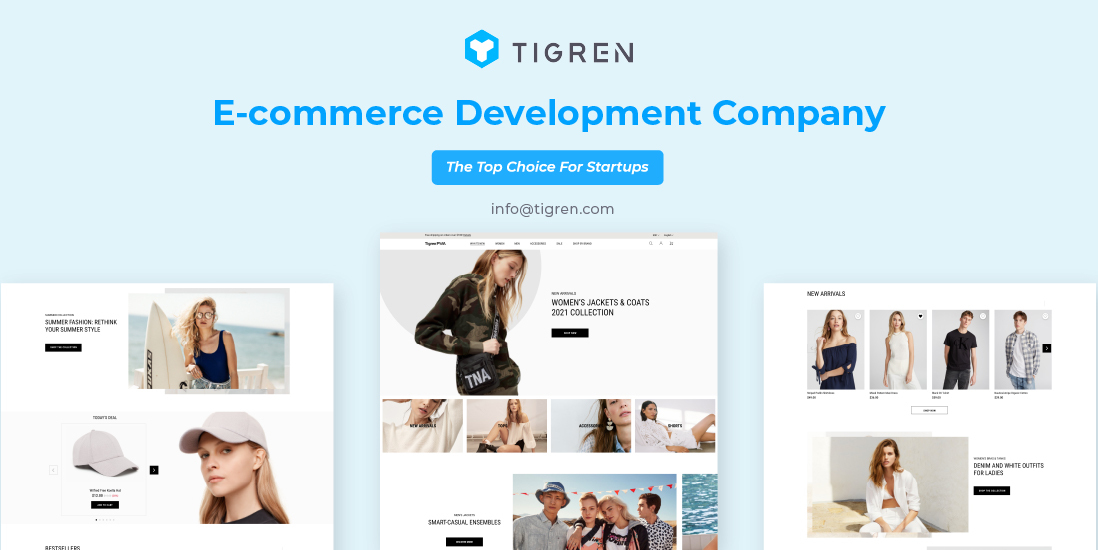 Read More:
Ecommerce Payment Processing – How Does It Work?
Quick Look At Top 7 Payment Gateways In Thailand
Top 7 Payment Gateways In UAE For Your eCommerce Websites